One of my current favorite things to wear are my sneakers with dresses. It kind of goes against what you would normally think fashion wise, but it actually works! The juxtaposition of a casual pair of sneakers with a dress is fun and definitely adds a cool vibe. For today's post we wanted to show you how we wear dresses with sneakers.
Abby and I put together 3 different looks. You can have fun with this, patterns on patterns are definitely Beijos approved. I personally love this look and love that I can be comfy in my favorite sneakers. I also love how it makes the look a bit more casual, not taking it too seriously. You can shop our looks at the bottom of our post!
Photos of Jacquelyn by Megan Welker
Photos of Abby by Yasmin Sarai
For my first look I paired my absolute favorite checkered Vans with this pretty printed dress by Spell. The Spell dress is very light and airy so I funked it up a bit with my fringe leather jacket (similar here). I love how the Vans and jacket make the dress take on a completely different look! Always gotta add sunnies too, mine are by Wyeth.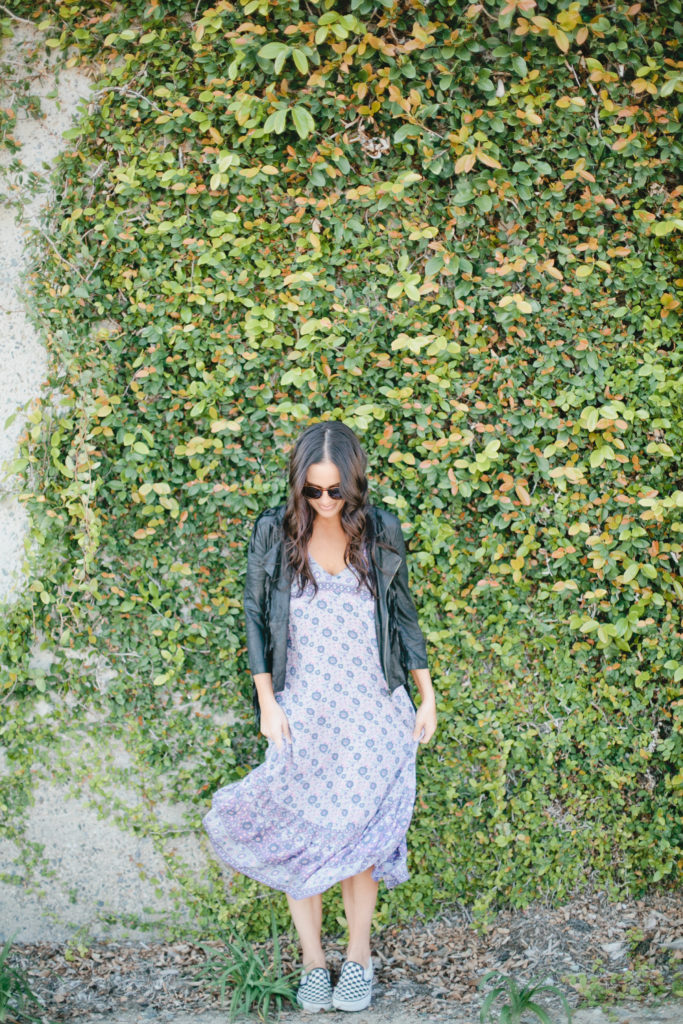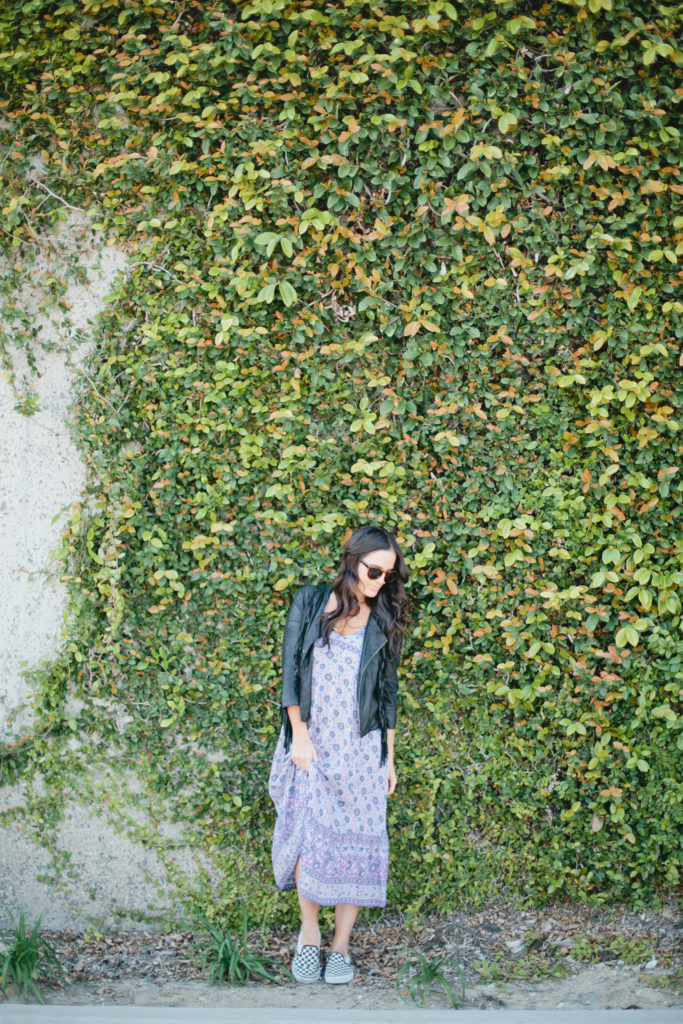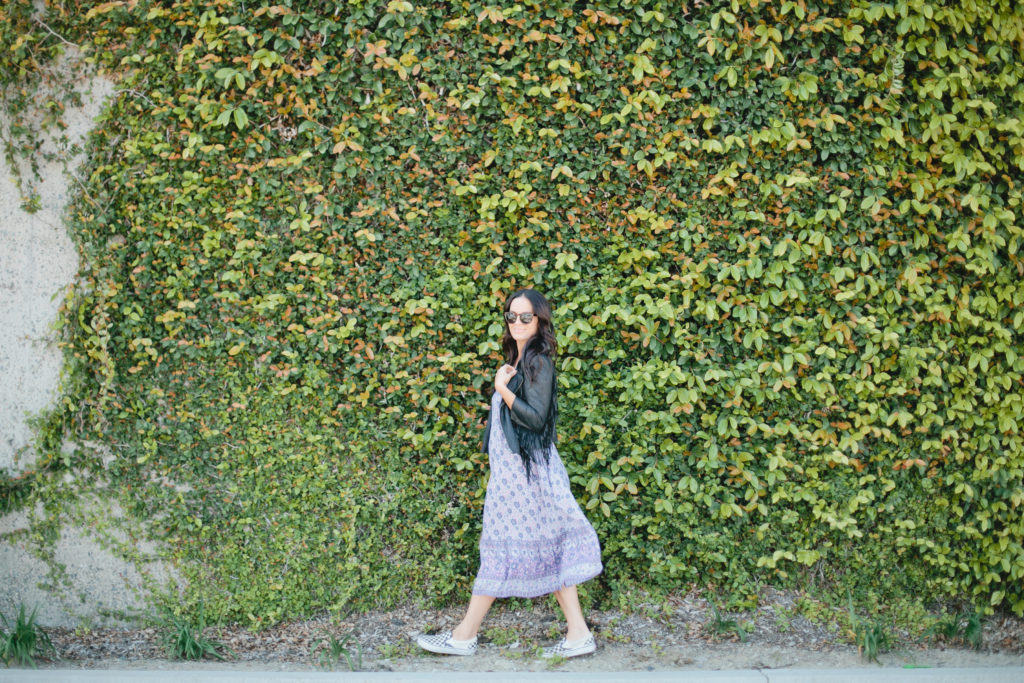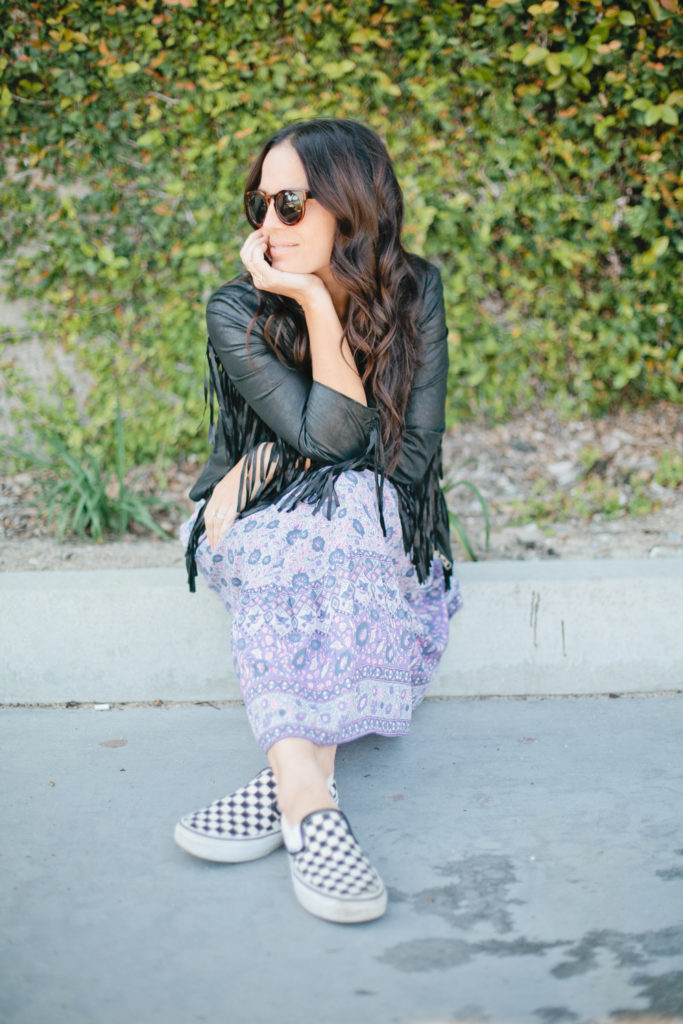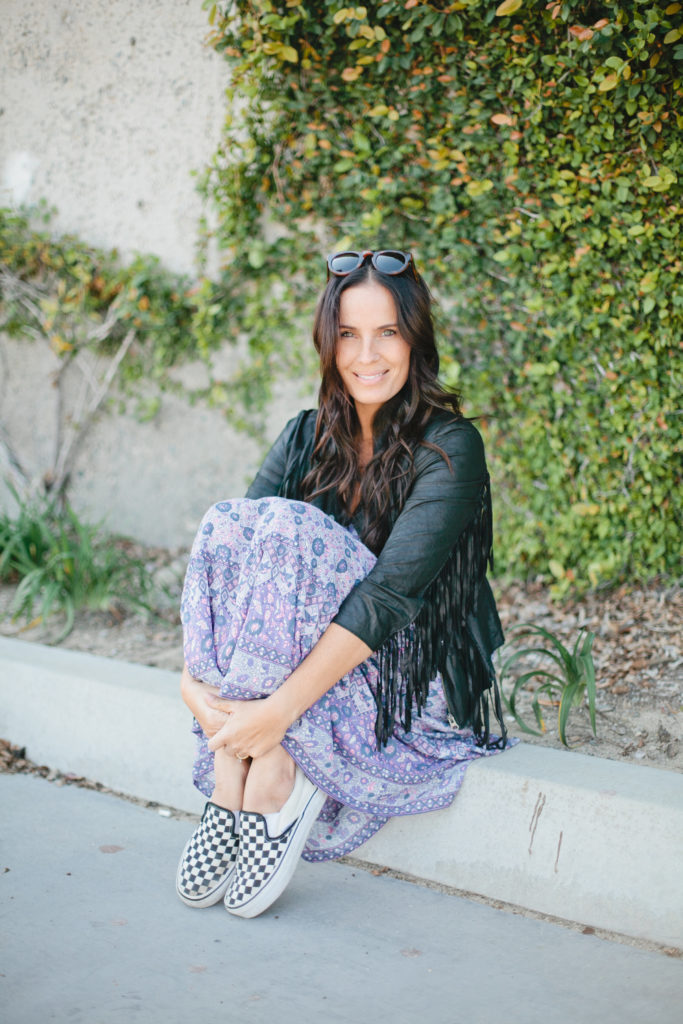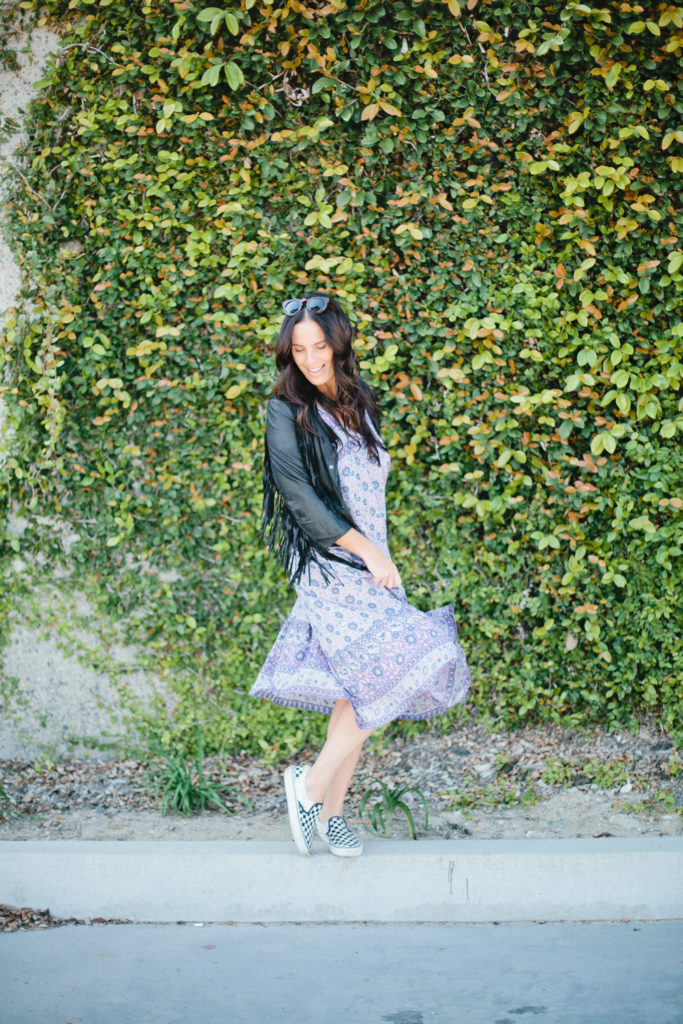 Next up is Abby's look! Her's is less edgy and perfect for the warm days coming up. She is showing how to wear dresses with sneakers in a Spring/Summer way. Abby went with this pretty dress by Faithfull the Brand. She accessorized it up with a cool boyfriend style Levis denim jacket and the cutest clutch for Summer by Cult Gaia. Her neutral style Puma sneakers will go with anything and works with so many dresses! Abby is also wearing her Wyeth sunnies!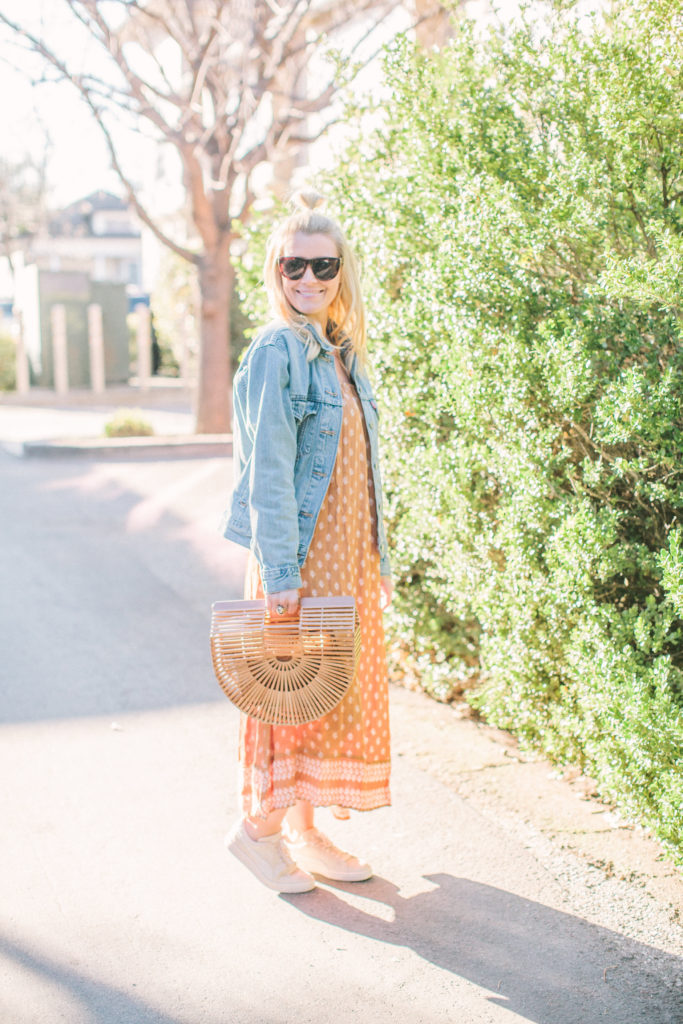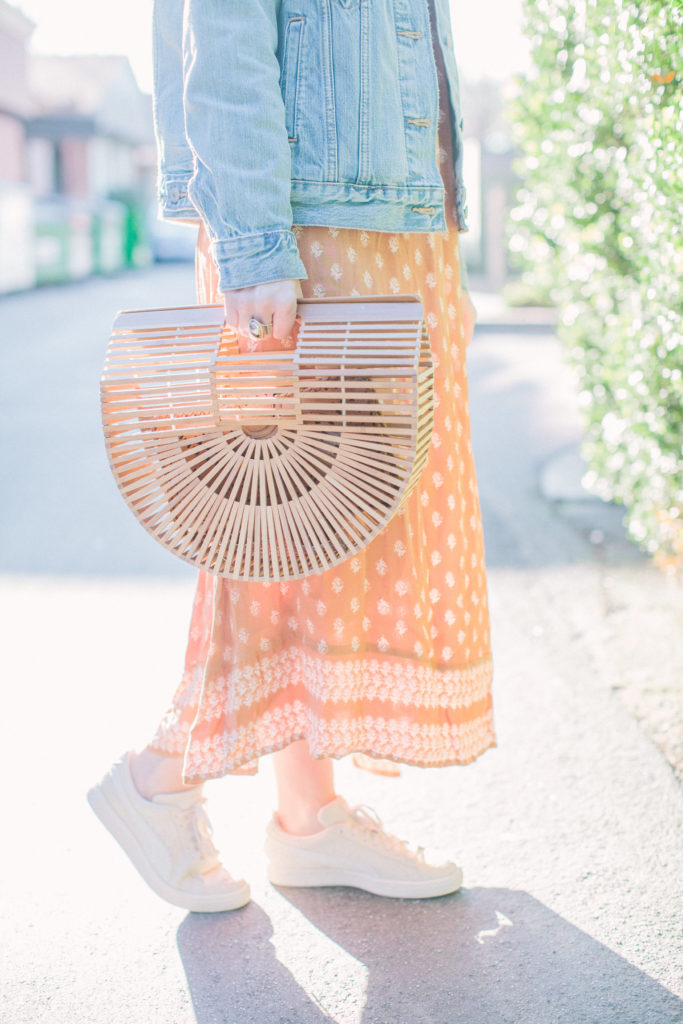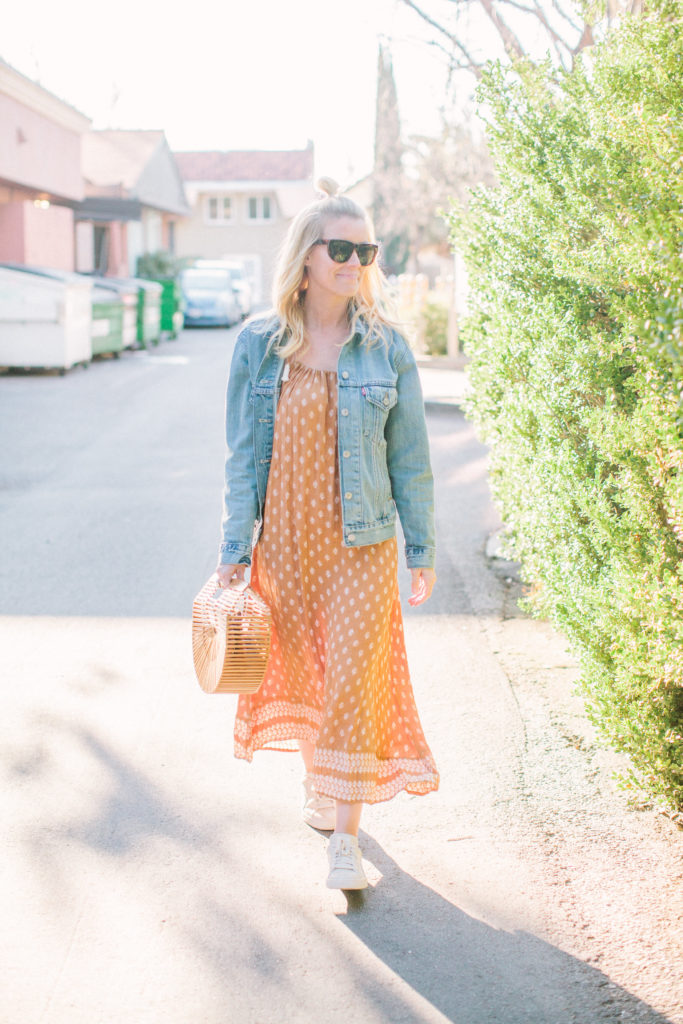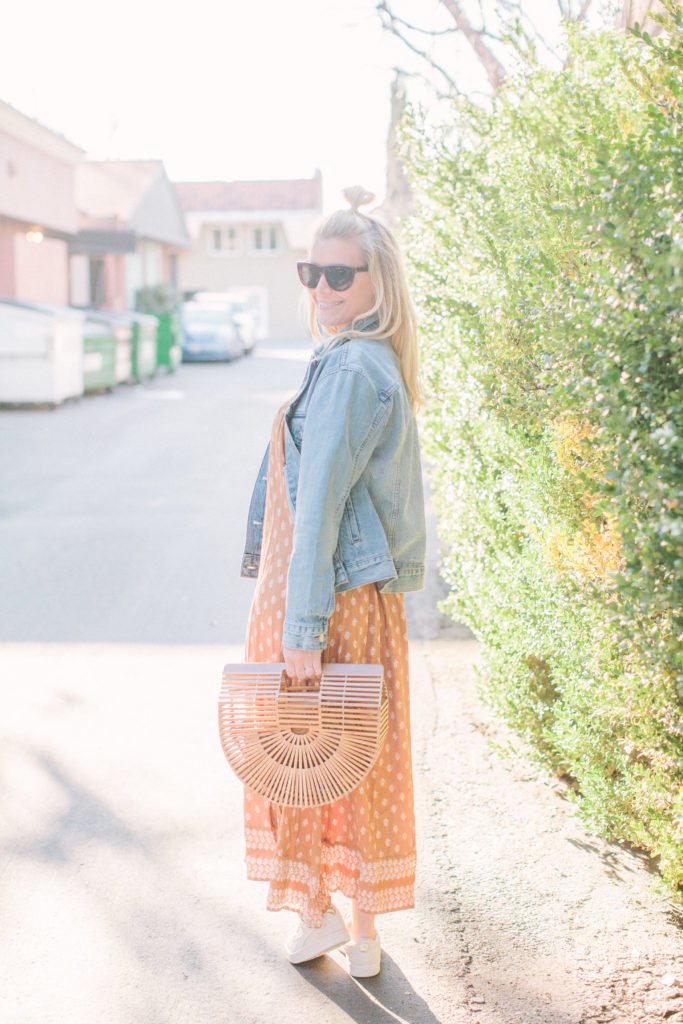 Last but not least is a bit of a dressier look… I took this pretty dress by Auguste and jazzed it up with my Adidas Stan Smiths. I love the cross between the sexy dress and sporty shoes. Perfect for a date night, fun fact, I wore this same outfit on my birthday! When you've got those breastfeeding tatas as an accessory, you really don't need much else ;)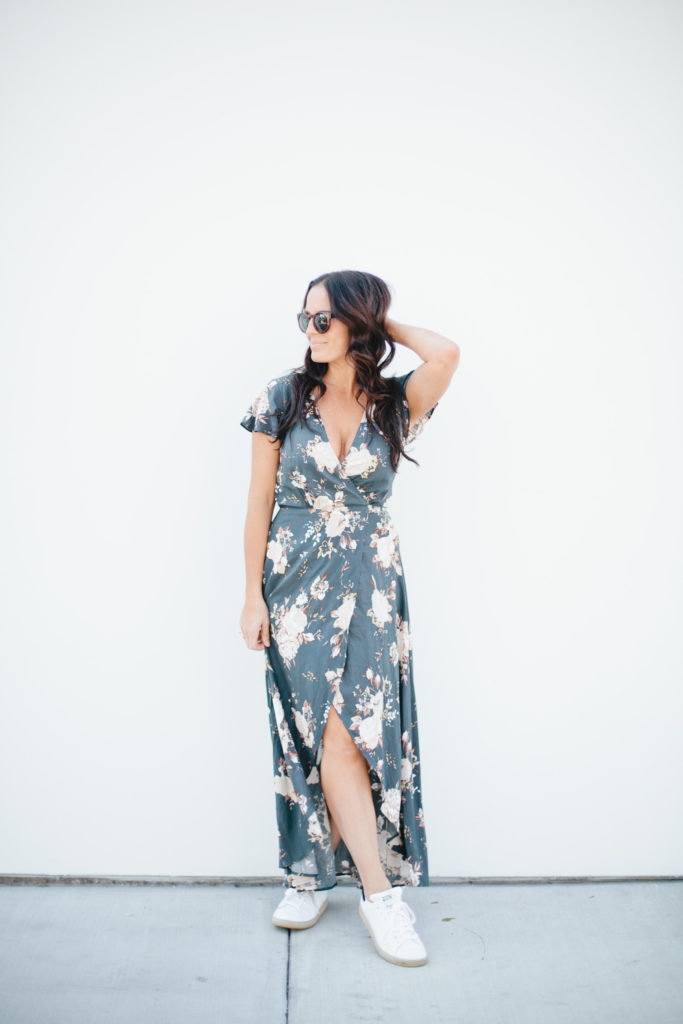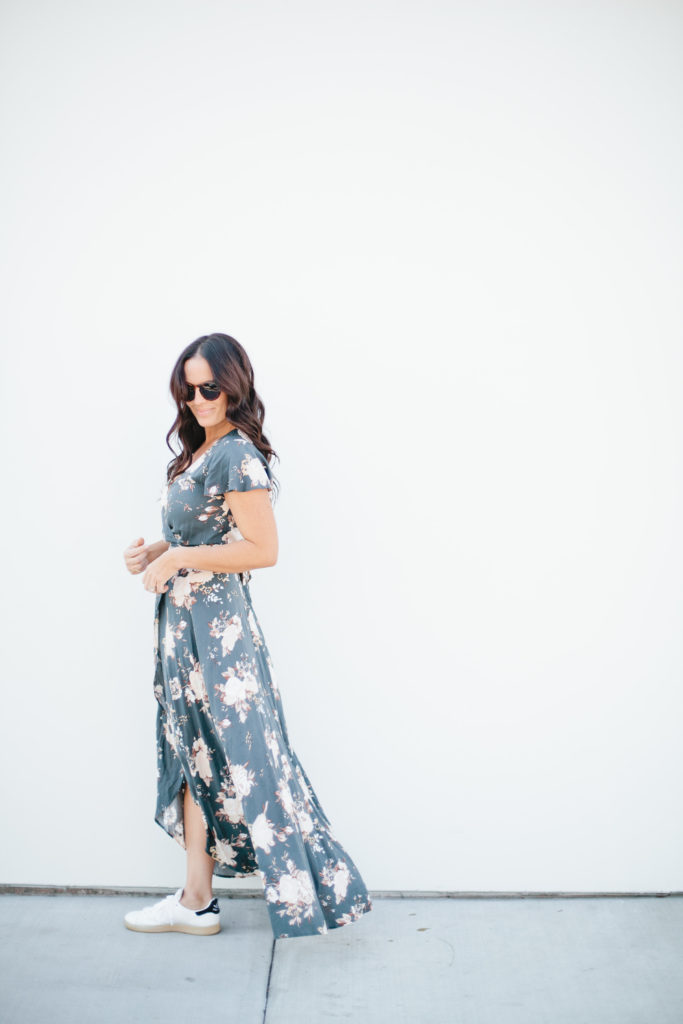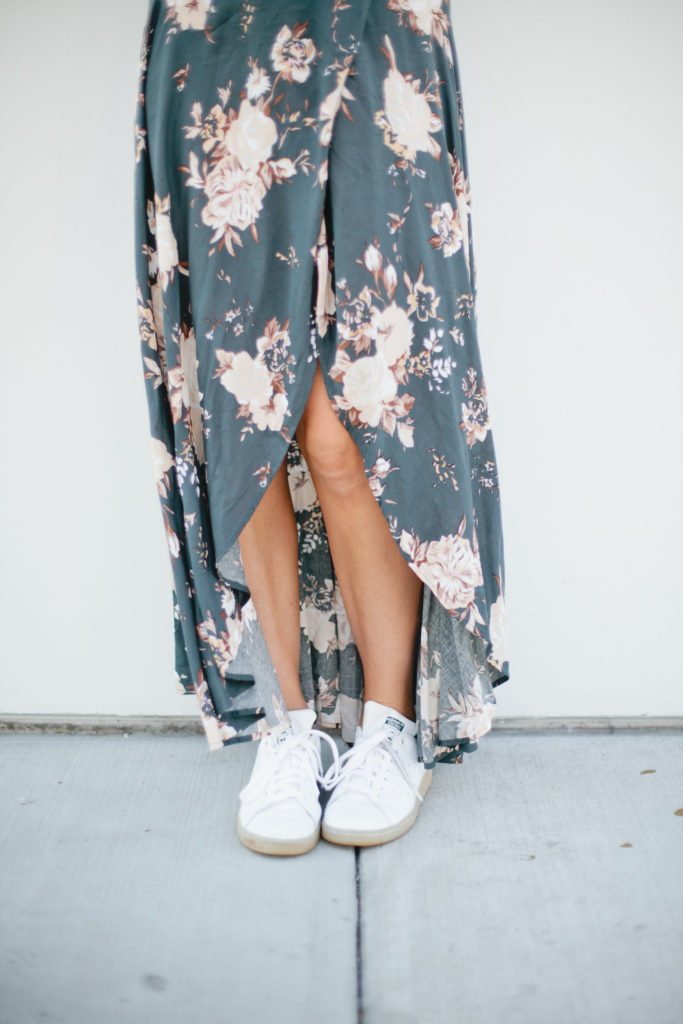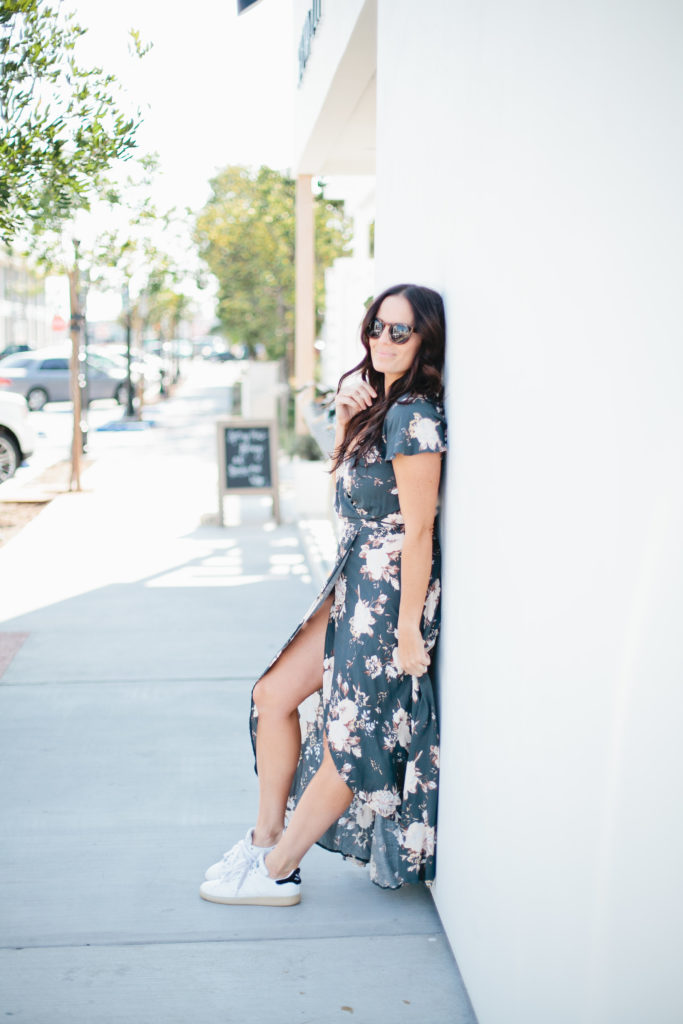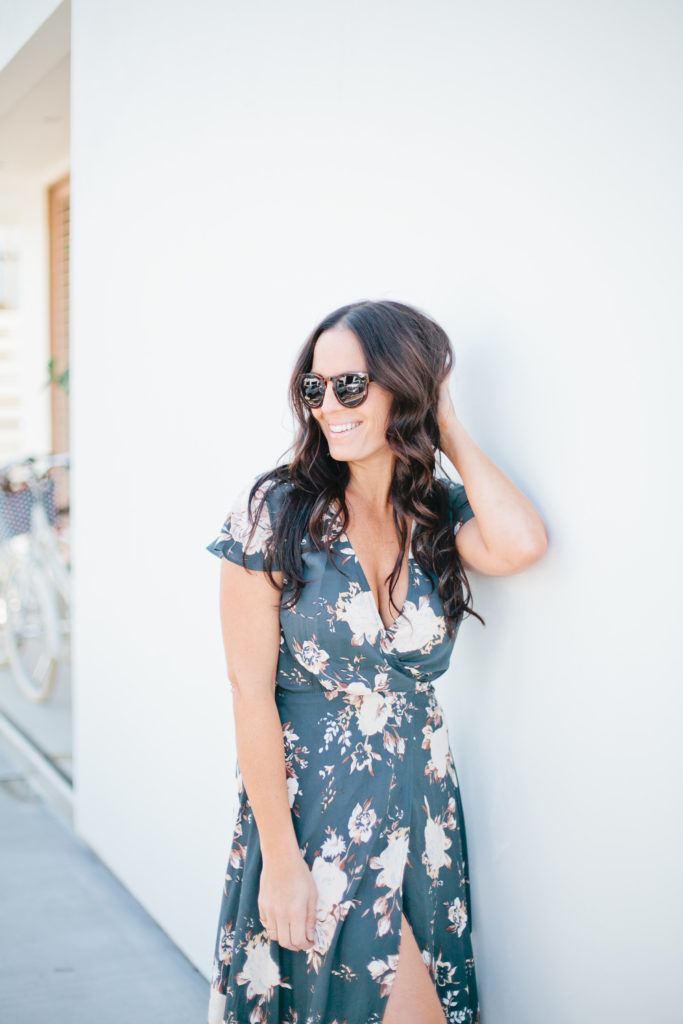 So there you have it! This is the Beijos way on how to style dresses with sneakers. But really, there is so much more you can do! Mixing in some shorter dresses would be fun for Summer to! Hope we inspired you to mis it up this Spring/Summer!
xx
Jacquelyn