Christmas is over, and that's always sad, but…. New Year's Eve is next week!! That means it's time to get your game face on for partying it up – which happens to be our specialty!
One of our very first styled shoots was for New Year's Eve! It was before we even had the blog, you can see it here. Then we followed it up with a few more that you can see here! But today I'm sharing one of my favorites!!
We teamed up with our friends at Bubbles and Brews to create the ultimate party atmosphere, they have the most adorable cart for parties and we are a little obsessed… You may remember it from the party we did last summer! Keep scrolling to see the fun with photos from Amber of Dulcet Creative.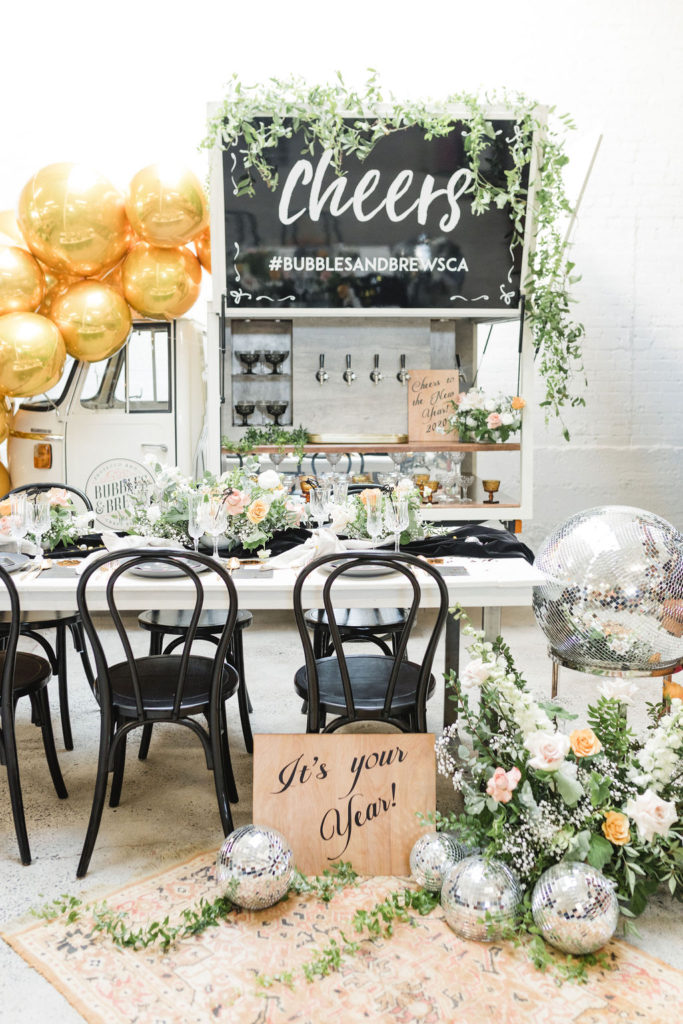 I fell in love with this Harlow & Grey Zodiac plate collection, it is a collaboration they did with Cynthia Rowley! The black and gold are so perfect for New Year's Eve and with the different zodiac symbols I thought it would be fun to do a "It's Your Year" theme. No matter who you are, you can make it the best year yet!!
We just added in some pretty details by Creative Amme and vintage watches from Sweet Salvage Rentals. It all looks so pretty on Chasing Stone's new black styling mat, don't you think?!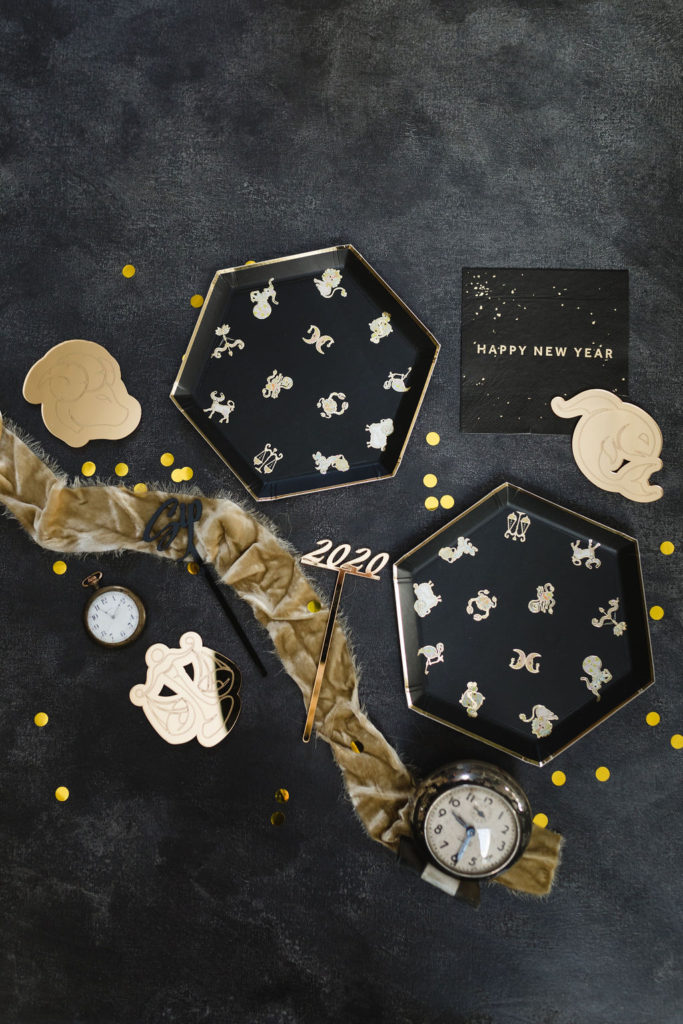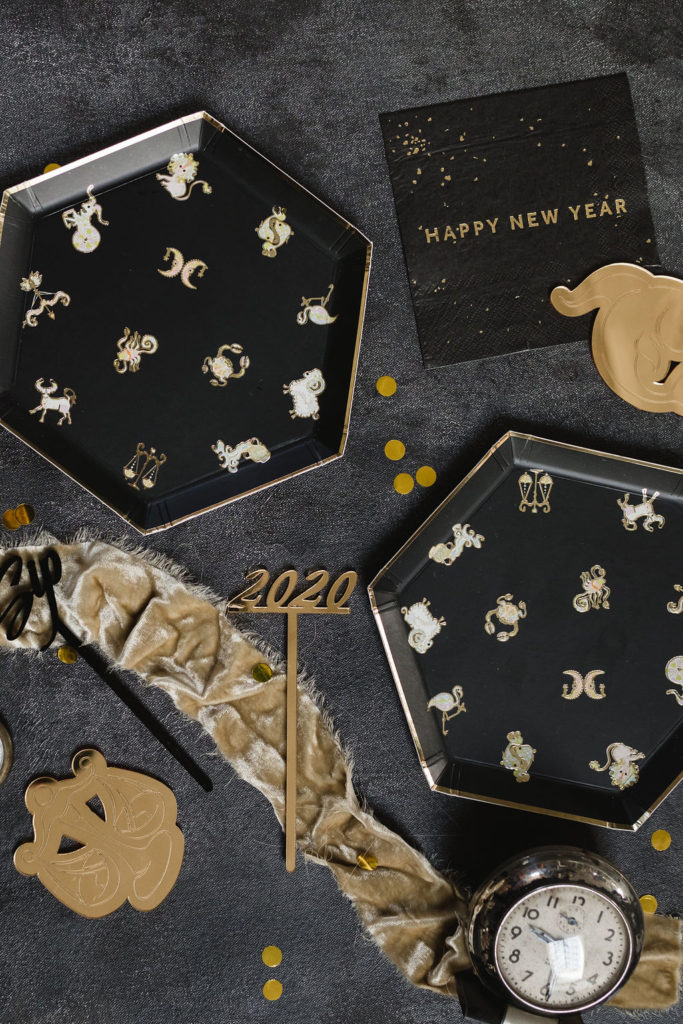 I love the Bubbles & Brews cart, isn't it adorable?! The Pop Shop added some fun metallic gold balloons and Third & Park dressed it up with some greenery! It was the perfect backdrop for our cute little table. But overall, this has NYE party written all over it! I mean, the disco balls are just the best and adding in Creative Amme's beautiful signage – this is one rad party!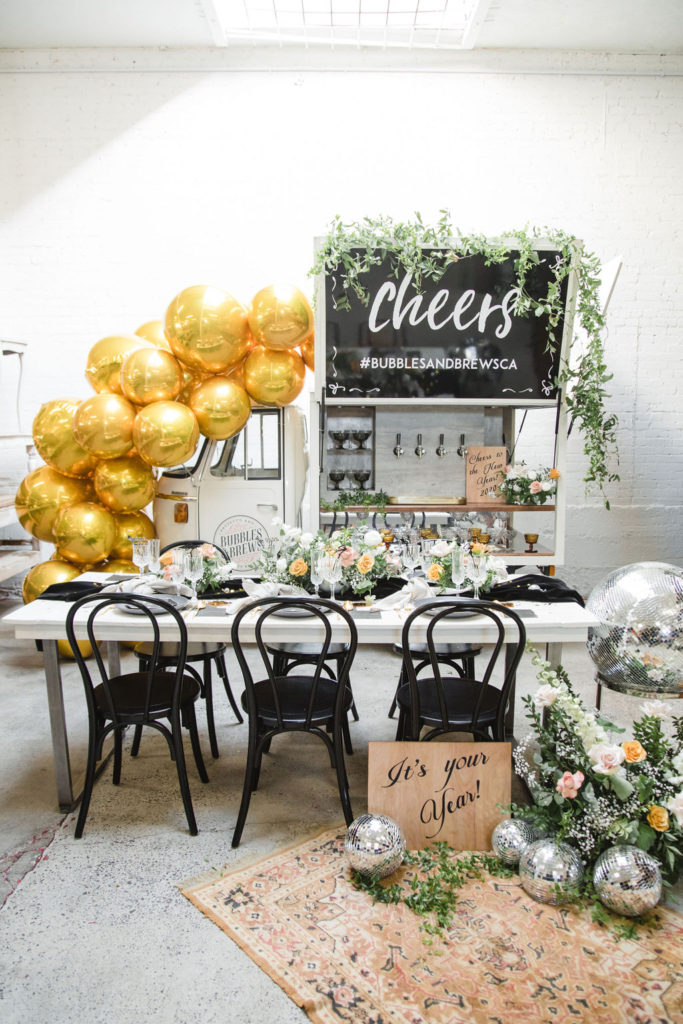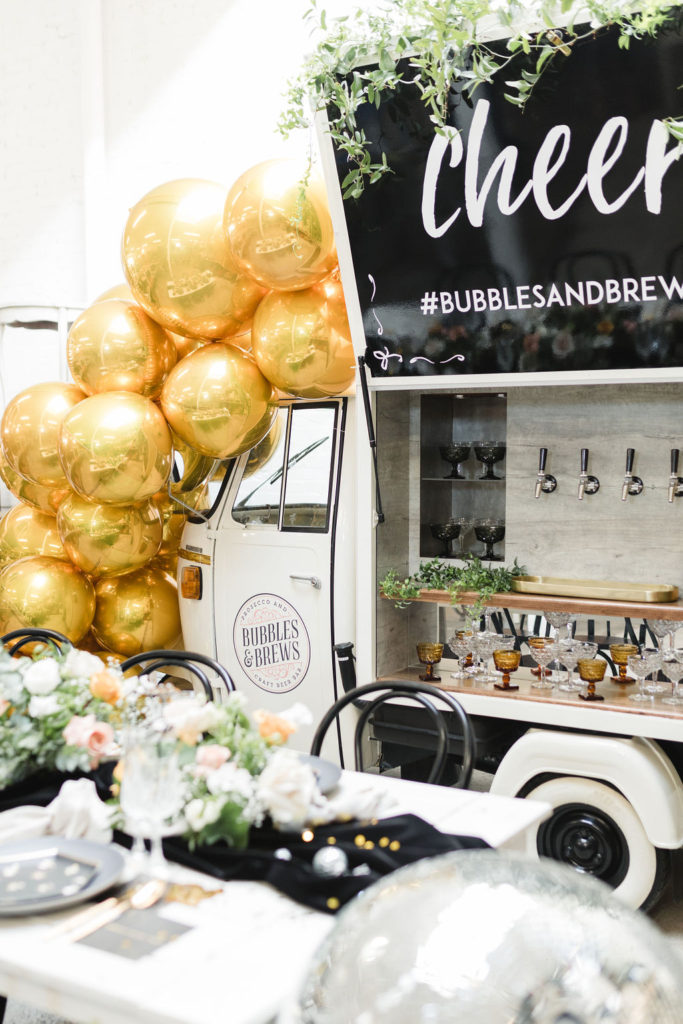 I mixed Harlow & Grey's Zodiac plates with Cherished Rentals beautiful tabletop items. Loving those black Heath ceramic plates and the crystal glassware. And Third & Park's florals were the perfect mix of colors for the table, it all came together so well!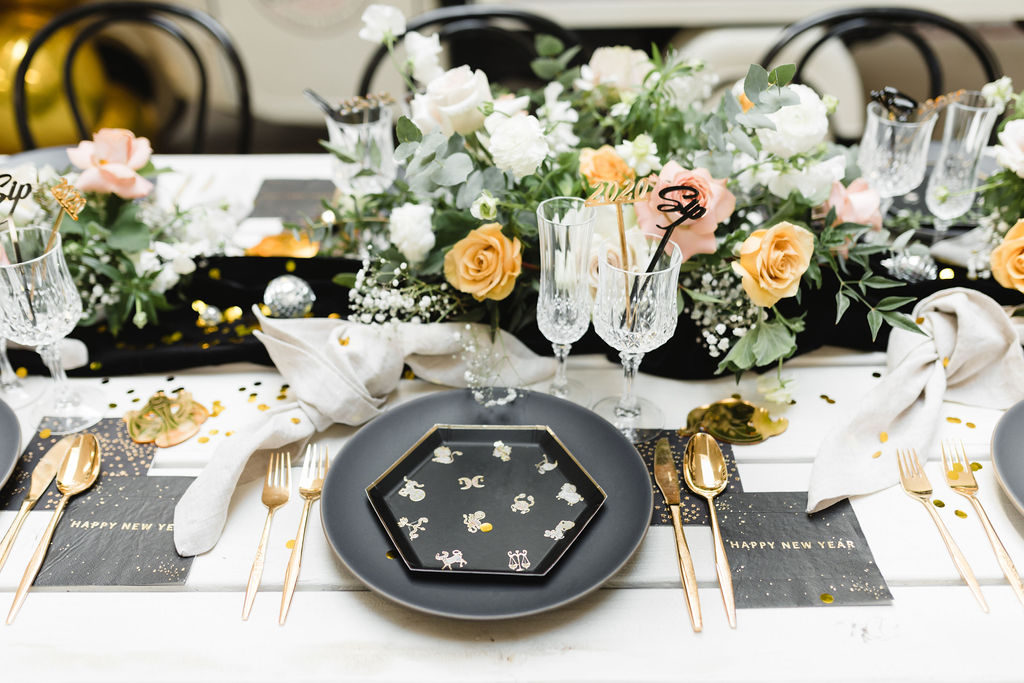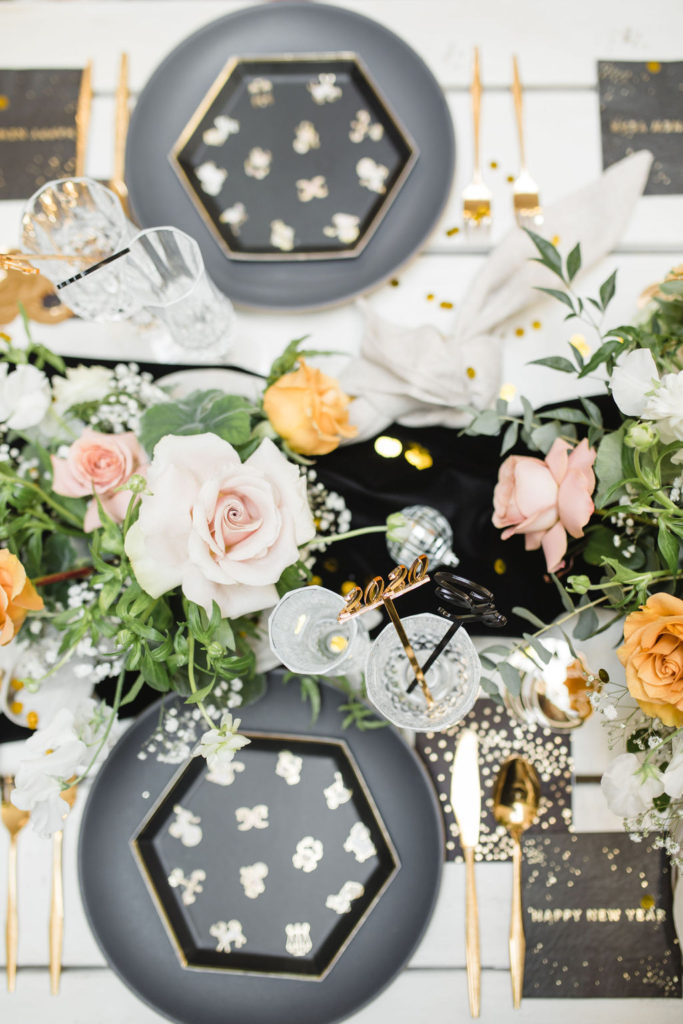 These napkins are so cute right?! Perfect for New Year cocktails!!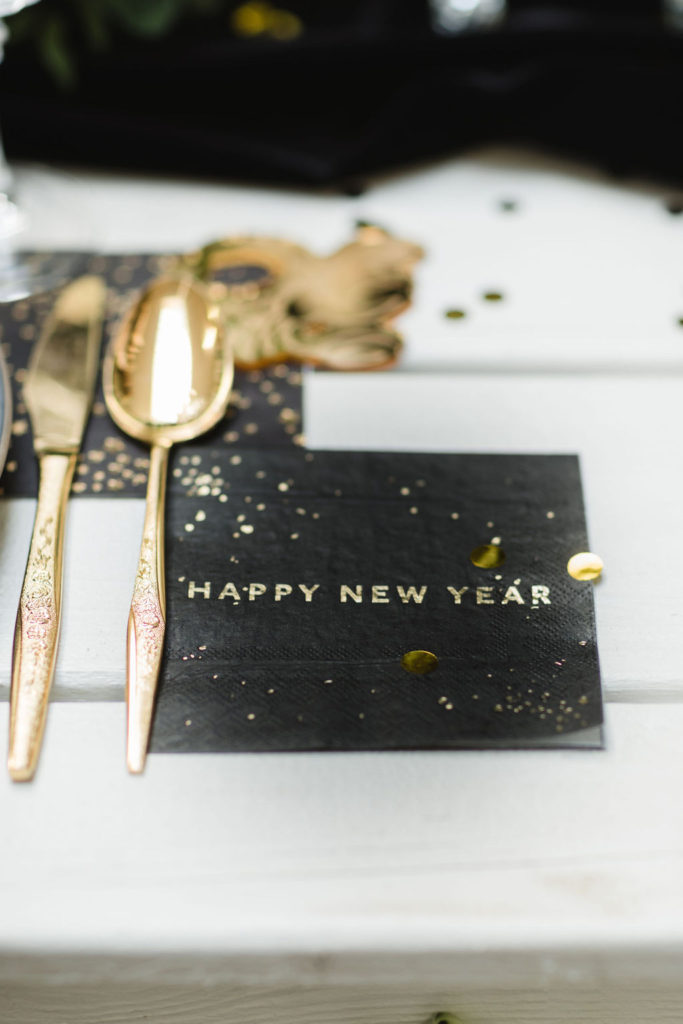 I'm always a fan of these overhead shots!!!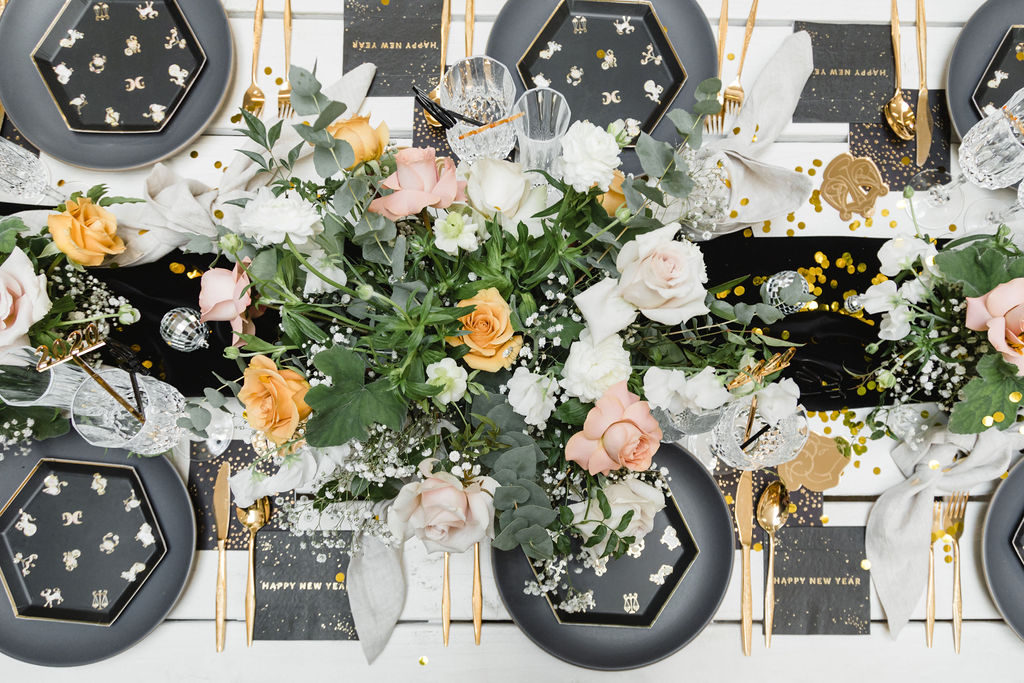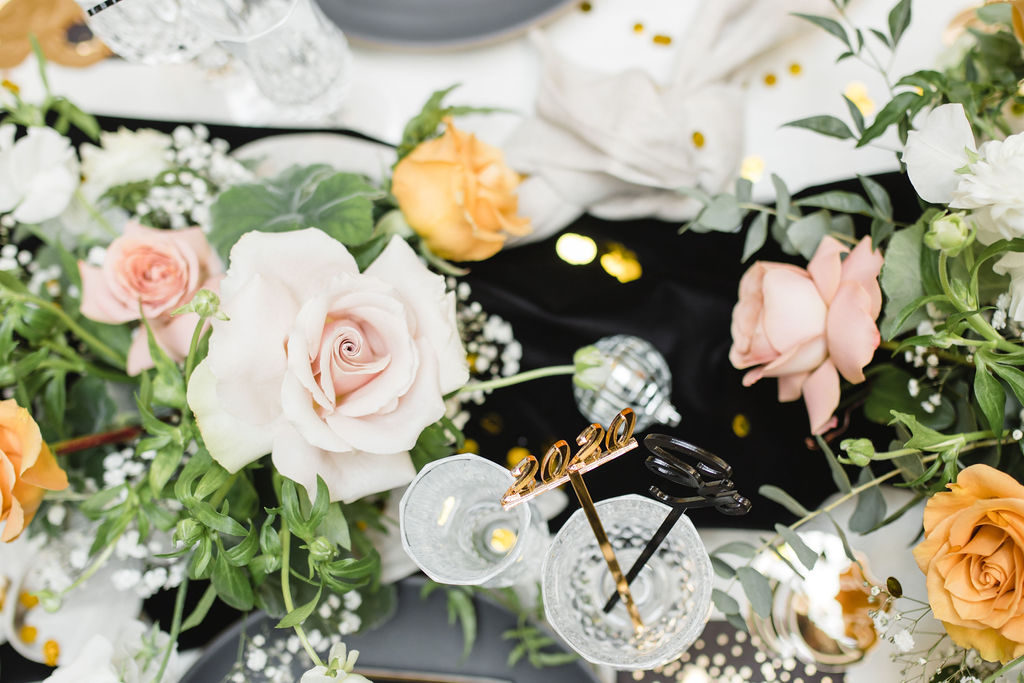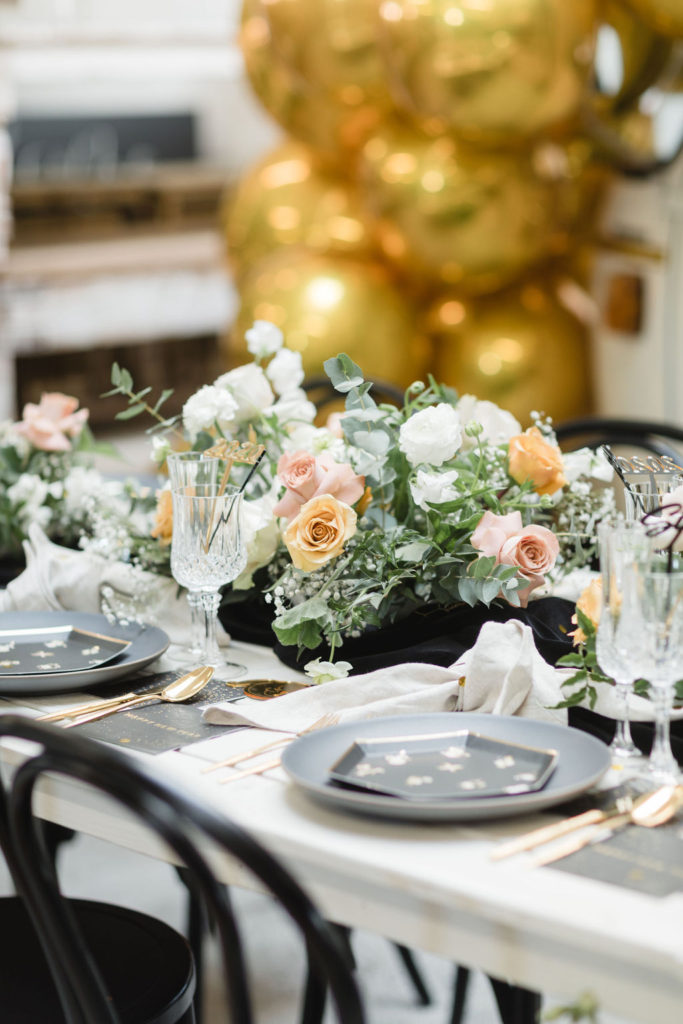 Like I said, Creative Amme is responsible for all of the fun details for this party, I loved these 2020 and Sip cocktail stirrers she did!! NYE is the night to sip all the cocktails!! And those custom zodiac place cards to match the plates, so amazing!!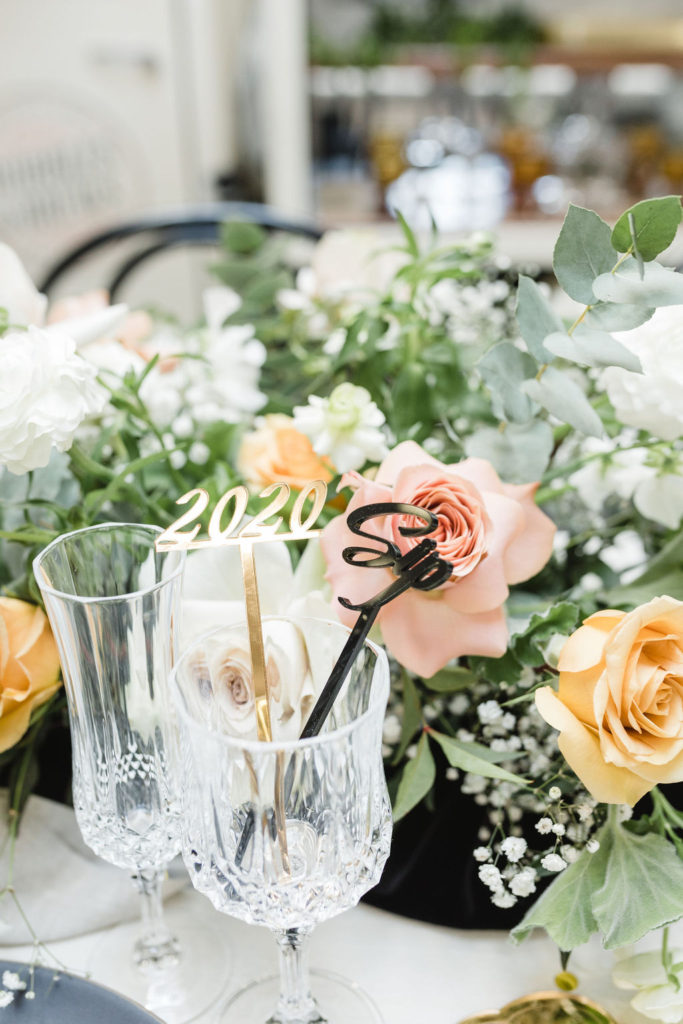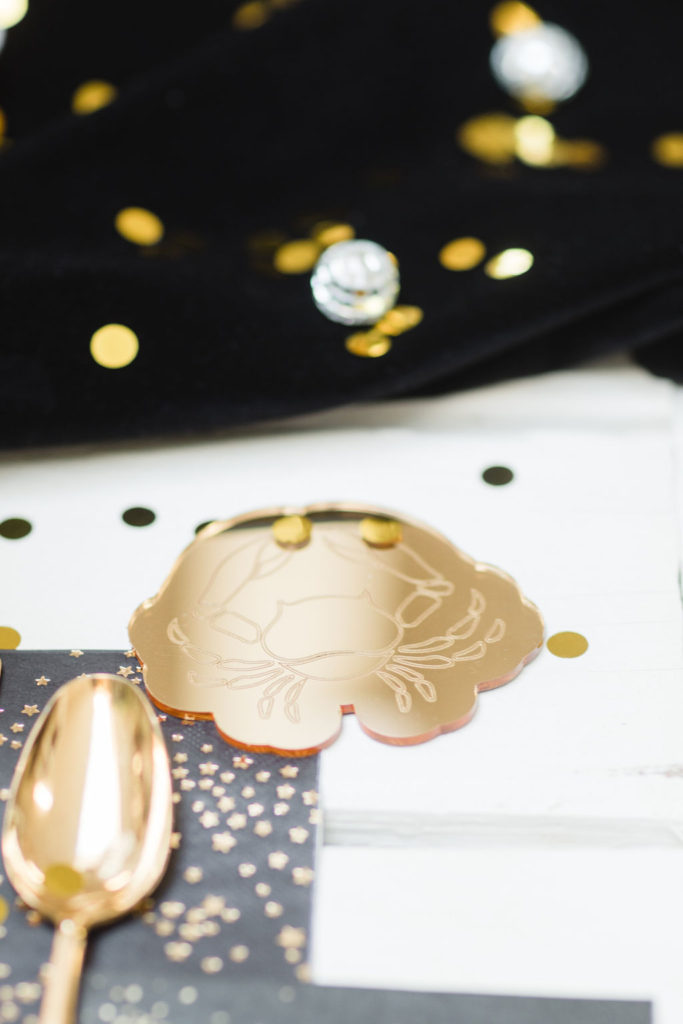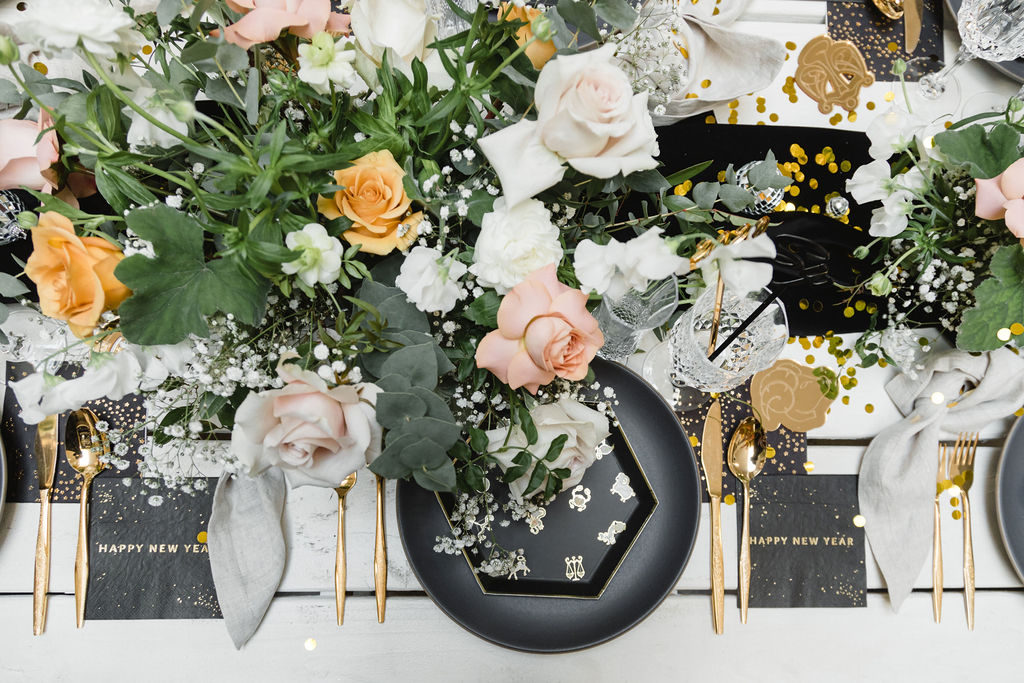 Back to our favorite little cart… I think it's so fun for any event! Birthdays, weddings, showers – it's such a great addition and focal point for any celebration! Besides the awesome balloons and pretty greenery we added Cherished Rentals beautiful glassware.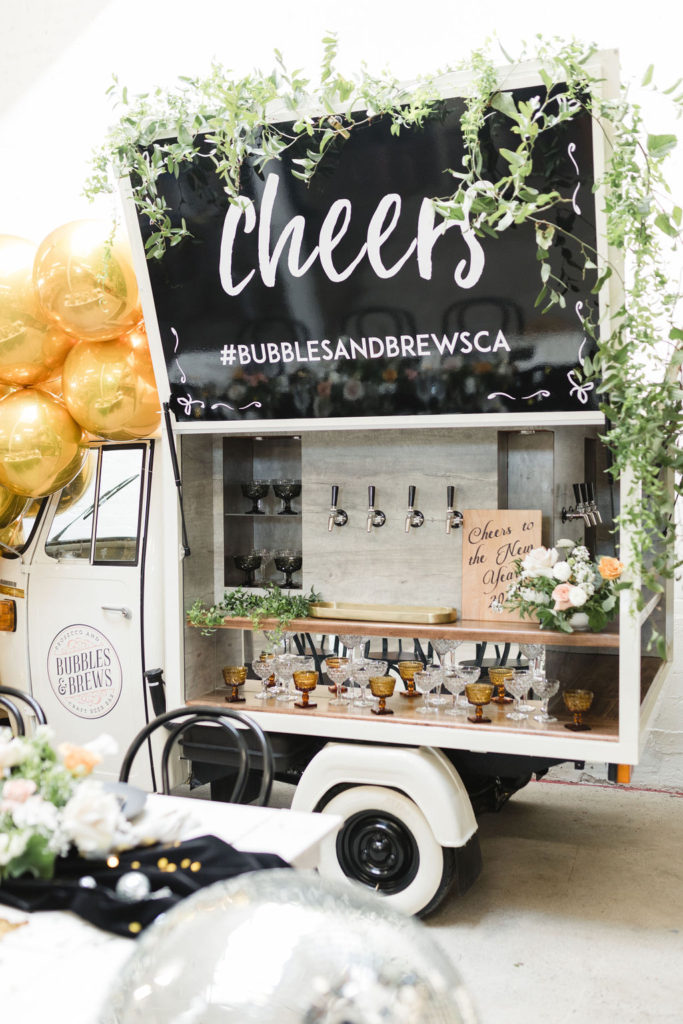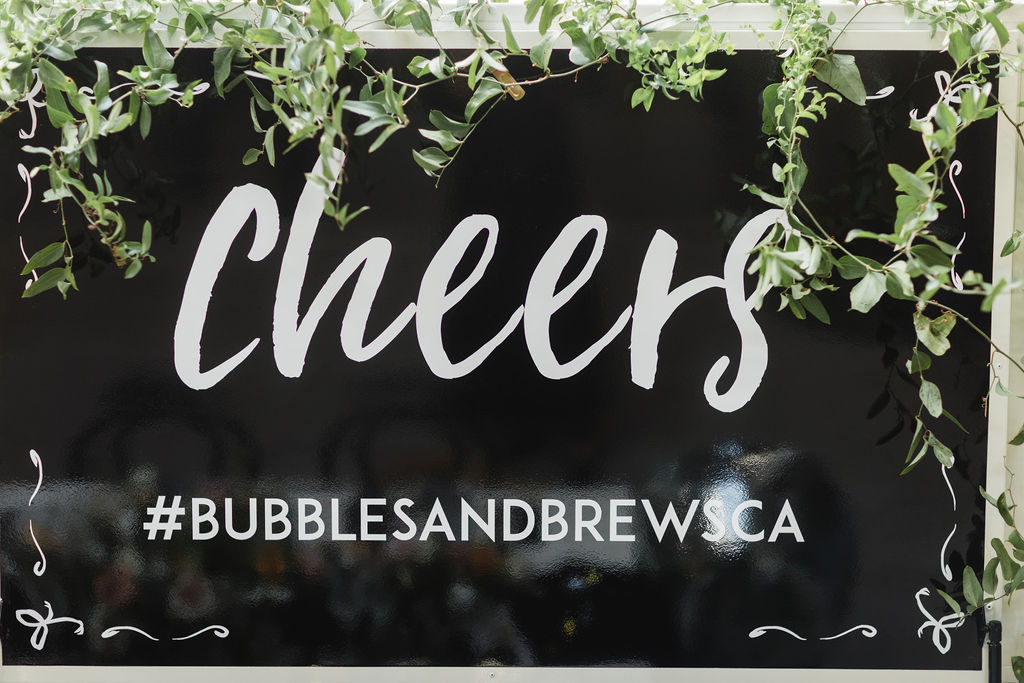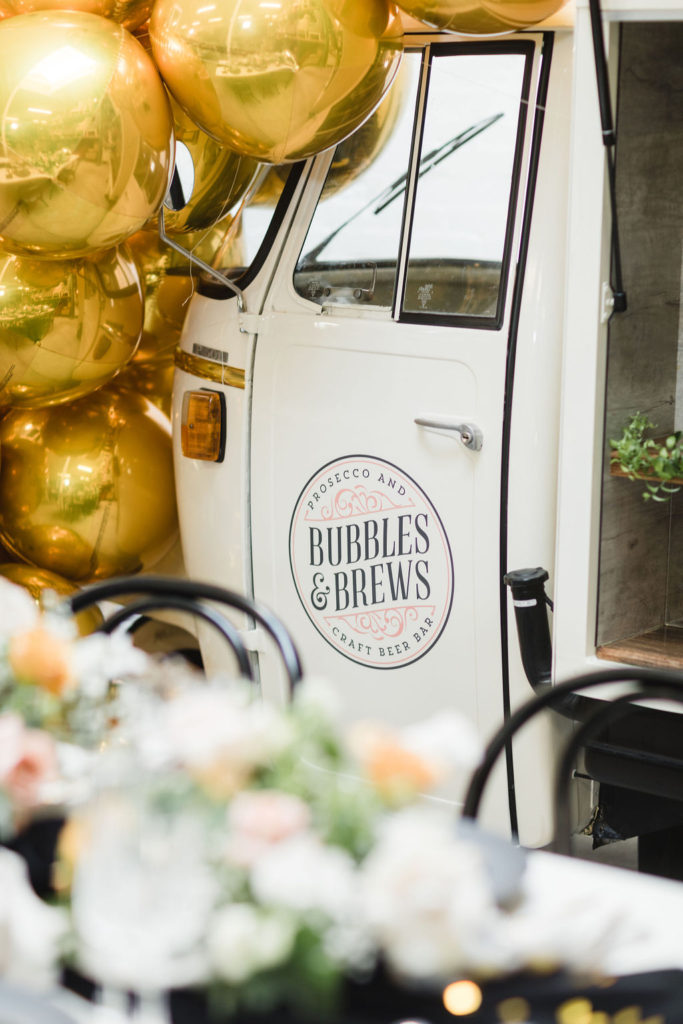 It's your year guys!! What are you most excited for in 2020?!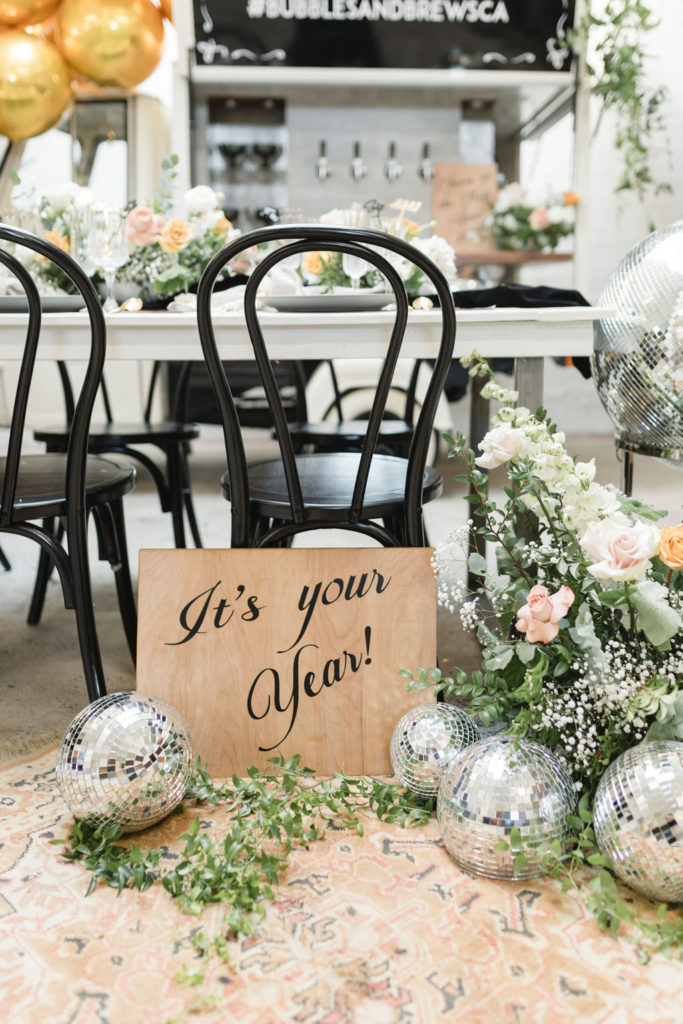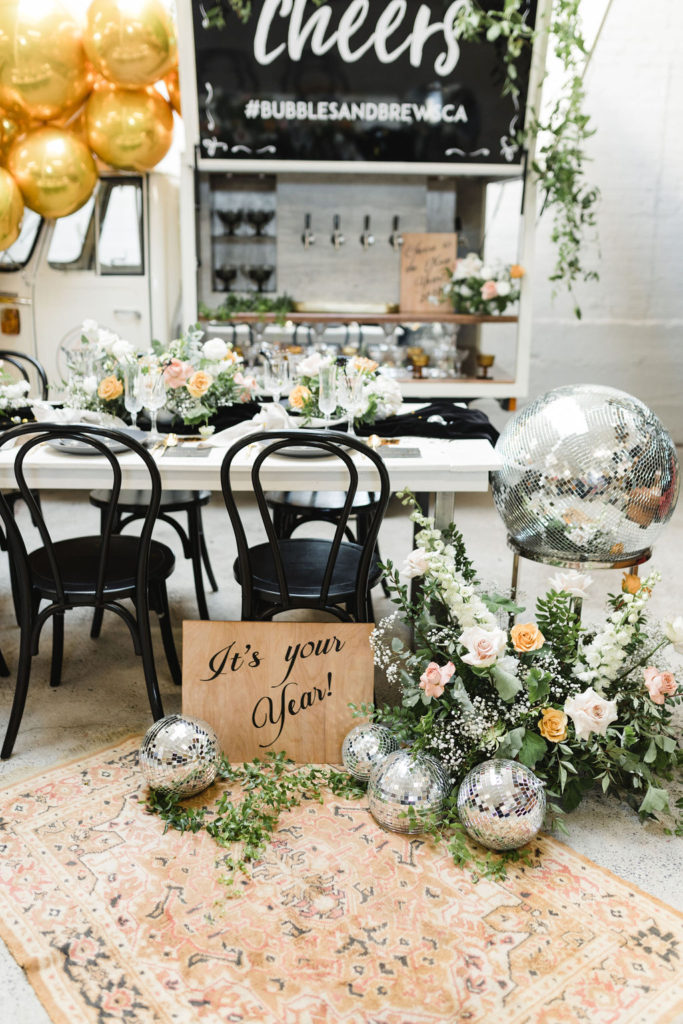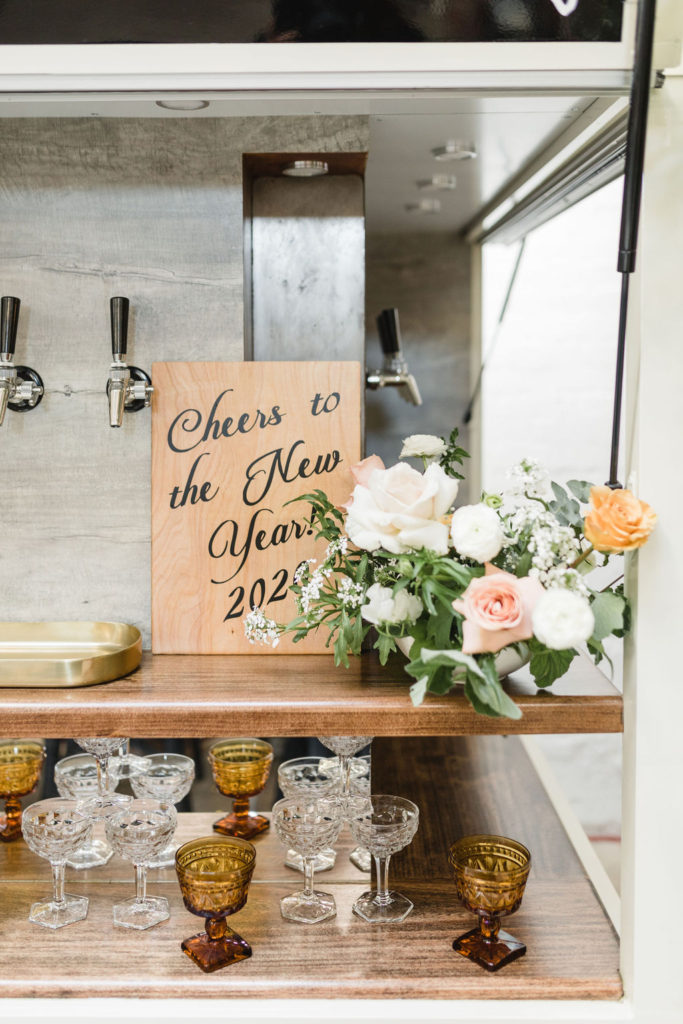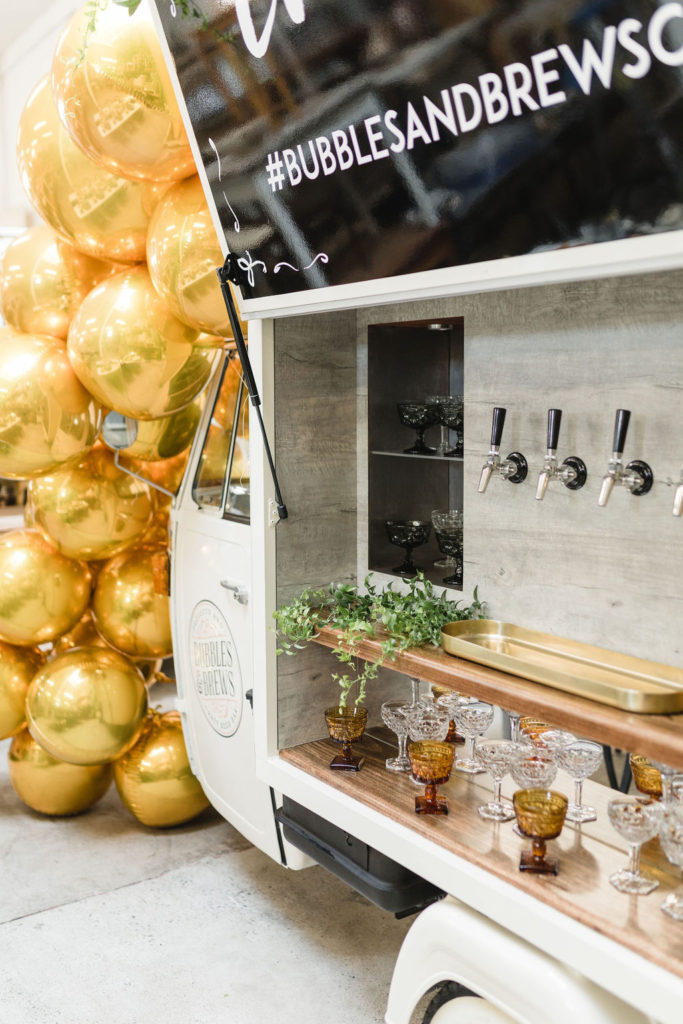 The absolute best set up!!! Bring on NYE!!!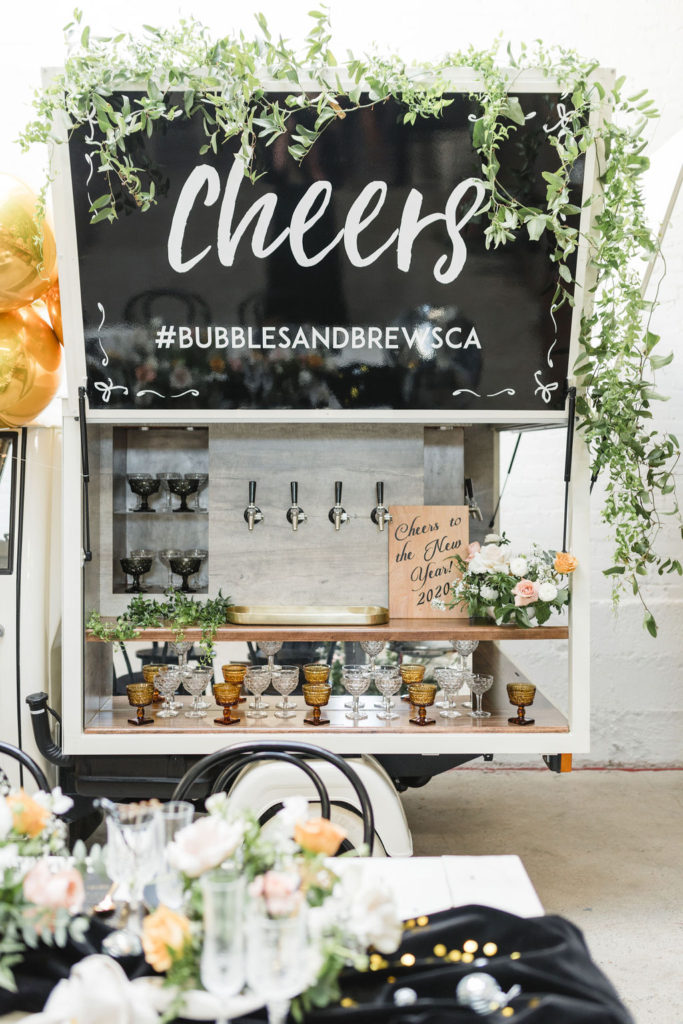 You know we couldn't let the holiday pass by without a delicious spread!! Benchmark Restaurant supplied these amazing dishes. Have you checked out their location yet?! We have some fun stuff planned with them in the New Year that I can't wait to share!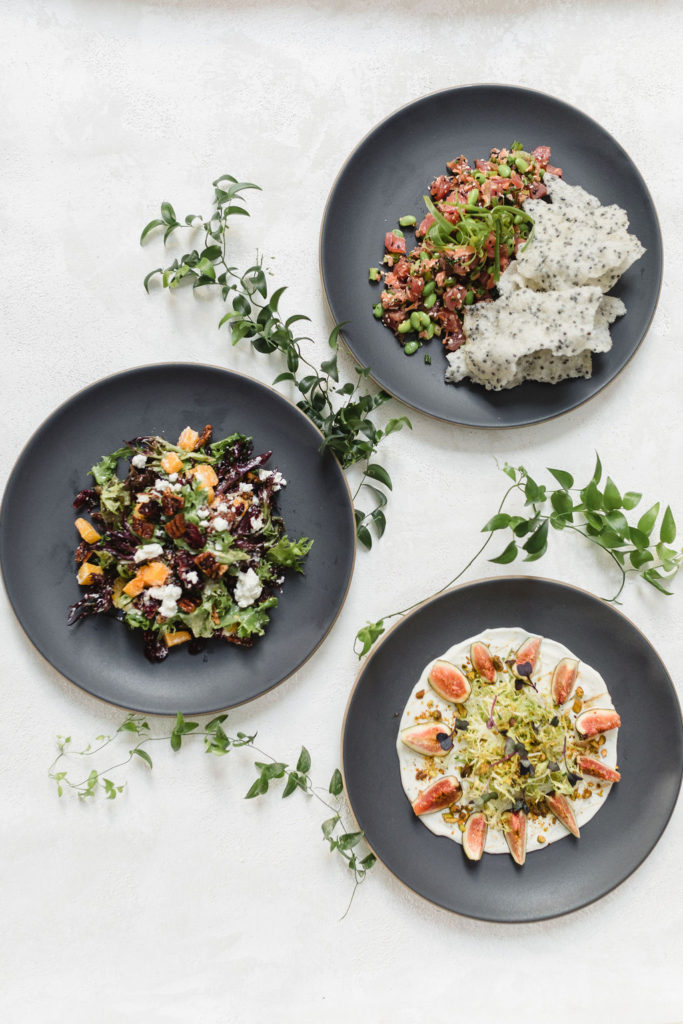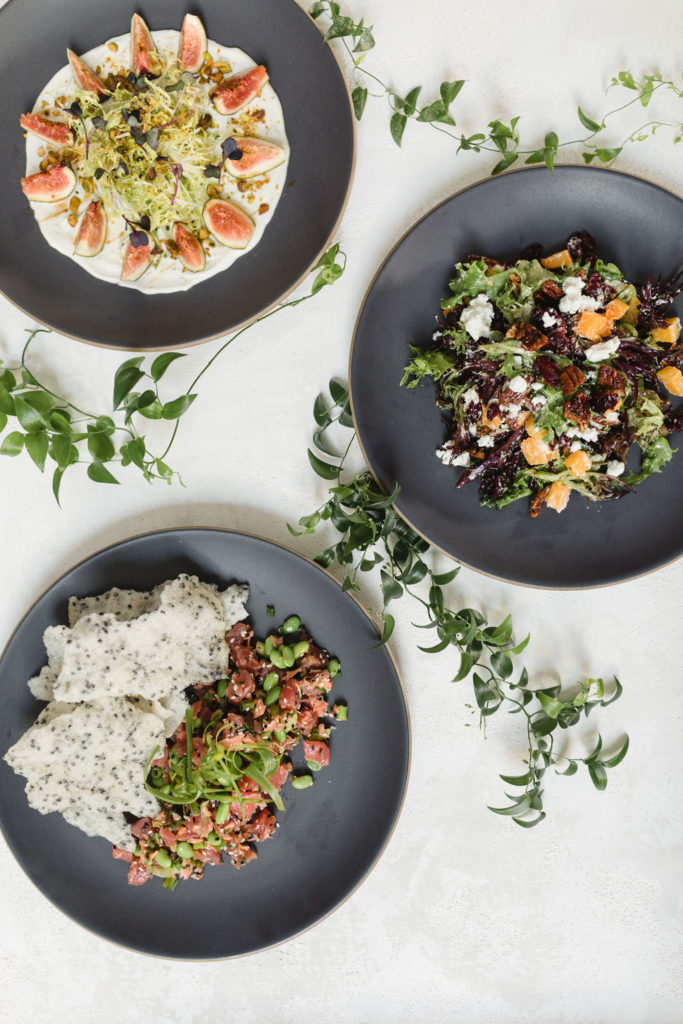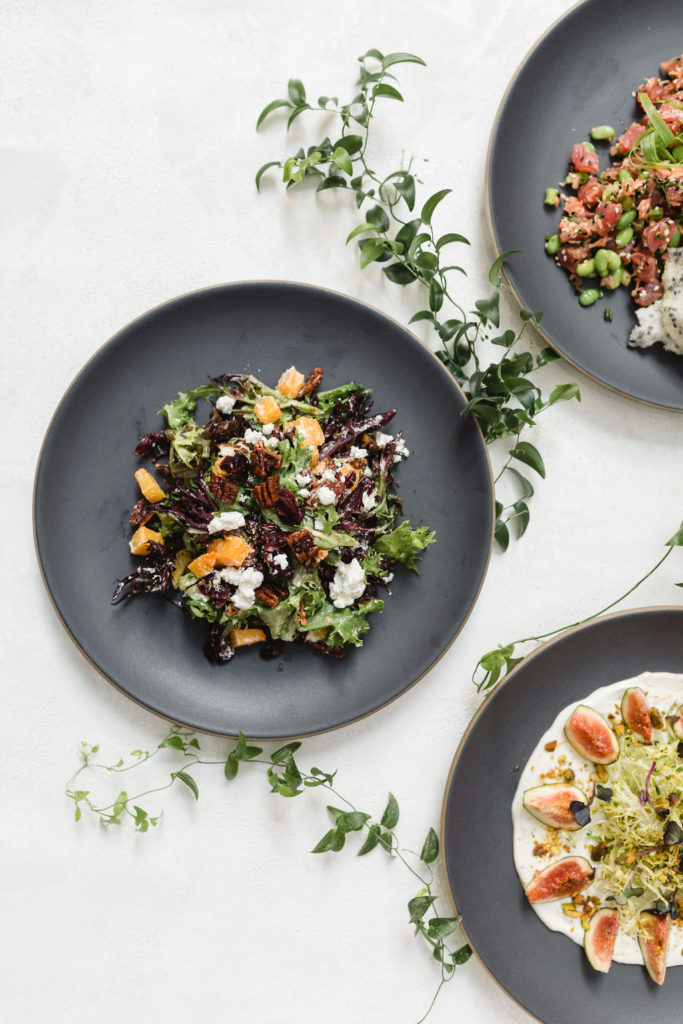 What do you do if your food is too pretty to eat?! Well you obviously still eat it!! Isn't this fig salad gorgeous?!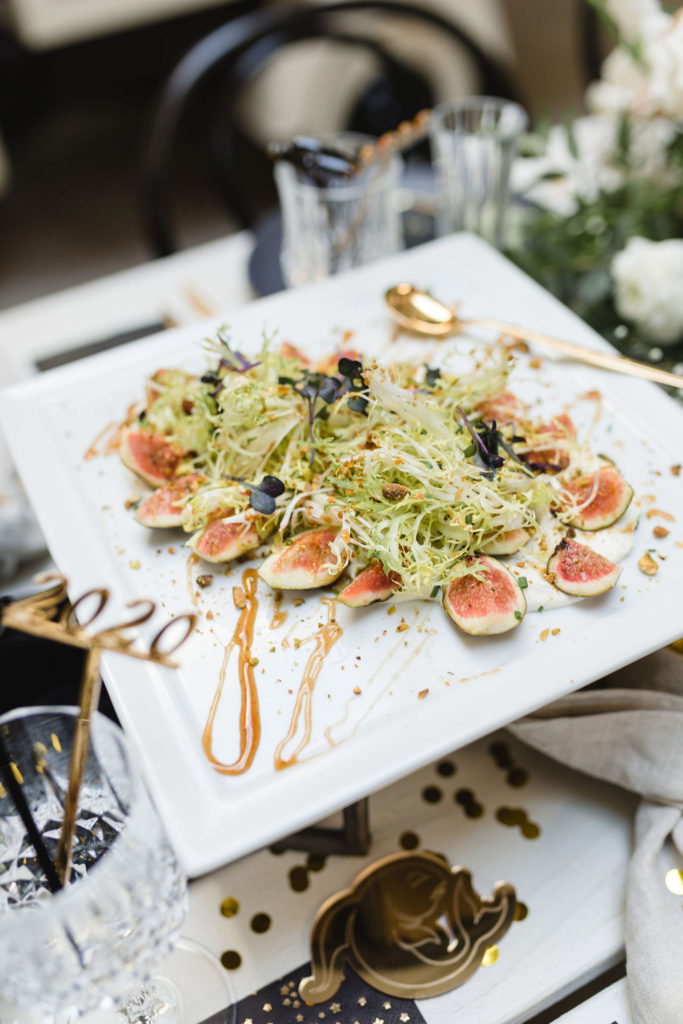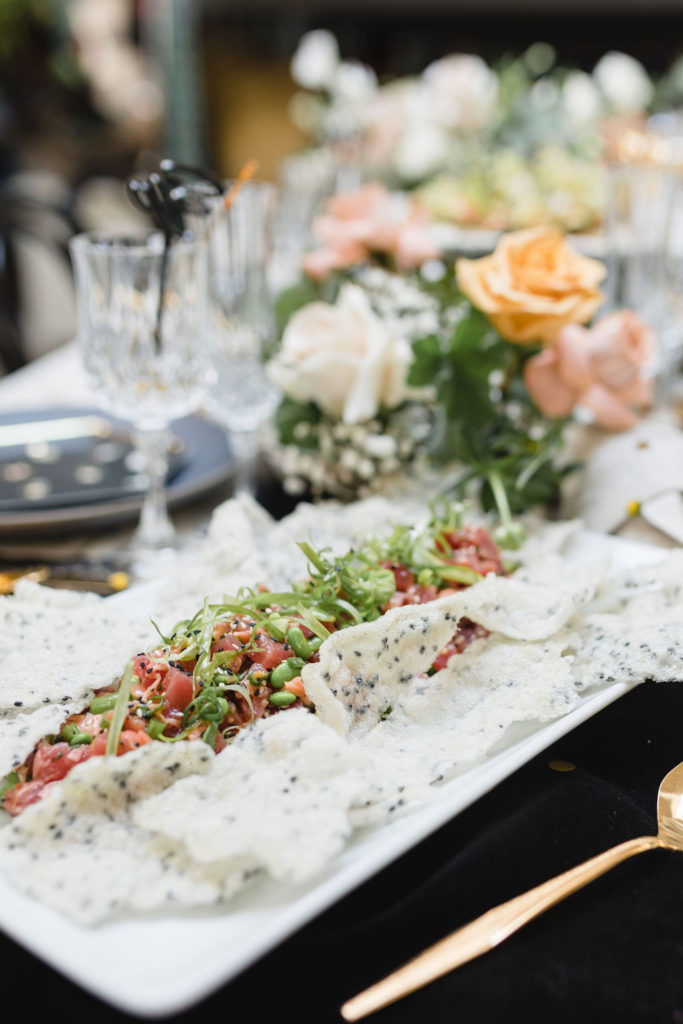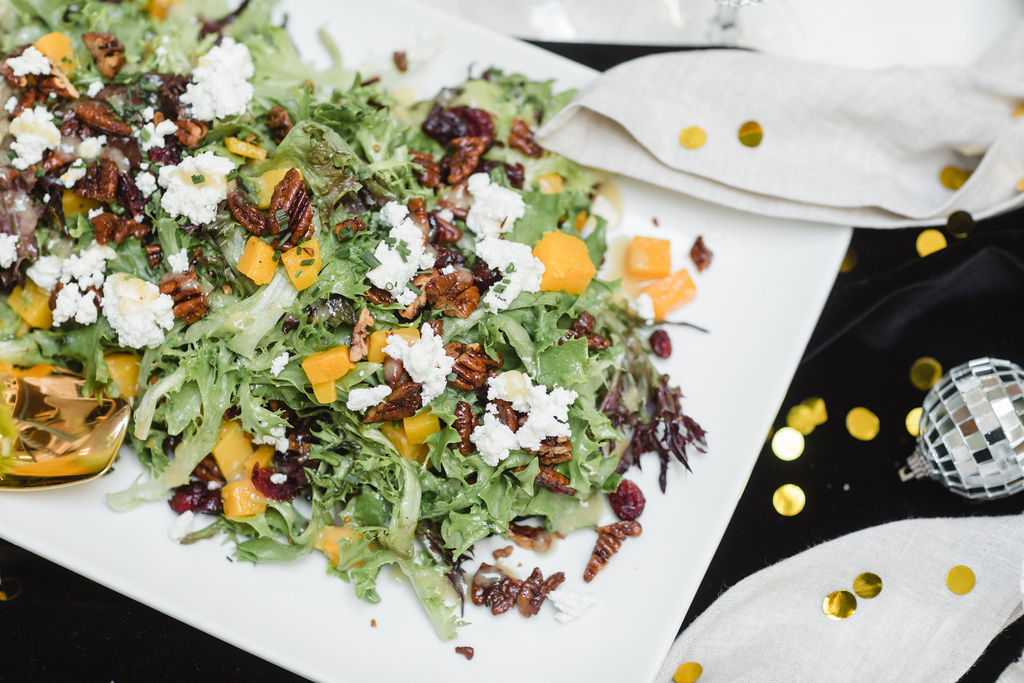 Now that we've got all the food, you know we need some drinks!! Just head to the Bubbles & Brews cart and serve it up!!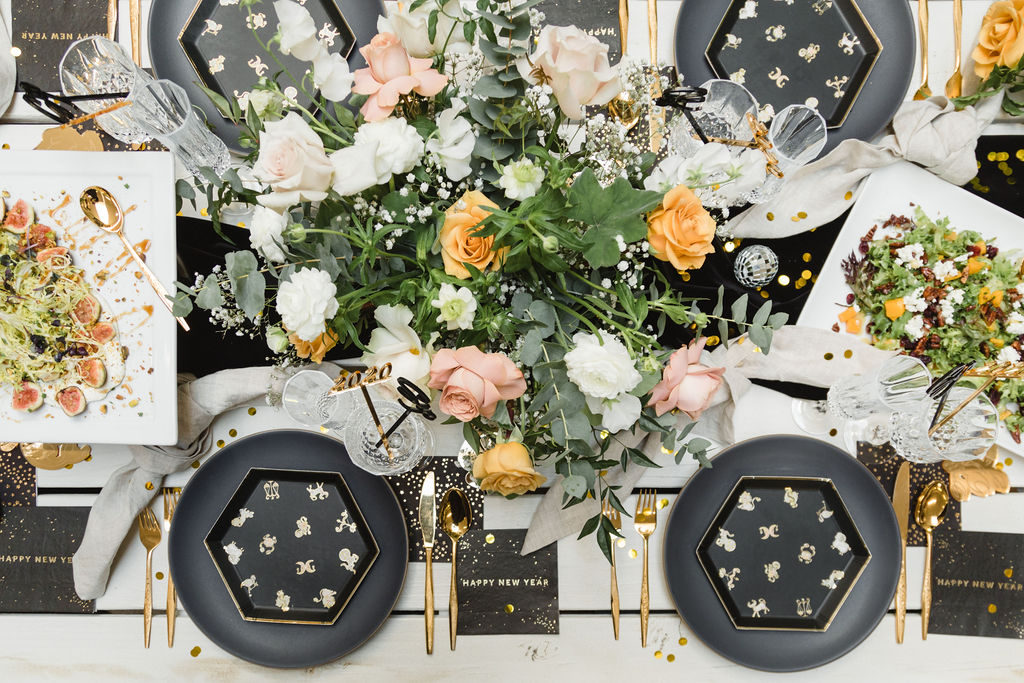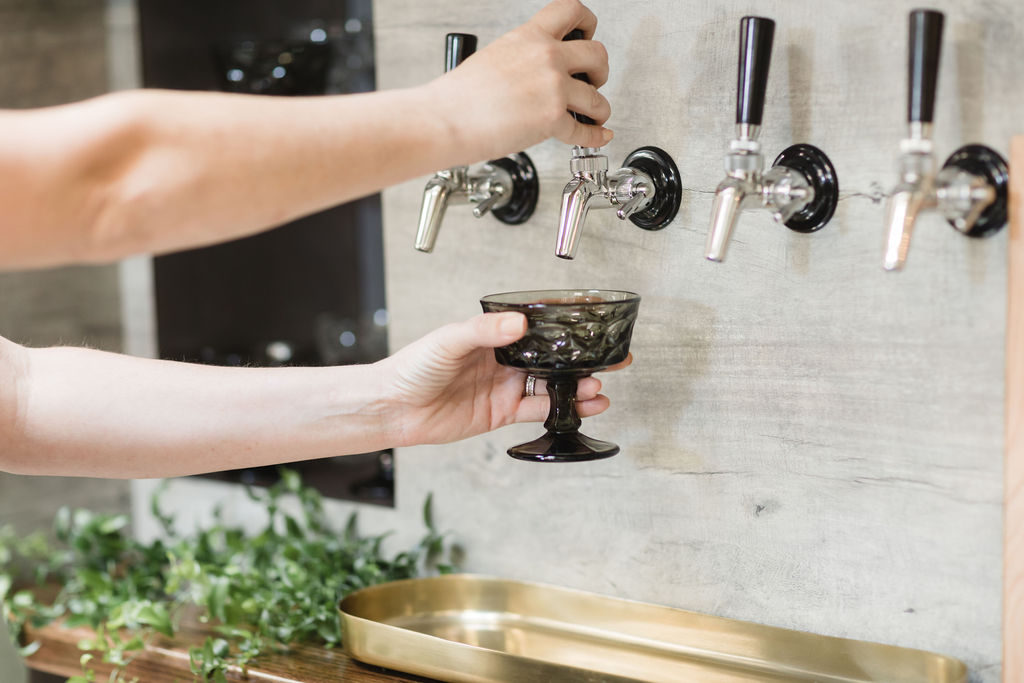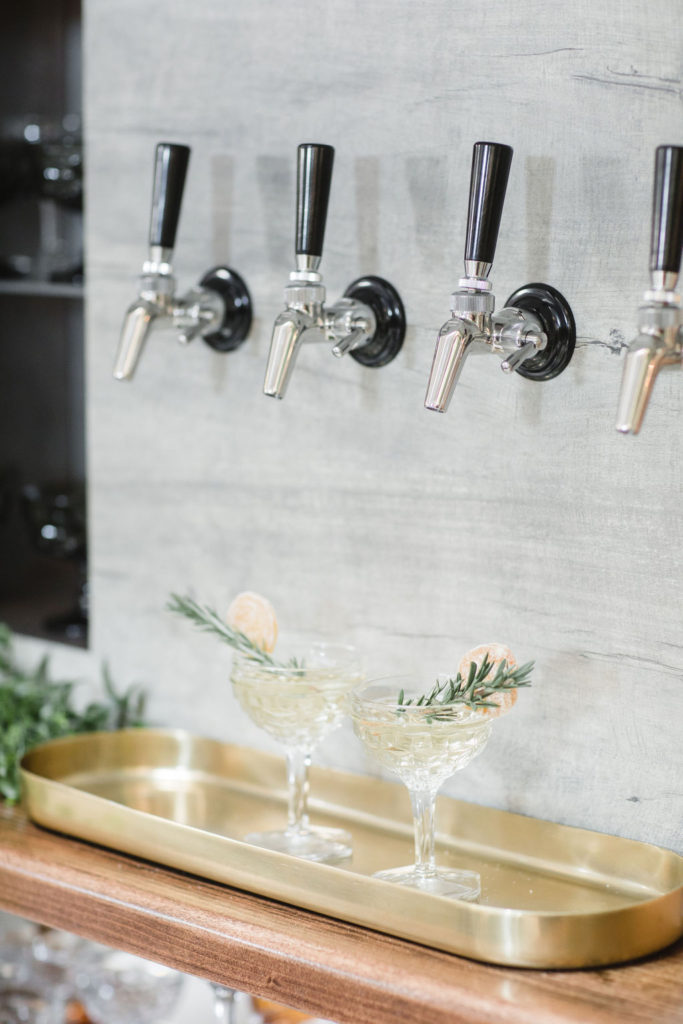 Cheers!!!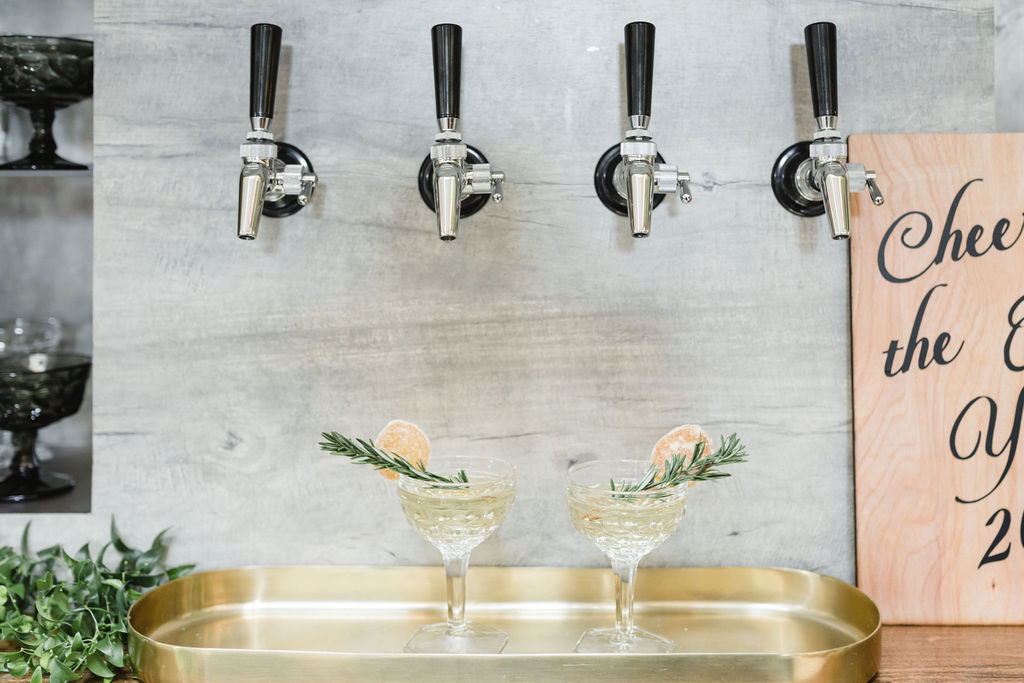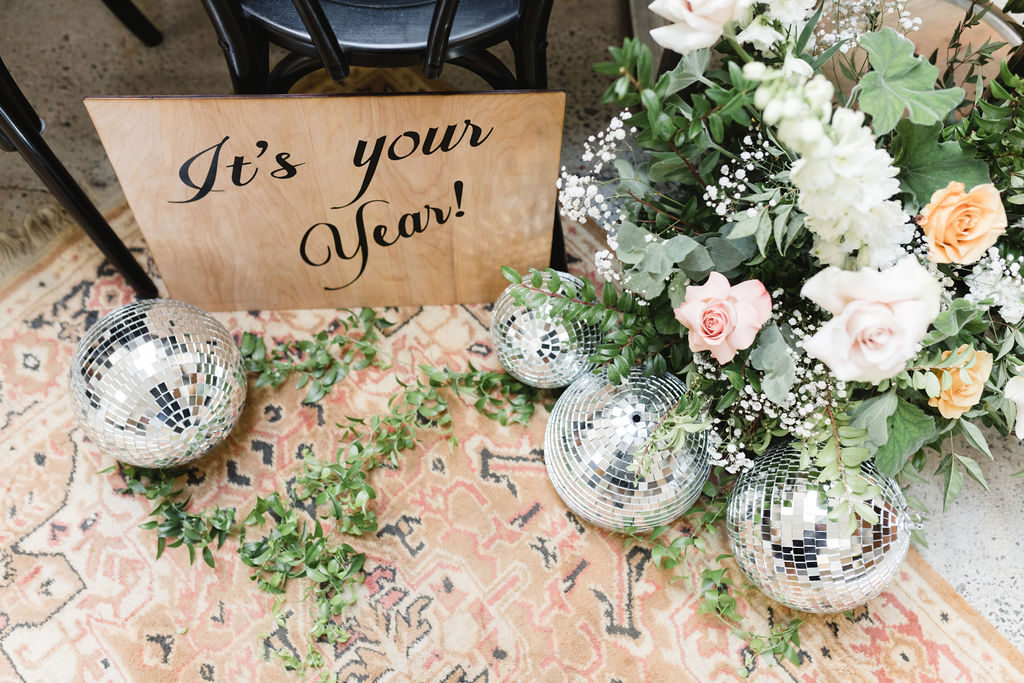 Happy New Year everyone!!! Make it a good one and stay safe!!
xx
Jacquelyn