---
Celebrating St. Patrick's Day with these vibrant matcha green tea waffles served up with some fresh kiwi and raspberry yogurt drizzle. Can you say YUM! This is one of those holidays the kids are always into! Get those green outfits, set out those leprechaun traps, and eat and drink everything rainbow-colored and green. With the kids getting older, the traps are out, and lucky charm cereal-themed food is old. So I had to take it up another notch this year. These green tea matcha waffles are insanely yummy and sweet! Topped with fresh green kiwi and a tart and tangy raspberry yogurt drizzle, anyone any age will love!

Are you looking for other ideas for St. Patrick's Day? Check out my past ideas for kids, like a rainbow smoothie bowl and a rainbow pancake trifle. Looking for ideas for a yummy St. Paddy's day for adults? Try this spicy sriracha cabbage + pastrami egg sandwich and deconstructed beeramisu.

Photos by Dayna Studios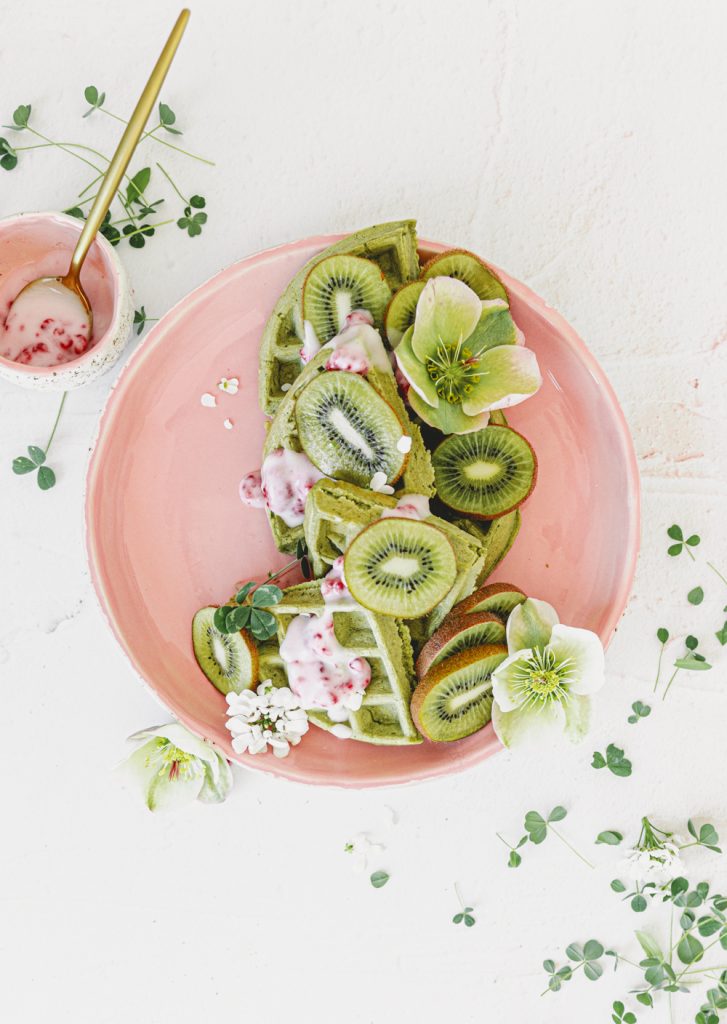 ---
MATCHA GREEN WAFFLES WITH FRESH FRUIT
SERVES: 12 | PREP: 5 MINUTES | COOK: 15 MINUTES
W H A T Y A N E E D
I N S T R U C T I O N S
1 cup unsweetened coconut milk
One tablespoon apple cider vinegar
2 cups all-purpose flour
¼ cup sugar
½ cup toasted unsweetened shredded coconut
Two teaspoons baking powder
One tablespoon matcha green tea powder
One teaspoon kosher salt
¼ cup melted coconut oil
½ cup gluten-free beer
Fruit and powdered sugar to serve
RASPBERRY YOGURT
1 cup coconut unsweetened yogurt
1/2 cup raspberries
Kiwis for garnish
B U S T O U T
Waffle maker
Hand mixer or stand mixer
Mixing bowls
Whisk

---
I N S T R U C T I O N S

-STEP 1-
Preheat waffle iron.
Combine the coconut milk and vinegar in a bowl and set it aside.
In a standing mixer or hand mixer bowl, combine all dry ingredients, whisk in the coconut milk and coconut oil, and beer and beat until you have a smooth batter. The beer provides yeast and fluffiness.

-STEP 2-
Spray the waffle iron with coconut oil spray and spoon the batter into the hot waffle iron and cook until golden brown, about 3 minutes. Transfer to a plate and serve hot with powdered sugar and fresh kiwi fruit sliced on top. Drizzle the coconut raspberry yogurt over the fruit and waffles.
*Keep the waffles warm in a 300-degree oven until ready to serve and garnish.
---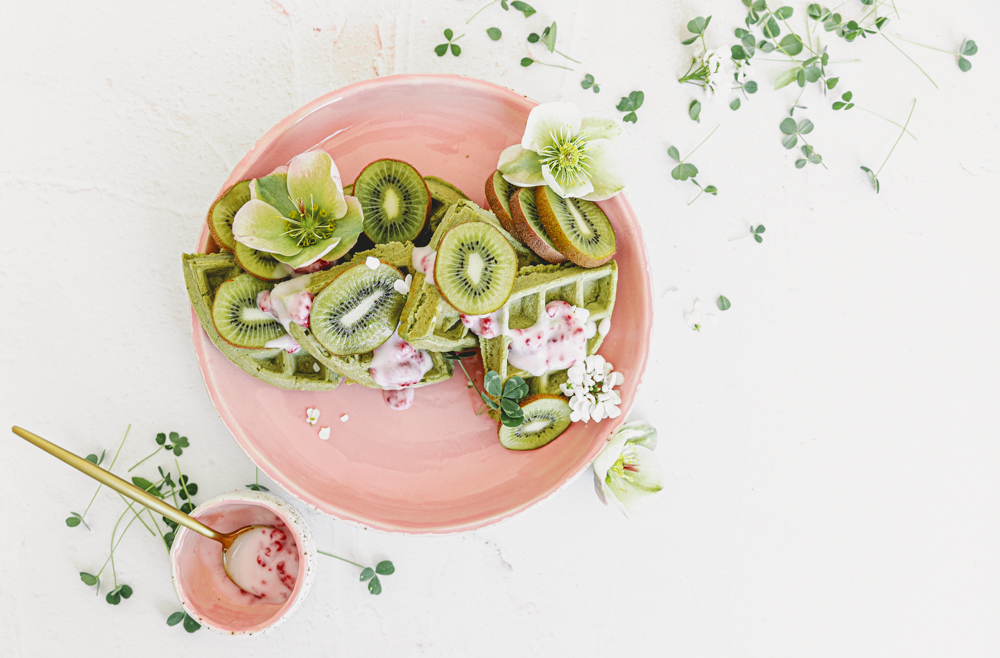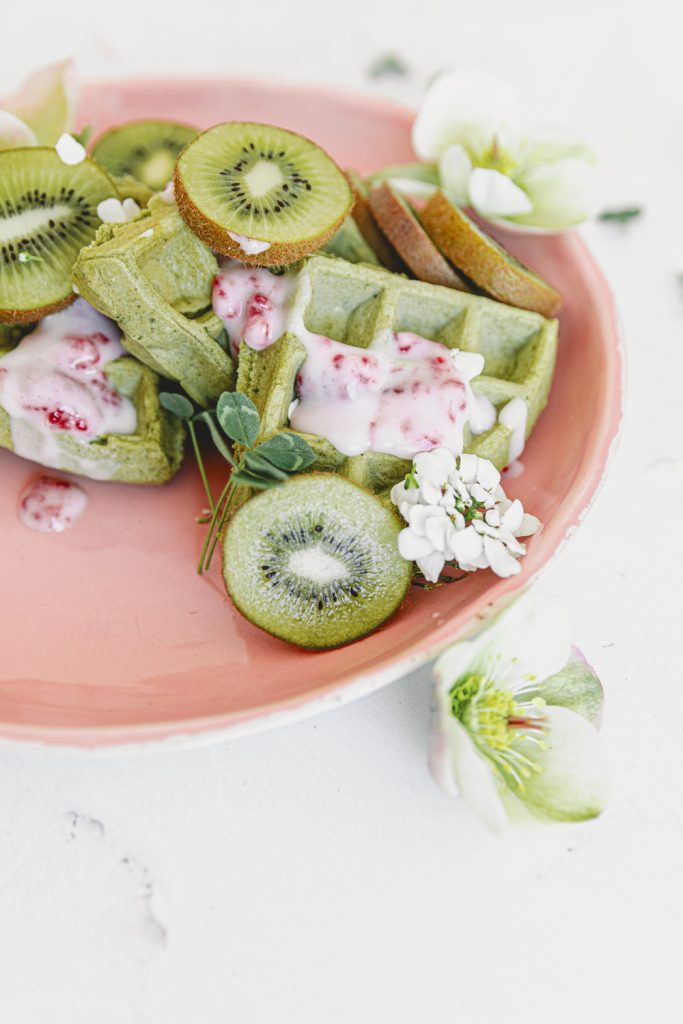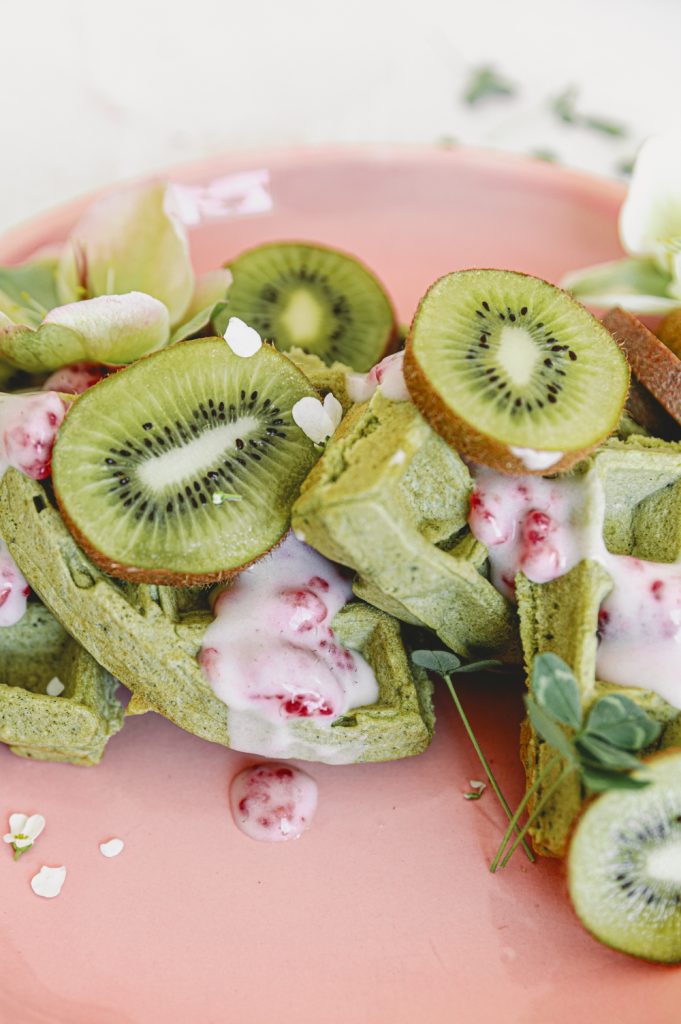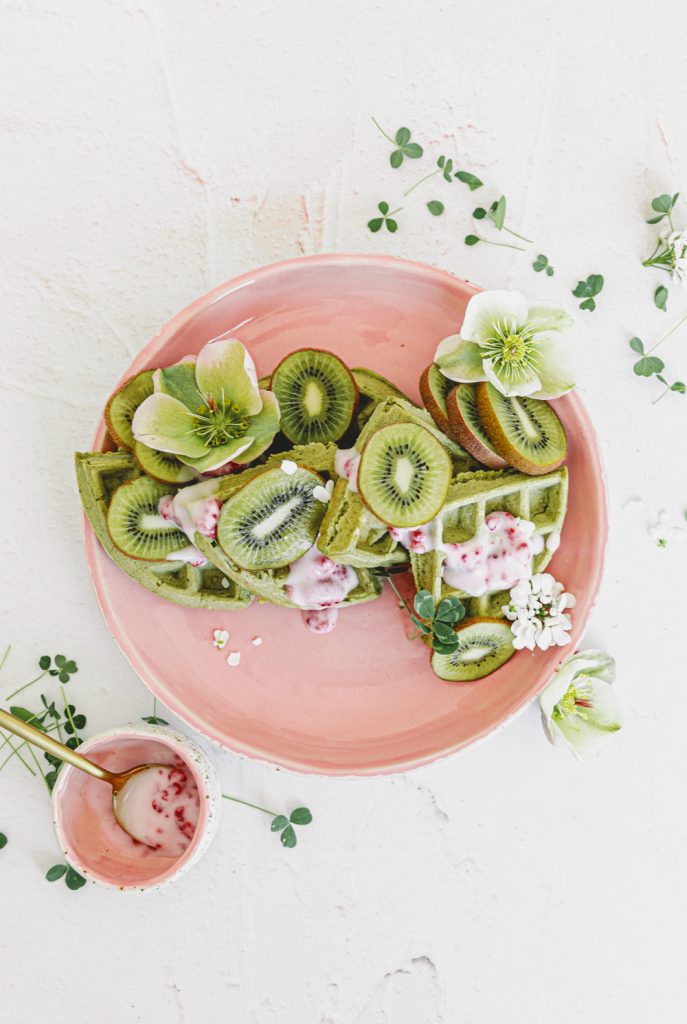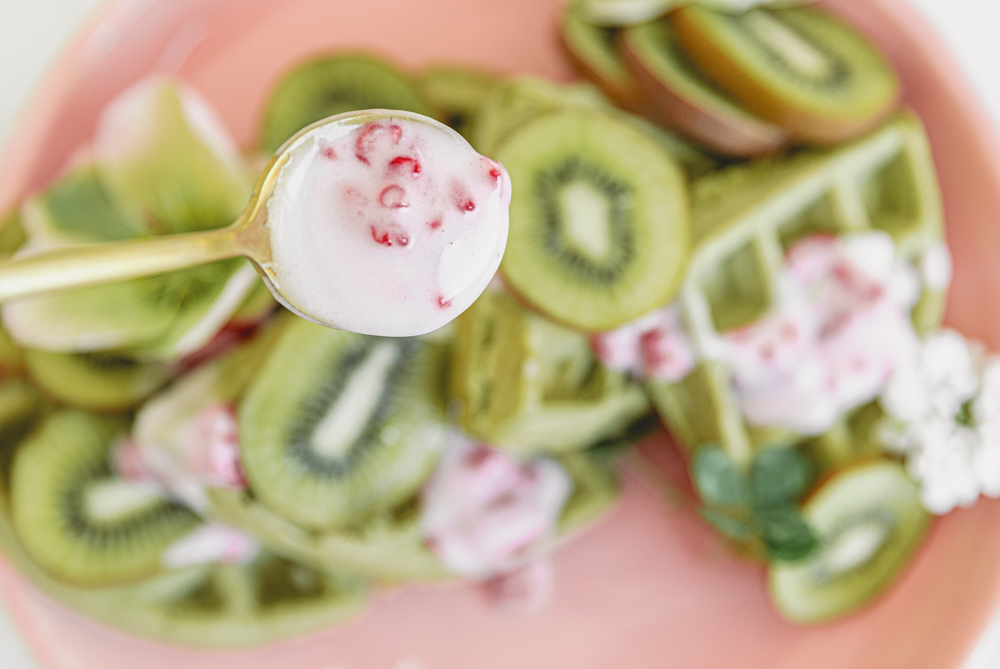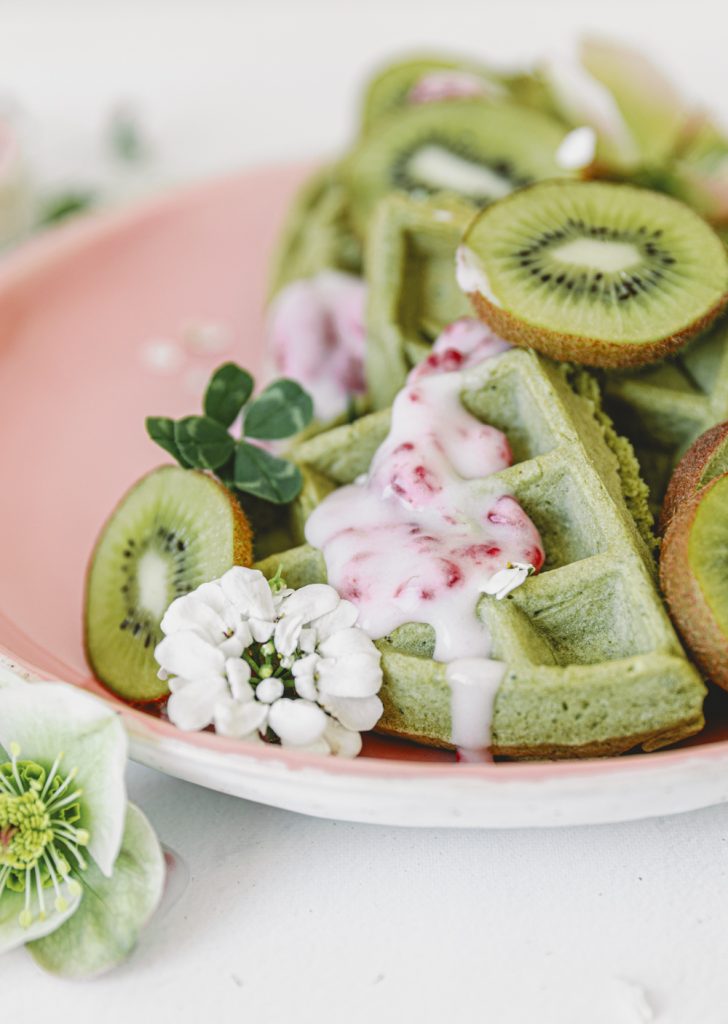 xx
Abby