Sometimes Instagram scrolling can bring up some real gems! I was doing just that when I came across Spoonful of Comfort. Being a big soup fan I immediately gravitated towards it and became intrigued. A soup delivery service?! Sign me up! Then I read more about the company and fell even more in love!
We are doing a giveaway today on our Instagram to share the love of Spoonful of Comfort. Head over, tag a friend, and each of you will receive a package of their amazing soup, fresh rolls and delicious cookies. Trust me when I say you won't want to miss this one, it's all so yummy and the perfect comfort food!
Keep scrolling to learn more about this company and how it all began, my review on their tasty items and see all the pretty photos by Alison Bernier.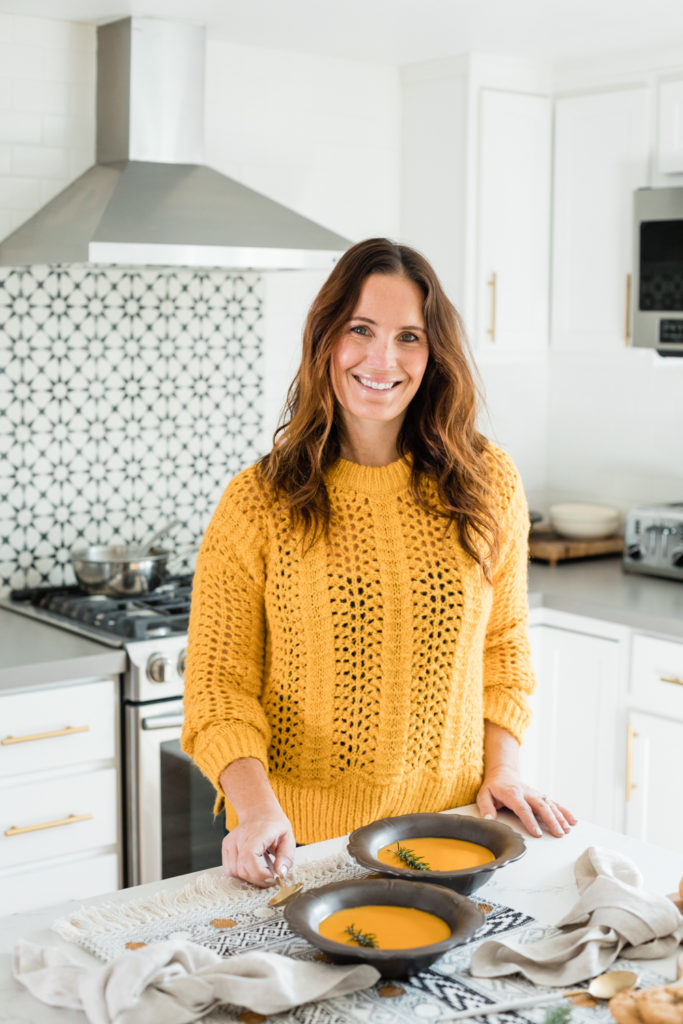 In 2007, owner and founder Marti Wymer got a call from her mother telling her she had been diagnosed with lung cancer. Living hundreds of miles away Marti looked into sending her flowers or fruit but nothing seemed appropriate.
She wished she could send her something comforting like chicken noodle soup, what her own mother always made her when she needed to feel comforted. Marti lost her mother just 6 weeks later, but the idea of Spoonful of Comfort was born and she continues to honor her mother with each loved one who receives a package.
I was so moved by this story. Soup is my family's comfort food as well, definitely a simple way to say I love you. Both my grandmother and mother always made it for me, and now whenever it's a cloudy day it's my go to meal. There are so many different soups I enjoy and they always make me feel cozy and comforted, each sip of the bowl.
The first soup I tried was their Butternut Squash, and boy was it yummy! Thick and decadent, just like a good butternut squash soup should be…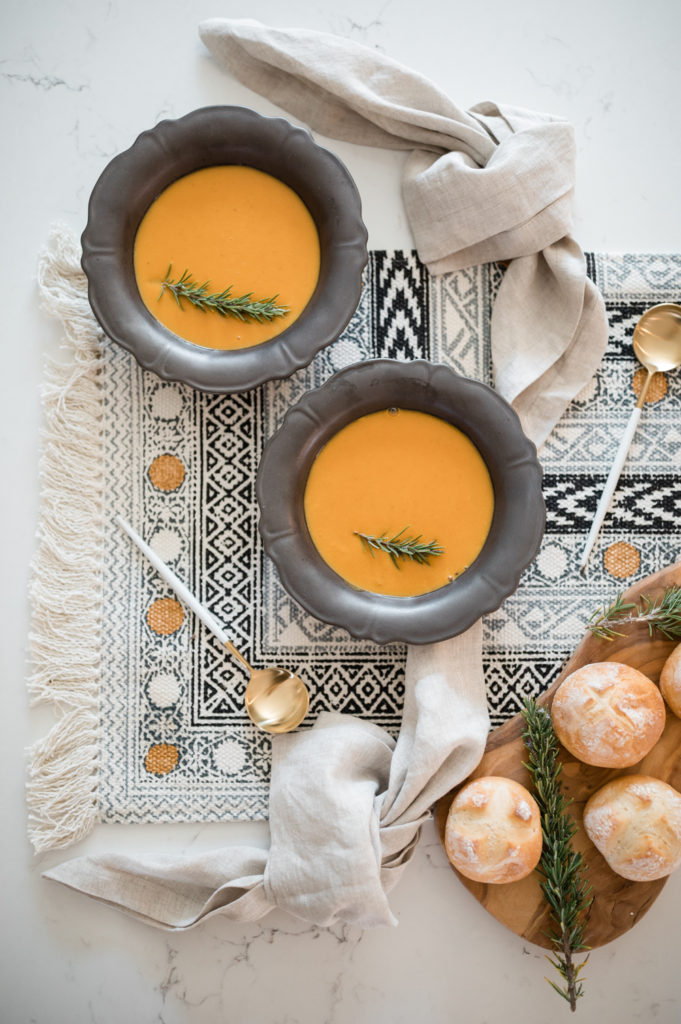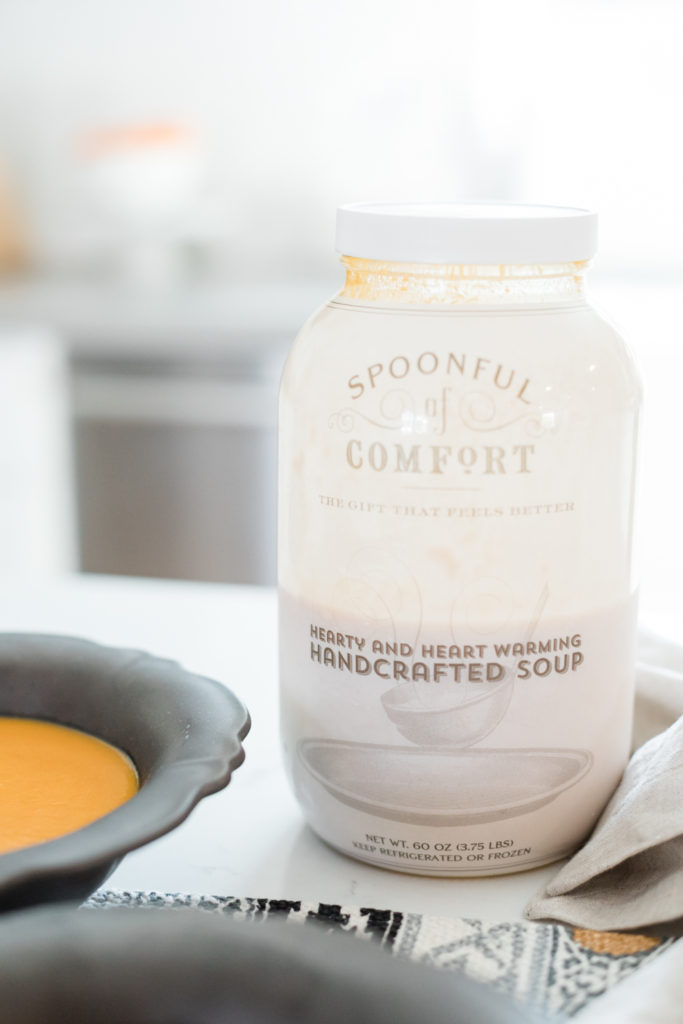 All of the soups come packaged in the cutest way. A box with the jar of soup, box of rolls and a box of homemade cookies! Plus, a ladle to dish it all up! Could you imagine getting a package like this?! It's literally the perfect gift for a friend or family member who is sick or someone who just needs a pick me up.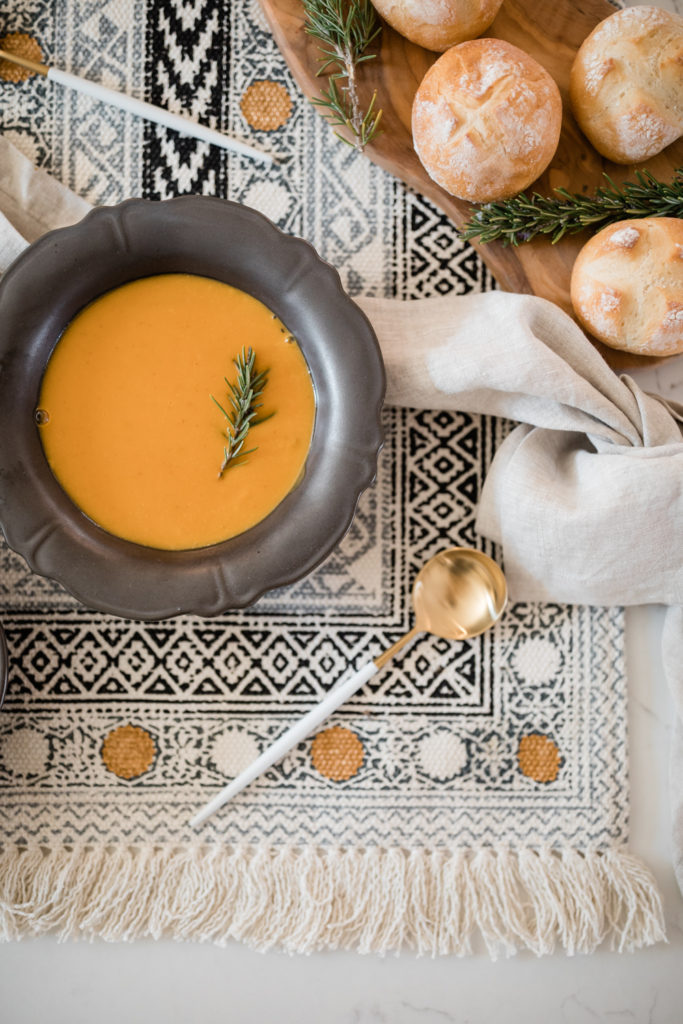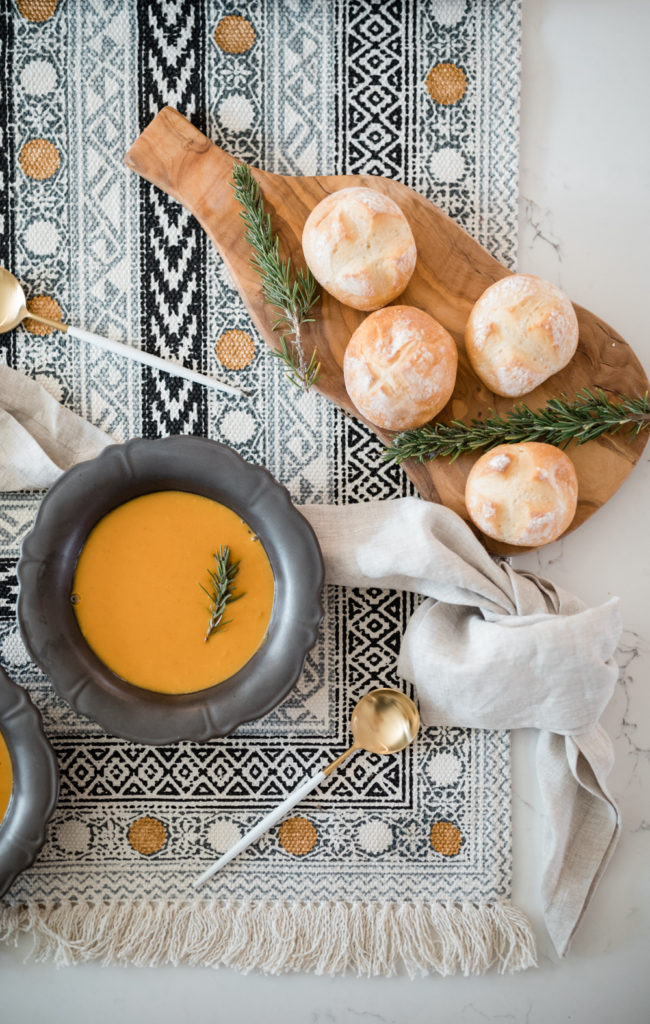 It's all so easy. You simply shake the jar, open it, heat it in a pot over the stove and eat it all up! I heated my rolls and cookies up for 5 minutes in the oven too. Talk about convenient! It's not like one of those services where you receive the ingredients then do a bunch of work, this one is easy peasy!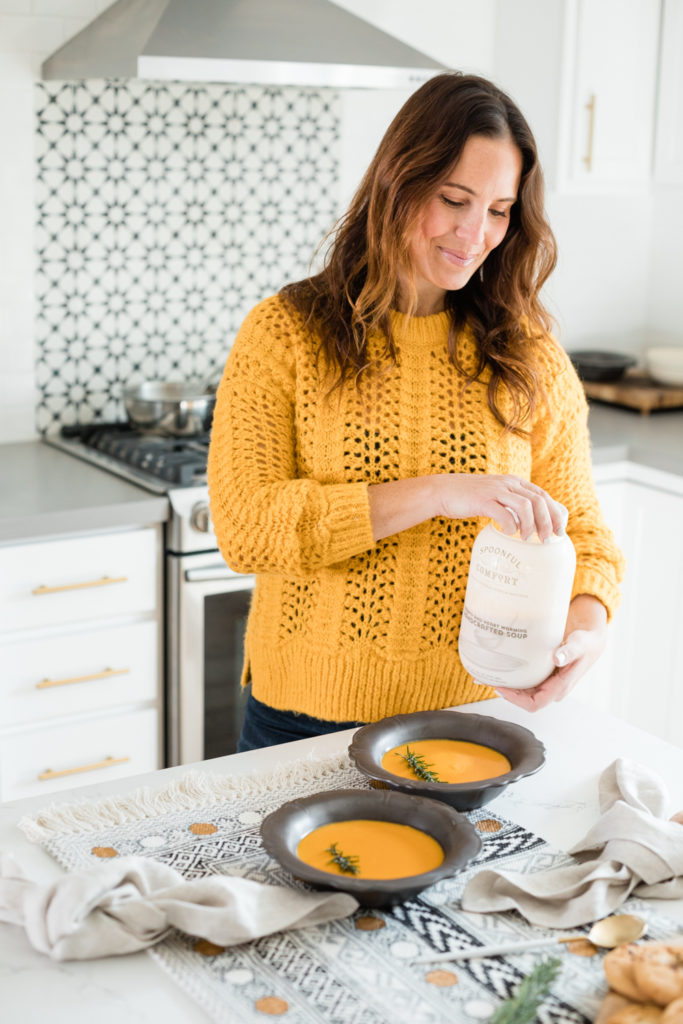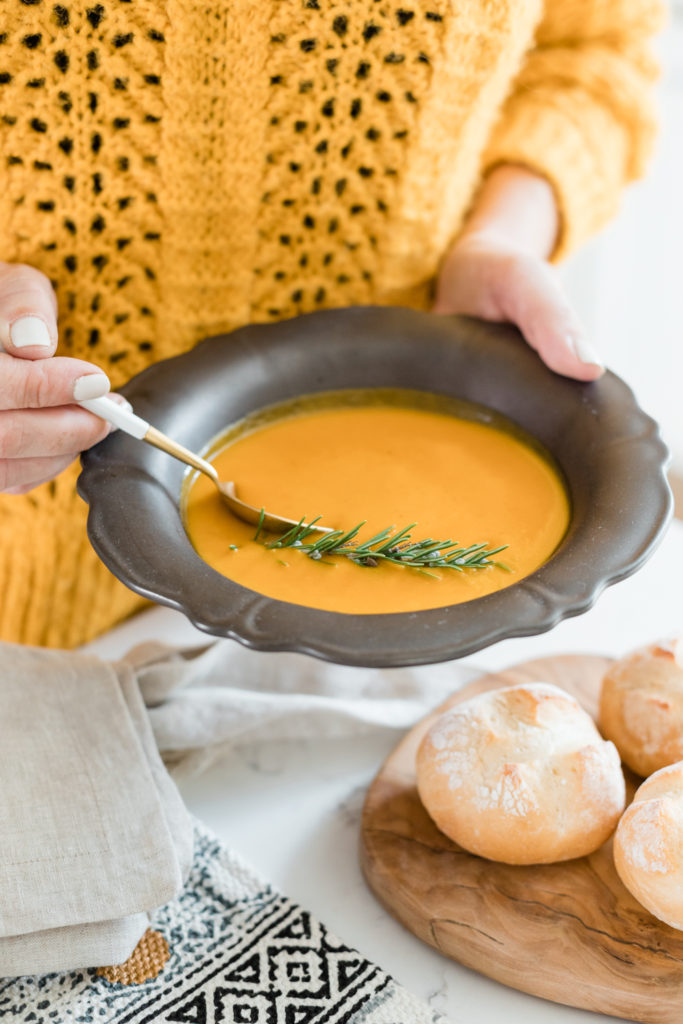 Yum!!! This was my favorite!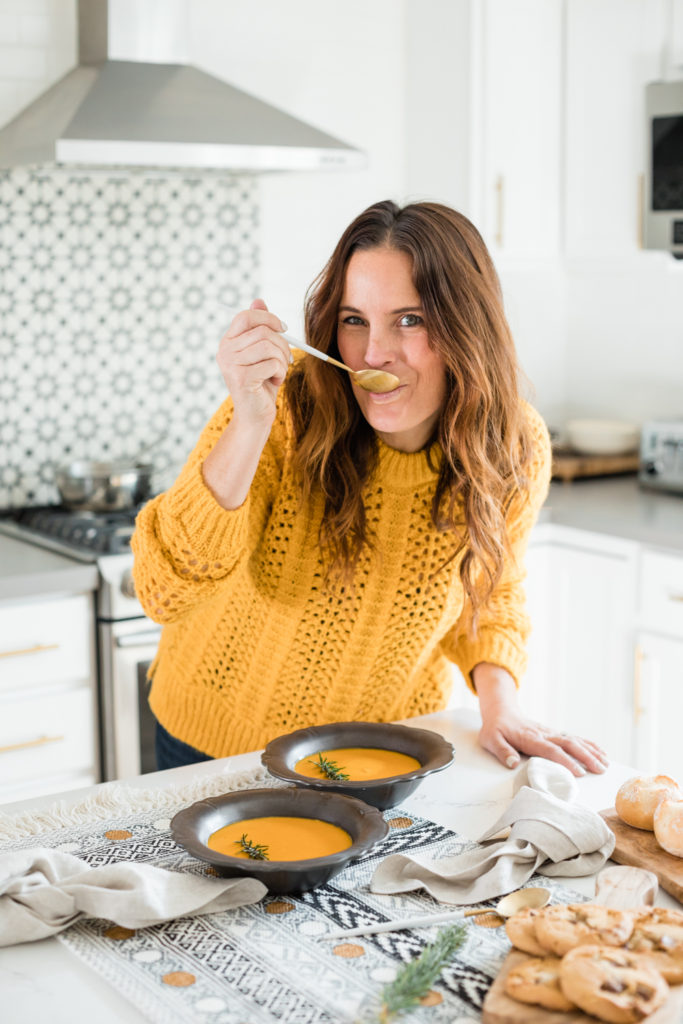 Next up was the tomato basil, Alison's favorite! It was rich and delicious and we both agreed would go perfectly with a grilled cheese! Nothing better than tomato soup and grilled cheese, right?!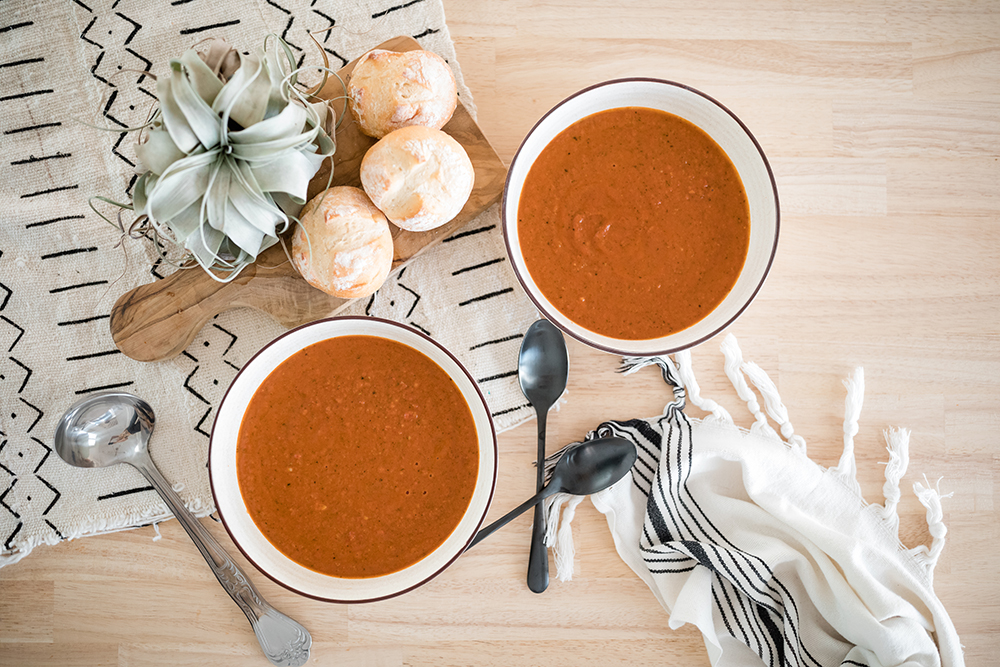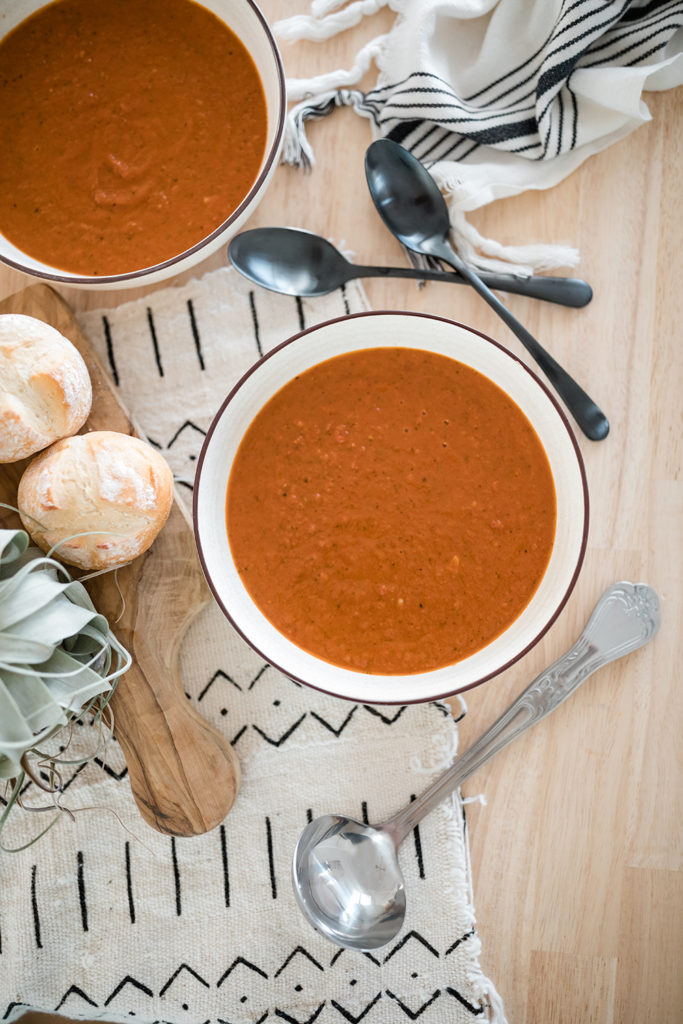 How many of you watch Shark Tank?! I don't religiously but have definitely become hooked while watching a few minutes here and there. It's such an intriguing show! Well guess what, our friends at Spoonful of Comfort were contestants! Ultimately they didn't get funded, but learned so much through the experience and gained many fans in the process!
You can read all about their adventure here and what they learned along the way. It's a very interesting read and good to see the outcome – when a business is built on love and to comfort loved ones, it can succeed! People believe in businesses like this, and there's a good reason for it!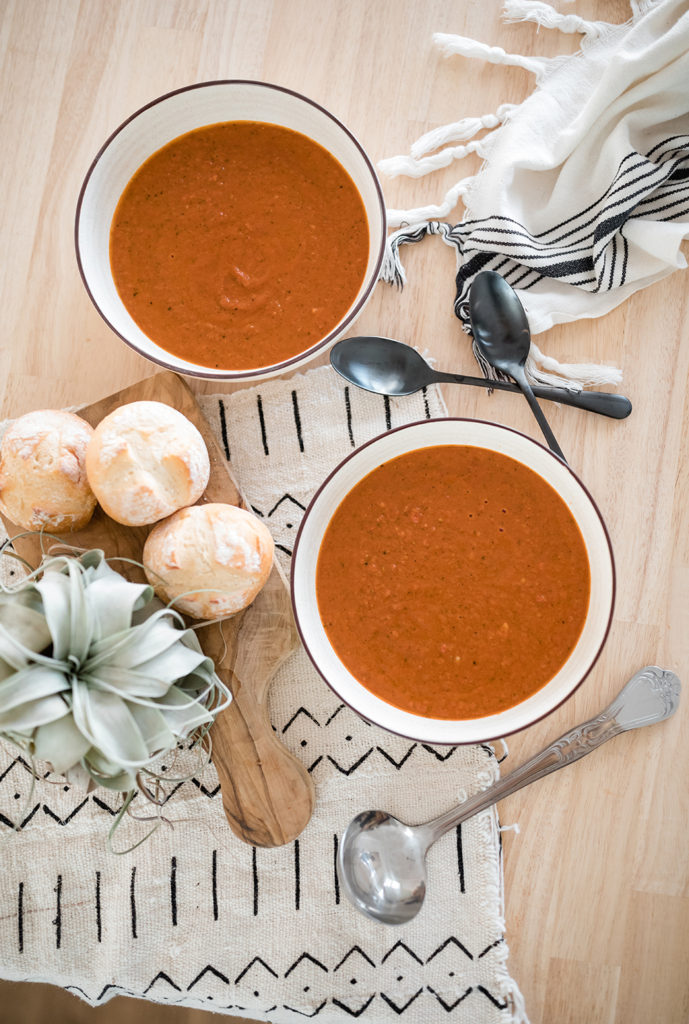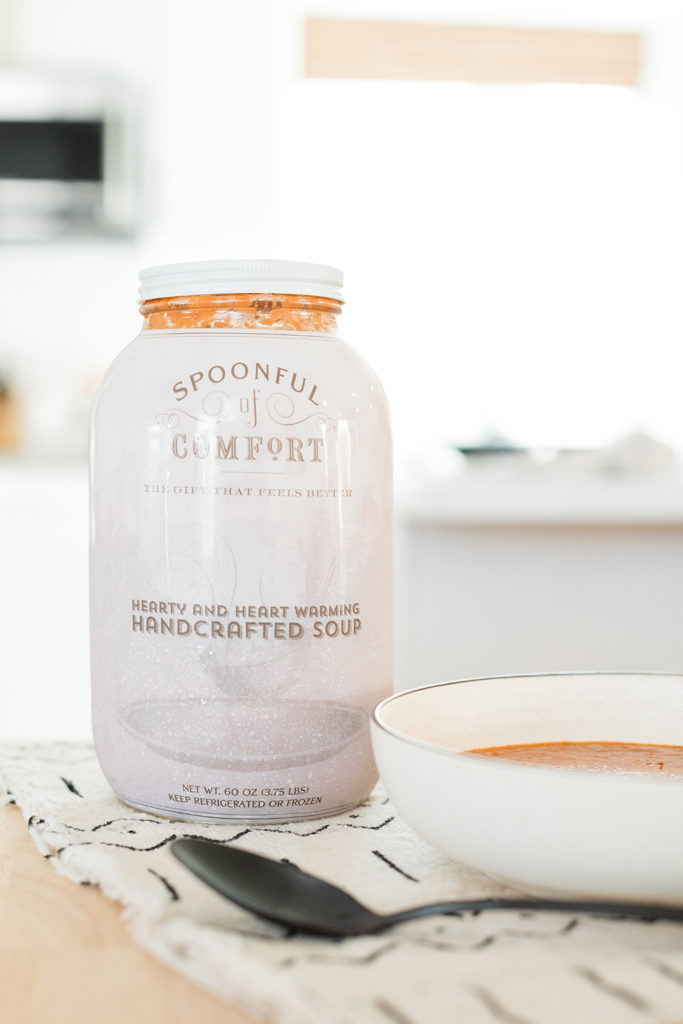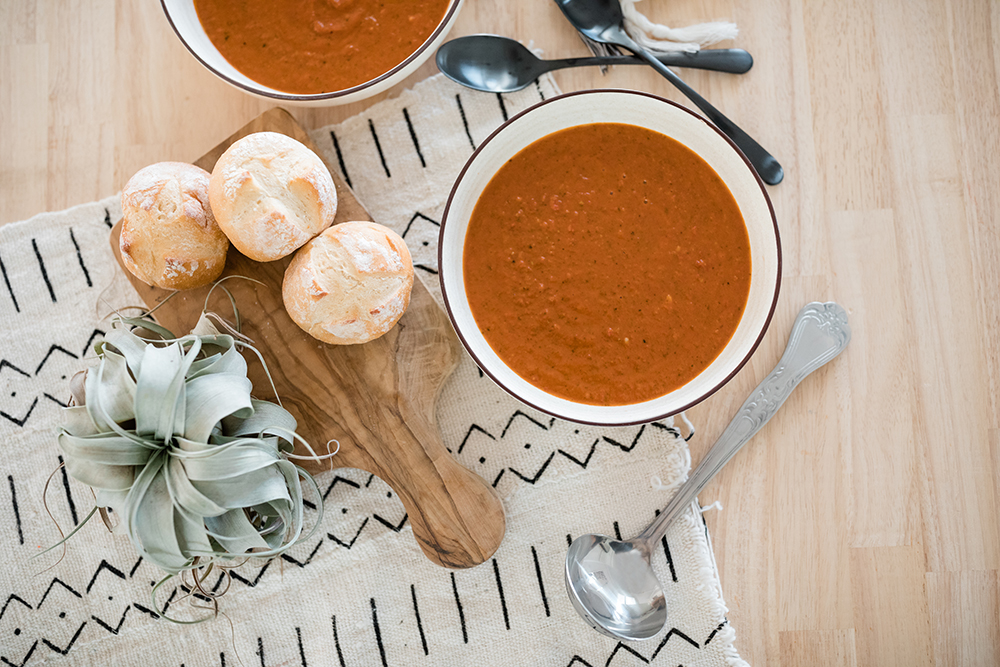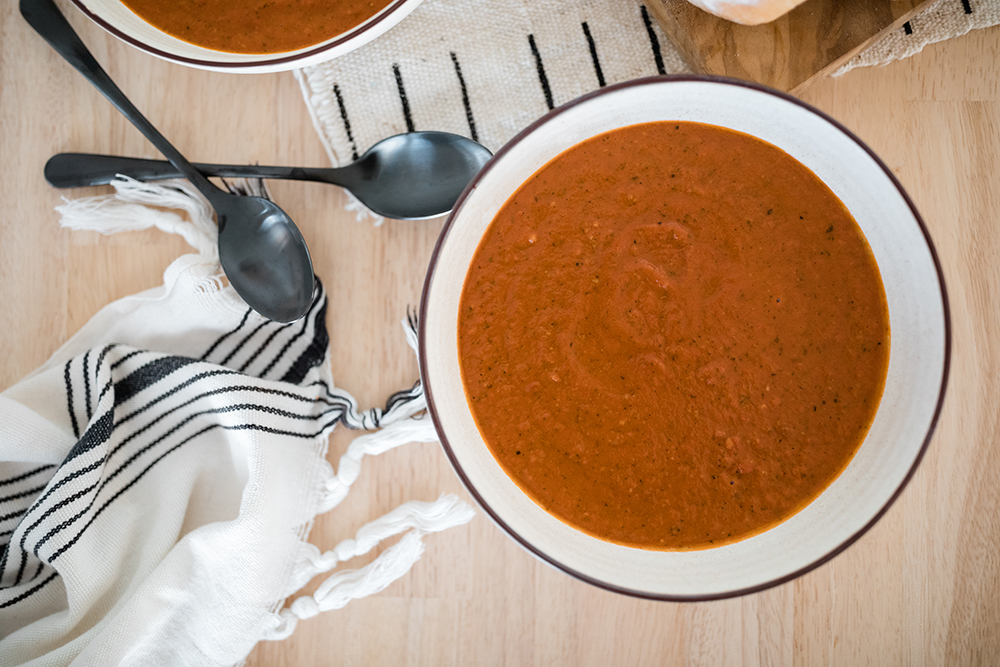 I truly can't say enough good things about their rolls… You guys, they are SO GOOD!!! Especially heated up with a little butter, omg, so yummy! And the cookies… The fact that they added cookies to this already delicious spread just kills me, I mean it doesn't get any better!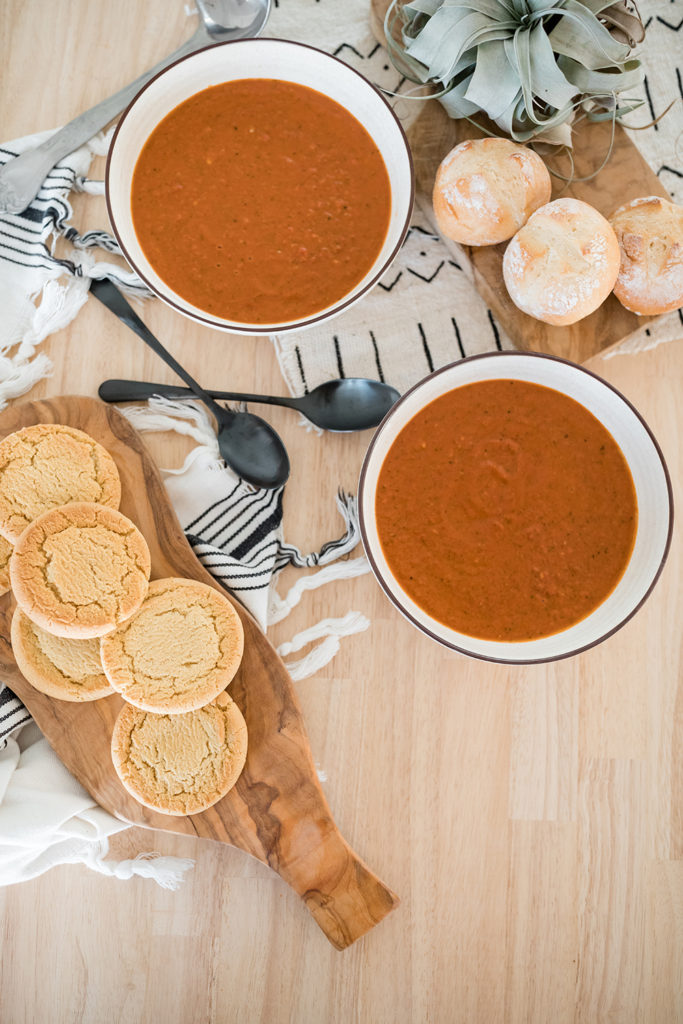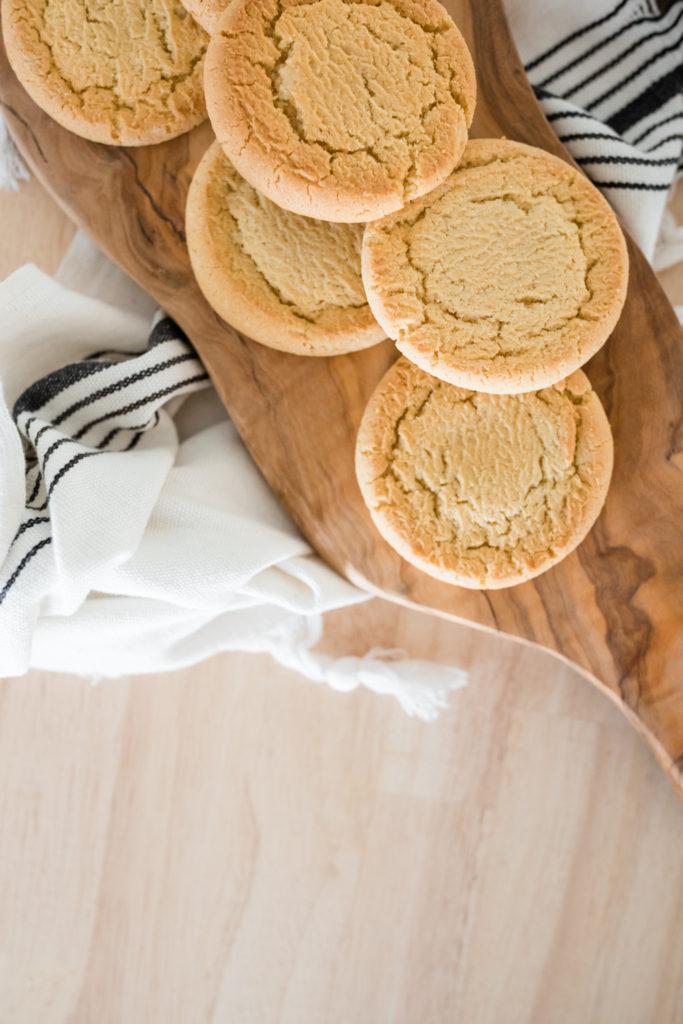 Not only can you send soup, rolls and cookies but they also have amazing accessories to sweeten the deal! Whether you are sending it to a sick kiddo who needs extra love like a coloring book or stuffed animal or an adult who has a cold and needs something soothing, they have you covered! I loved this lip balm and hand cream they have, perfect for these dry winter months!!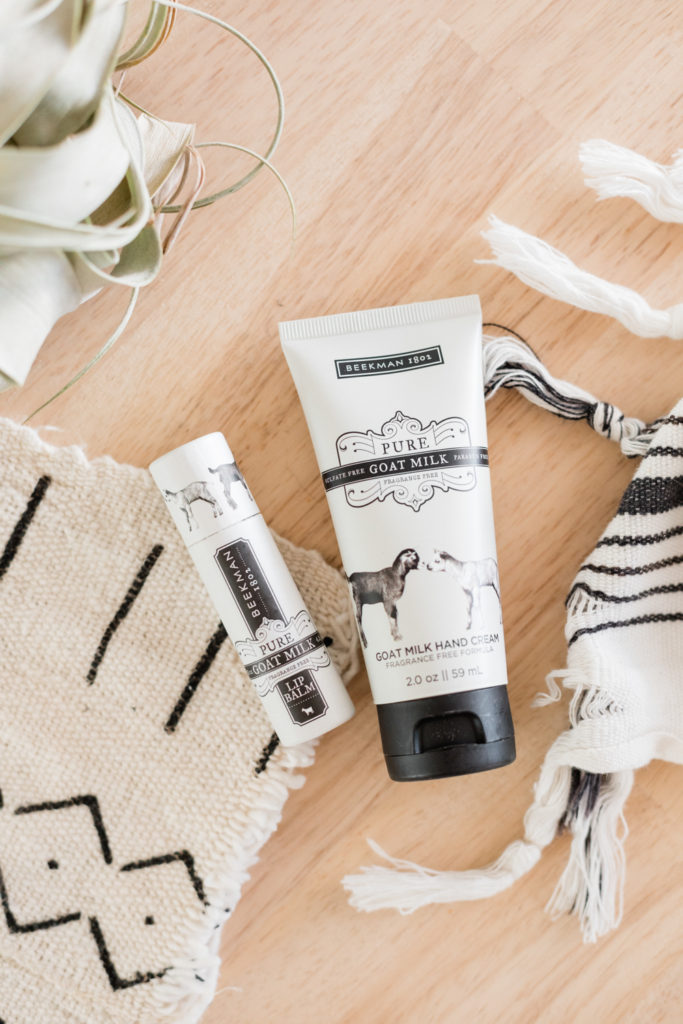 Did I mention I liked the cookies?! Hehe…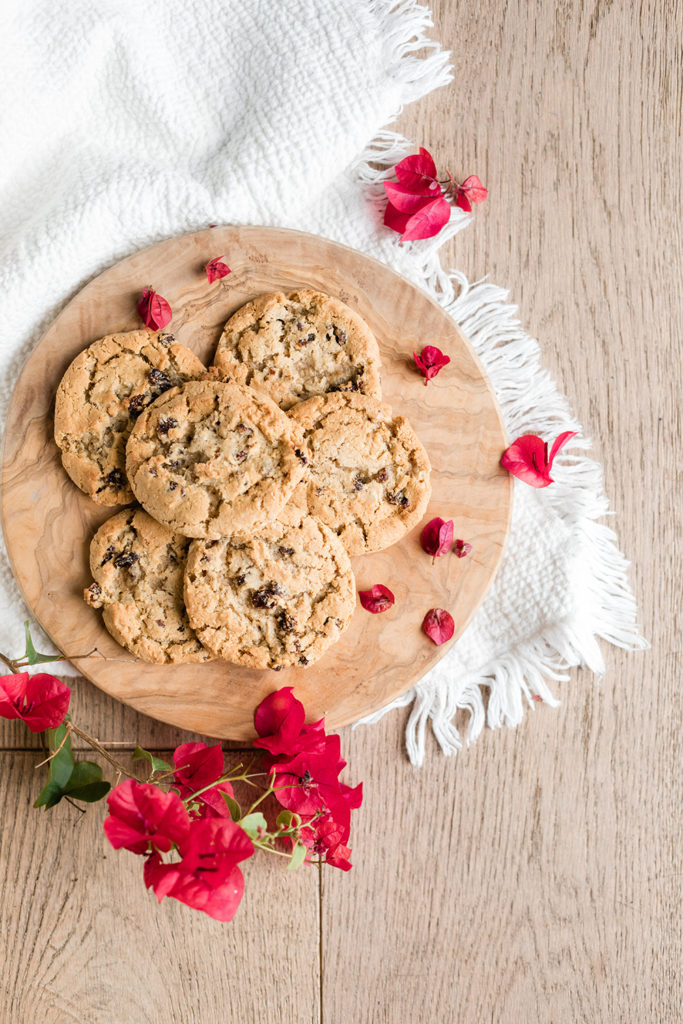 Last but not least, Chicken Noodle – my husband's favorite! How many of you are sick right now or know someone who is sick?! It's flu season and this year it's hitting hard! What better way to help out a friend or family member in need than sending them this package?! I know I'd love to receive it!
The chicken noodle is hearty and heartwarming, the perfect cure to any illness. You can also add some yummy tea and honey to a package to help soothe your loved one. What an amazingly thoughtful gift!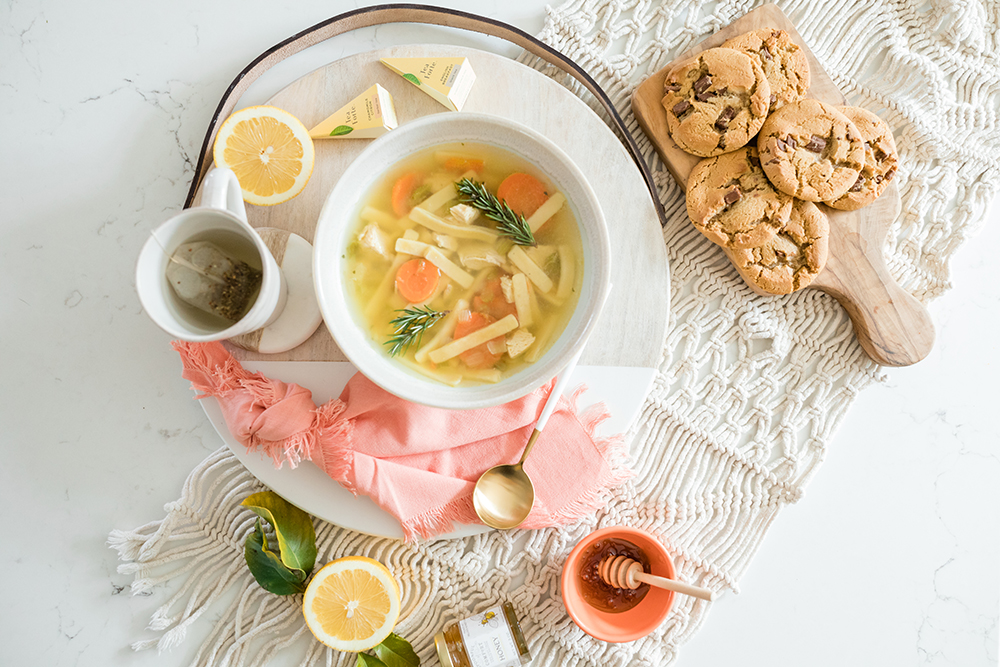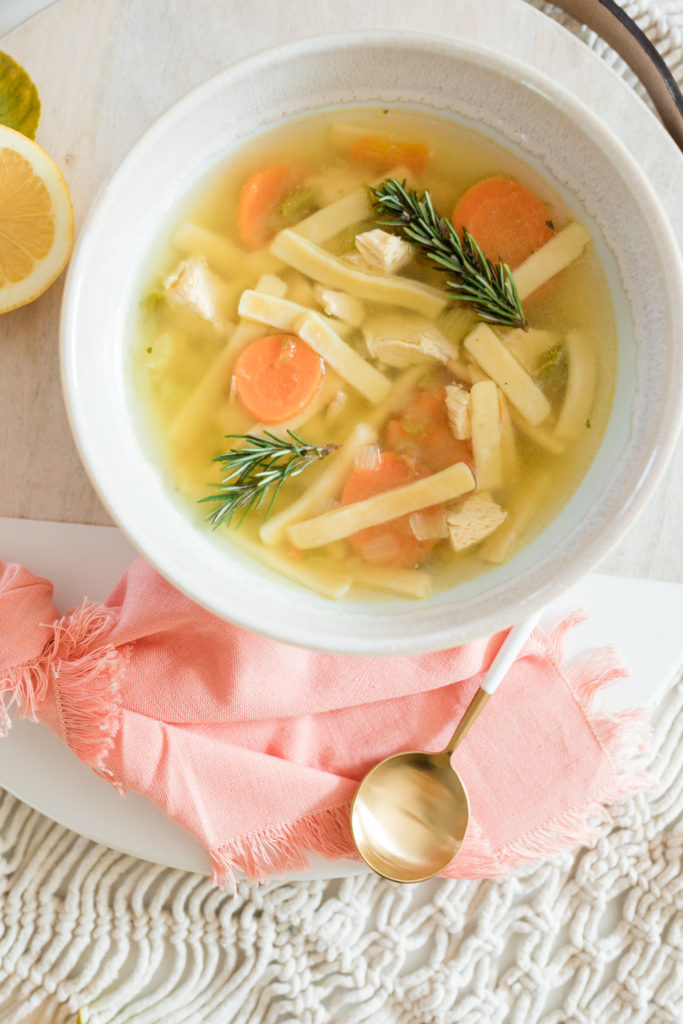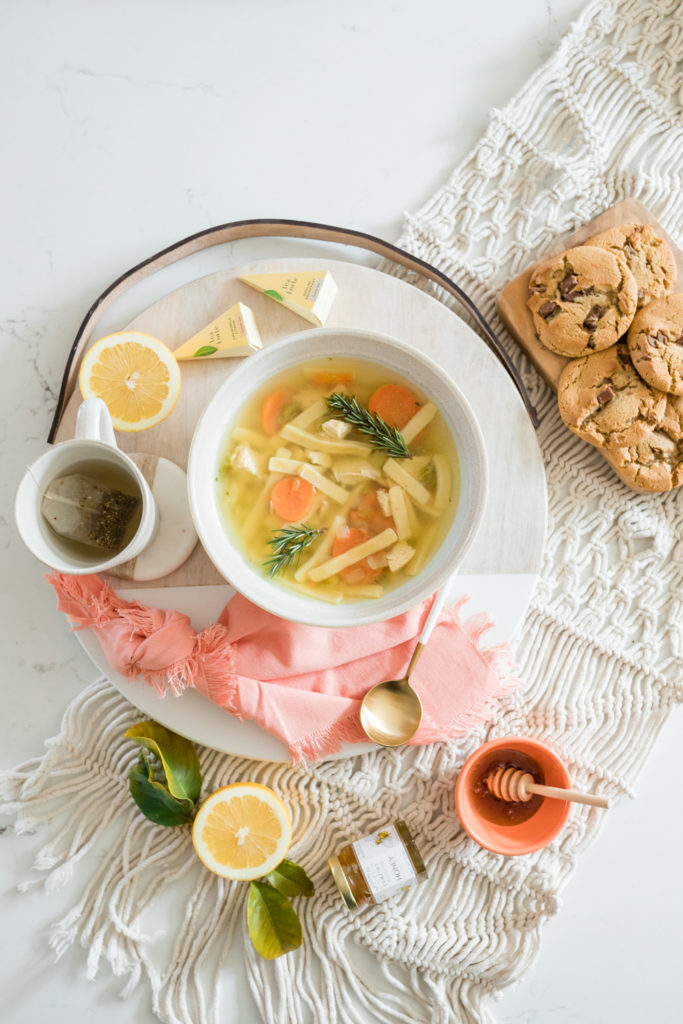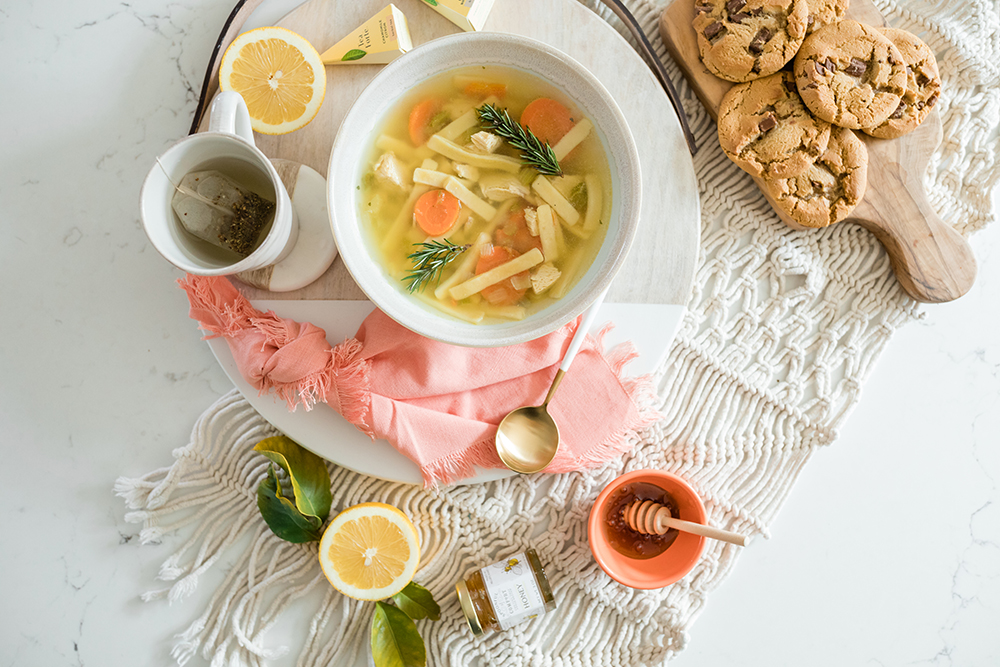 They even have this cold care kit along with encouraging socks, these said "Keep your head up". Where do the cute details end?! Well spoiler alert, they don't!!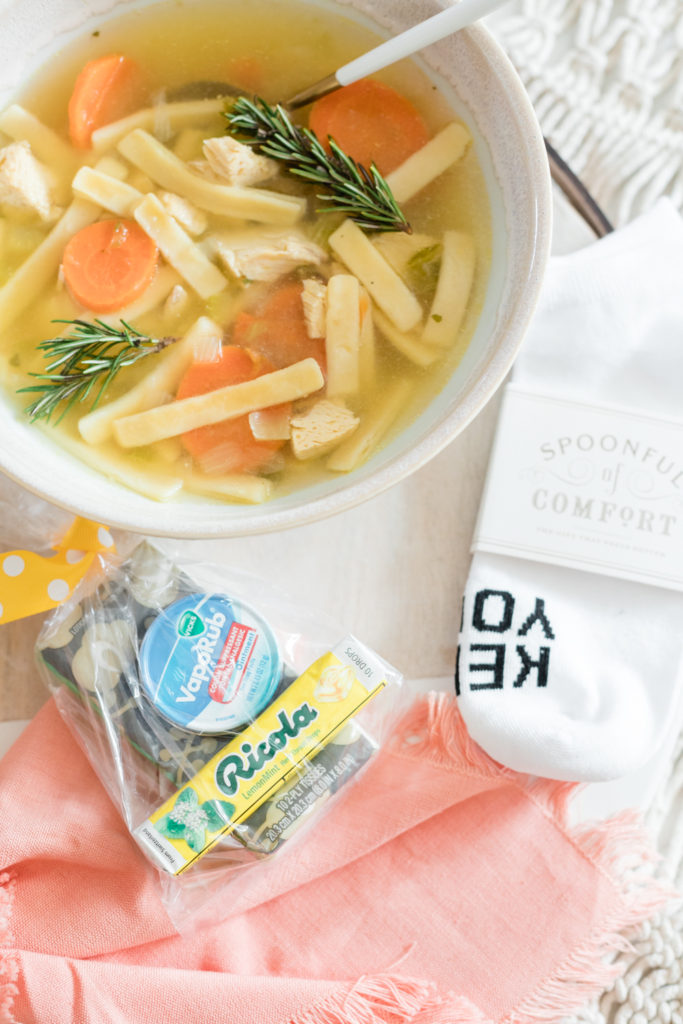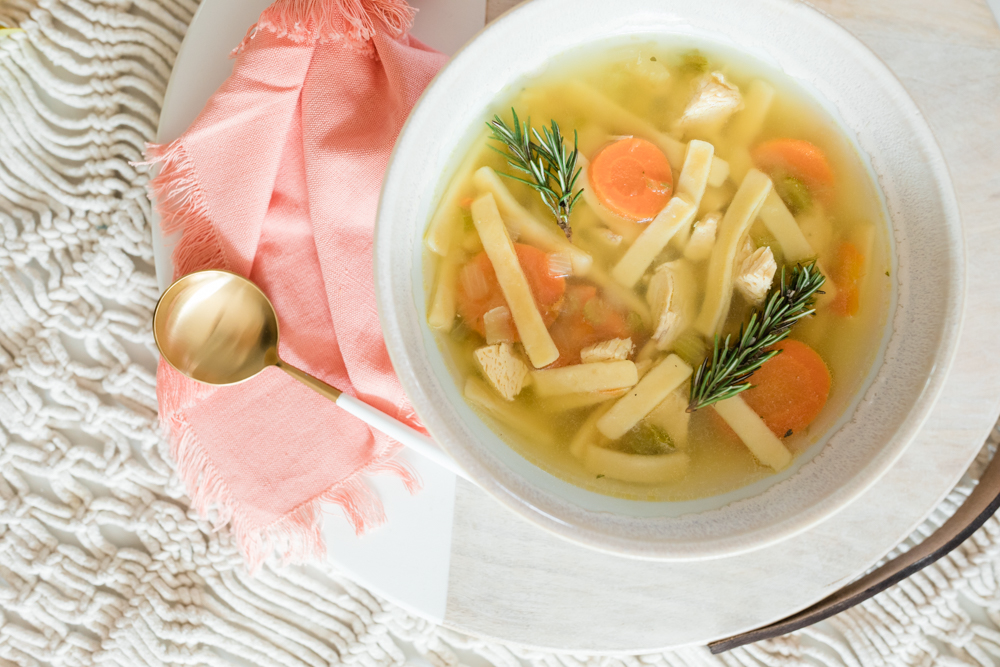 I'm truly inspired by this company – sending love and thoughtfulness will never get old! Be sure you head to our Instagram to enter the giveaway so you and a friend can try it out for yourself!!
And be sure to head to Spoonful of Comfort to see all the varieties of soups and cookies you can send to a loved one. It's the most comforting gift you can share!
xx
Jacquelyn