Today, we are doing a special spotlight on one of our favorite blanket companies. Our spotlights are a chance for us to gush about vendors that we have had the pleasure to work with and who have rad products. All of them have the biggest hearts, and they are just down right awesome people. With it being Cinco de Mayo tomorrow, we wanted you to fall in love with Chris and Jesenia. They are the power couple behind Siestas For Fiestas. You should remember their vibrant colored blankets complete with fun pom pom fringe from last year's Cinco de Mayo tablescape and our awesome giveaway that we had this week!
Meet Chris and Jesenia.
They are husband and wife team from Los Angeles who took an unexpected and serendipitous journey when they relocated to Cancun, Mexico. Upon their arrival, they were blessed to meet Pastor Arturo and his congregation at Fe, Amor y Esperanza.  He shared with them a uniquely personal and heartfelt mission; the church's ongoing Christmas project to feed families living in poverty. They were inspired by his heart for this project and began brainstorming ideas on how they could help.
Siesta For Fiesta was born.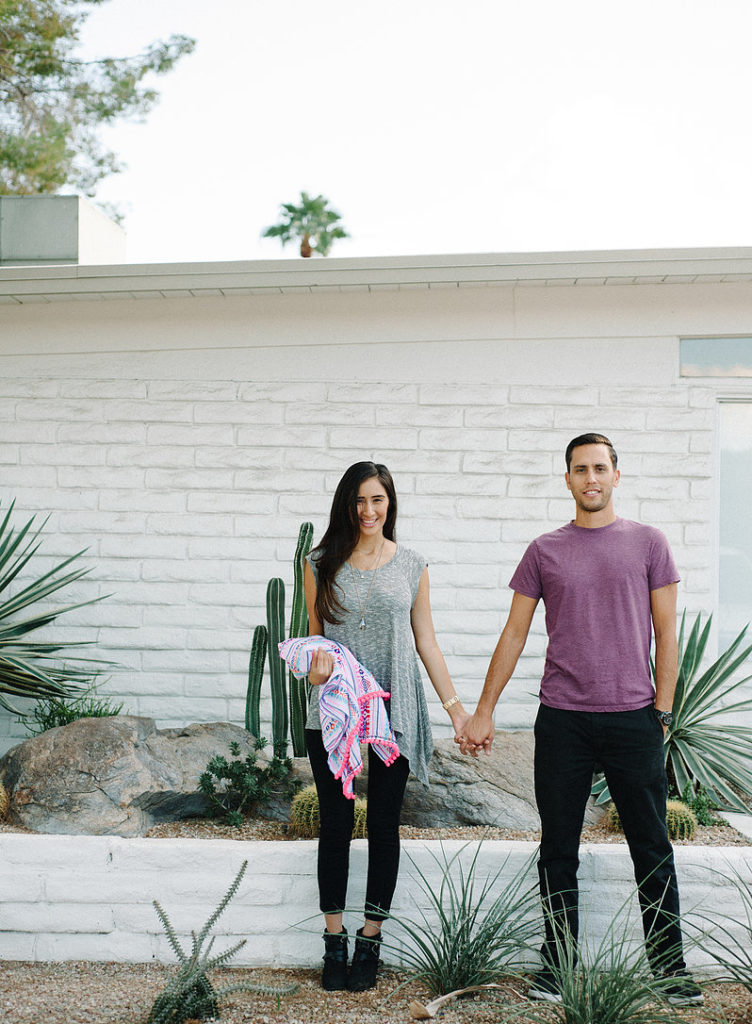 Keep scrolling for a Q&A with owner Jesenia
Photos by Yasmin Sarai and Chellise Michael Photography
How did you guys meet?
Chris and I are high school sweethearts. We were born and raised in Los Angeles but always had this desire to live in another country.
How did Siesta For Fiesta start?
In 2015, I was offered a job opportunity in Cancun, Mexico so we quit our 9-5's and headed out. While living in Cancun, we were part of a church that had a yearly mission of providing Christmas meals to families living in poverty.
We were so inspired by Pastor Arturo's heart to serve these people, and we wanted to help. During that time we were at a local market where I found this beautiful material called Cambaya. I fell in love with the prints and the bright colors and knew I wanted to make something out of it. Going to the beach every day inspired me to create beach blankets from the material. We decided for each blanket sold we would donate a meal for a family, to help our church. We bought enough to make 16 blankets and quickly sold out.
Chris and I moved back to Los Angeles and officially started Siestas For Fiestas. The past two years have been lots of work but well worth it. Neither of us sew or know anything about manufacturing, so it's been quite the learning process. We are so thankful that we can build Siestas For Fiestas together.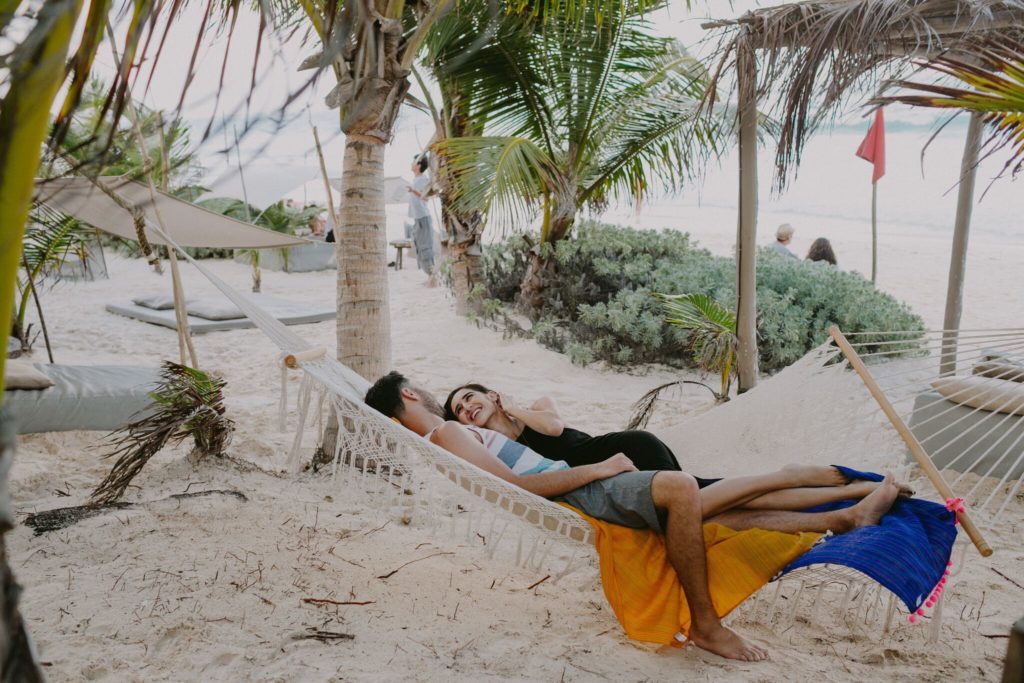 How is it working with your hubby every day?
The pros of working with your significant other are that you can easily schedule a business meeting with them since you are together all the time, being able to share successes as a family and that it brings you closer since you are constantly working towards the same goal.
The cons are when my husband doesn't see my vision, for example, he didn't believe we'd sell any of the 16 blankets we originally bought. Not because he doesn't want to support me but because he's not our market so he didn't understand that people would buy them. I have some pretty crazy ideas for products and he never understands. As much as it is a pro, having meetings anytime can be a con too. Sometimes we are trying to fall asleep and we are still going over work. We've been working on separating work time and family time, especially as we bring a little one into our family this fall.
Growing this little business together has been such a great experience for us. The most rewarding part is being a part of the Christmas meals. This past December we took part in making the food, packaging it and delivering it to the families on Christmas Eve.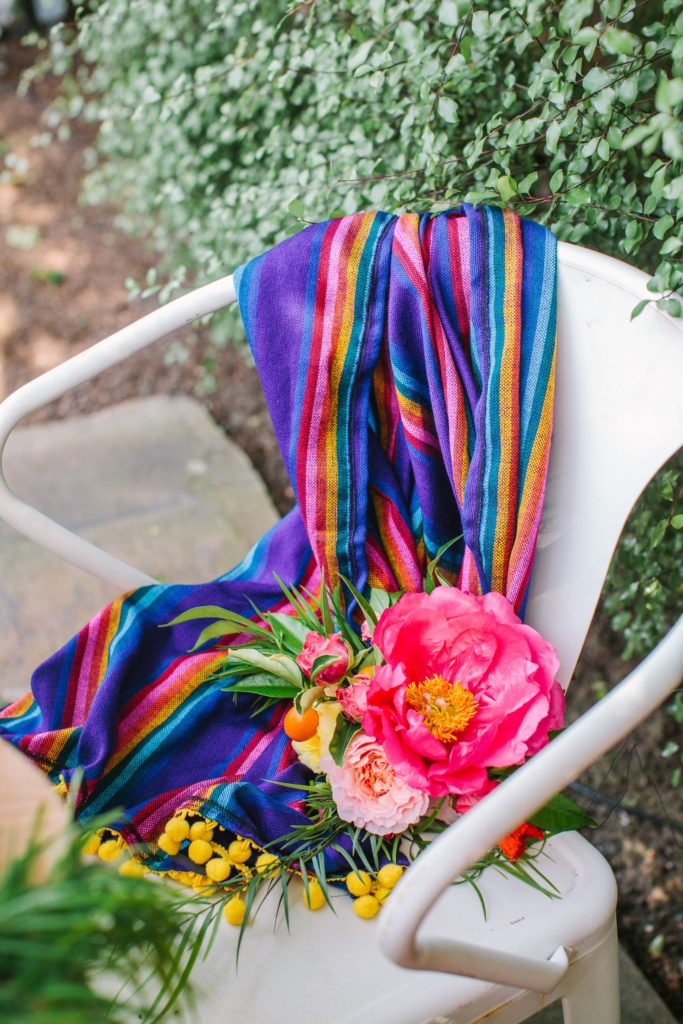 Please tell us all about this wonderful cause…
Siestas For Fiestas was born out of a desire to support our church in Cancun as they provide Christmas meals for families living in poverty. We work closely with Pastor Arturo from Fe, Amor y Esperanza to make this possible. With your help, Siestas For Fiestas was able to be a part of feeding 1,000 families in 2016. We are so thankful for your support of this ministry. For every blanket that's purchased, a Christmas meal is provided to a family living in poverty.
Pastor Arturo arranges the deliveries months before with a local church located in the selected towns. In 2016, 10 towns received meals. Each church receives 100 tickets to distribute to the community. It's not required that the families attend the church. On Christmas Eve each container is packed with food by volunteers from the church and loaded onto the trucks. The trucks then make their way to feed the awaiting families.
Each blanket purchased provides a family with a Christmas dinner. The dinners were designed to be packaged in a way that families could easily pick it up at the local church and take it back home to enjoy as a family on Christmas Eve. The meal includes a rotisserie chicken, 2 pounds of soup, 2 pounds of salad, a 2-liter soda, 4 dinner rolls, and paper goods (Utensils, plates, napkins). All is packed inside a reusable container with a sticker that, when translated says, "Jesus goes with me".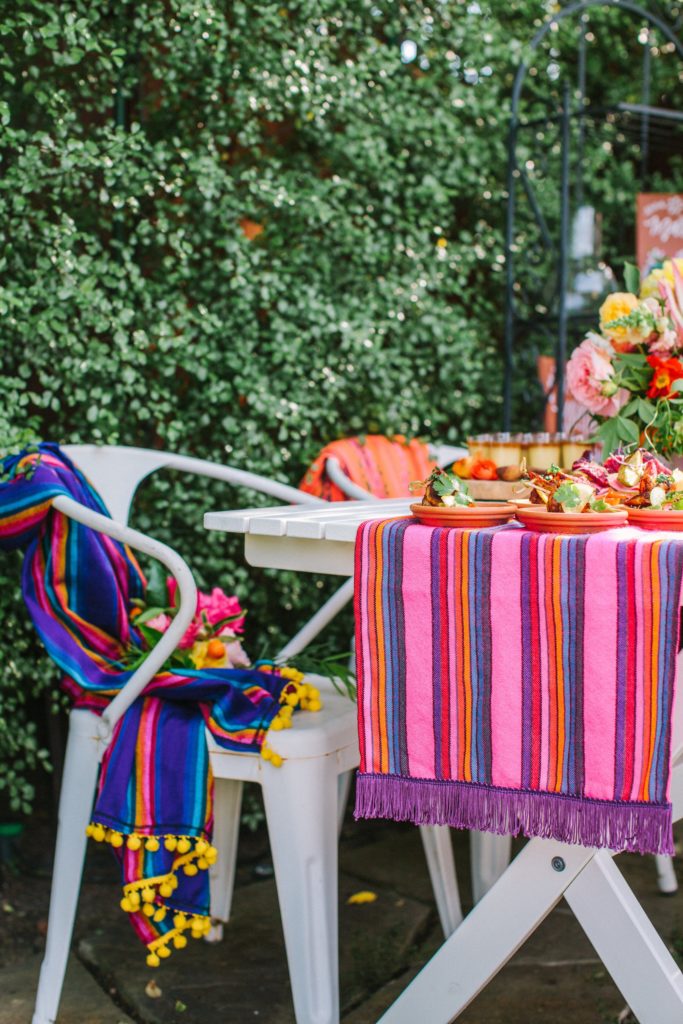 Who receives the meals?
Families living in poverty in Cancun, Mexico. Most live in homes that don't have electricity or access to water making it hard for them to have a hot, homemade meal. Christmas is usually spent like any other day.
Could you tell us a little about the process behind the Christmas meal?
Buckets are cleaned – A few weeks before the volunteers start prepping by cleaning out the buckets, so they are ready to go the day of. Our day starts at 6 am when the volunteers arrive. Pasta and vegetables are cooked by the volunteers, and buckets are filled with the fresh pasta, vegetables, rotisserie chicken, bread, and utensils. The buckets are loaded onto the trucks and on their way to the families. The trucks arrive at the towns and families are lined up and ready for food. Our amazing volunteers give hugs and pass out the buckets, and the families take the warm meals home to their families to enjoy together.
You can check out some of the videos here.
That is truly a Christmas miracle Jesenia!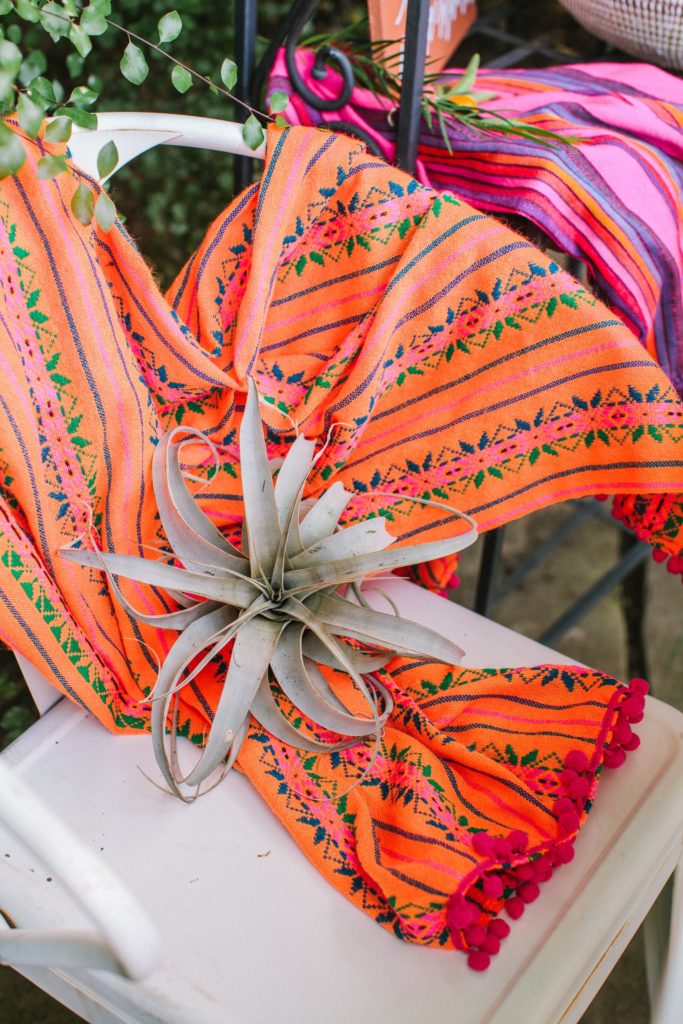 What is Cambaya?
Our blankets are made from Cambaya, a traditional fabric made in Mexico. It's crafted acrylic material with woven designs. We source the material in Mexico and the poms are added on in California.
 We can't get enough of these two generous souls!
The world needs more Chris' and Jesenia's. We are so thankful that we have had the pleasure of working with these two, and inspired and delighted to be a part of helping them spread the word on this wonderful mission to help families in need.
Do yourself a favor and get one of these fun blankets! They will not only brighten up your life but lives in need as well. Along with their full sized blankets, they also they have apparel. When you purchase any apparel item, portions of each sale will go towards providing a child in Cancun, Mexico an education. I don't know about you, but I have my eye on the Afternoon Siestas Woman's Tank. Along with the full-sized blankets and apparel, they also make the CUTEST mini blankets for babies! See them here.
Thank you Jesenia for sharing your journey with us, and creating such an incredible mission.
Now, everyone go order a blanket and be a part of this journey!
xx
Abby