Last week you heard all about the exciting news that the Carriger clan had to share and today I'm sharing some more!!!  My husband Nate and I have been enjoying life with our little Critter, aka Court James, I can't believe he will be a big 2 year old in just one month!!  He is all boy, a ball of energy going non stop all day long and chatting it up learning new words every day.  We are so in love with this little guy and wanted to add another to our little family, so last Fall we decided to try… And lucky for us, it only took once!  Haha, it happened a lot quicker than we had planned but we were thrilled to say the least!  I wouldn't mind having a big family with lots of kids, my husband says he's happy with two… We'll see what happens next… In the meantime, let's hear more about this little bundle!
Court's "Everybody Loves a Big Brother" t-shirt is from Hatched Baby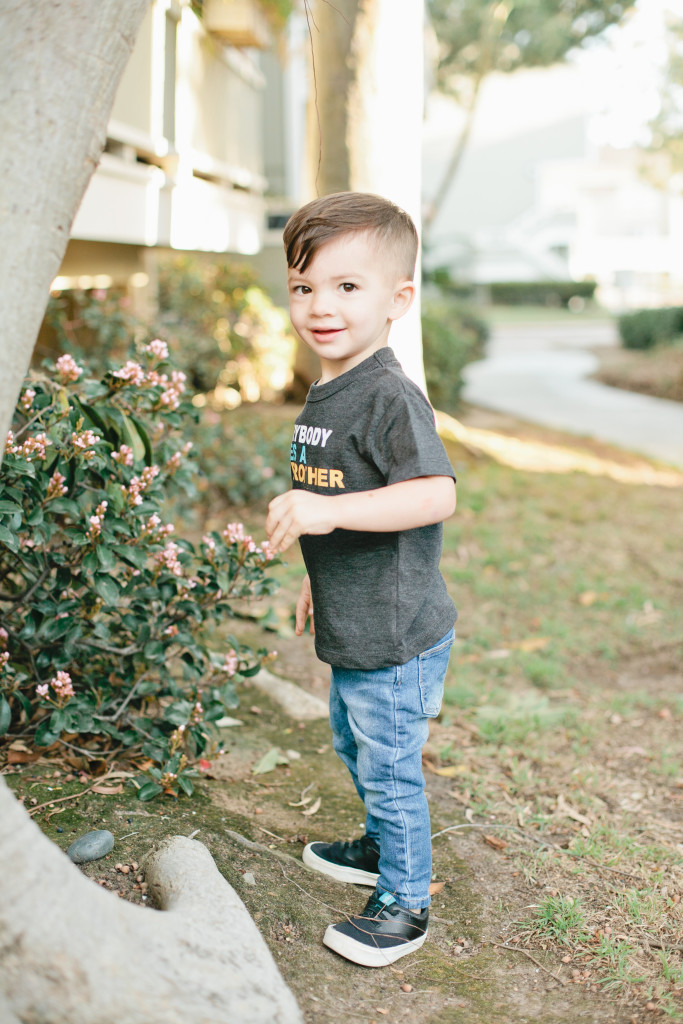 When I was pregnant with Court we had a really fun gender reveal party with just close family and friends.  It was intimate and so exciting!  I had never been to one before and everyone loved the anticipation of it all, when my husband and I cut the cake I was completely shocked!  I was sure I was having a girl, and at the time a little scared to be honest!  I had grown up with just my sister and I, so I had no idea how to handle a boy, but of course, I love it!!  Court is so in love with his Mama and obviously, I feel the exact same way.
This new baby didn't exactly give me the opportunity to have a gender reveal… Unlike Court who was shy to show his "goods", this little booger was ready to show everything off!  I had big plans to make it all a surprise and have the ultra sound technician write the sex down, but when she asked me "Did you want to know the sex?" I said to her "Well… I think I already know by the looks of it"  and she replied "Yup, pretty obvious!"  There HE was, another boy!!!
I'm not going to lie, I was sort of hoping for a girl this go around, but I am really excited for the idea of Court to have a brother, and my husband is extremely excited for all the surfing and golf the three of them will be doing together!!  I loved having a sister growing up and I'm thrilled for Court to experience the same type of relationship with his little brother.  Plus, I've been told I am "totally a mom of boys" so I guess it works!!
Here are some fun photos we took with "Auntie Megan" showing Court that he was having a baby brother… I don't think he fully understands the concept quite yet, but he really loves balloons!  Btw, don't you love how you get SO much bigger with the second baby so much quicker?!!? It's just… Awesome ;)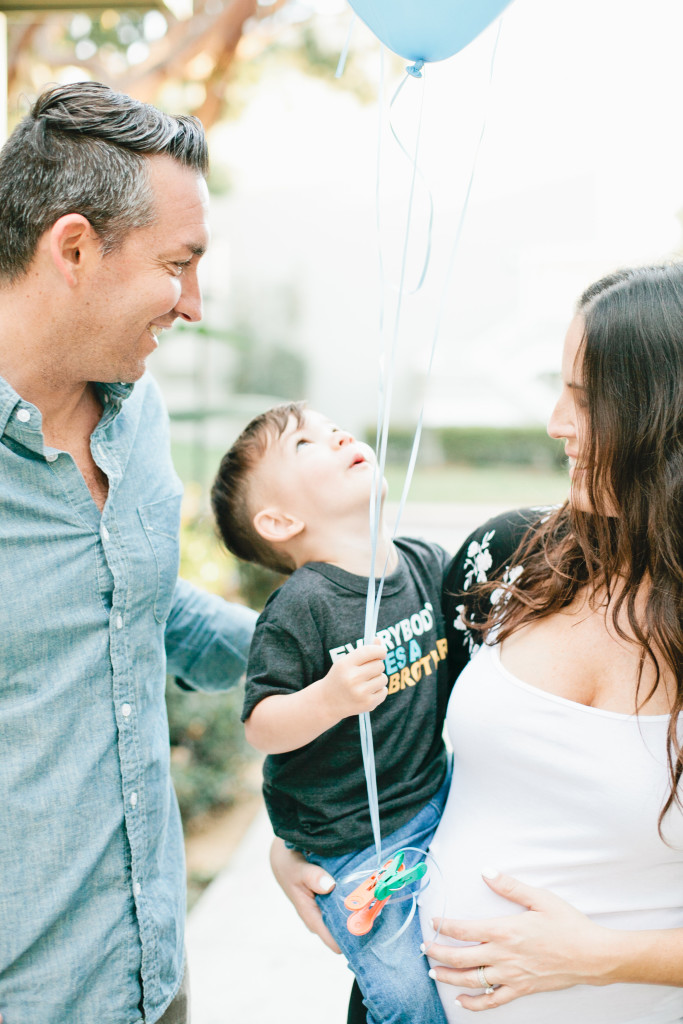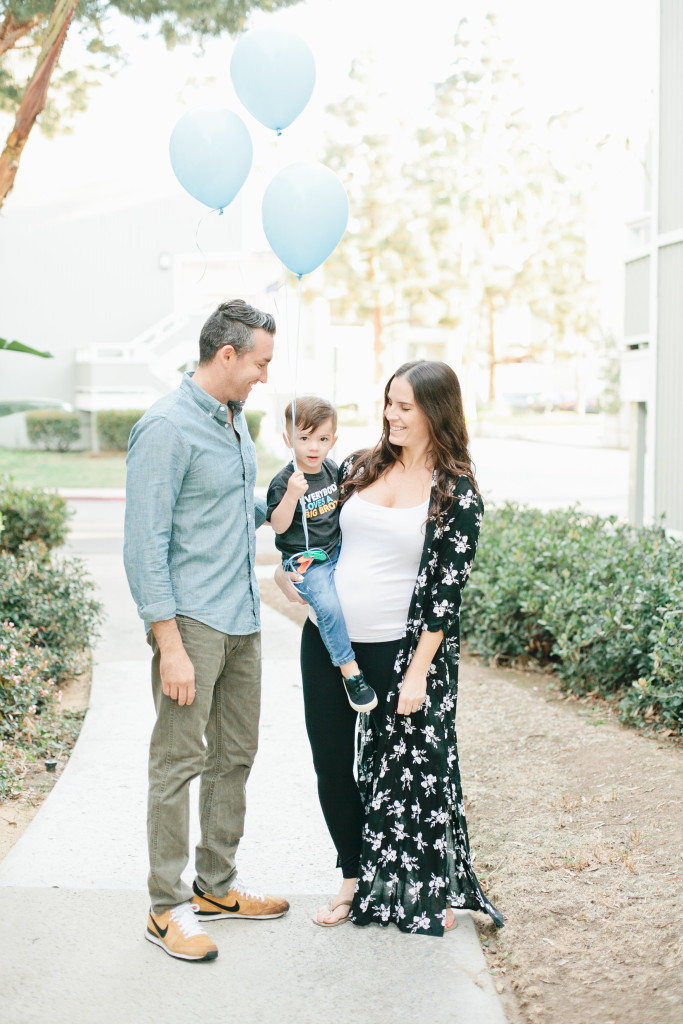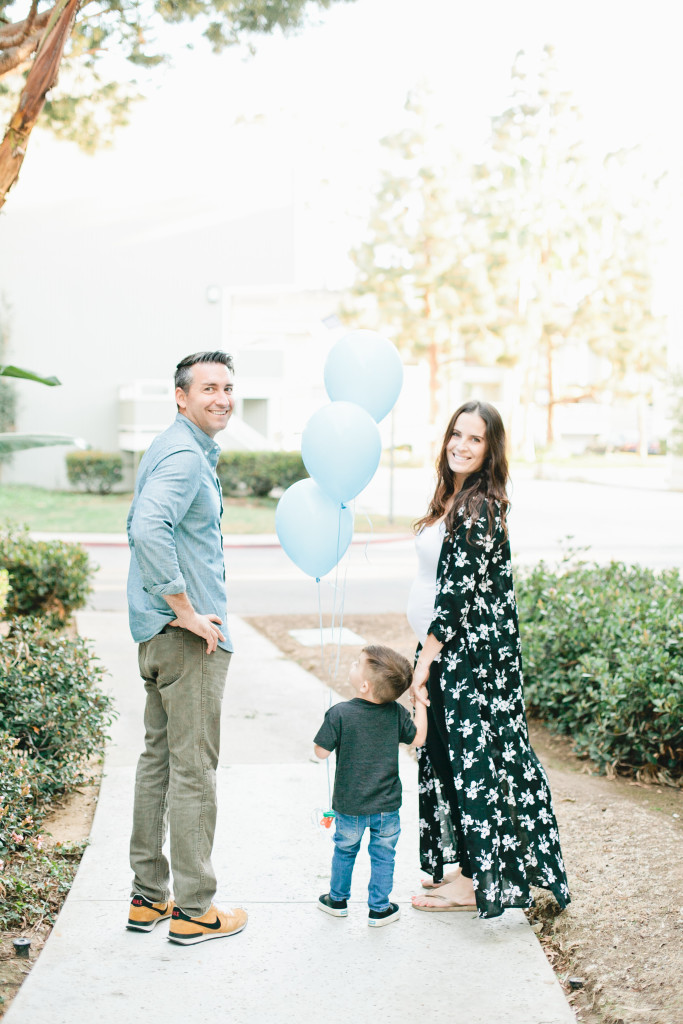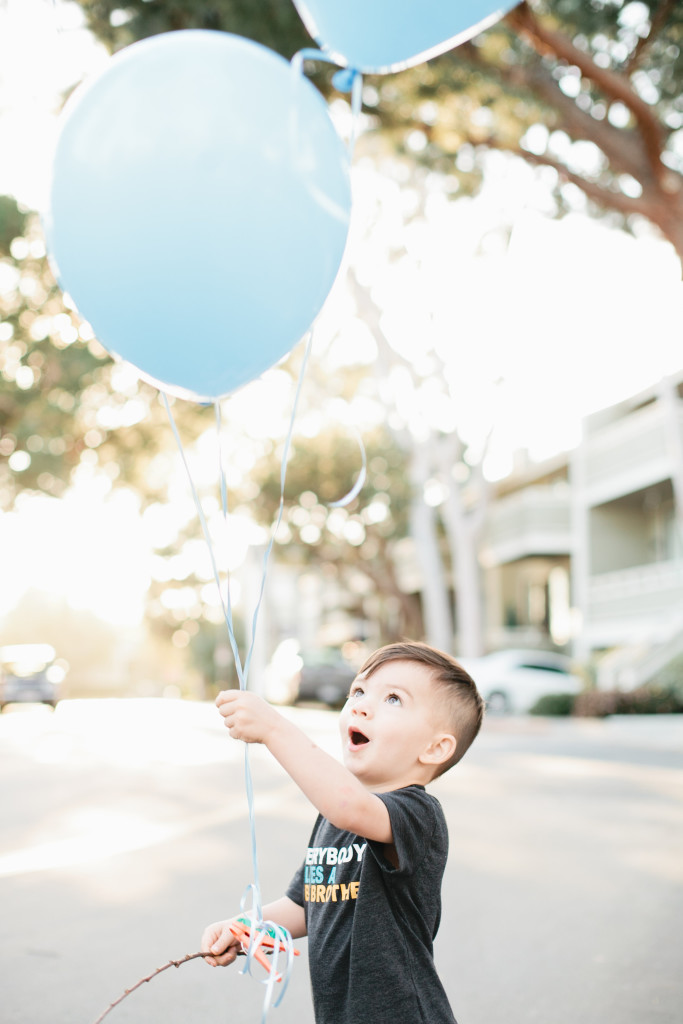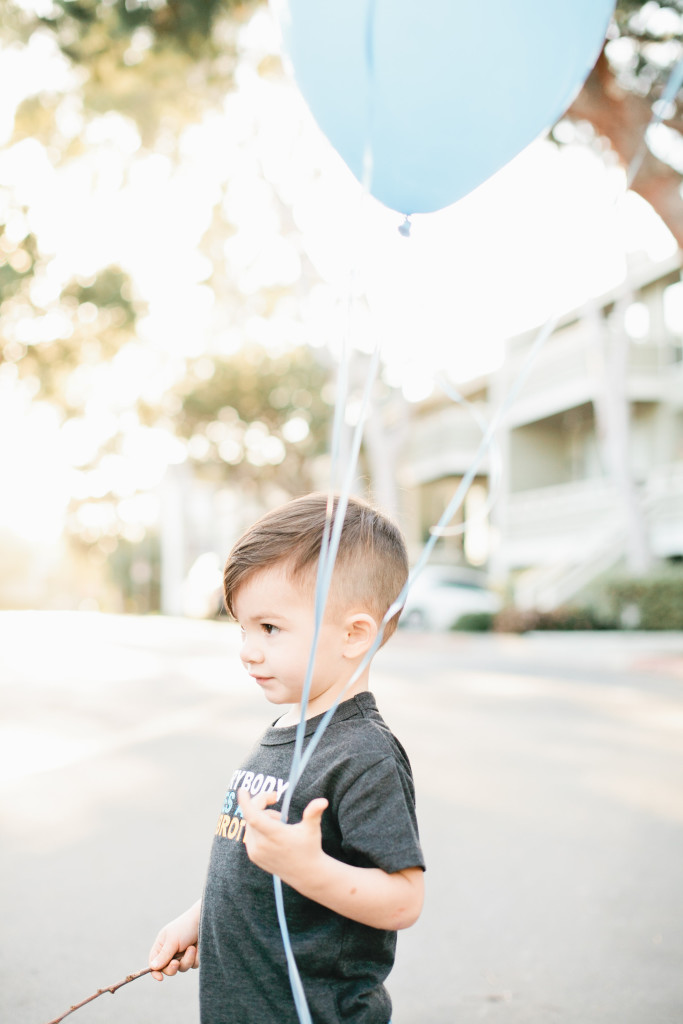 Can't wait for 2 new Beijinhos to make their debut this year!!  Pretty exciting to be pregnant and due just 10 days apart from your Bestie!!  Lots more baby boy posts to come!!
xx
Jacquelyn