Each year we wait in anticipation to see what the notorious Pantone Color of the Year will be… This year they surprised everyone and went with TWO amazing colors!!  Rose Quartz and Serenity…  We are loving these pretty soft colors so much and can't wait to mix them in with our events, we think they are a perfect combo for a Spring wedding, or even a lovely ladylike bridal shower!!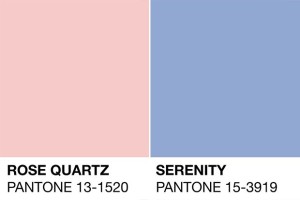 There are so many ways to utilize these pretty pastels and we are sharing one of our favorites… with makeup!  Last year we teamed up with our friend and makeup artist Kierra Scheffer to share our favorite ways to incorporate their color of the year (marsala) into our makeup, and this year we are doing the same.  Check out all of the loveliness that Miss Kierra did to create these looks that you can easily create yourself!
All photos by Anthony Grippa
Let's start with Rose Quartz…
Creating a soft and pretty palate is so sweet and delicate, we just love the way this turned out!
What Kierra used:
Laura Mercier Shimmer Bloc – Pink Mosaic
MAC Lip Color – Girl About Town
Laura Mercier Palette – Morning Dew, Espresso Bean, African Violet and Noir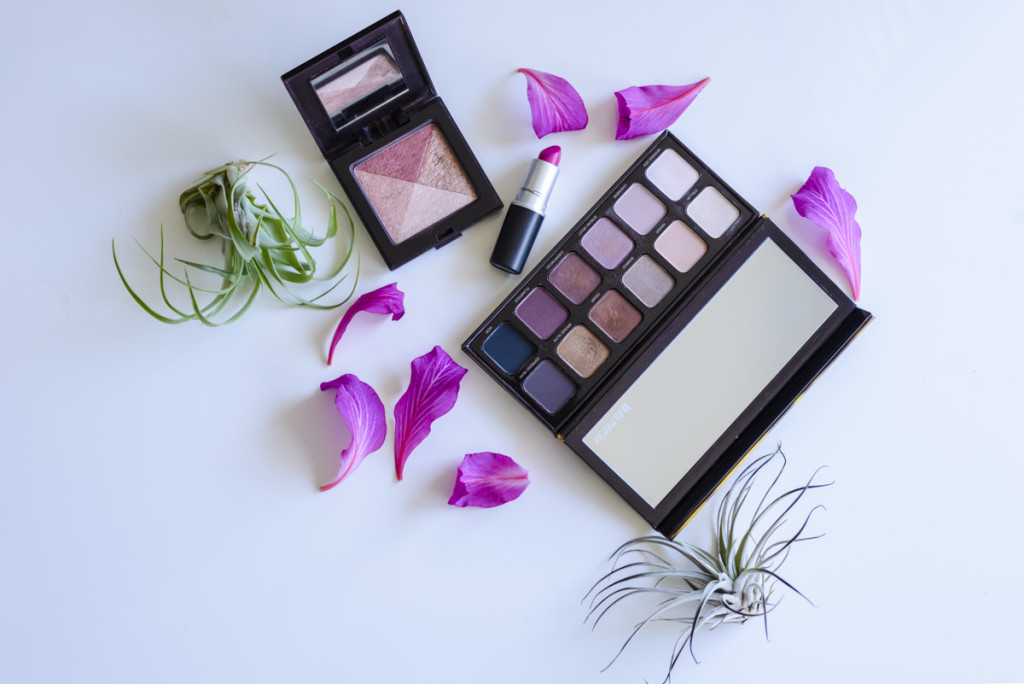 Kierra first used the Pink Mosaic Shimmer Bloc for a wash of a shimmery rose quartz color on the cheeks and eyes.  She then used this amazing Laura Mercier Palette (that is now on our list of must have makeup items), she specifically used the Morning Dew as the base color on the eyes, Espresso Bean for the brow color, the African Violet in the crease of the eyes and the Noir as the eyeliner.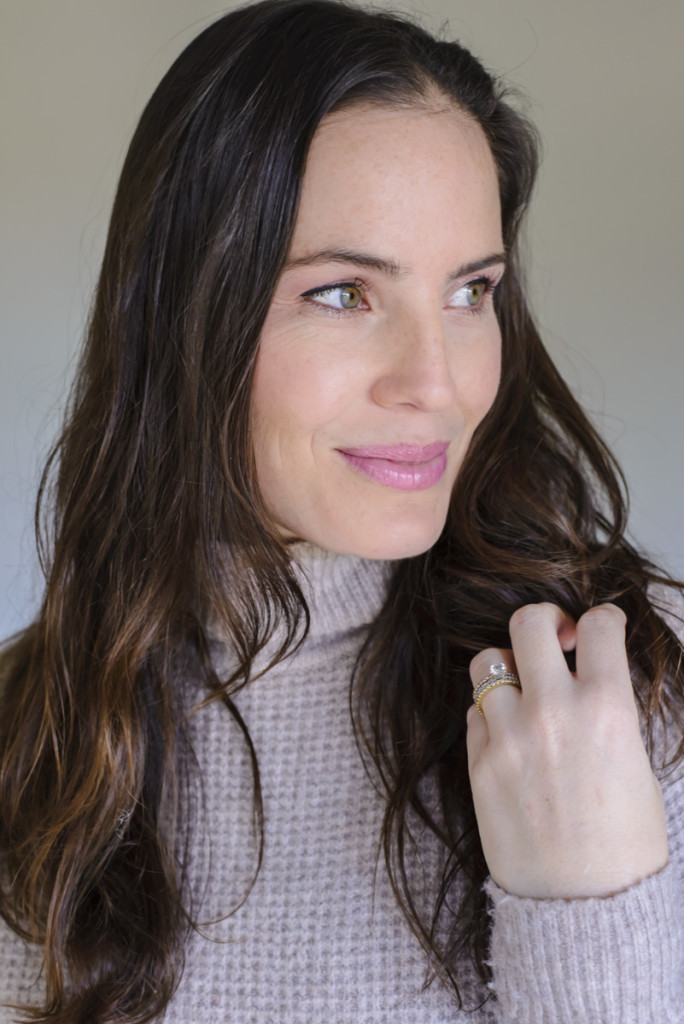 Lastly she used the Mac Lip Color in Girl About Town for the lips, which adds a nice POP, don't you think?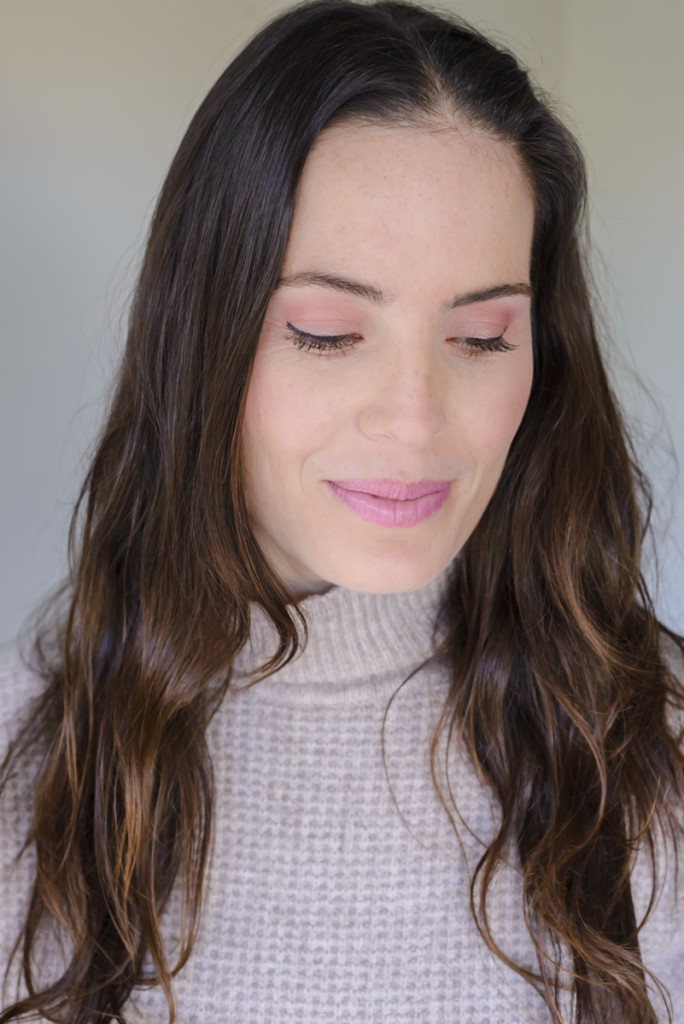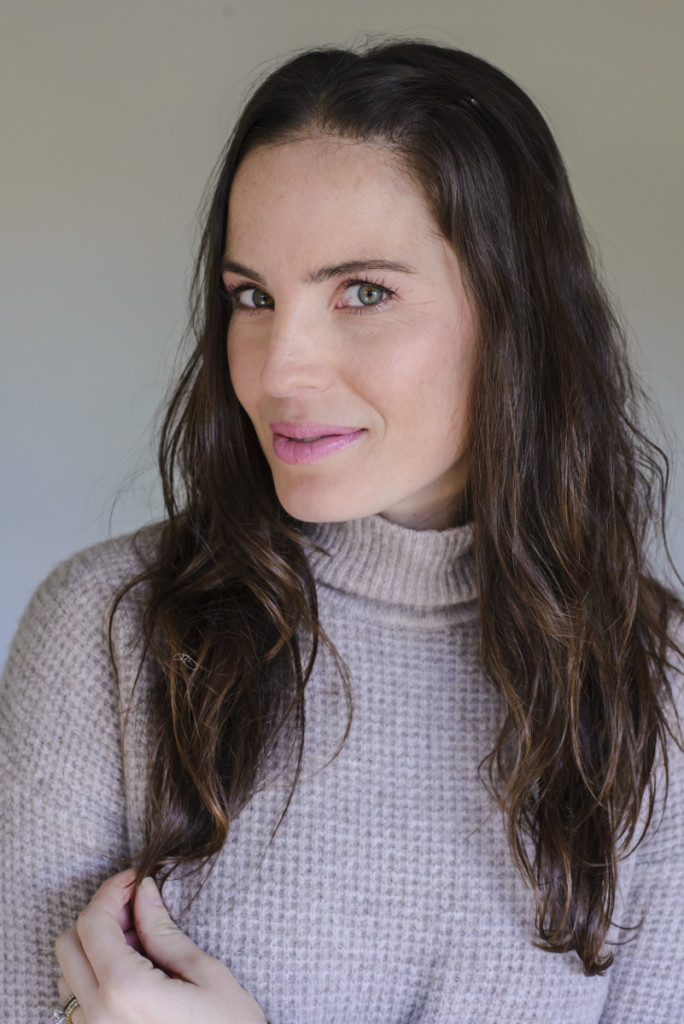 Next, Serenity… For this we had to go with a little fun and a little glam!
Here's what Kierra used:
Mac Lip Color – Hug Me
Laura Mercier Palette – Morning Dew, Espresso Bean, Bronze Glow
Laura Mercier Baked Eye Color – Lagoon
Ardell False Lashes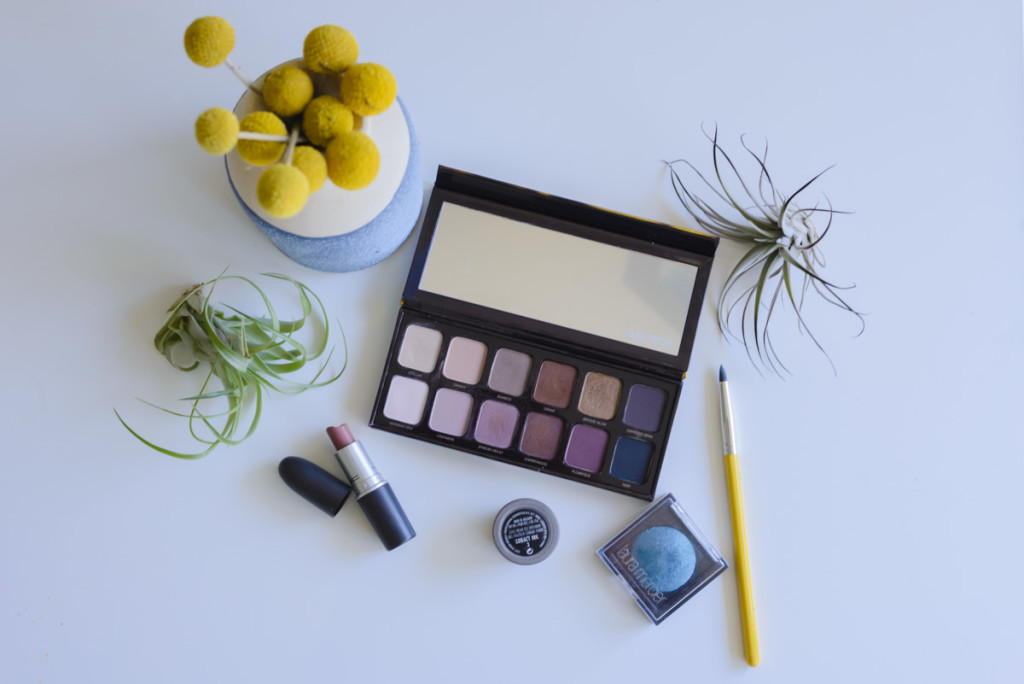 Kierra used the Laura Mercier Palette again with Morning Dew as the base color and Espresso Bean as the brow color.  She next used the Bronze Glow on the eyelids and the Baked Eye Color in Lagoon as the "serenity" eye liner smudged into the lash line on top and bottom.  The bronze and blue complement one another without overpowering the look, just a hint of glam color!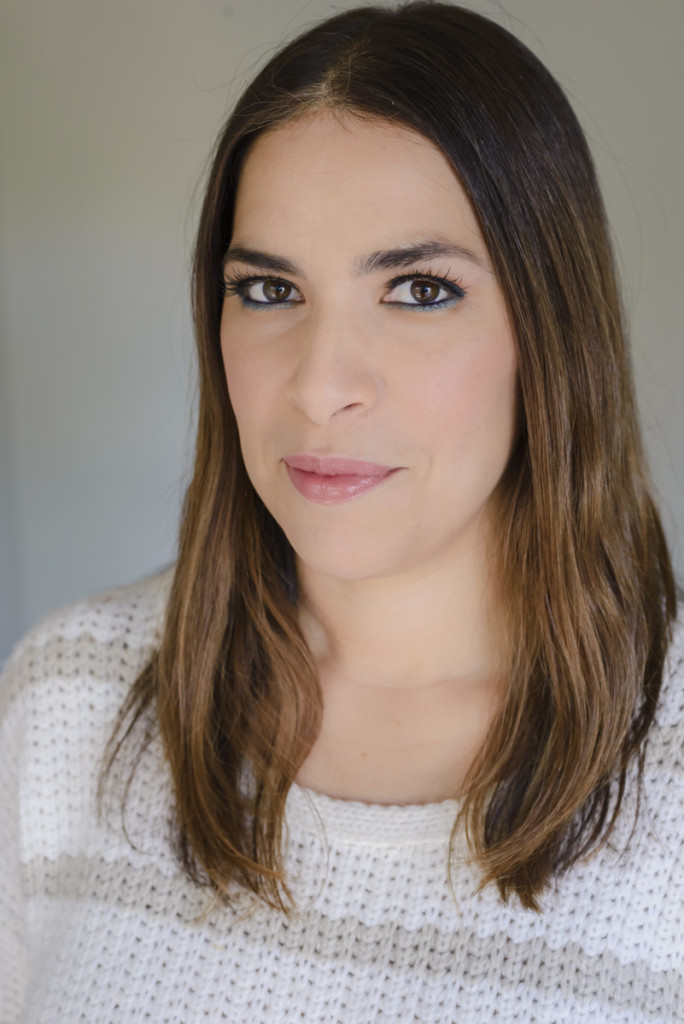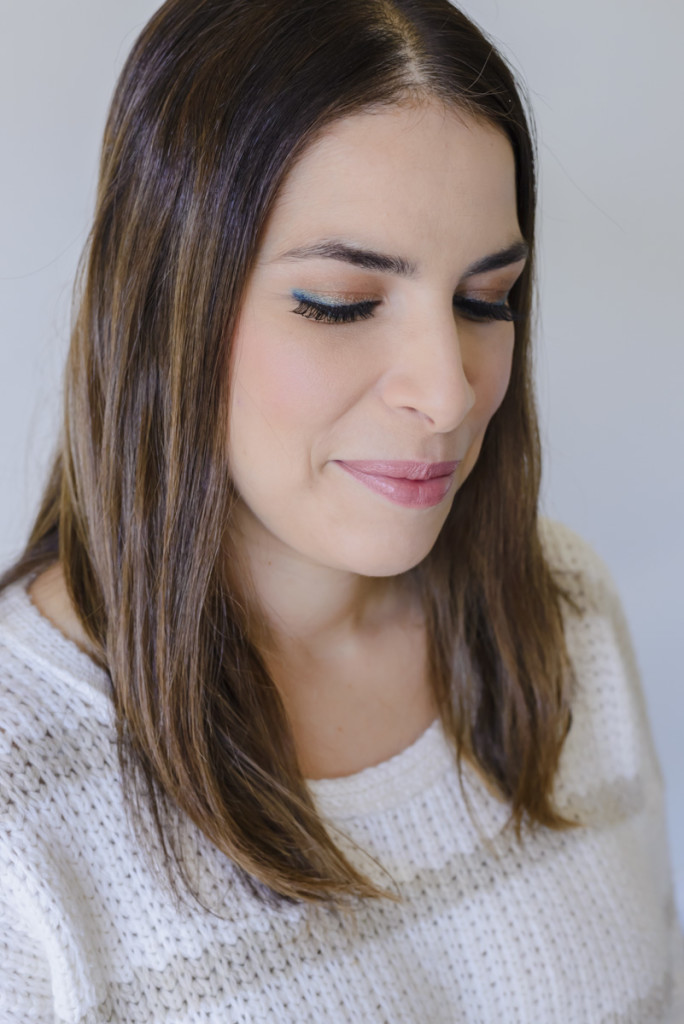 She finished it off with the nude lip color from MAC in Hug Me and her favorite Ardell false eyelashes!  Doesn't Leah look oh so sexy!?  Meow…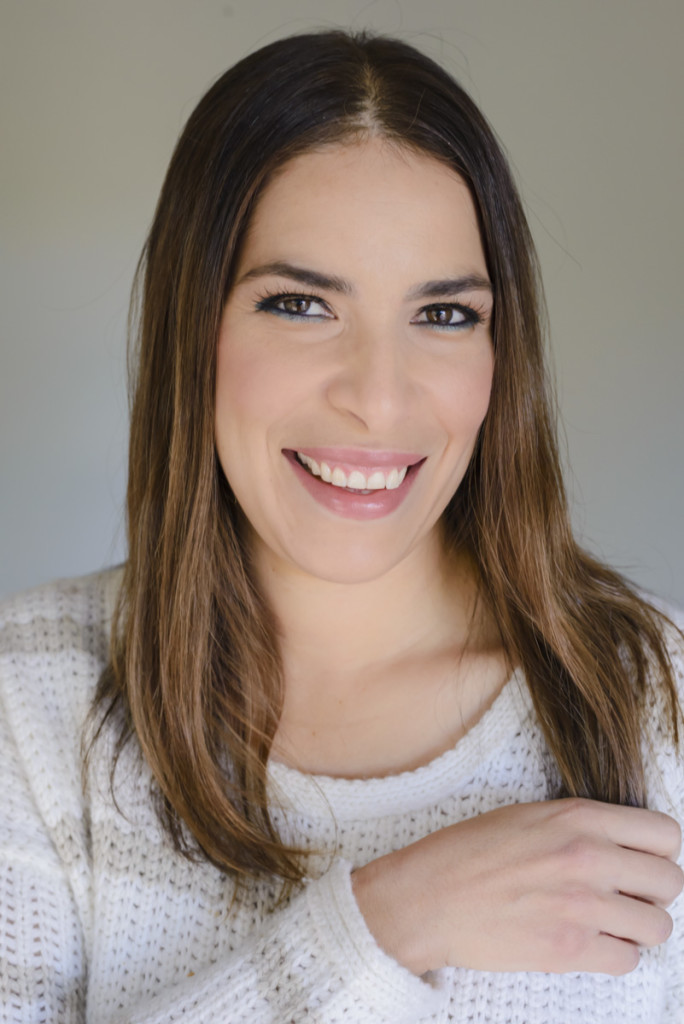 And there you have it!  Using the Pantone Colors of the year in your makeup is as easy and gorgeous as that!
xx
Jacquelyn