We have been gushing on our favorite holiday traditions, tablescapes, gift giving, wrapping + cards, and now we save the best for last… the good ol' Christmas tree trimming. We showed you earlier this month our beijinhos Land of Nod Tree Trimming party, and now we are switching gears to the big girl tree.
I'm that girl when its the day after thanksgiving, the stockings and tree are up. For how much time goes into making everything perfect, you want to be able to enjoy the whole month, yeah?
This year, I invited two of my good pals to help me with trimming the tree + mantle. Meet Monica! She is our Textile dealer. Her textiles are like a Where's Waldo in our shoots. Can you find her textiles in all our shoots + homes? This year, we had to get our hands on her ornaments and tree skirt. When something matches your family room, its a must!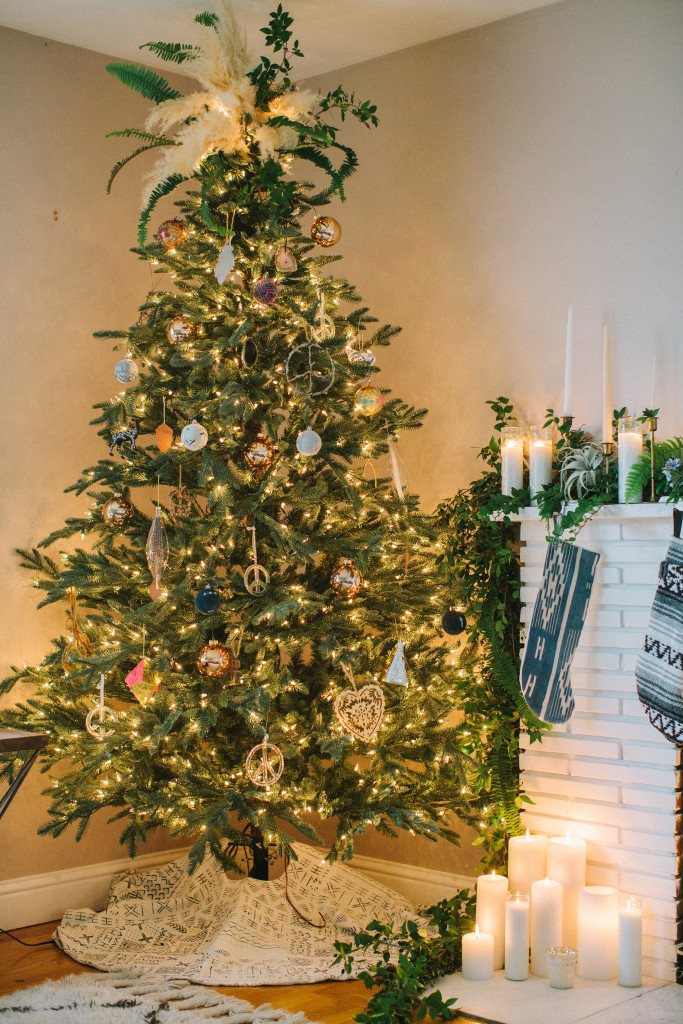 So fun right! I went simple this year to focus on the Boho Pillow ornaments and of course that tree skirt! Gah! Lets take a more closer look into those ornaments, shall we?
This black + white deer was a purchase from Dig Gardens last time we were there for our Get Yo' Wreath On event earlier this month. We never can leave empty handed!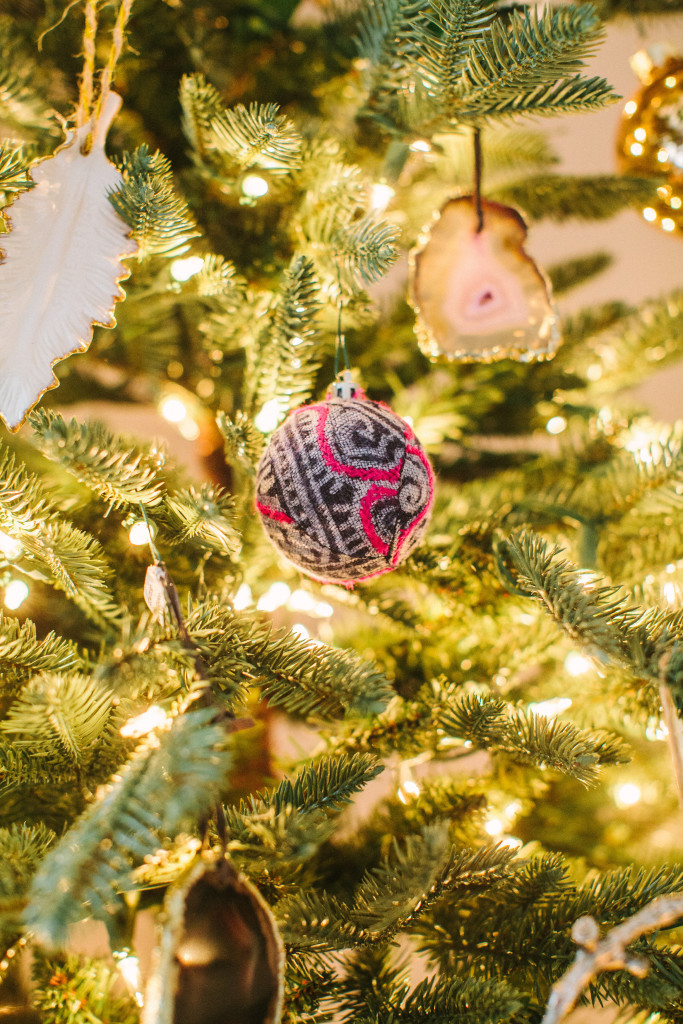 This is my favorite part of the tree. The ornament combination of pink + blue hmong, geodes, copper, feathers, and copper.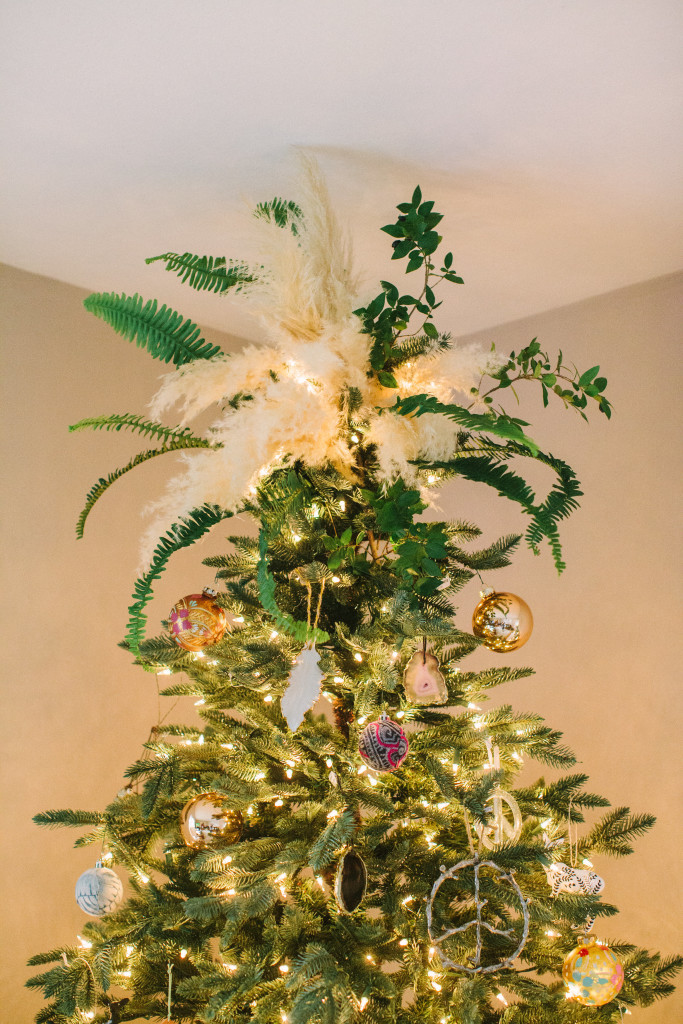 The simplicity of the tree allows the tree skirt and ornaments to stand out, but that "star" on the top of the tree pretty much takes center stage.
Lets meet the second lady of the hour, Christine! This lady we could hang out with all day, she is hilarious! But on top of that she is mad talented with flowers. We have had the pleasure to work with her a few times this year, and obsessed with working with her in 2016.
Ferns and Pampas grass were added to the top to create a feathery head piece look. In love with it. We joke that we want to take it off and wear it as an actual head piece.
Whats great is that you could find ferns and pampas grass around your neighborhood.
Now you can't just do the tree, the mantle is gotta get a makeover too right?!?
Christine gave us the low down on how she made this magical mantle come alive: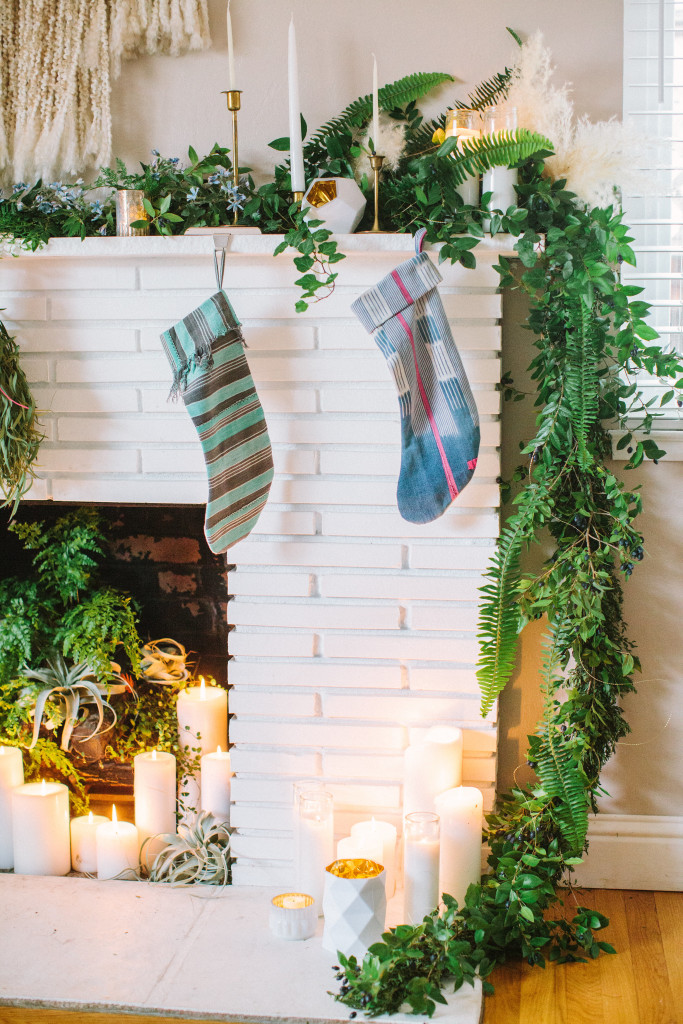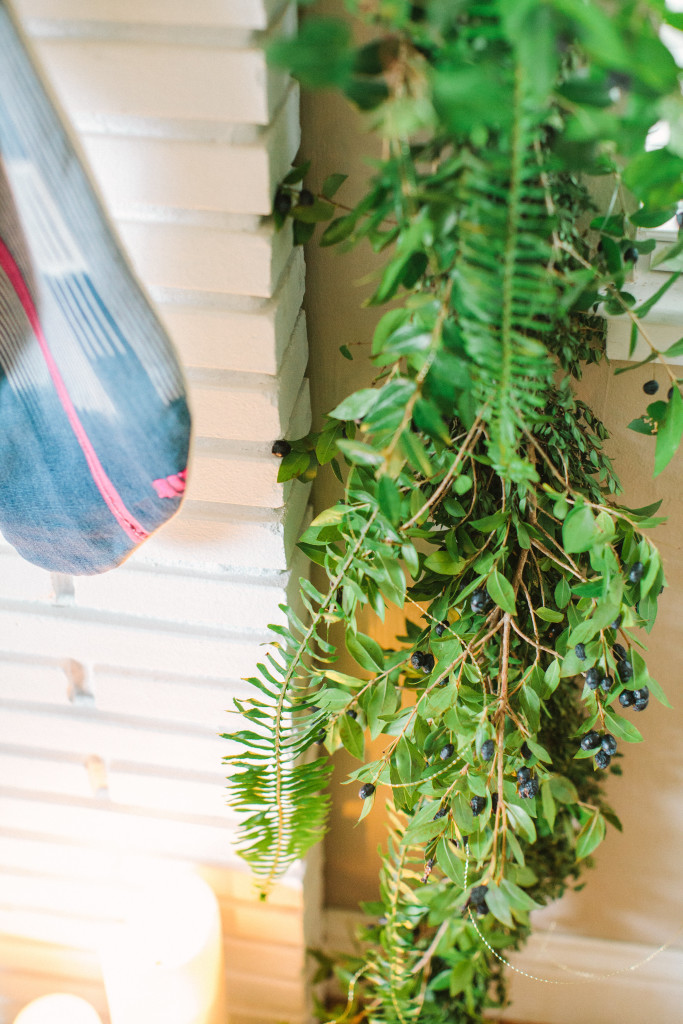 Mini myrtle garland-we made two(2) so the grain could run down stream on both sides.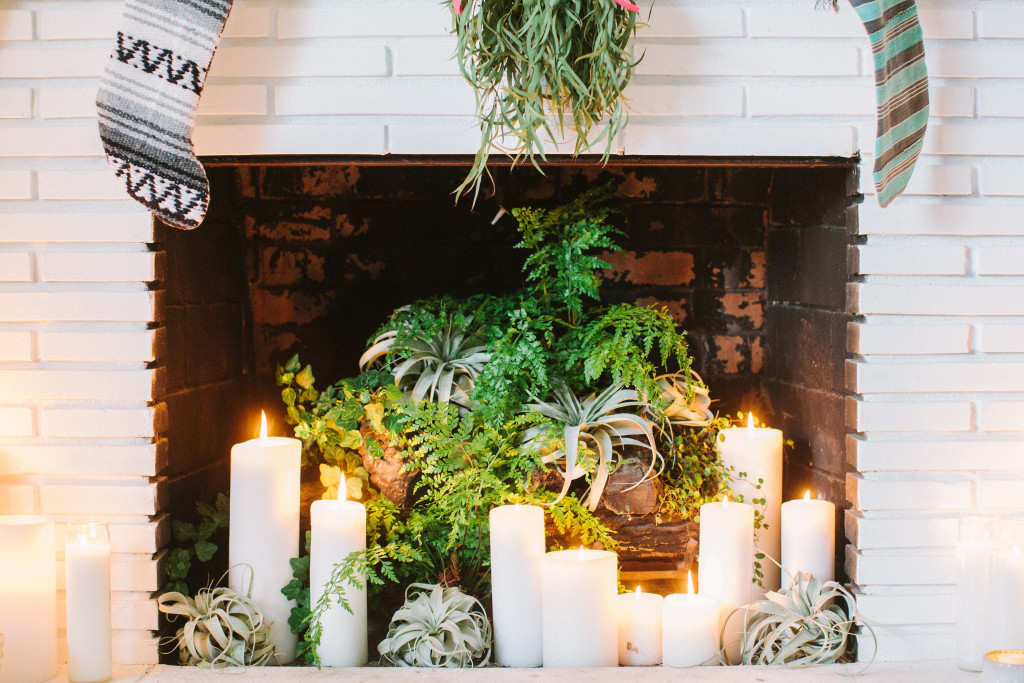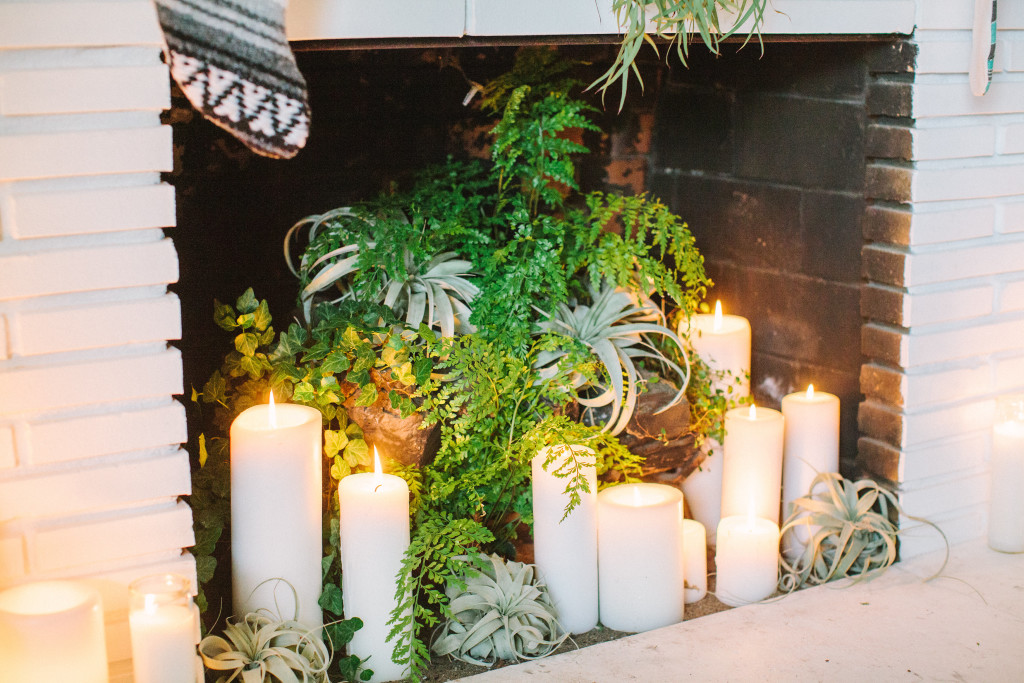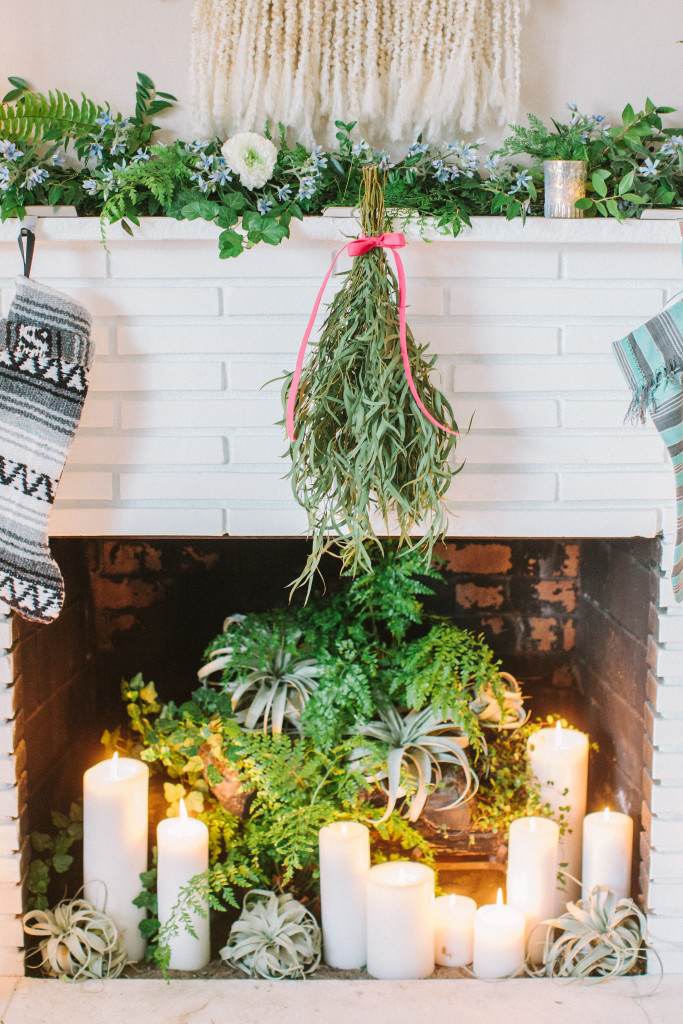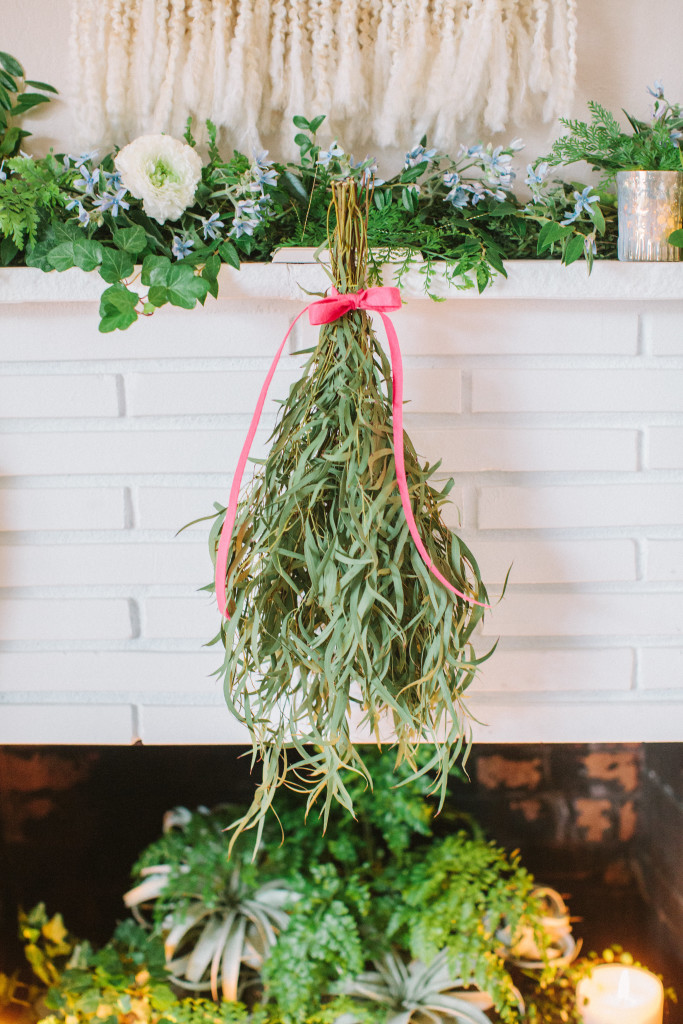 Tillandsias added color contrast and circular movement
6-Ferns sword, mother, leather to name a few for texture (simply use potted ferns from your local nursery, this makes it easy to assemble and then you can use after the holidays throughout your house)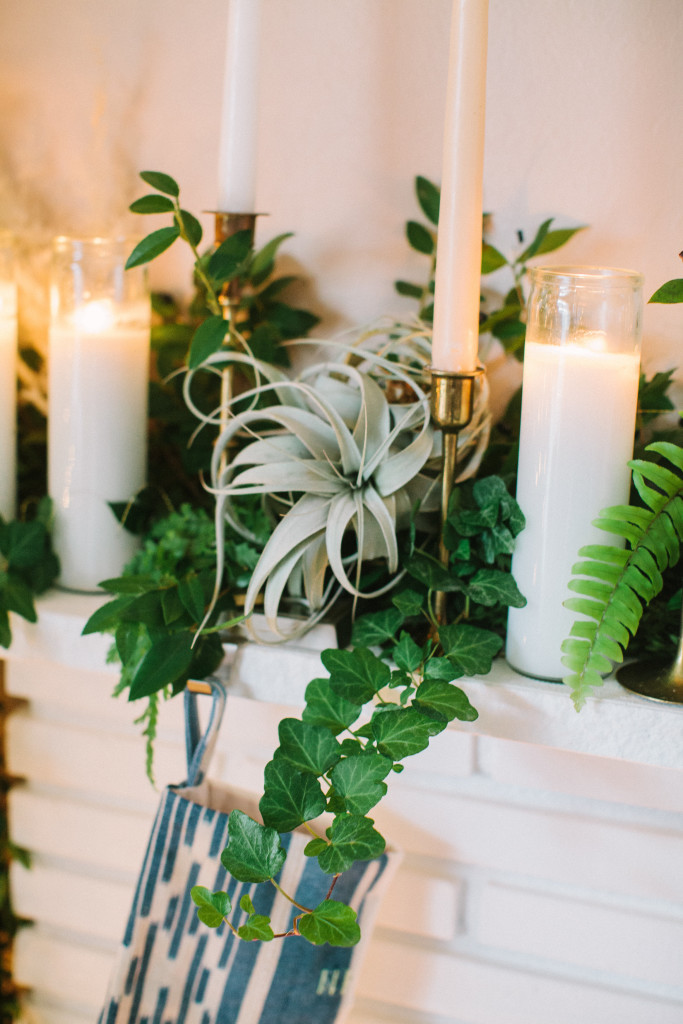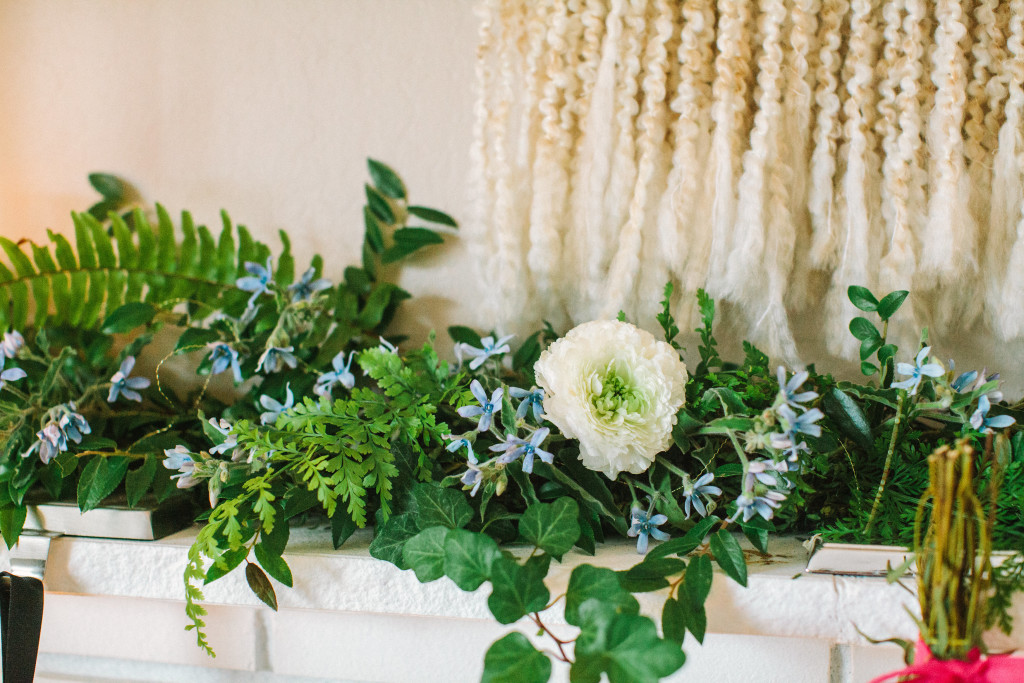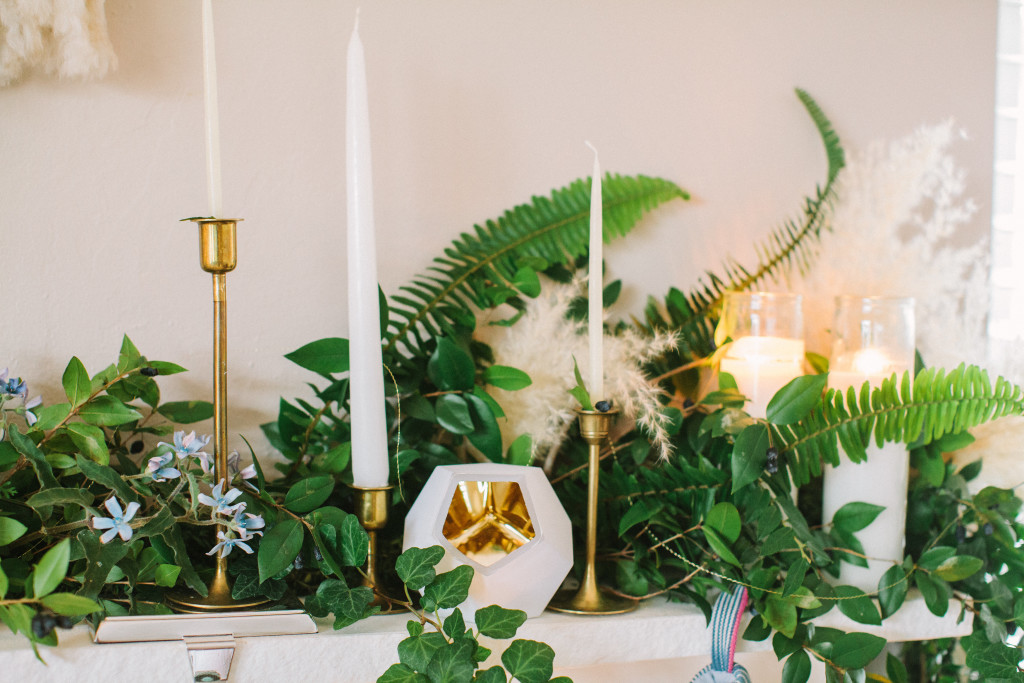 Green ivy to create movement and comfort (everyone knows ivy)
Tweedia- little blue flower added cool winter tones
Pampas grass added feathery goodness to the mantle and tree top!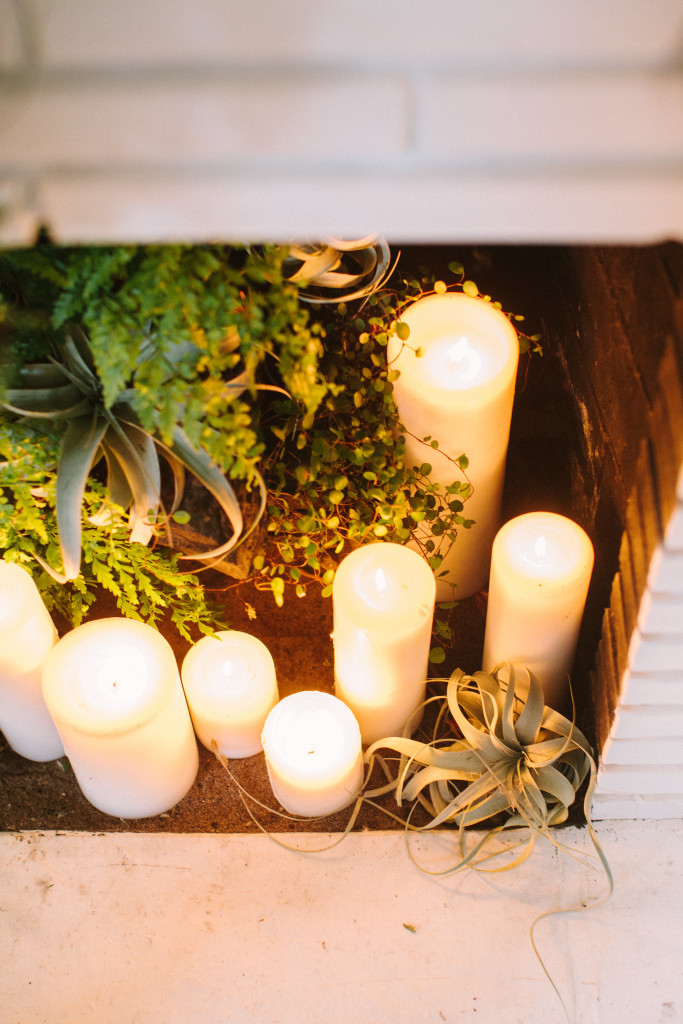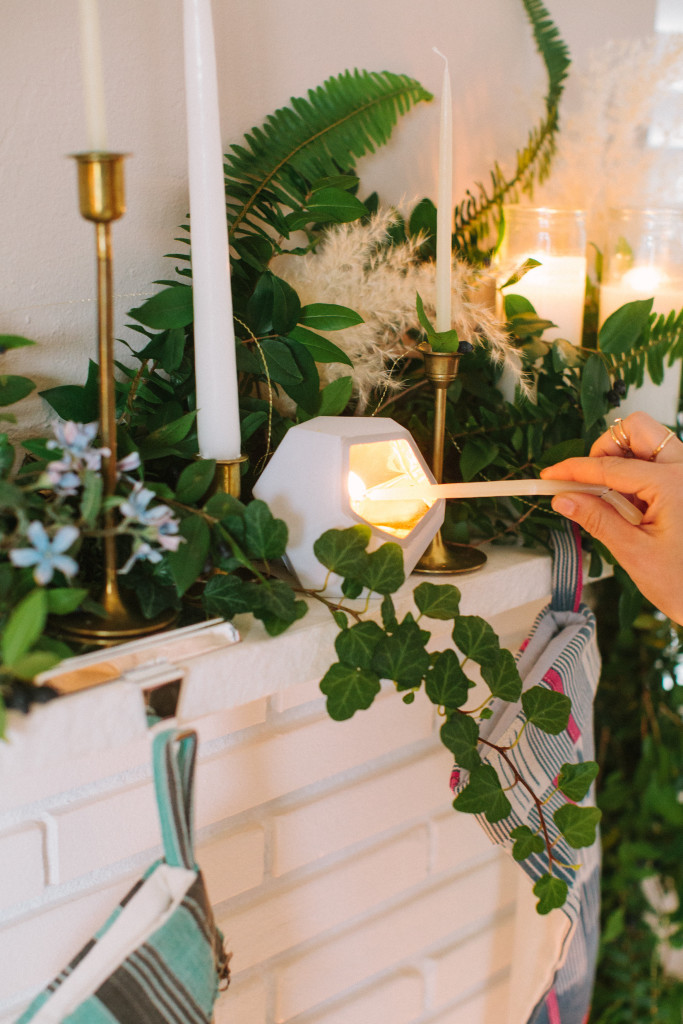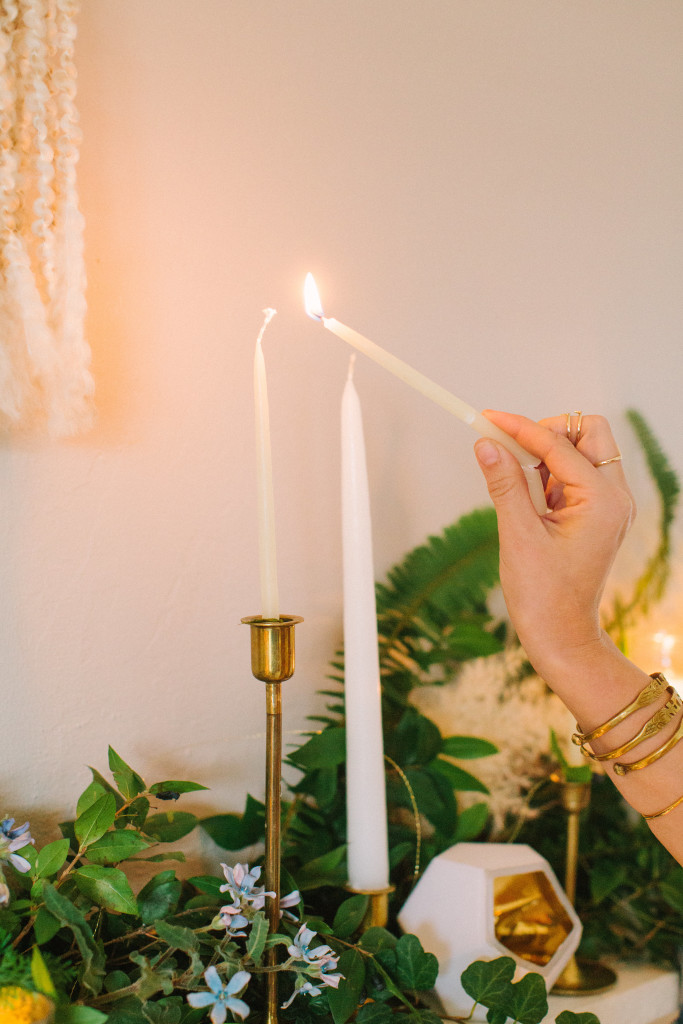 Pillar and taper candles to warm the mantle and fireplace with candle light!
To keep fresh, lightly spray with water every couple days.
The stockings were hung by the chimney with care….
These rad stockings are from Commerce Fine Goods. An amazing boutique we will be showing you more of in the new year (sounds like a girls day out is in order)
We hope this got you excited to try this out for yourself! WOW your guests on Christmas with a fresh mantle full of ferns, airplants, and romantic candle light. Not to late to make this pretty mantle, perfect time before Christmas!
Merry Christmas
xo
Abby