By now I think most of us have our kiddos back to school. Safe to say, since it's now the first Friday of September! I sent my oldest off to kindergarten on Tuesday and my youngest had his first day of preschool on Wednesday! Hard to believe they are getting so big so fast!!!
Back to school is a celebration for kiddos for sure, we have celebrated it here and here! But… it's also a celebration for us mamas!!! Don't get me wrong, I am devastated I won't have my little guys with me every day now, but I'm also doing a little happy dance, haha! It gets rough towards the end of the summer!! So why not do a little something special with your mama friends too?!
You know we love any reason to celebrate, so we went for it!!! Our friends at Argaux came over to treat us to a little wine tasting. You may remember Argaux from here, here and here, they are a women ran wine club and team of sommeliers that offer incredible knowledge on anything wine! We had them come over to share some of their favorite end of Summer/Fall wines and boy did we like them! A little too much, haha!!
Keep scrolling to see the pretty set up in my backyard and all the lovely photos from Alison Bernier!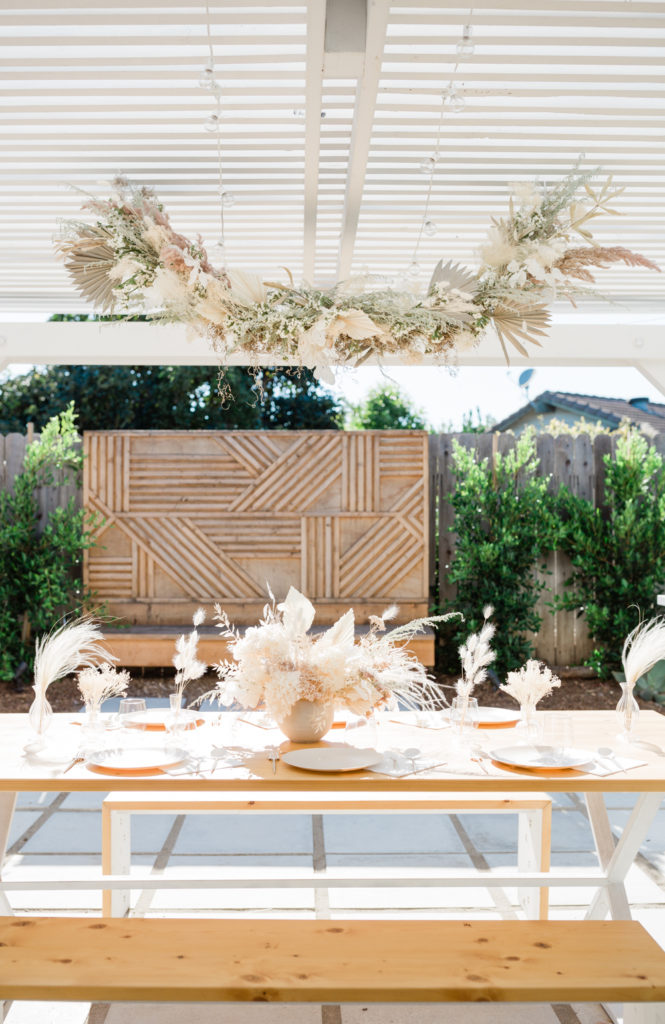 I went with a neutral toned vibe for this one and I am so obsessed with it!! Alex from Third & Park did the most beautiful dried flower floral arrangement and installation for me. We were all so in love with it, my friend and neighbor Melody even had to take it home!! Haha!! She bought it from Alex and she will be able to use it all year round because it's dried!! Isn't that amazing?!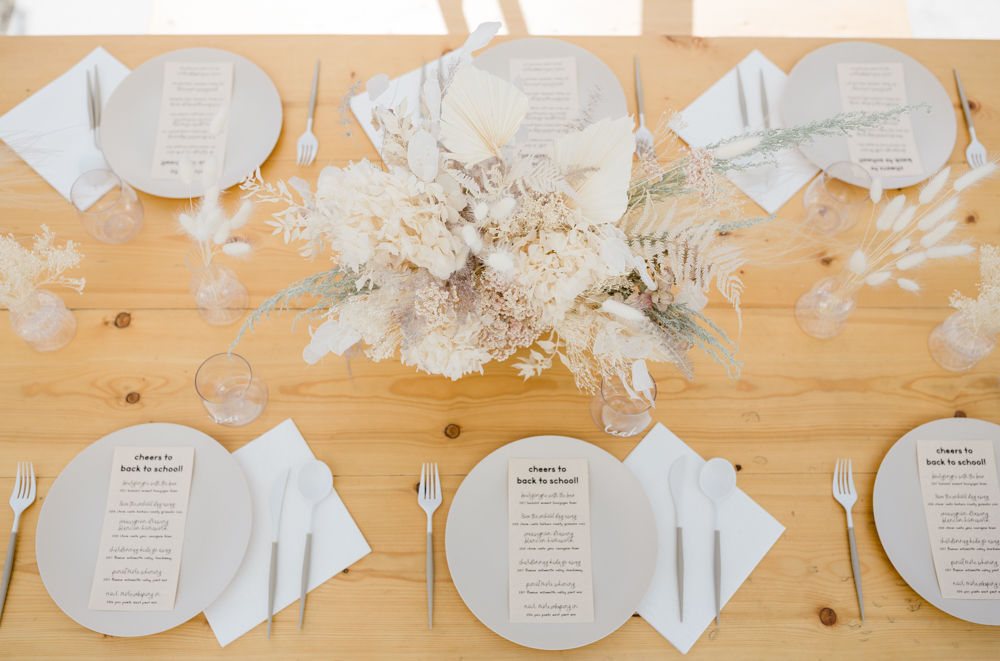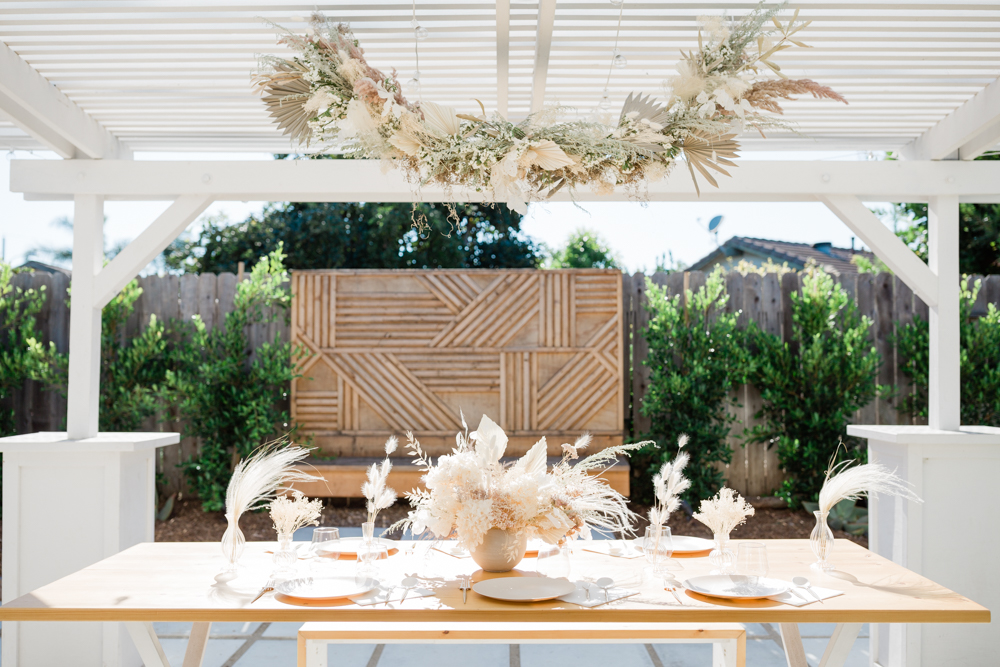 The tabletop was all from my favorite disposable line, L'entramise. They have these pretty new bone colored plates I was dying to try out and they fit seamlessly with our tablescape. Aren't these pale hues so pretty?! I also love those little bud vases from Third & Park. It's just all so perfect for a summer to fall table!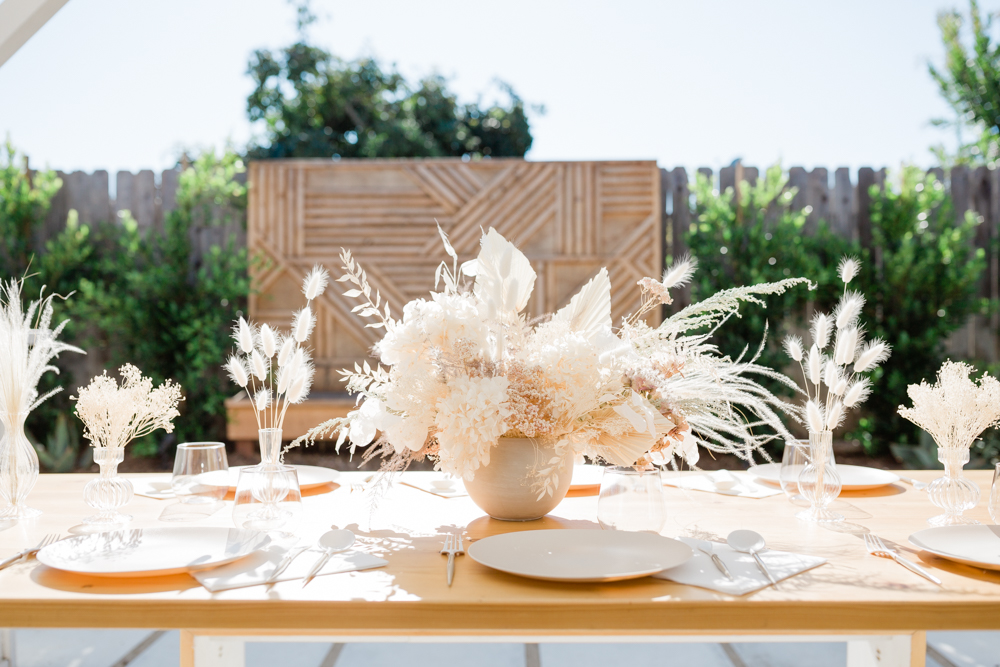 Onto the amazing details from Poppy Jack Shop! She created these cute menus highlighting all the wines from Argaux we would be tasting… And let's just say we had a little fun with it and added lots of puns! Look closely and you'll see we tasted a "Sauvignon Drawing Blanc on Homework", "Pinot More Whining", and "Chardonnay Kids Go Away" to name a few…
We all had a good chuckle at those!!!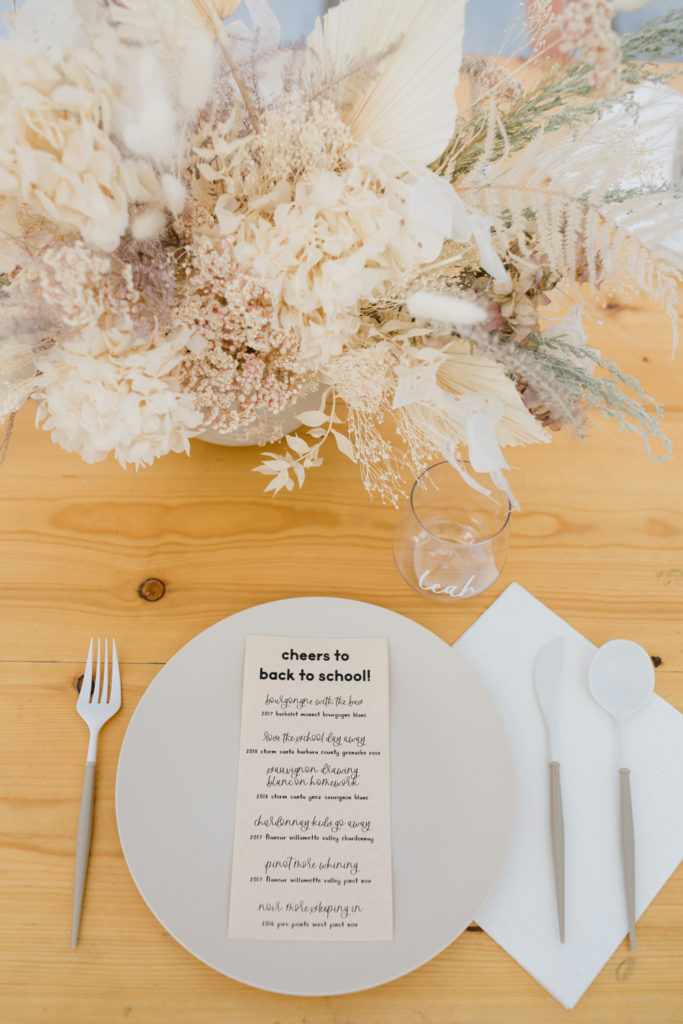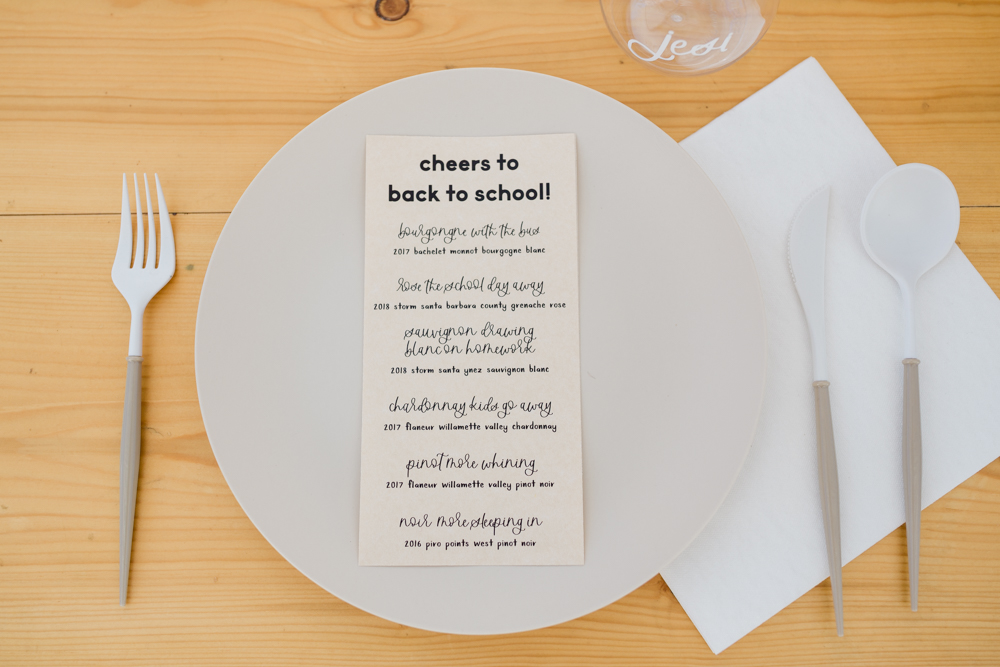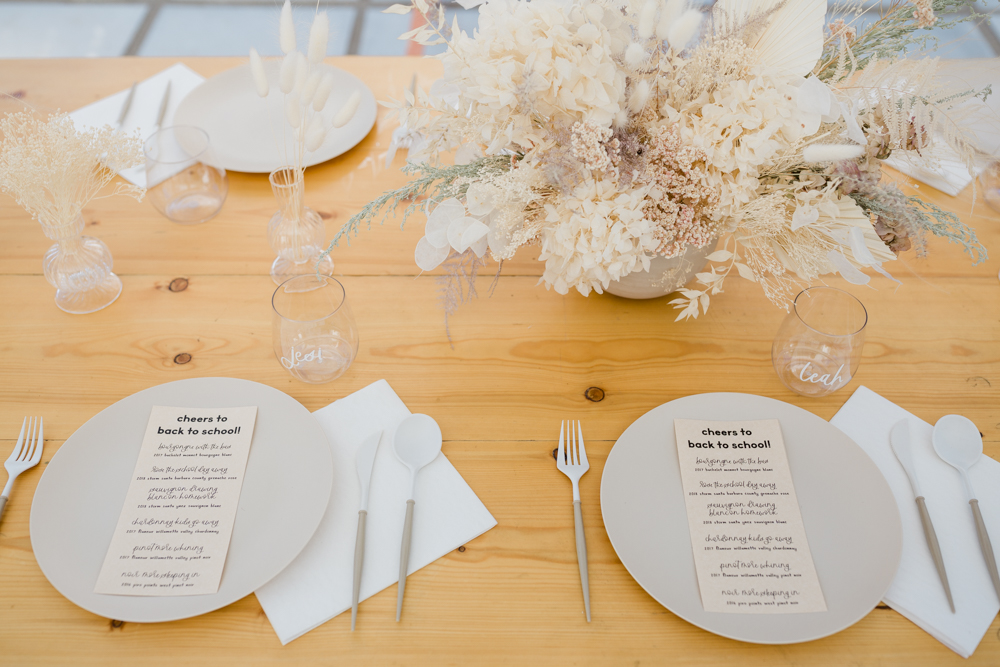 I love hosting in my home and backyard. Setting a table for good friends is something that brings me joy! I think there's something to be said of having a great group of girlfriends who are easy to entertain and you know you'll have fun with no matter what!
How often do you spend time with your girlfriends?! I try to as much as I can but obviously life can get in the way… But I have to say, whenever I do I can't wait to do it again!! My pretty dress is by Saltwater Luxe, one of our go to brands here at Beijos!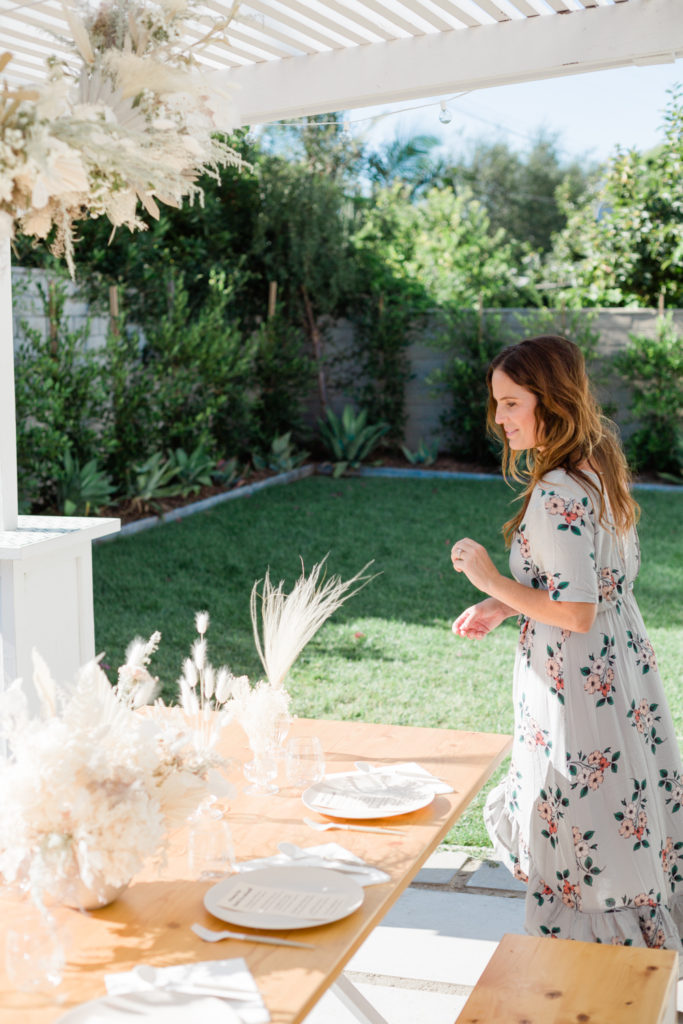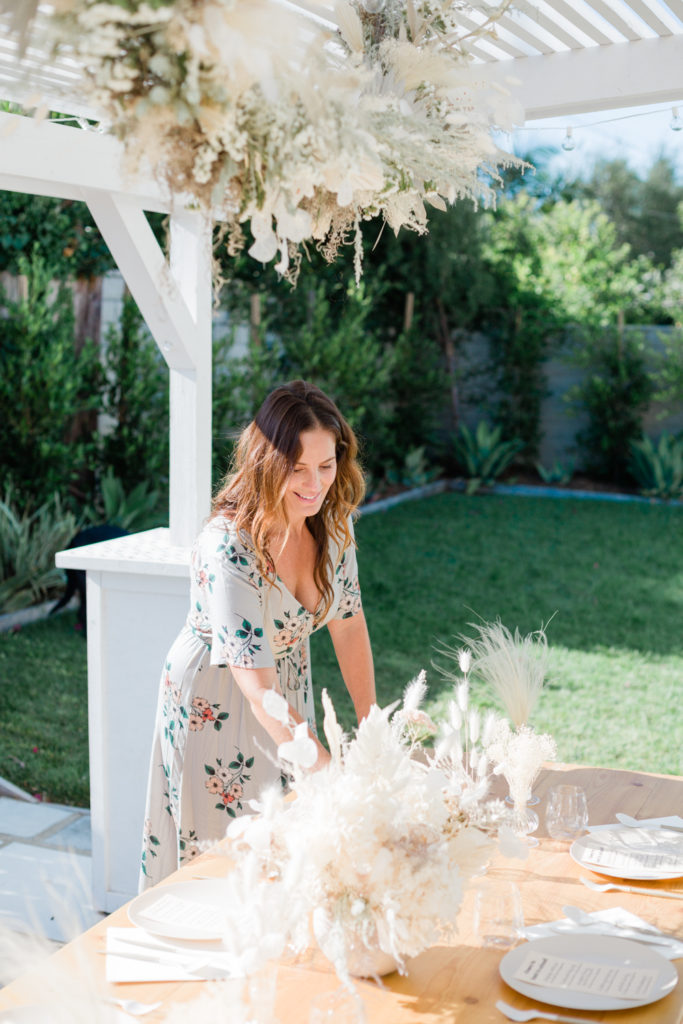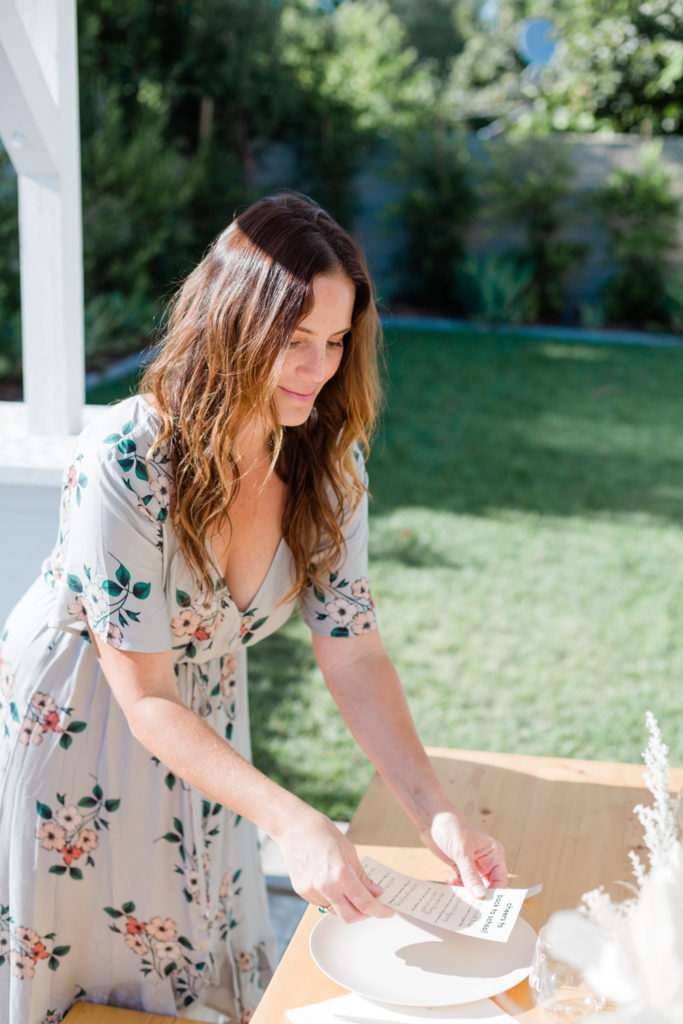 A few more pretty details, because the light was nice and those shadows are just getting me!!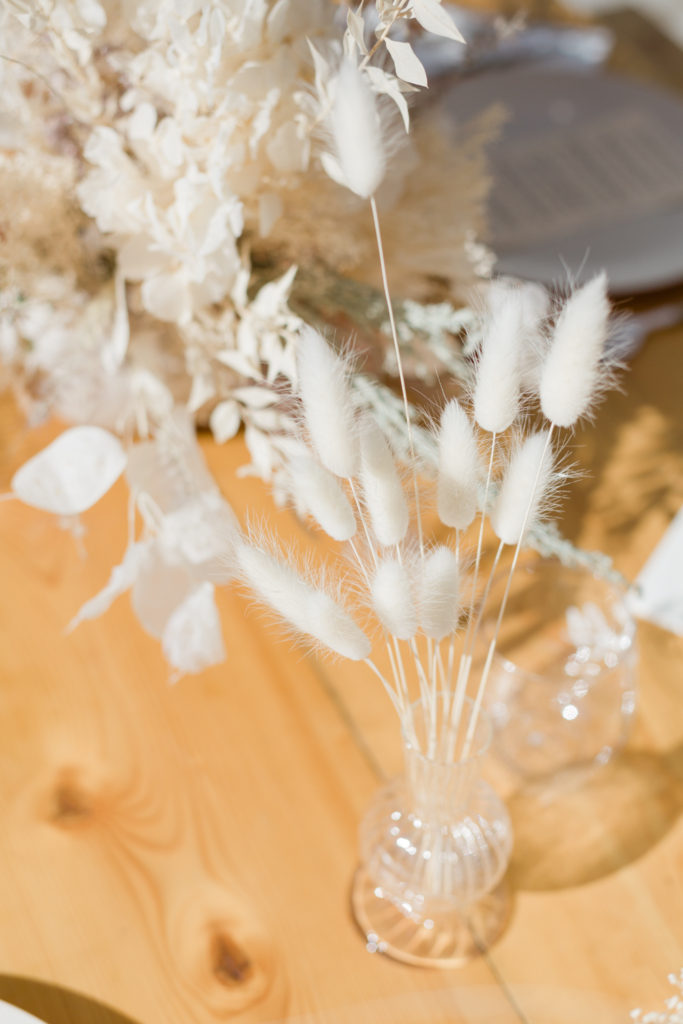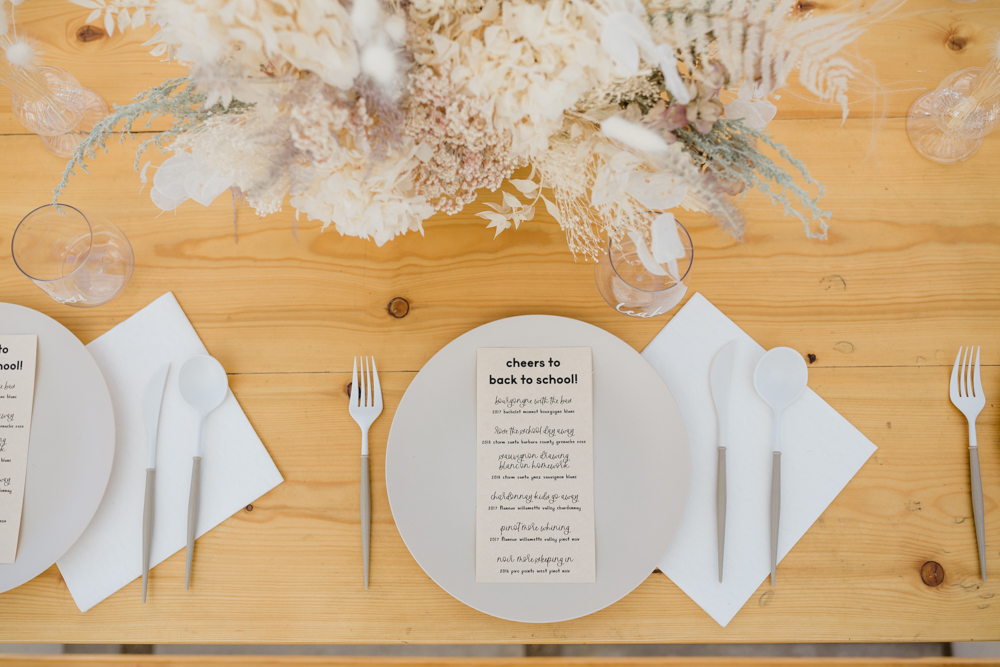 We tasted 6 different wines that night and these two made the top of all of our lists!! The Storm Grenache Rosé and the Storm Sauvignon Blanc were both so yummy!!! And both are reasonably priced as well! If you want something tasty and refreshing these are for you… Plus, the label is really cute!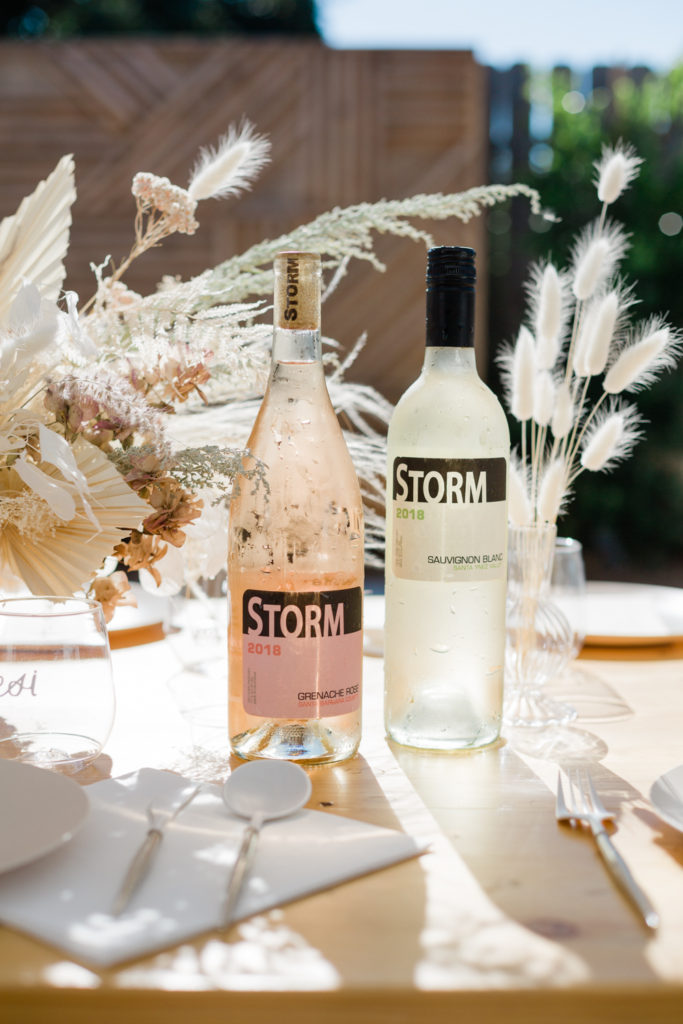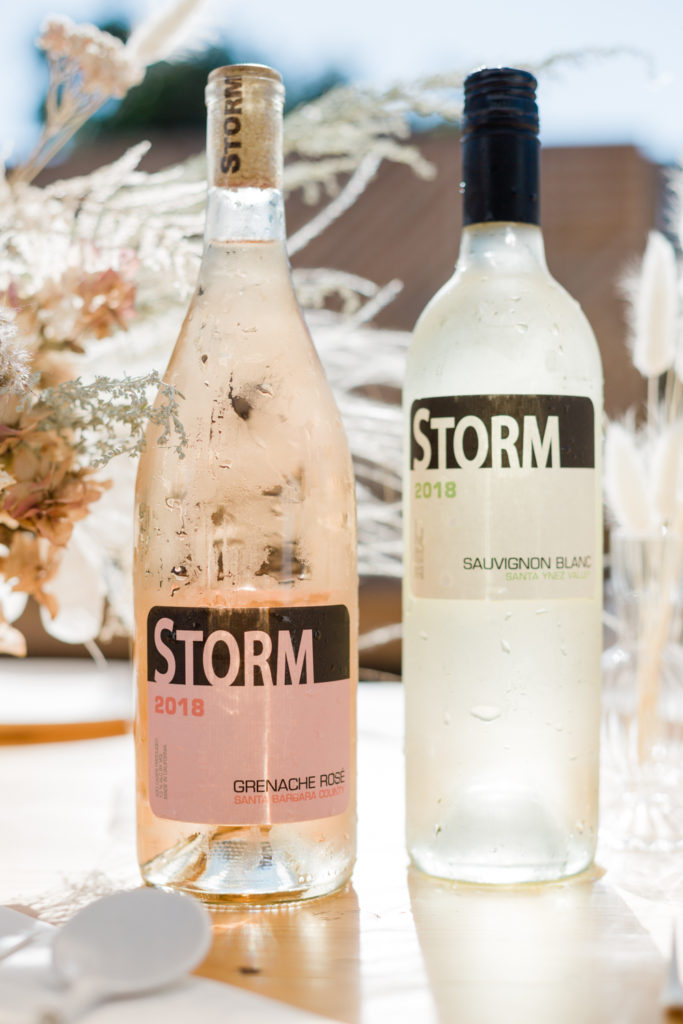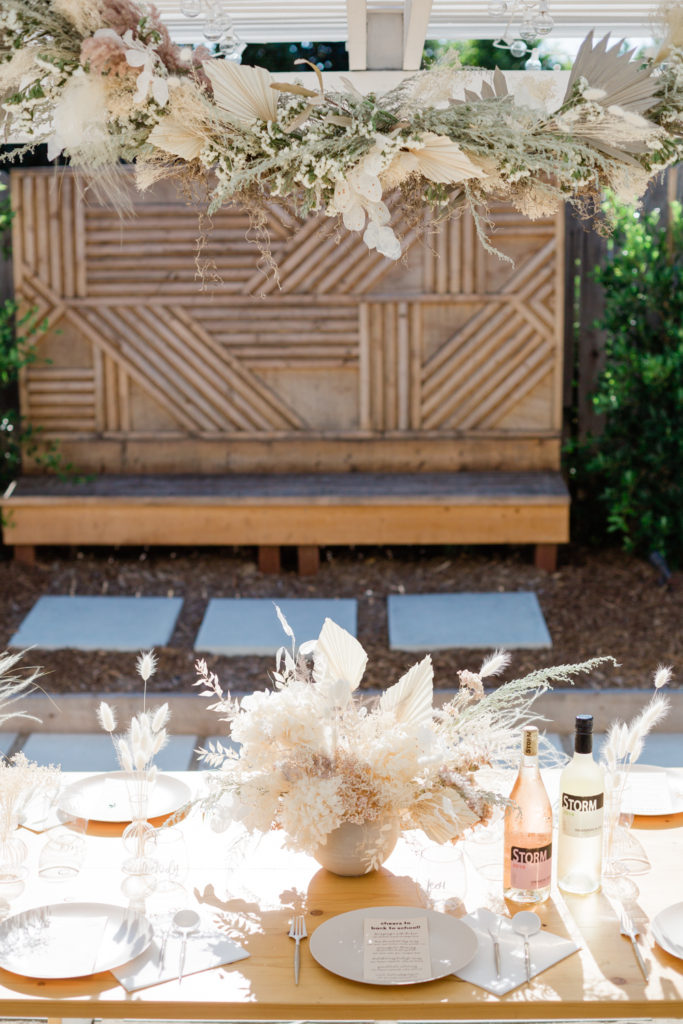 This is the lovely Lauren of Argaux who treated us so well that night! Having a girls night with a sommelier is such a treat! We highly recommend doing this with friends – trust us, it leads to lots of fun and laughter! Thank you for dealing with us that night Lauren, ha!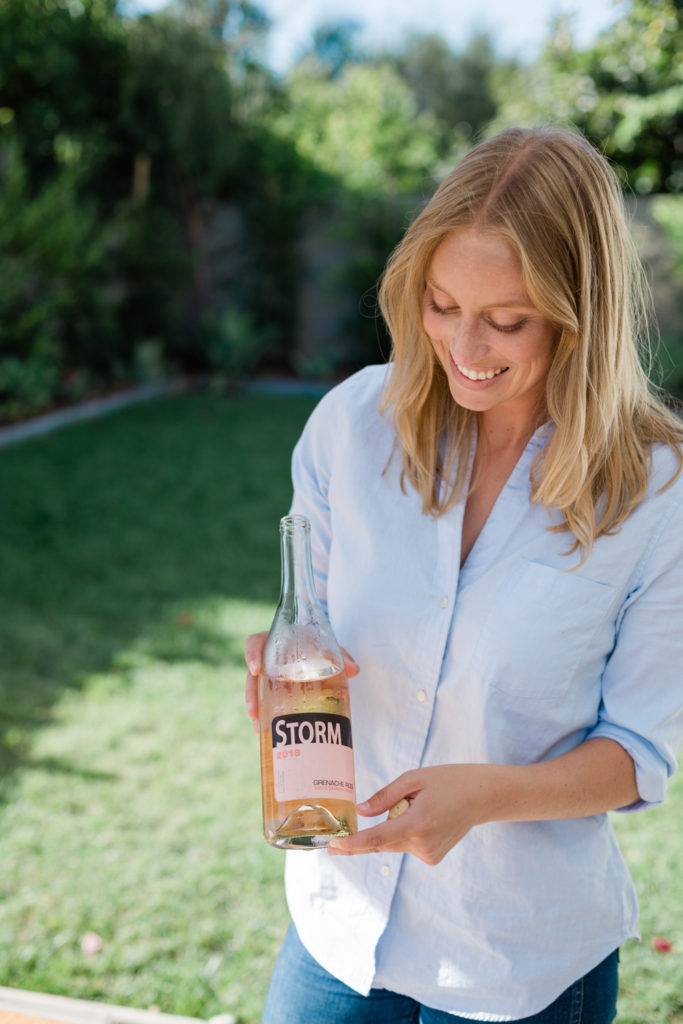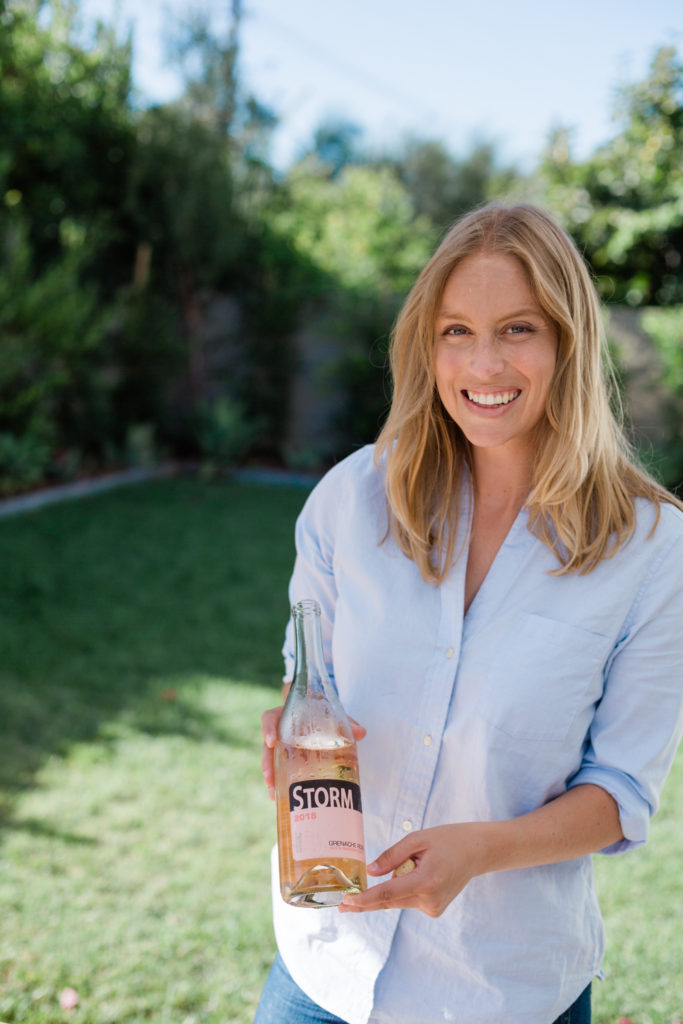 Love a good pour… Come to mama!!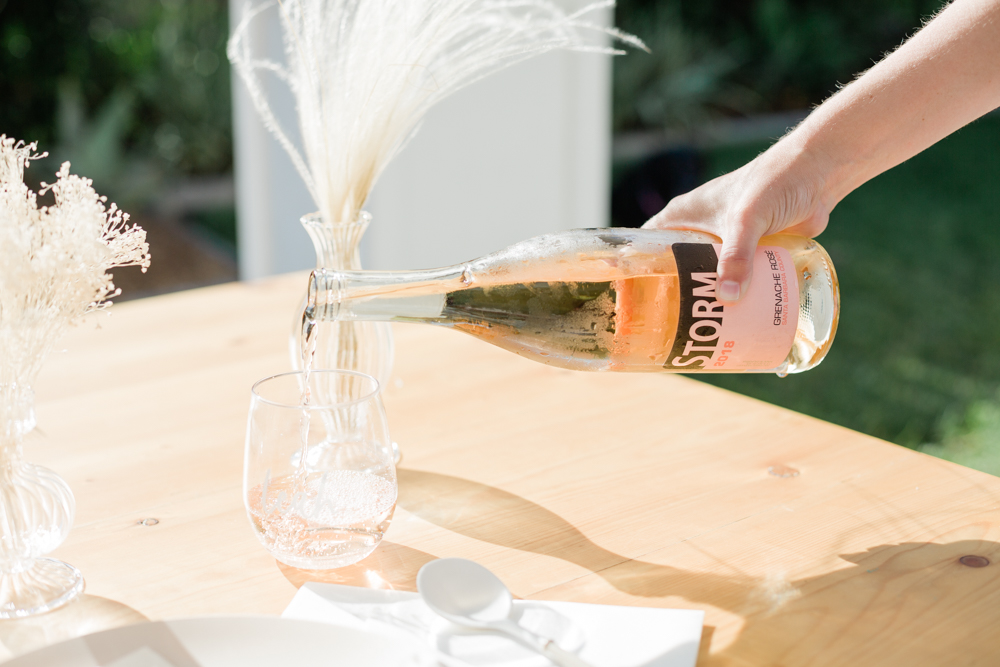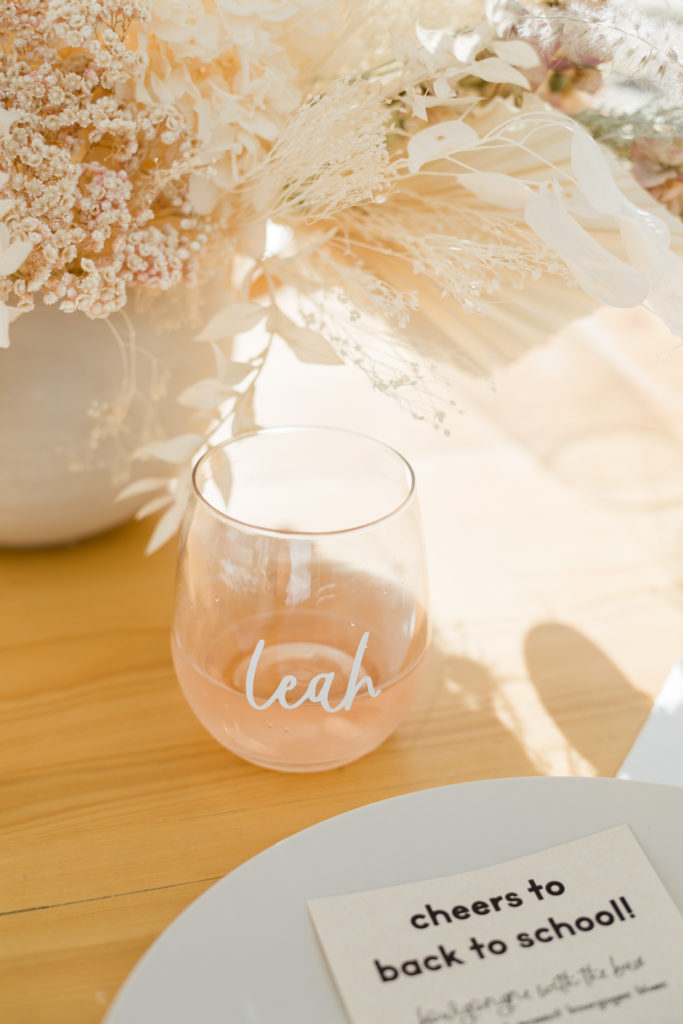 We went simple with just a salad and some pizza, don't have to do anything crazy! It's you and your girls!!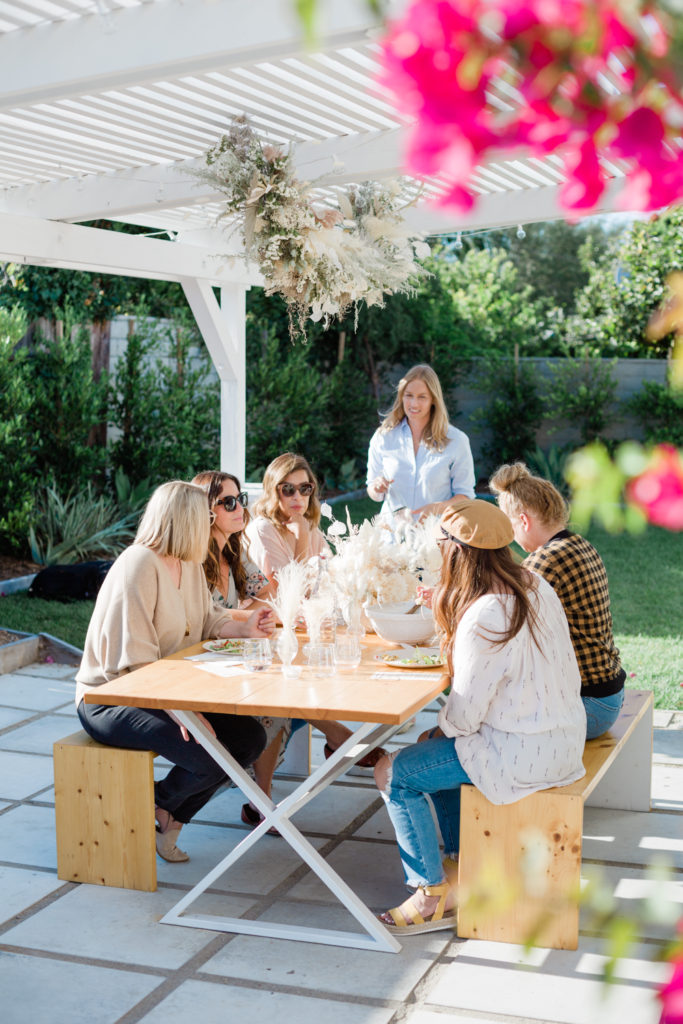 Loving this cute vintage bath tub that Argaux displays their wine in!! Lauren told us they are all over the flea markets right now, I think I may need to go get one!!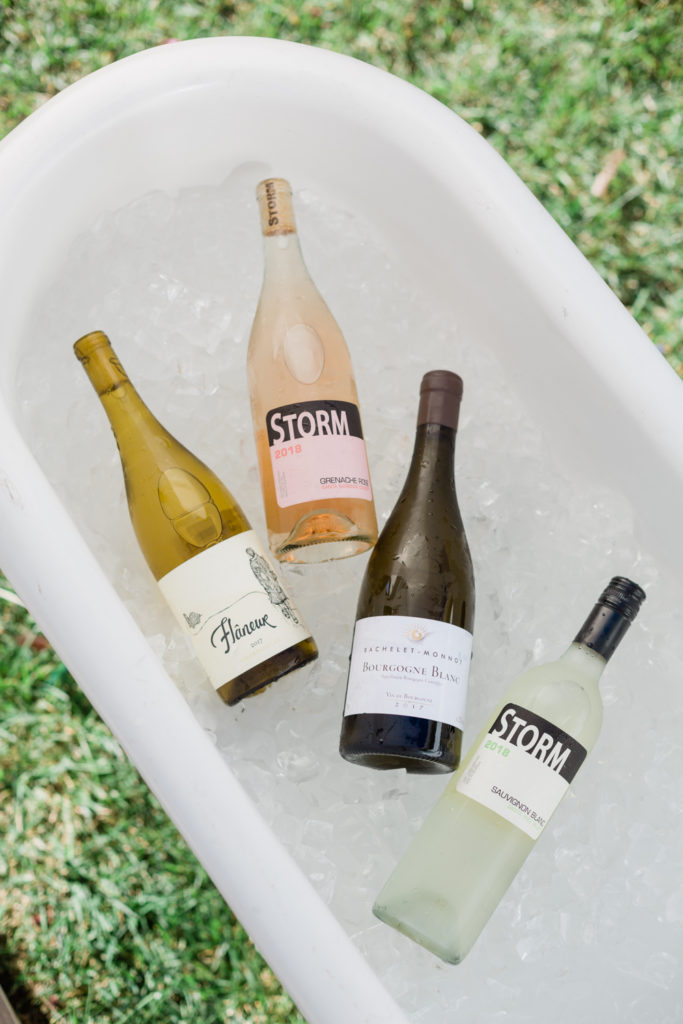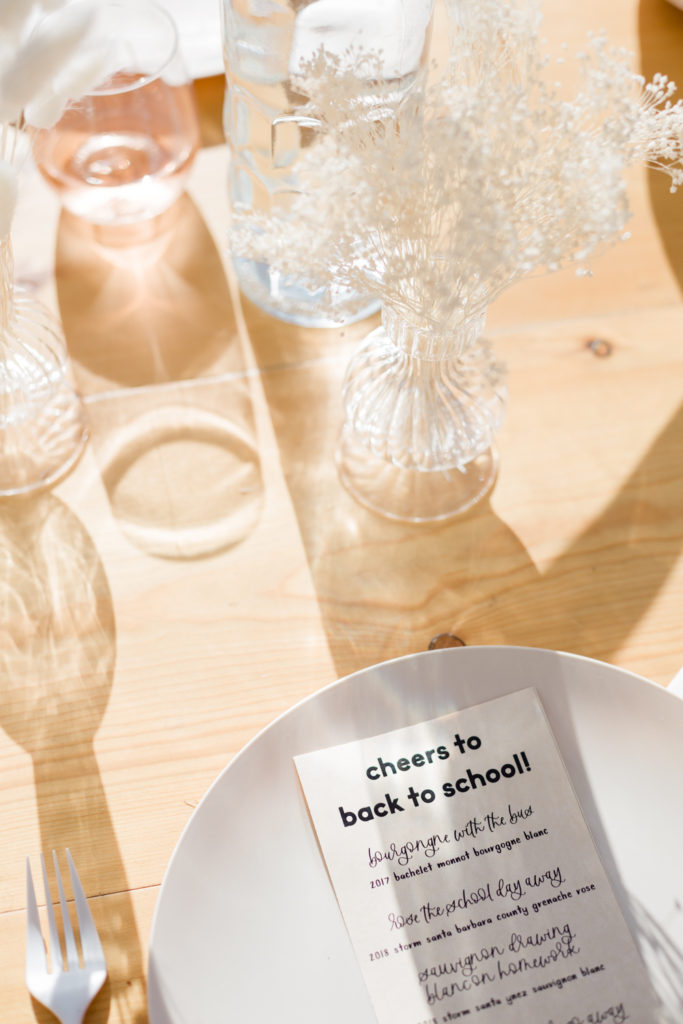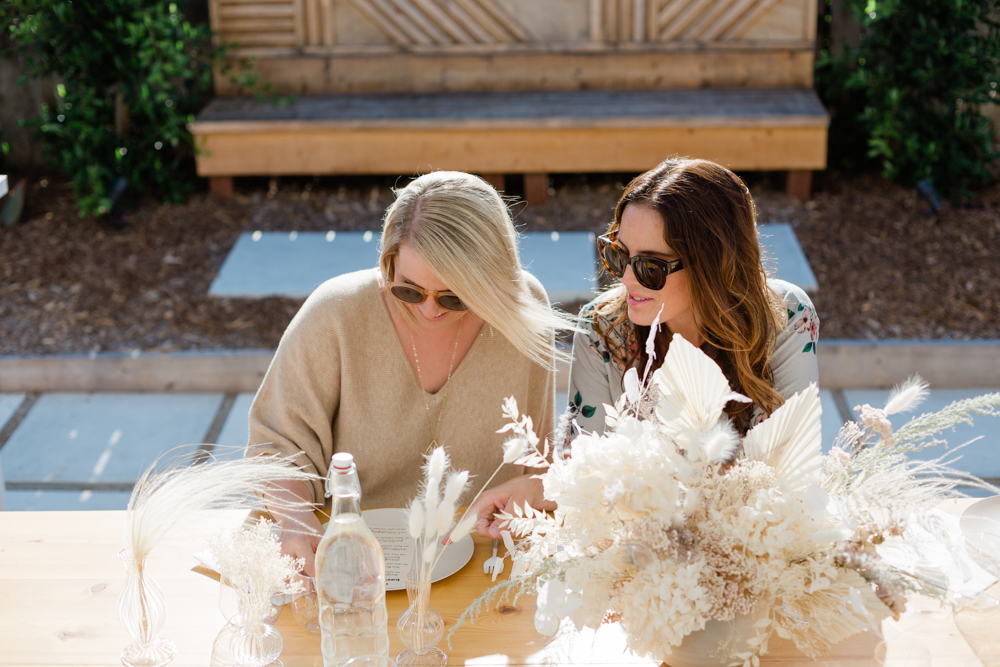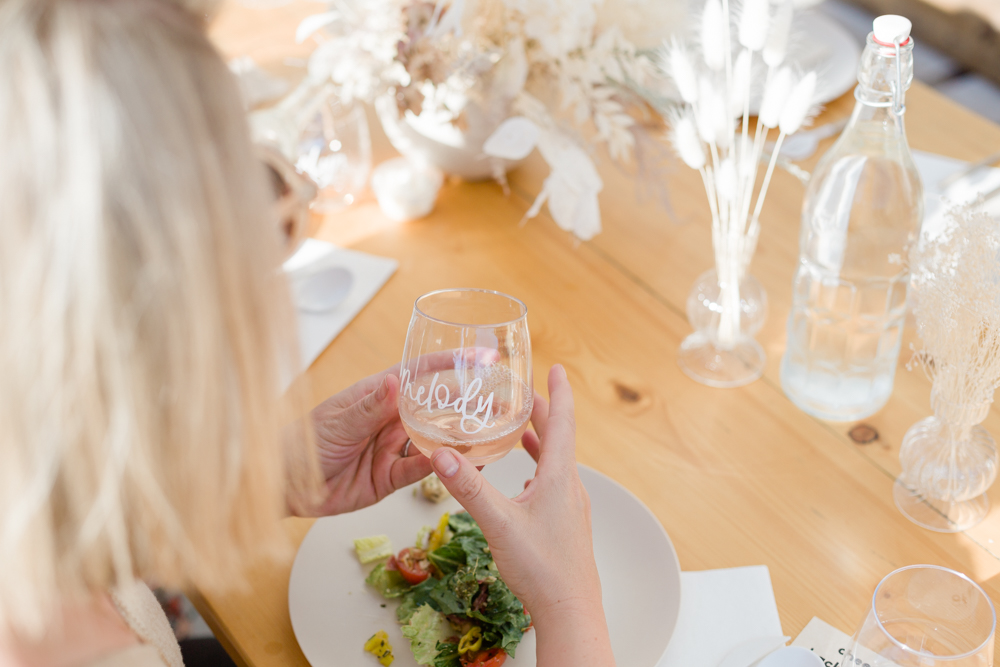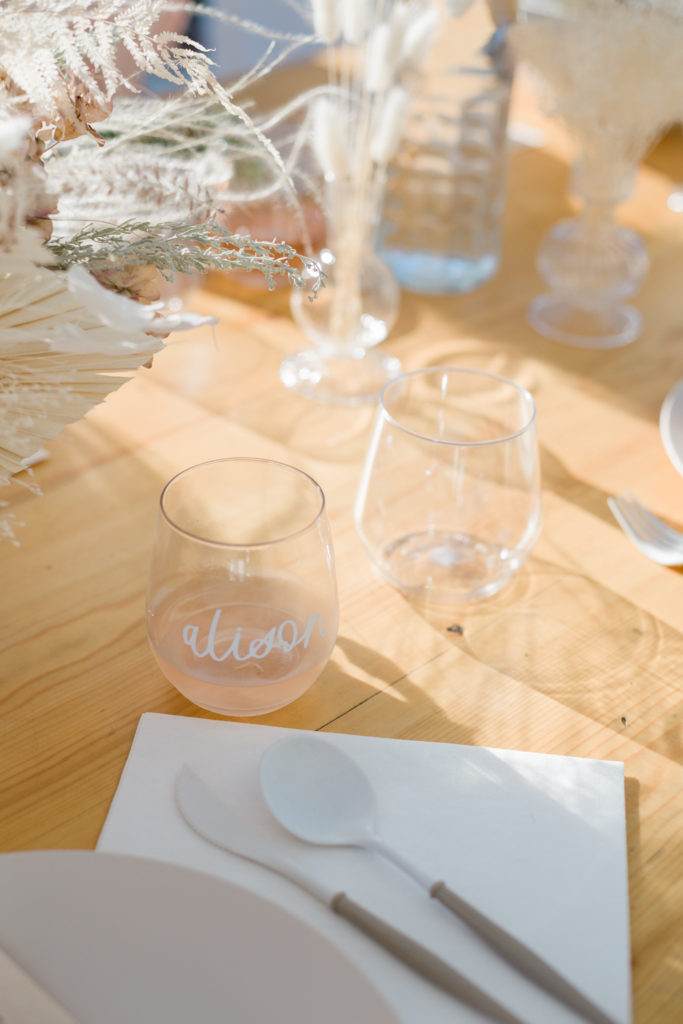 There was some behind the scenes footage of this day/night that I can't show you here… But let's just say it was a good time that lead on into the night!! A little dancing and singing to Selena, some golf cart rides around the neighborhood and some delicious homemade chocolate chip cookies from my friend and neighbor Jesi Haack's husband Ryan!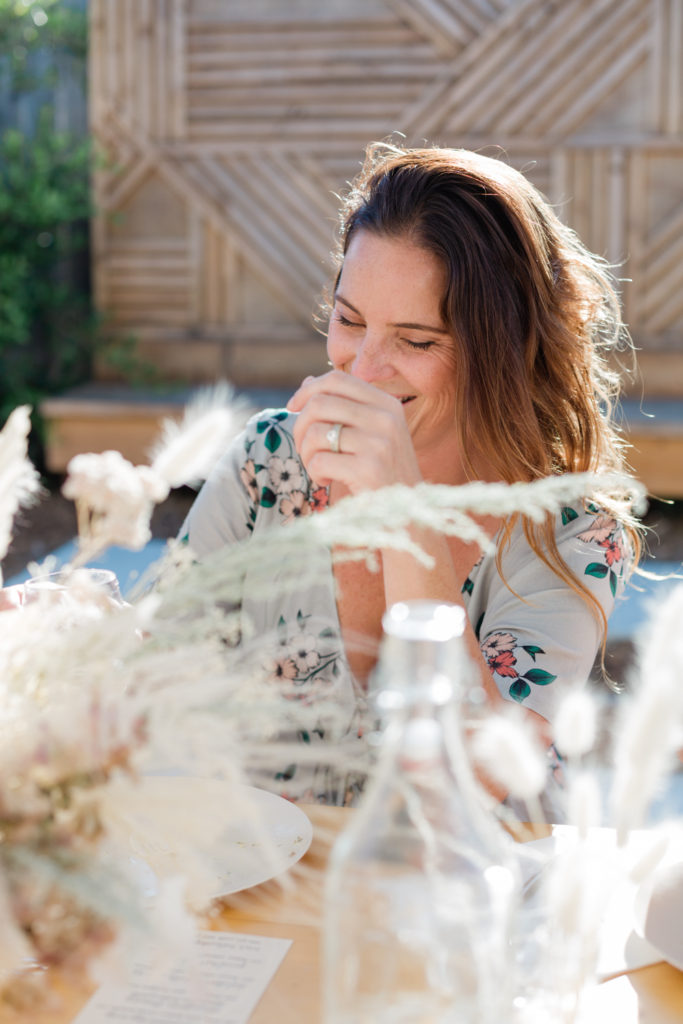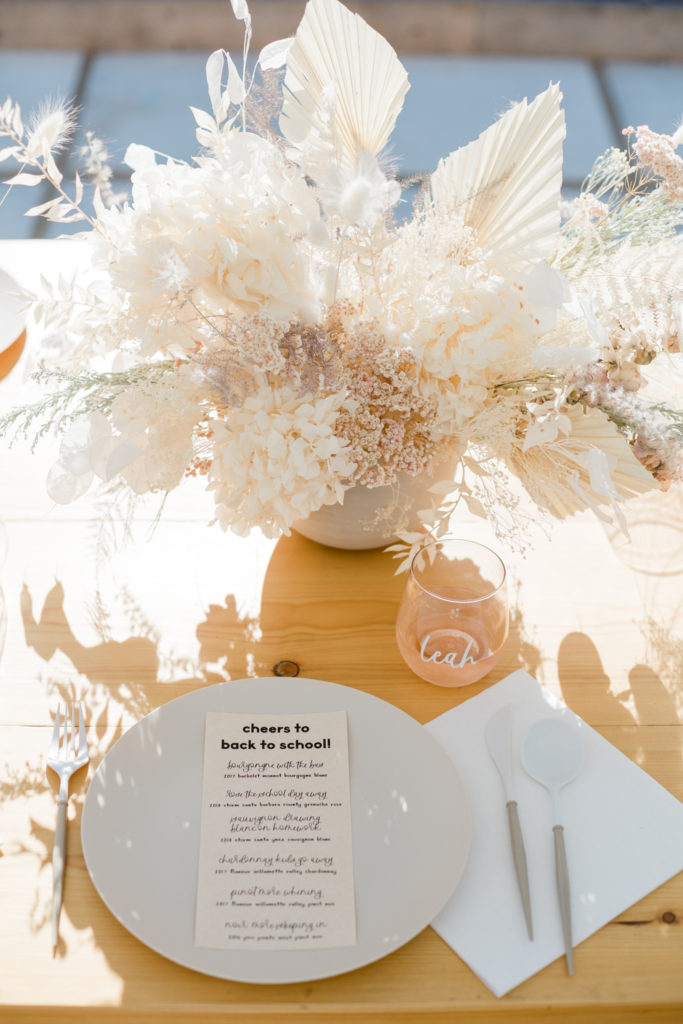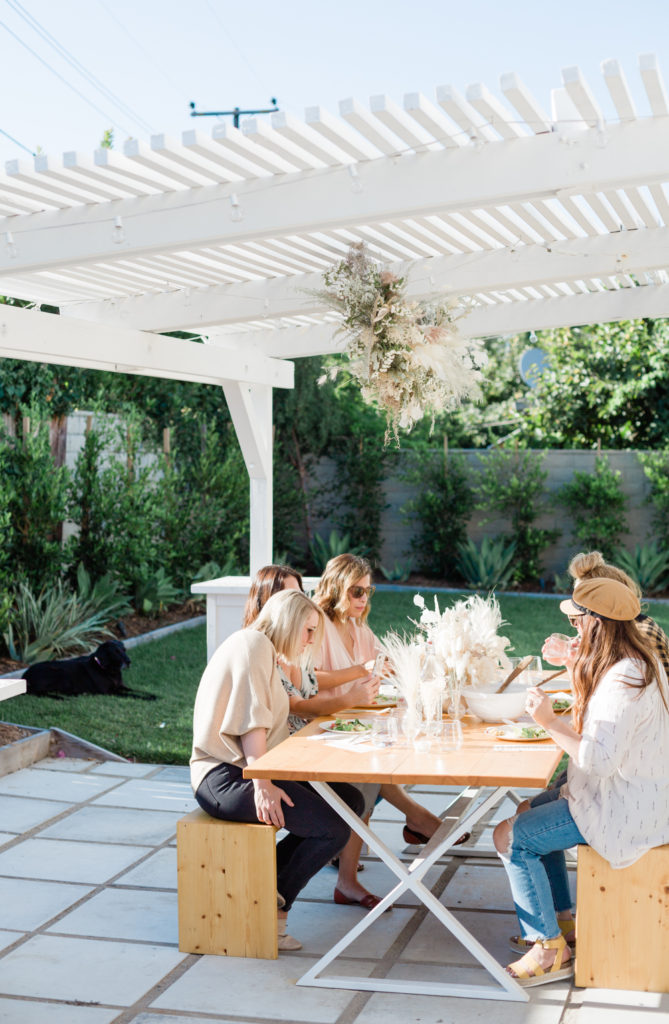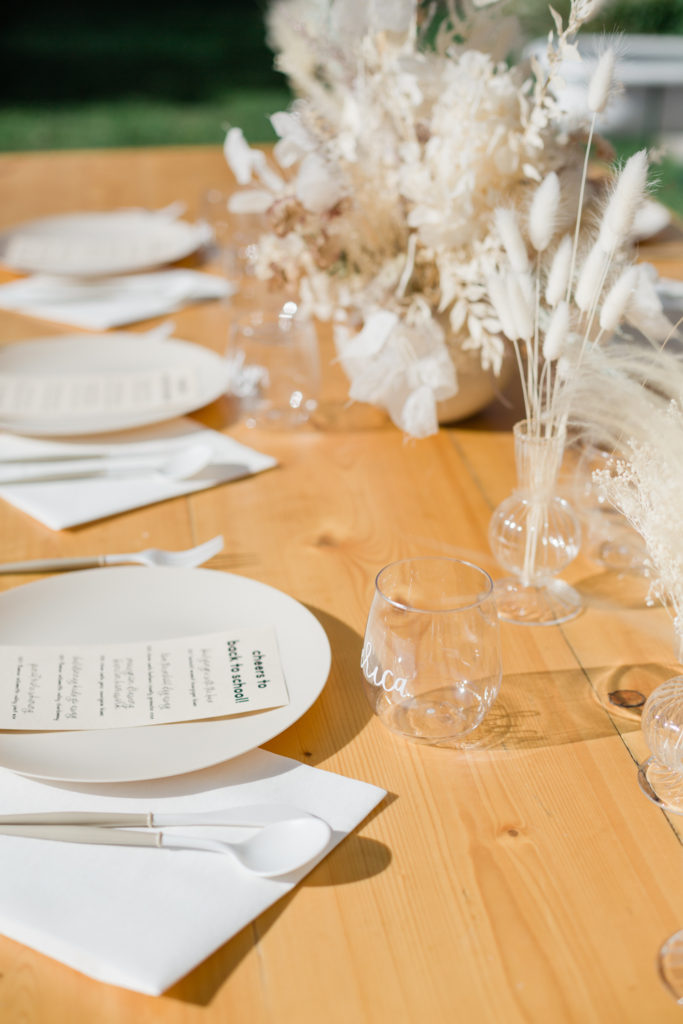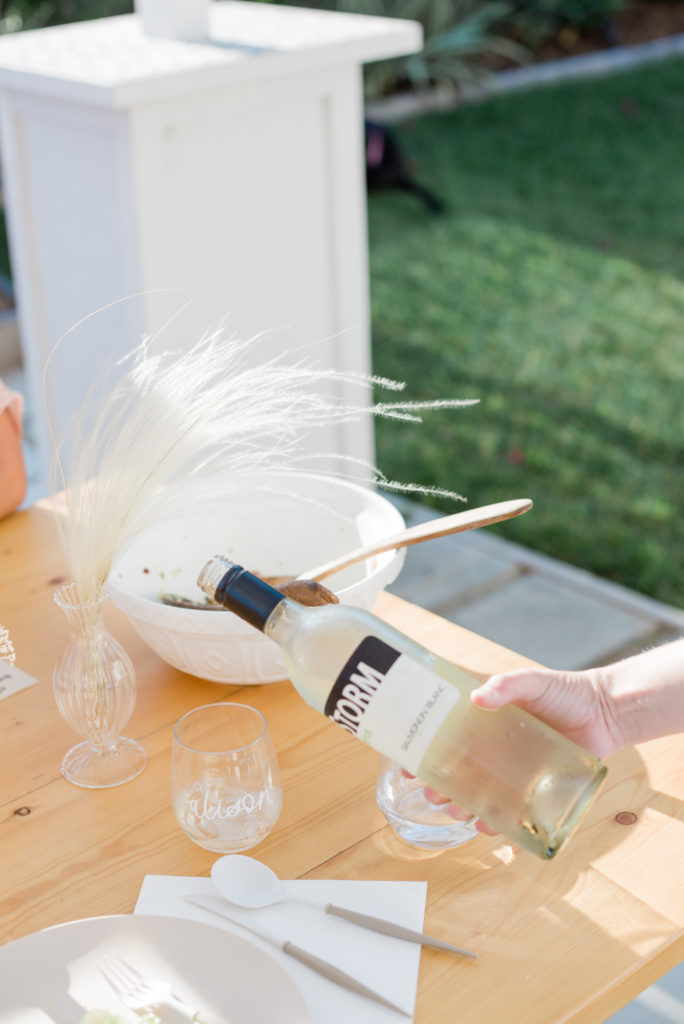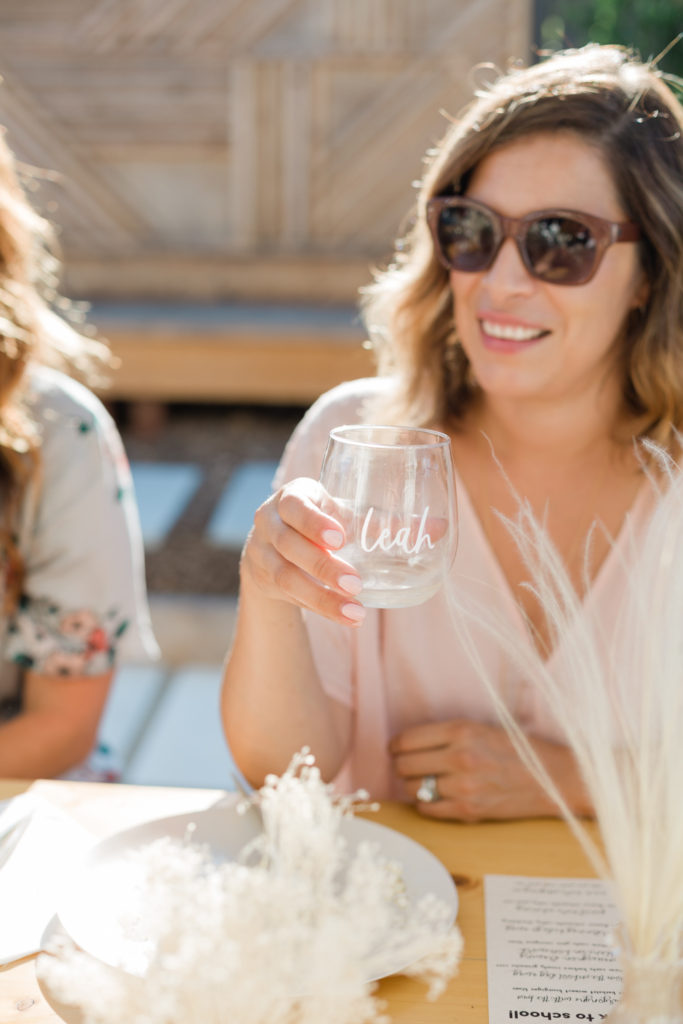 My advice to you is to celebrate the little things with your friends. It doesn't have to be super elaborate, it could just be a wine night with pizza! Of course we like to add fun and pretty details, but as long as you are with good friends you are making it happen!! Cheers to all you parents who made it through the summer!! You deserve a few glasses of wine and more!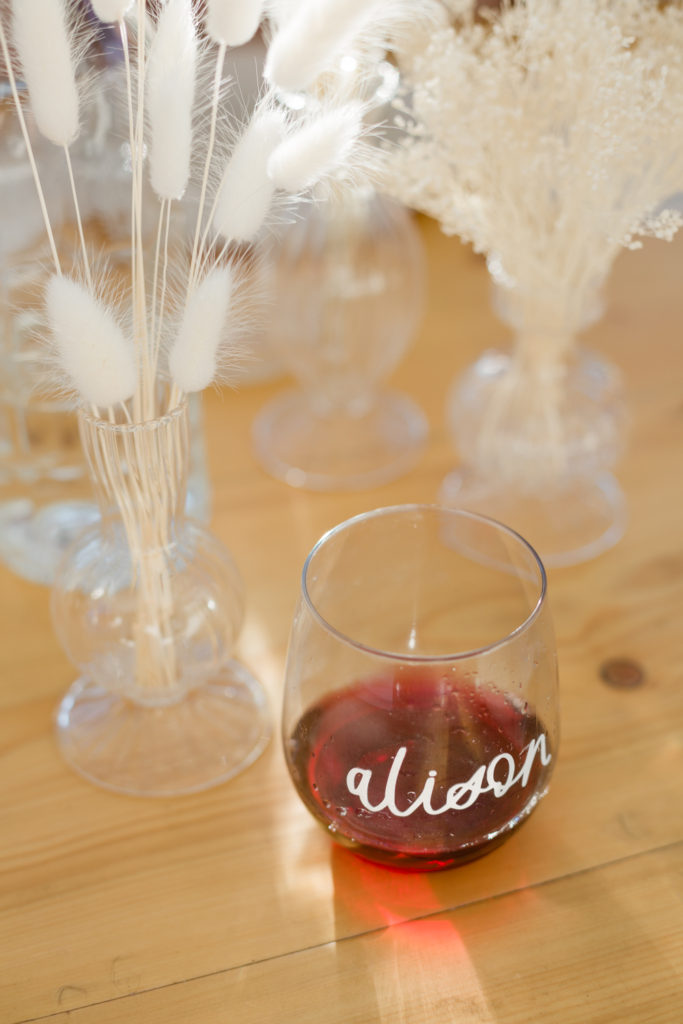 Thank you Argaux for making our wine tasting dreams come true! Until the next time…
xx
Jacquelyn