It's that time again, time for our annual review of the year and boy was 2019 good to us! Not only was it a year of growth professionally and personally for us all, but it was the 5th year of Beijos! That's right, we've been at this for 5 years now and I can't believe it. I really wanted to do something big for the occasion but it didn't happen, but hey we'll see if we make it to 10 years for a really big bash, haha!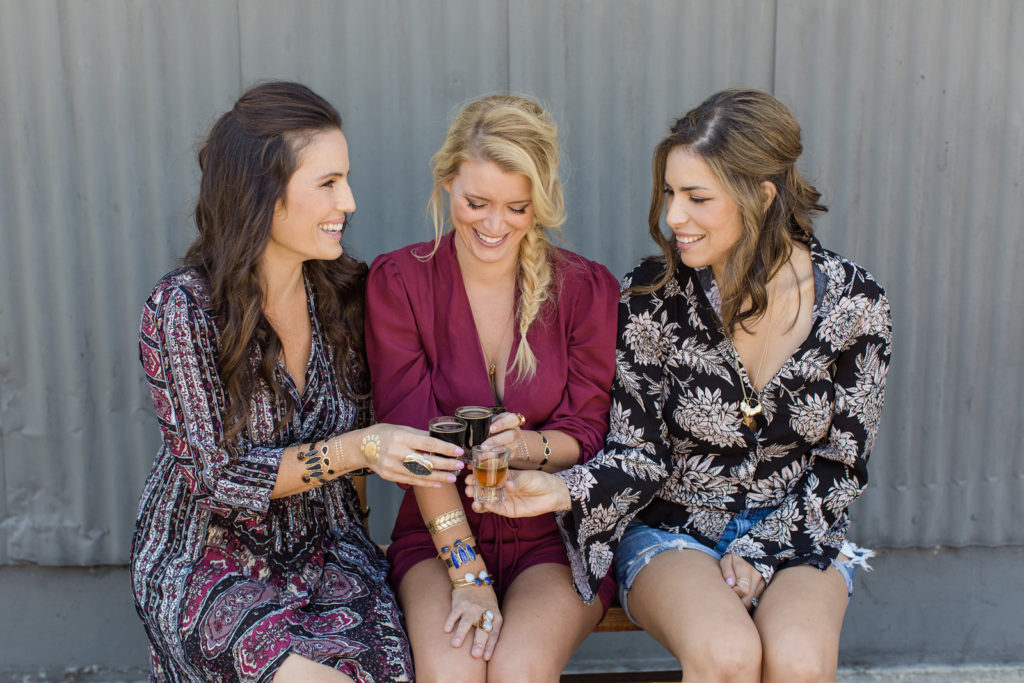 This year we continued to grow our portfolio with events and the blog. Leah and I are so lucky to have so many amazing event clients. Some are clients who continue to use us year after year for their celebrations and some were new! We had the best time celebrating their big moments as well!
This was the first year that offered us the opportunity to travel out of state for an event which was so fun!! There's lots more to come this year and Leah and I will continue to deliver to our amazing clients we are so grateful for – and have fun while doing it!
The blog continues to be the perfect creative outlet for Abby and I. The best part of the blog is how much fun we have doing it. We get to explore the ideas we have and bring them to life and I feel so lucky for that! This year we plan on growing the blog and creating a newsletter for our readers, so stay tuned for that!
Keep scrolling to see a few of our favorite posts this year and I have to say a big thank you to all our "friend-ors" (vendors who are friends) who help to make Beijos what it is. Thanks 2019, you were a fun one!!
---
J A C Q U E L Y N
I can't believe 2019 is over, and I really can't believe it's 2020!! This has been a big decade for me. I got married, bought a home, started a family and a business! With all this amazingness I wonder how the next decade can top it, but I'm sure it will!
As far as events, being a part of our client's biggest moments in life makes my heart swell. I feel honored and thankful to be trusted with such special times. And for the blog, I am also thankful I get to utilize my creativity and share it with all of you!
Sorry in advance, but as usual, I'm having a hard time narrowing down my favorites, so I'm just gonna go for it! Here we go…
Let's start with this I Love You Like XO shoot for Valentine's Day last year that was also featured on Green Wedding Shoes! I just had this idea to do the North Star rose gold XO balloons on repeat and I never dreamed it would be this pretty! I can't get enough of the color scheme and seeing all the flowers by Third & Park, rentals from Sweet Salvage and tabletop from Cherished Rentals together was just stunning! Thanks for the photos Roxanne McClure!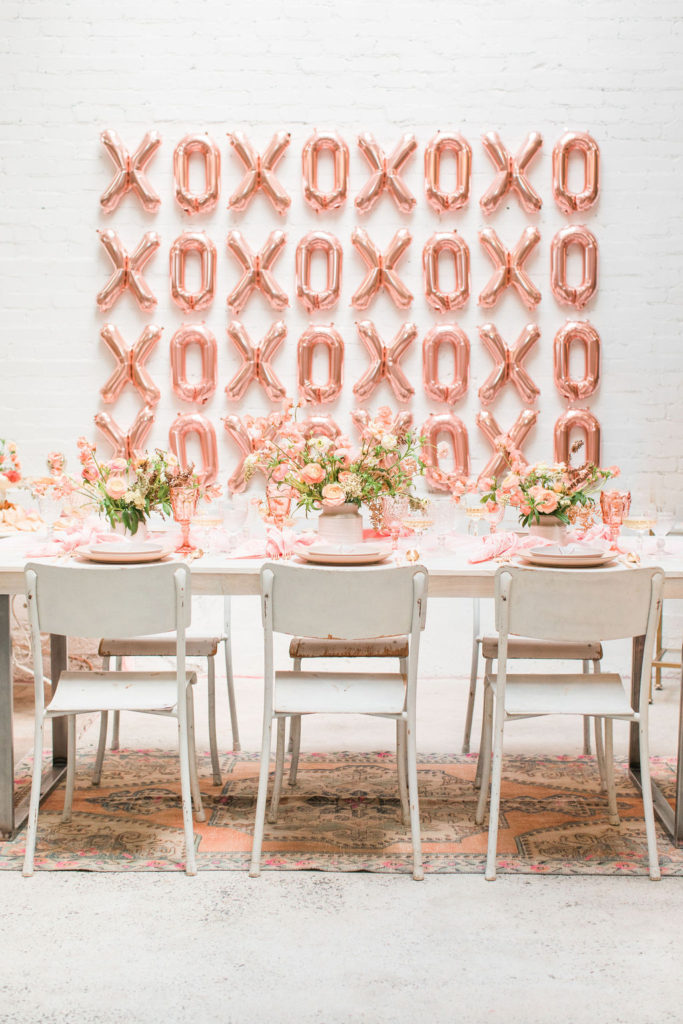 Speaking of color… I still can't get enough of this kumquat inspired tablescape! So much color and it all played so well together! The pop of orange with that sage green, just so fun!! Of course I couldn't have done it without L'entramise, River & Bridge, Hostess Haven and Flora. They made this magic with me and it was all captured by my girl Megan Welker.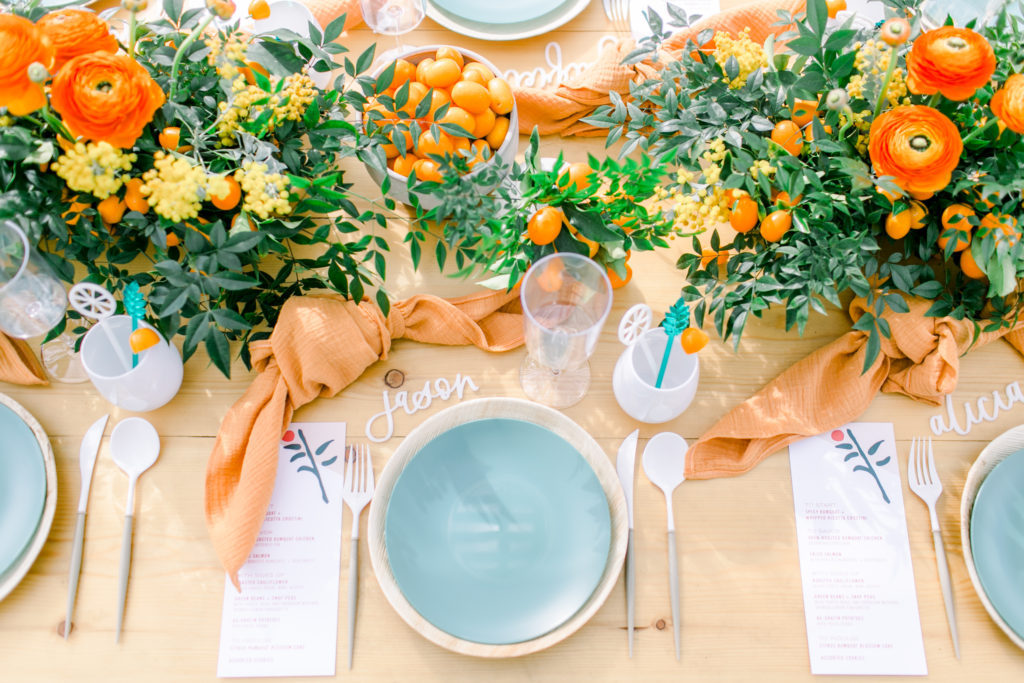 How could I not have my only sister's baby shower on the list?! My sister Janna was pregnant with her first baby and my family was beyond excited! She didn't find out the gender so I went with a neutral color scheme – think grey, blush, orange, it was so fun!! We did the shower in her own backyard and it was photographed by the talented Ala Cortez.
The balloons were done by Up Up in the Air, florals by Wild Darling Florals, tabletop from L'entramise, details by Miss Multee and desserts by Sugar Crush Sweets. Everything was amazing and I was so happy to shower my sister with style and love! Her baby BOY August was born on March 7th, and he's the absolute cutest thing, I LOVE HIM! Thank you to 100LayerCakelet for featuring it!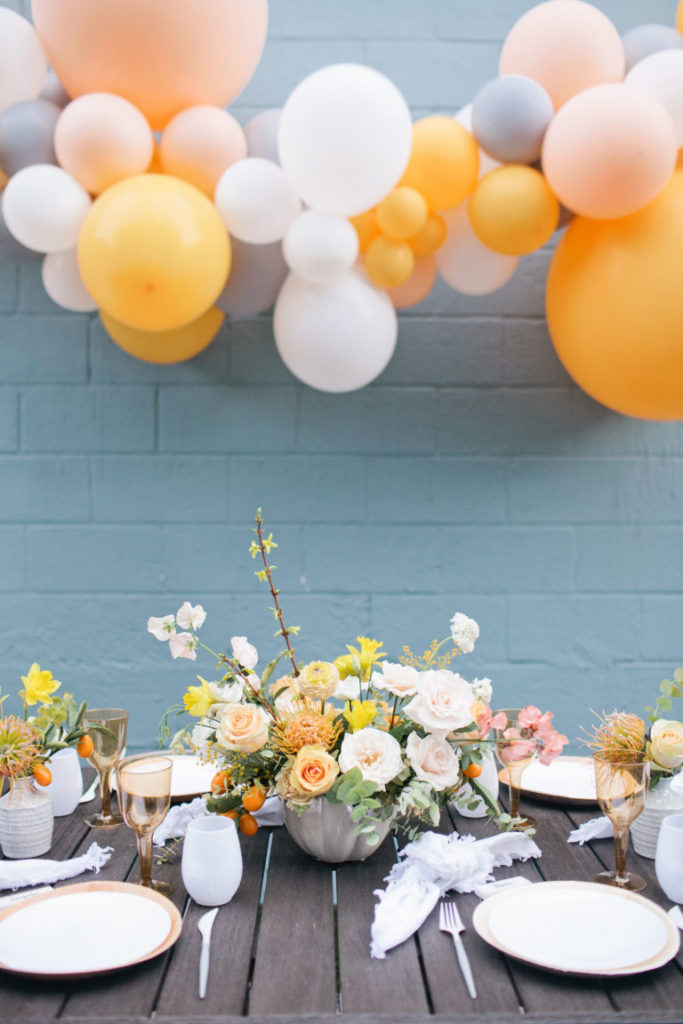 This past Spring my kiddos were obsessed with the movie Peter Rabbit. We watched it a lot leading up to Easter and I became in love with the idea of a Peter Rabbit party! I wanted to use veggies and fruit on the table and whimsical garden type florals. French Buckets made it all come to life with her beautiful floral arrangements. Plus, all of the cute details by Poppy Jack Shop were just the sweetest. The kiddos loved being a part of this one and my buddy Alison Bernier was behind the lens getting them all cute and smiley! Plus it was featured on the amazing 100LayerCakelet!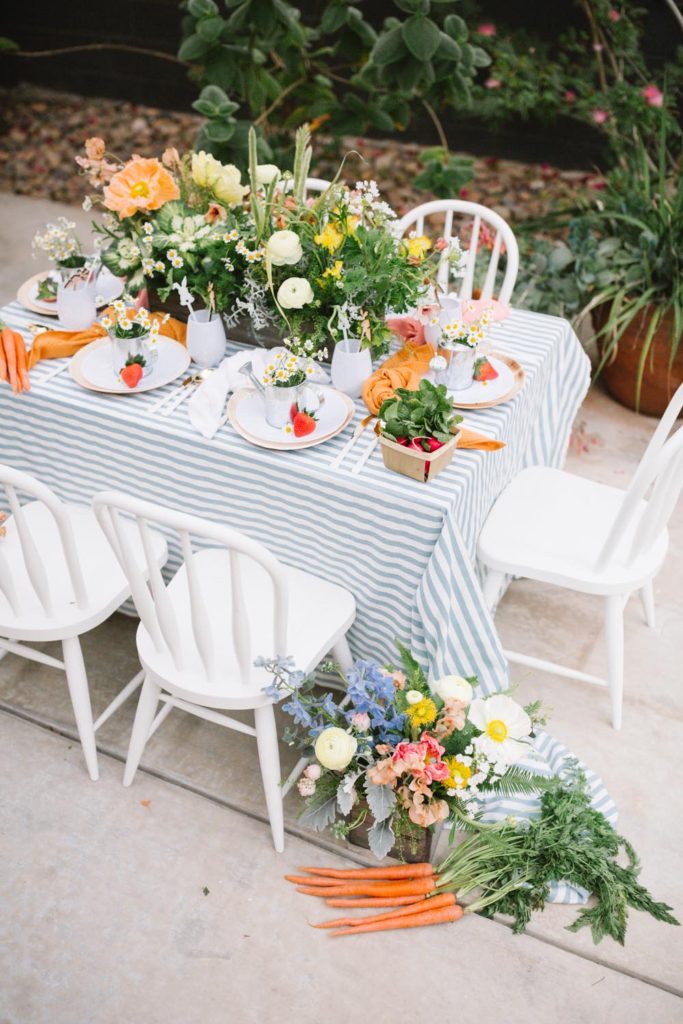 Next up, my own son Court's 5th Birthday! I still can't believe he's 5, and now almost 6!! Where did the time go?! We started Beijos when I was pregnant with him, our first wedding ever I was 8 months pregnant!! 5 is a pretty big deal so we went big with a camp themed party and boy was he over the moon! I was so happy to have it featured on 100LayerCakelet!
I'm especially thankful for my "friend-ors" on days like these. Up Up in the Air was responsible for that amazing balloon installation, Sweet Salvage Rentals supplied all the perfect details, Sweet & Saucy Shop and Frost Your Cookie did the amazing desserts, Poppy Jack Shop nailed it on all the signage and of course Alison Bernier captured it perfectly.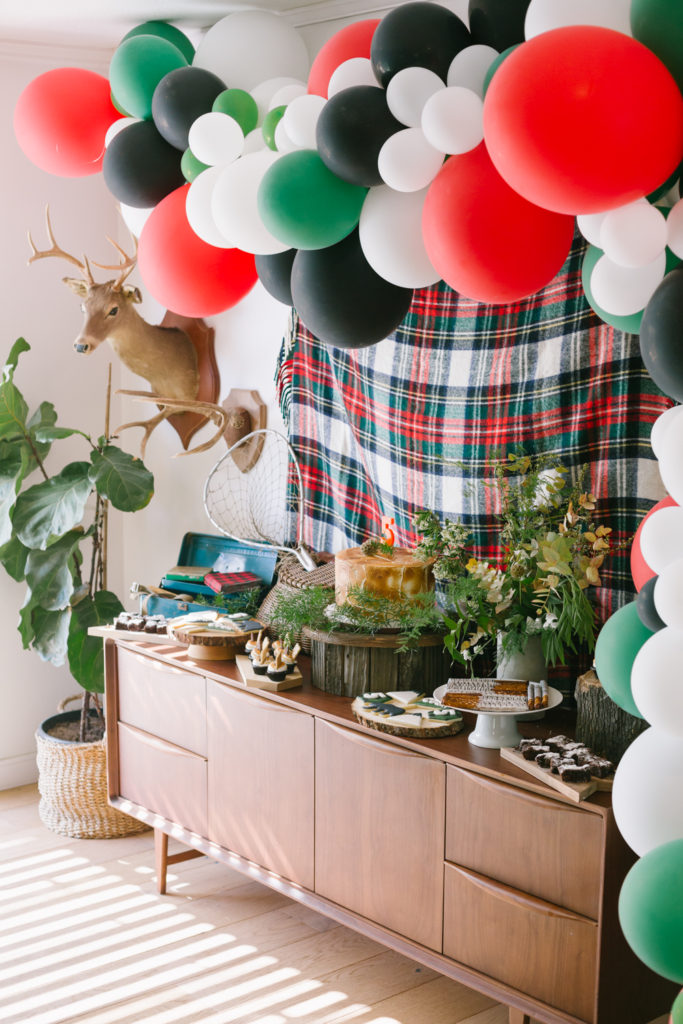 Well, a huge part of the beginning of my year was Game of Thrones. Did that sound as lame as it did to me?! Haha, but seriously – my husband and I decided to watch the entire series together before the final season aired. We were able to do it just in time, goals, I know…
So I did two shoots to commemorate this amazing show and one was kid themed! I thought, how can I celebrate GOT kid style and it was with a really colorful dragon party! The Pop Shop did the most amazing balloon installation, Beautiful Savage Flowers did the prettiest rainbow floral arrangement and Poppy Jack Shop nailed the details as per usual! And again, the talented Megan Welker lended us her lens! This one was featured on Inspired By This as well!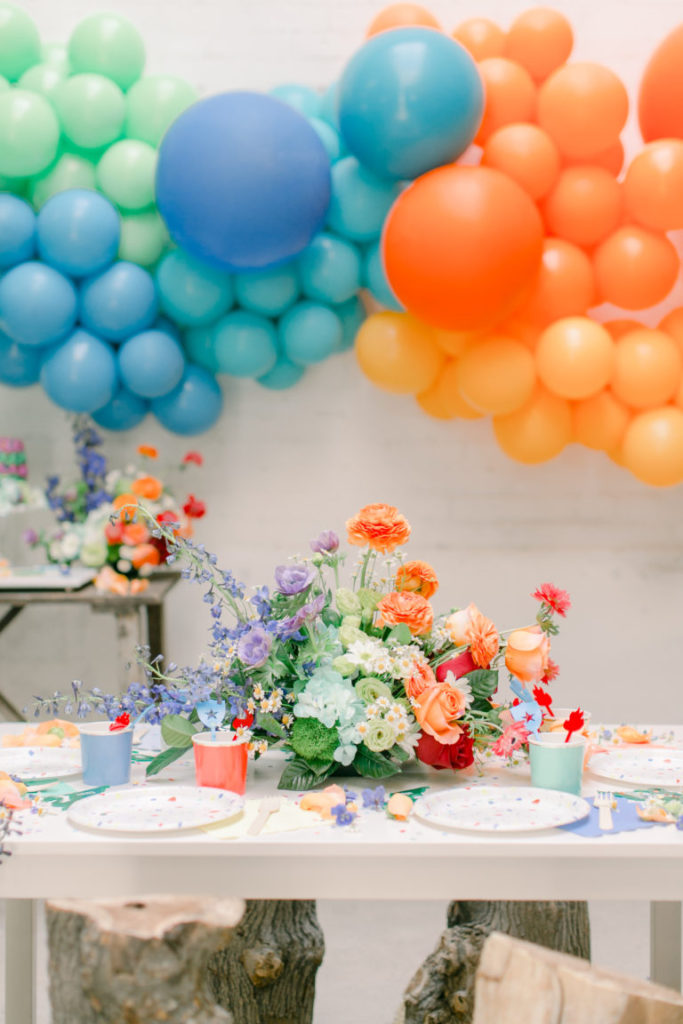 This was definitely a highlight of the year! Not only was Kelly of Donuts and Daisies and Jennifer of Freckles on Filmore were the most amazing clients but boy do they have style. Jen asked us to help design and plan the shower of her sisters dreams and we are still gushing over how gorgeous it was!! It was featured on 100LayerCake this past summer.
The balloon installation by The Balloon Man was probably the most amazing I've ever seen. Plus the rentals from Found Rentals, florals by Tumbelweed Floral Truck, Tabletop from Frances Lane and signage by Proper Letter. It was all just SO PRETTY you guys!!!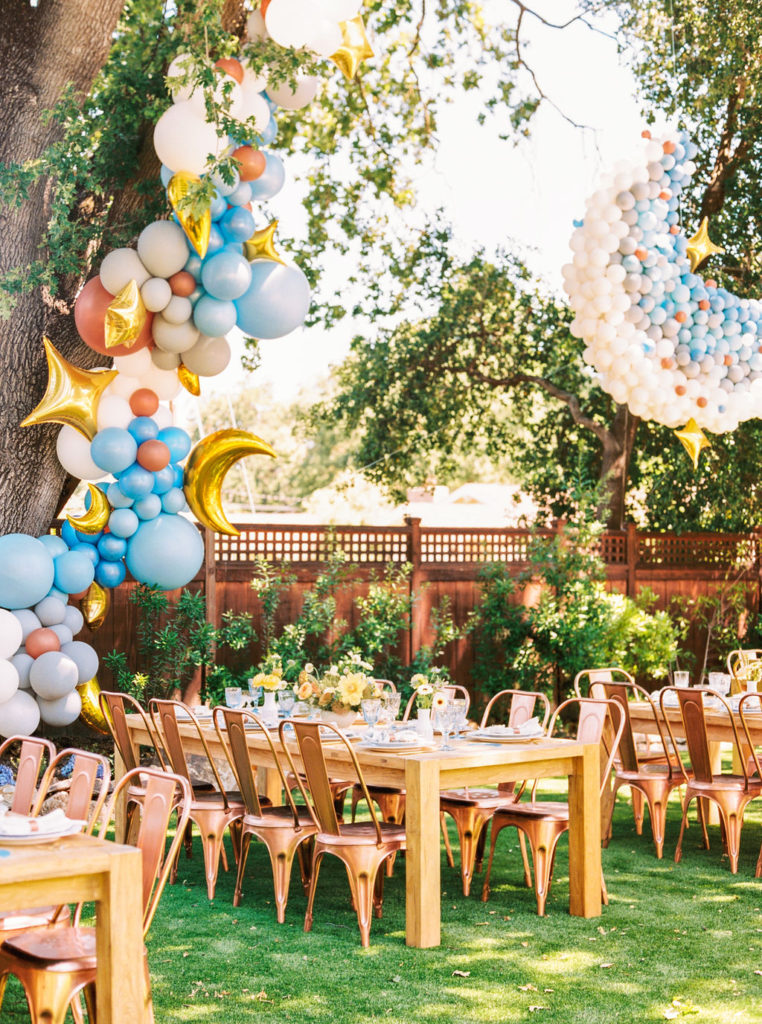 Toy Story holds a special place in my heart. When Court was little we loved watching it together and he had all the cute toys. Now going to Disneyland often Buzz Lightyear is Cruz's favorite ride! I knew when the final installment of the series came out this year I had to do a party and lucky me, I got to collaborate with Pottery Barn Kids for it!!
Right away I knew I wanted the iconic blue sky and white clouds as a balloon backdrop. The Pop Shop made that vision a reality! Meghann Miniello supplied the cute details, Sweet & Saucy with the amazing desserts and French Buckets with the perfect florals. But best of all, it had a few of my favorite little people in it! Some of my dearest friends kiddos and our preschool buddies were the little models and I'll always treasure this shoot as it was right before a few of them moved out of state.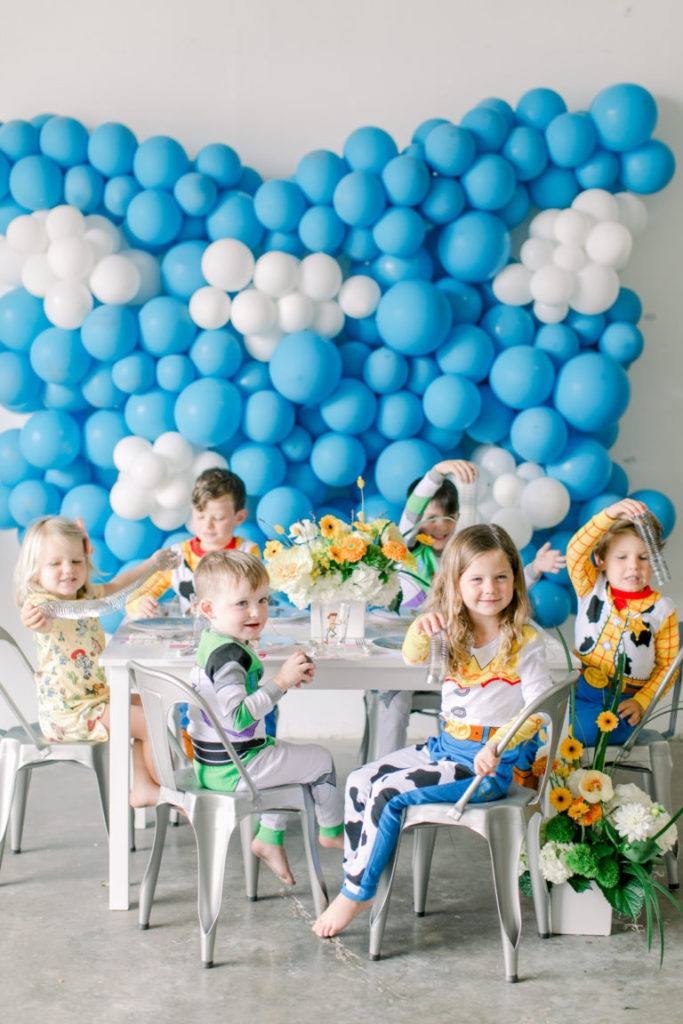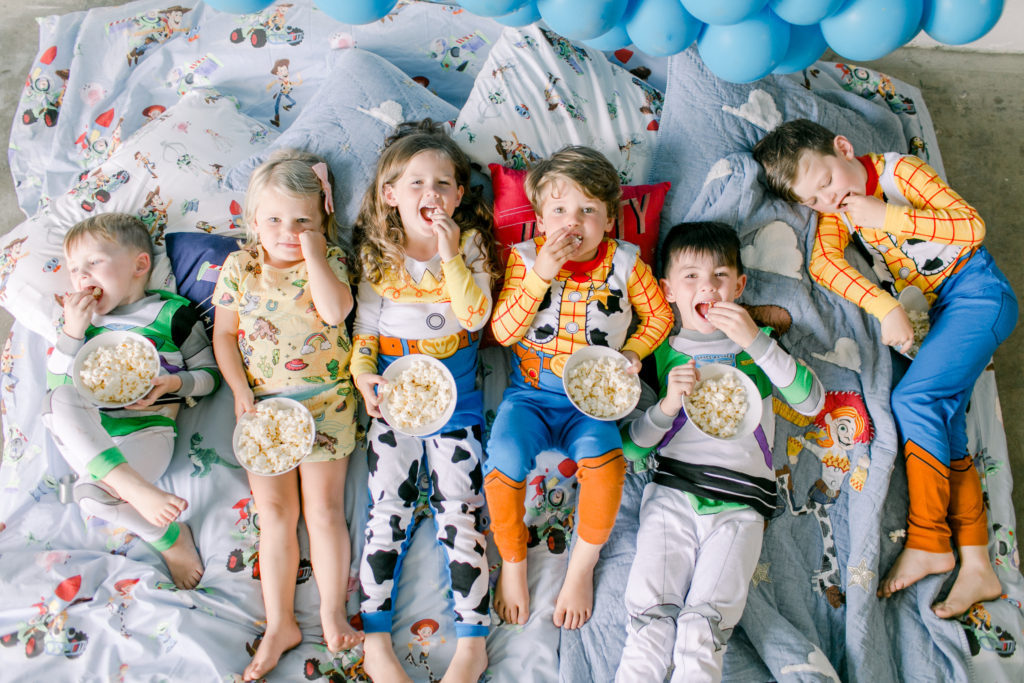 Another shoot inspired by my children! Haha! What can I say… Abby and I decided to do a week dedicated to shark week on the blog and obviously we needed a shark party! My boys LOVE sharks… I don't know how often I have to hear about Jaws, Megaladon and who knows what else. Either way I wanted to make this party fun and modern with a new take on all things shark! It was featured on 100LayerCakelet as well!
You may see a pattern here, but yes The Pop Shop did the balloons! She's just so talented! North Star and Qualatex kindly supplied all of the colorful balloons. Something I loved about this one were the paper plants made by Of the Flowers and the amazing details from Poppy Jack Shop. Oh, and I can't forget about the adorable desserts by Frost Your Cookie! It was all just so good!! Thank you Alison Bernier for the gorgeous photos!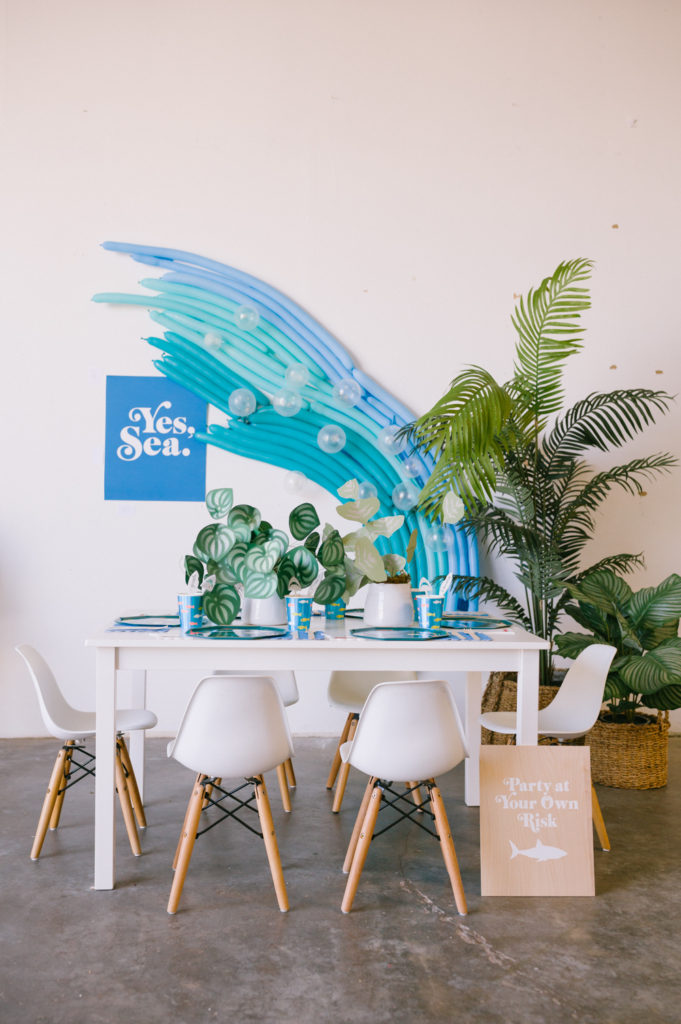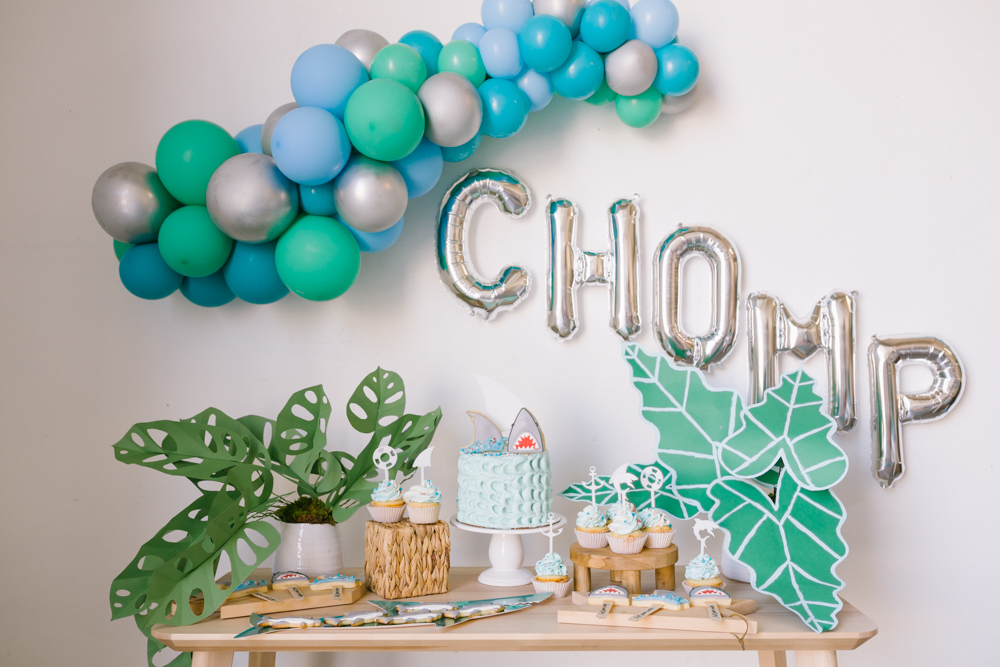 I had to include my little Cruzy's 3rd birthday party!!! He wanted a power ranger theme and boy was that a tough one, haha! I went with a muted color palette rather than the bright primary colors and added in some metallics.
You can see them in the beautiful balloons by The Pop Shop. I threw in some modern signage by Poppy Jack Shop, colorful desserts by Sweet and Saucy Shop and Frost Your Cookie and of course we had a Power Ranger come! It was a fun day where fun memories were made and I have my friend Alison Bernier to thank for the photos!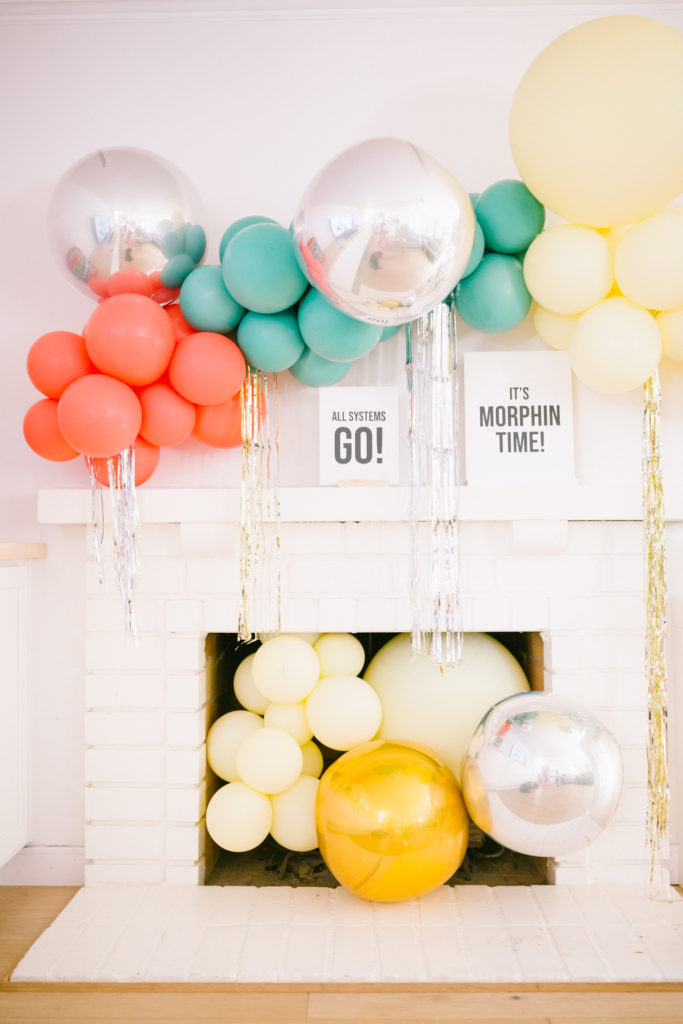 Last but not least… I was so thrilled to work with one of my favorite's on a piece for Thanksgiving. Serena & Lily is my go to for all things stylish in my home and entertaining and to partner with them was a dream! I created a backyard Friendsgiving tablescape and I love how it came together. Third & Park did the most gorgeous florals, Cherished Rentals provided the pretty tabletop and of Greenleaf Chop Shop supplied the tastiest menu. Thank you go Cyd Weeks for taking the beautiful photos!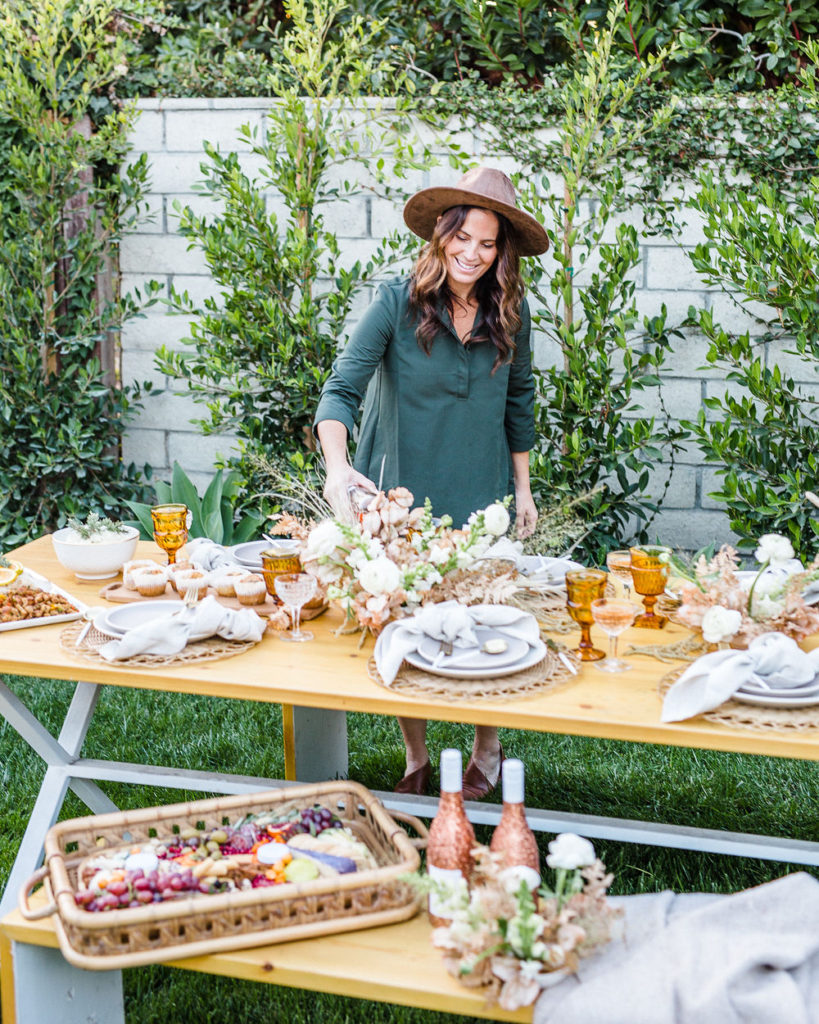 ---
L E A H
Hi guys!!! I just love jumping on the blog when I can, I feel so lucky to be a part of such an amazing thing. I mean BEIJOS really is amazing and I know you think so too because if you didn't you wouldn't be reading this, LOL. When I look back at how it all began it really rooted from a labor of love and believe me it STILL feels like that, and that's where the pinch me part comes in. I'm so proud of all of our hard work to get it where it is today and I'm so excited to keep on hustling to make it bigger and better every single day. Thank you so much for following along and allowing us to inspire you daily and create beautiful events for you and your loved ones.
But hey Eeeeekkkkkk it's 2020, I just can't believe it. It really did feel like any old new year, but no it wasn't. 2019 was epic because it closed out the best decade ever! Yes I just used the word epic probably for the first time ever, but hey it really is fitting there! I began adulting in 2010 by getting married, and doing all the things that make you an official one like mortgages, kiddos and stress haha!
To round out the decade here are a few (a lot) of my favorite shoots, events, and what have you we had our hands in this year. Enjoy walking down memory lane with me!!
First up is our beloved RataTWOille!! You will notice that a lot of my favorites is when a client comes to us with a hard theme, or something of a challenge I should say. I swear they really come out the best and It just feels good to see how amazing it all came out. This party was for one of our favorite little ladies Miss Mila. She turned two, check it all out here.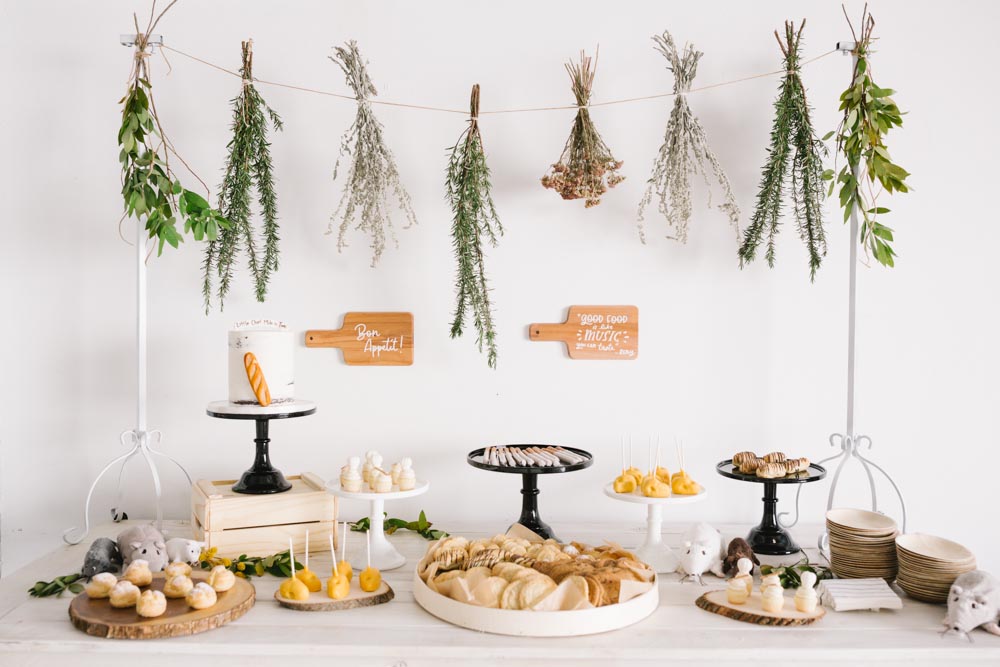 The dessert set up was nothing short of so damn cute and the detail in this modern table just speaks to me!! Desserts by Sweet and Saucy shop, rentals by Sweet Salvage , florals by French Buckets , adorable photos by the talented Alison Bernier and featured on 100 layercakelet.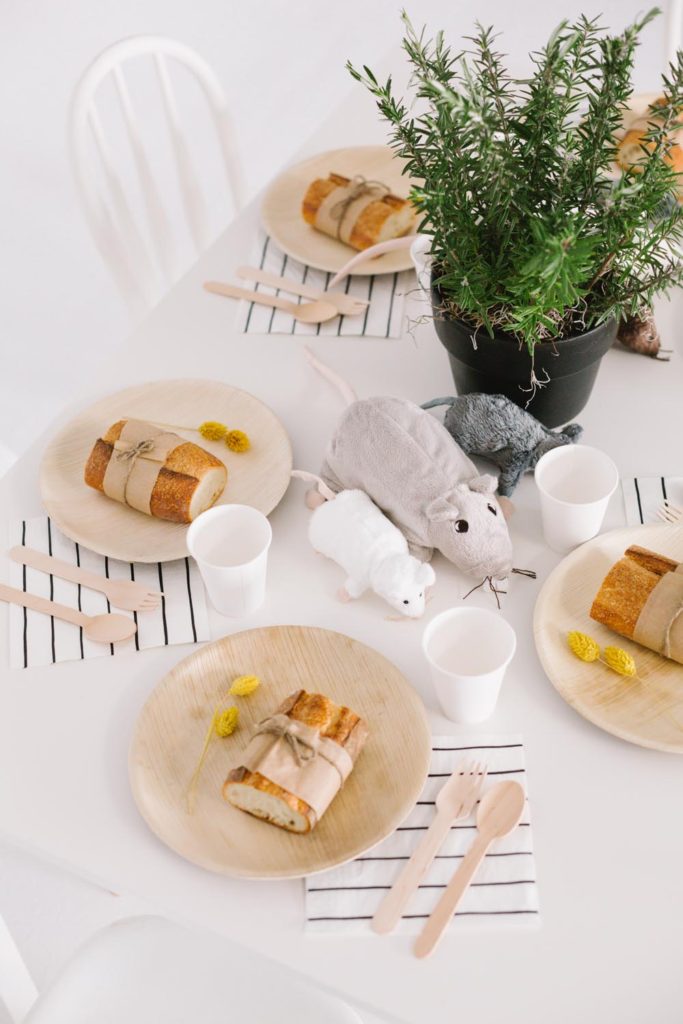 Another one of my favorites was Edie's Art Adventure 7th birthday, duh! I can't believe she's seven. Ugh, I don't like them to grow, haha. She's already talking about her baking party when she turns 8. Gotta get on that one! Love the mixture of colors here, but most of all the theme Mary Poppins. I loved that movie when I was little and I'm so glad she does too. We had her party at Art + Soul Collective and it was very fitting to her most favorite hobby and her beautiful colorful spirit. Amazing balloon install by Up Up in the Air , signage by Meghann Miniello, beautiful flowers by Third + Park, and photos by Alison Bernier.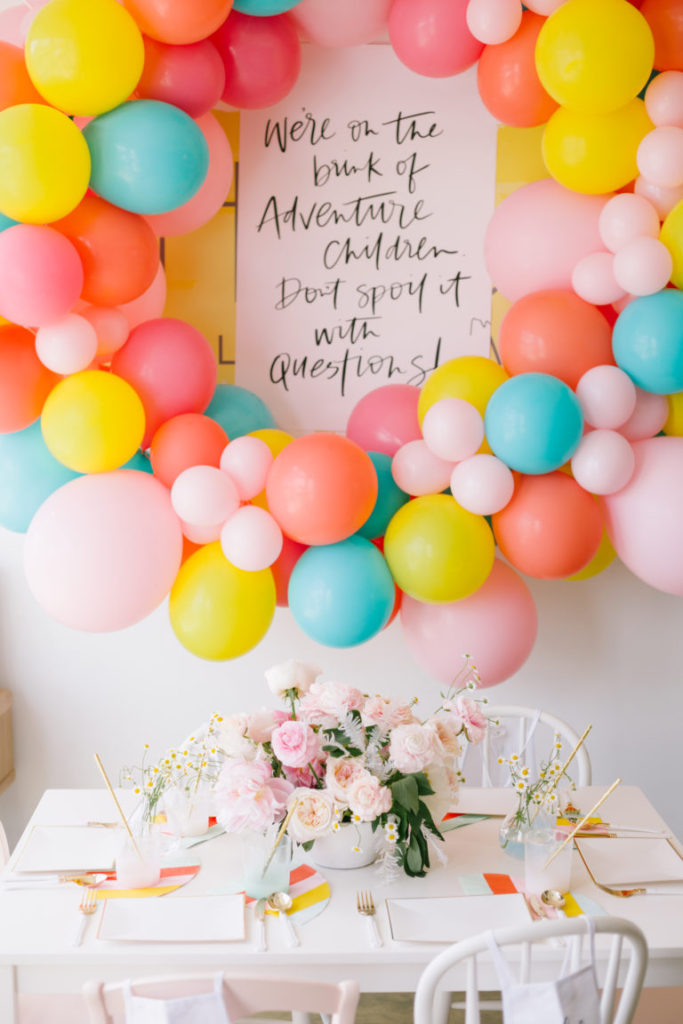 This next one was my fave for 3 reasons GAME OF THRONES, haha. No but I loved this Winter is Coming party because it was dark and medieval looking and it was beautifully executed Beijos style!! I loved the blacks, greys and burgundys and the drama of it, just gorgeous!! The Mad Florist did an exceptional job, rentals by Sweet Salvage, beautiful photos by Megan Welker and also featured on 100 Layercake.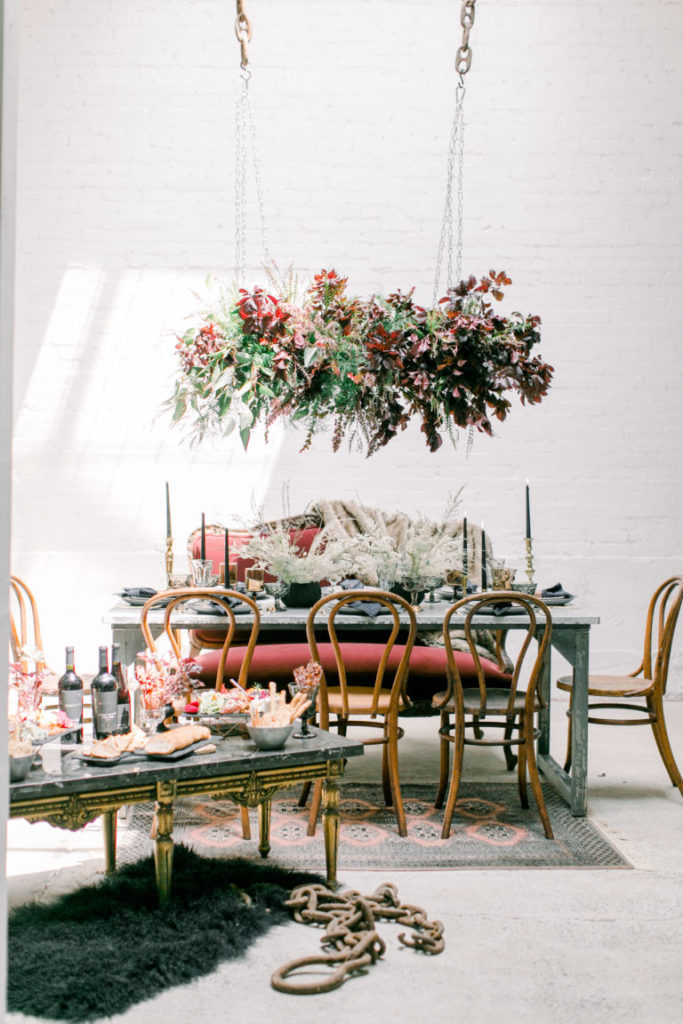 Our Beijos Getaway to Sonoma!! I mean who doesn't like beautiful scenery and wine?!?!? If you don't you can't be our friends, no just kidding we like sober people too!! But this getaway was really top notch. Our love for Norcal wine country is infinite, there are really no words. The places we saw, the food, the shopping, the relaxation all surrounded by wine!! I mean you really can't get better than that. If you can, please tell us so we can go there on our next getaway. It was amazing to get to do this girls trip Beijos style. Dove Cottage was the best place to stay, and this winery pictured below Ram's Gate was breathtaking really. All beautiful photos by Oliva Marshall and featured on Green Wedding Shoes.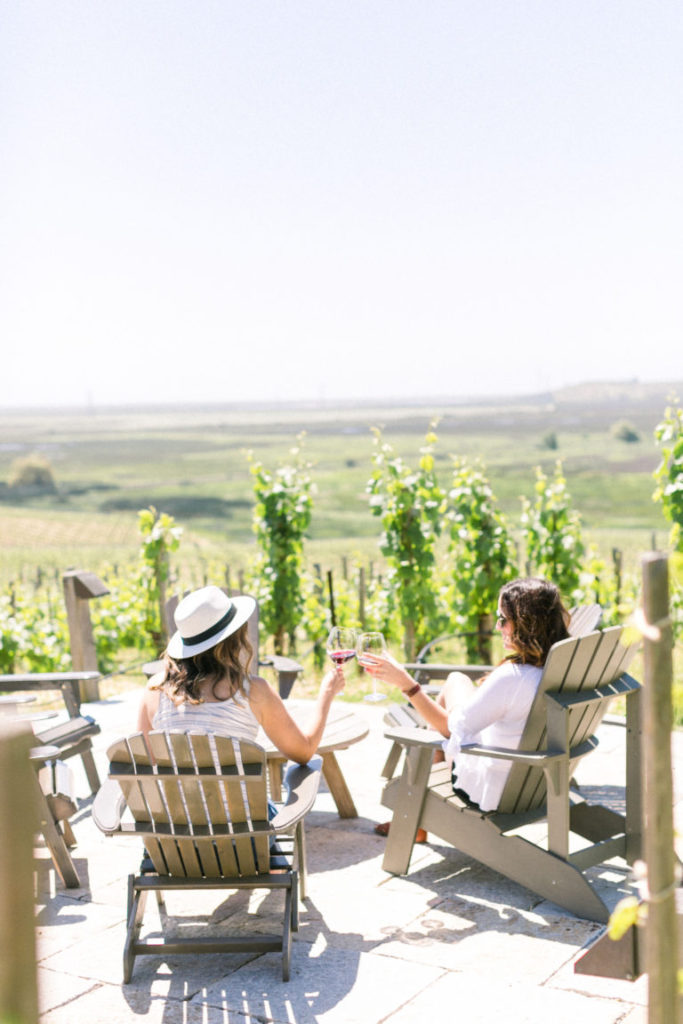 Our Summer time fun with Pottery Barn Kids was a favorite of mine. When Beijos and But First Party collab it's a goodie, let me tell you!! And of course it didn't help that our adorable kiddos were all in it. Pottery Barn kids really always outdoes themselves with the party props and this outdoor fun party was one for the books. The use of color along with the attention to detail on these tables was amazing, cookies by Star Bakes, popsicles by Pacific Organic Pops and Balloon installation by Bonjour Fete all contributed to why this one is a super favorite!! All beautiful photos by Billye Donya Photography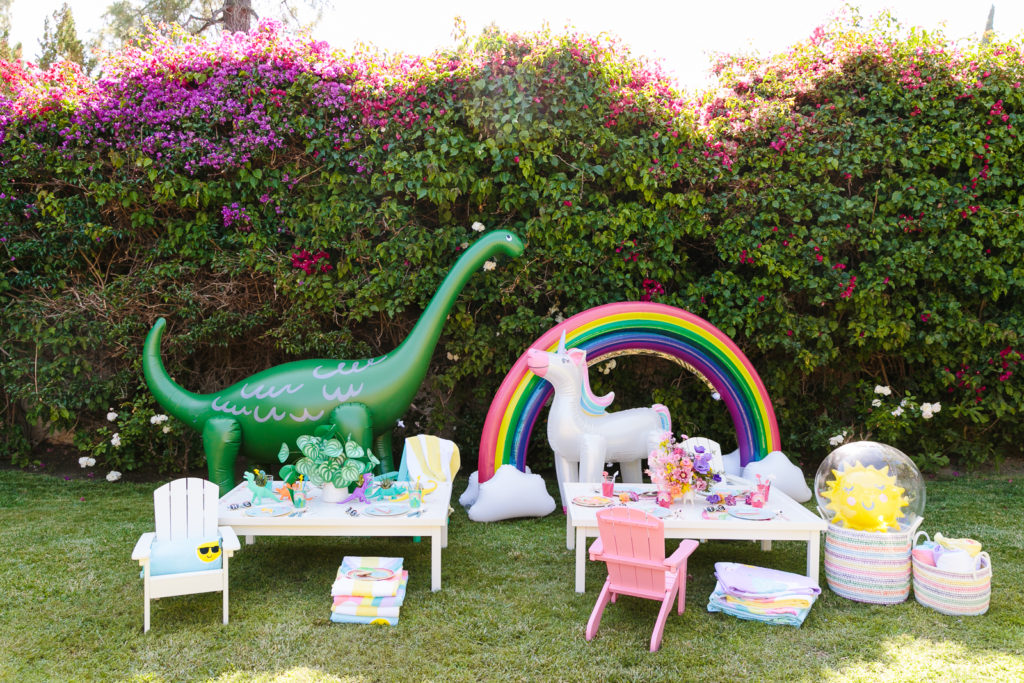 Another colorful fave was cutie patootie Scarlett's 5th flower power Birthday party! The airstream, the peace signs, the rattan…need I say more? We love partying with Scarlett's mama Alatheia of Art of Being Female because the DETAILS are just over the top and on point. Like "Go Big or Go Home" is an understatement and that my friends is the JOY of party planning right there… Amazing flowers by French Buckets, balloons by The Pop shop, amazing signage by Meghann Miniello, and gorgeous photos by Alison Bernier.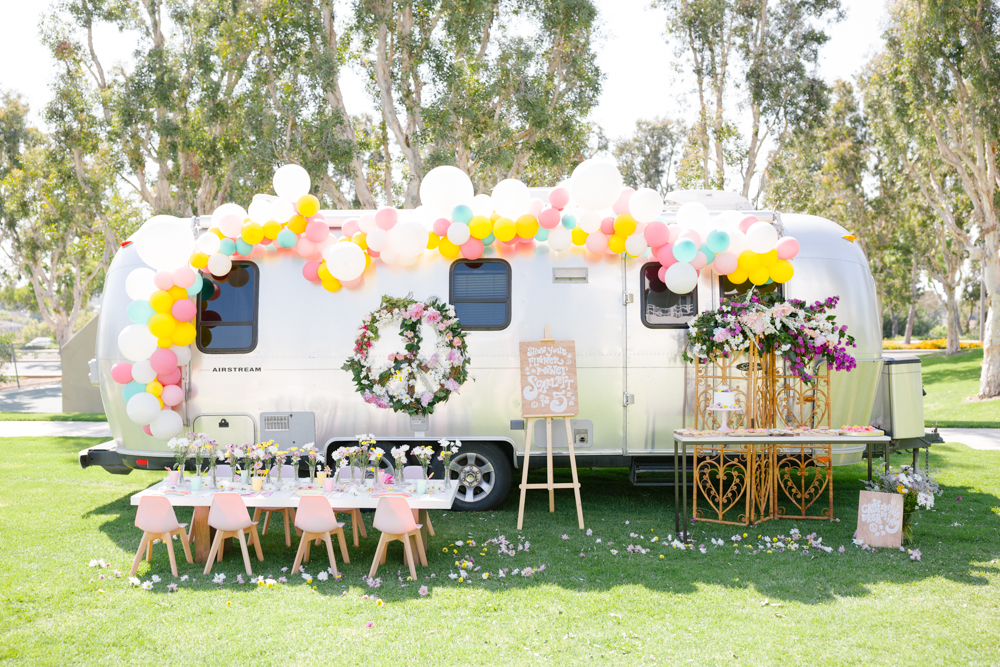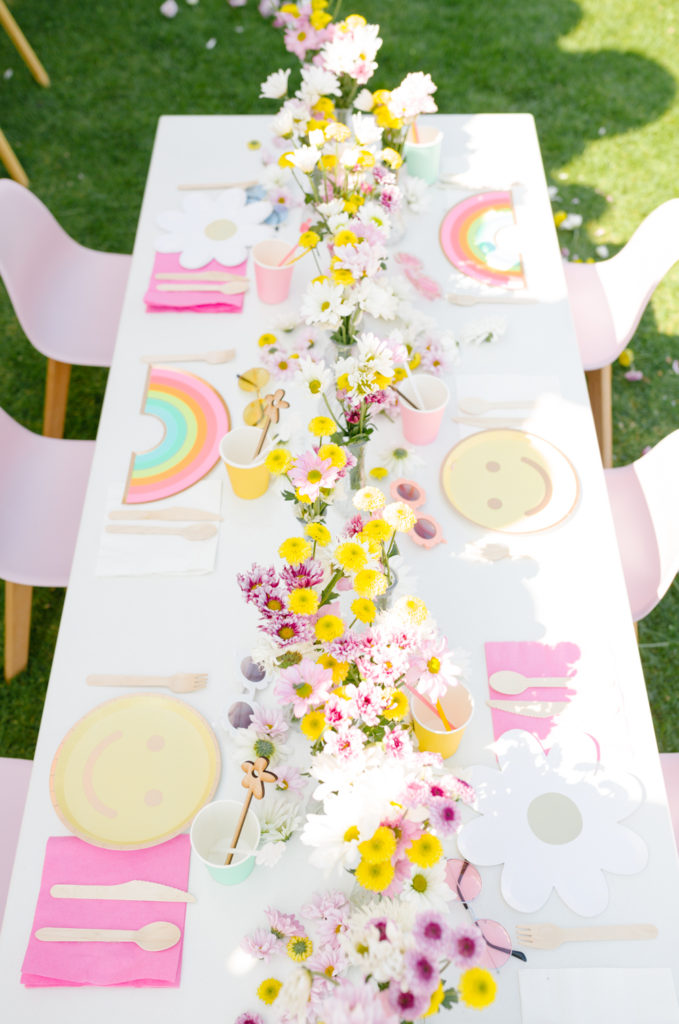 My boy Henry's Builder party was just the cutest. This theme is very popular among stinky and dirty little boys, but we Beijos-ified it pretty good! I loved the marbled balloons by The Pop Shop, Poppy Jack Shop with all the modern construction signage and invite, the cutest desserts by Frost your cookie, and awesome photos by Alison Bernier.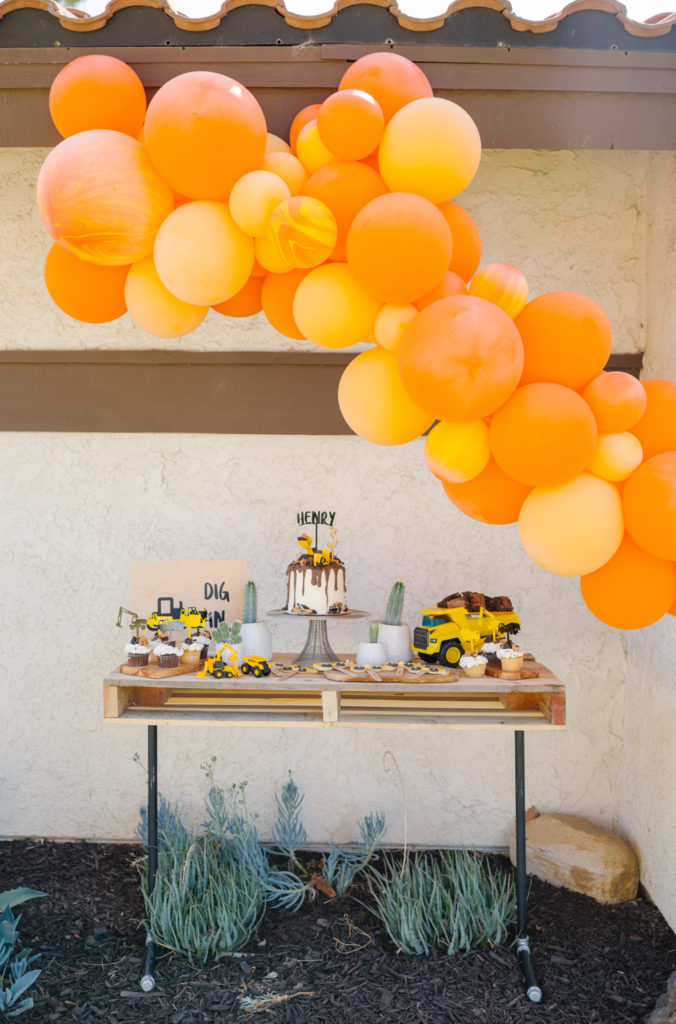 Another fave another Pottery Barn Kids party!! This time it's Frozen themed Slumber party!! We LOVE Frozen in this house and we were super excited to watch Frozen 2, let alone be a part of this freaking adorable shoot! The details in this one were so good!! Especially the installations by Ashley Renuart, The Pop Shop, Creative Amme, and Not Just in Novels!! I would say they were all so on point and so HOT, but it would be more in line to say it was so FROZEN!! Hehe…beautiful photos by Alison Bernier.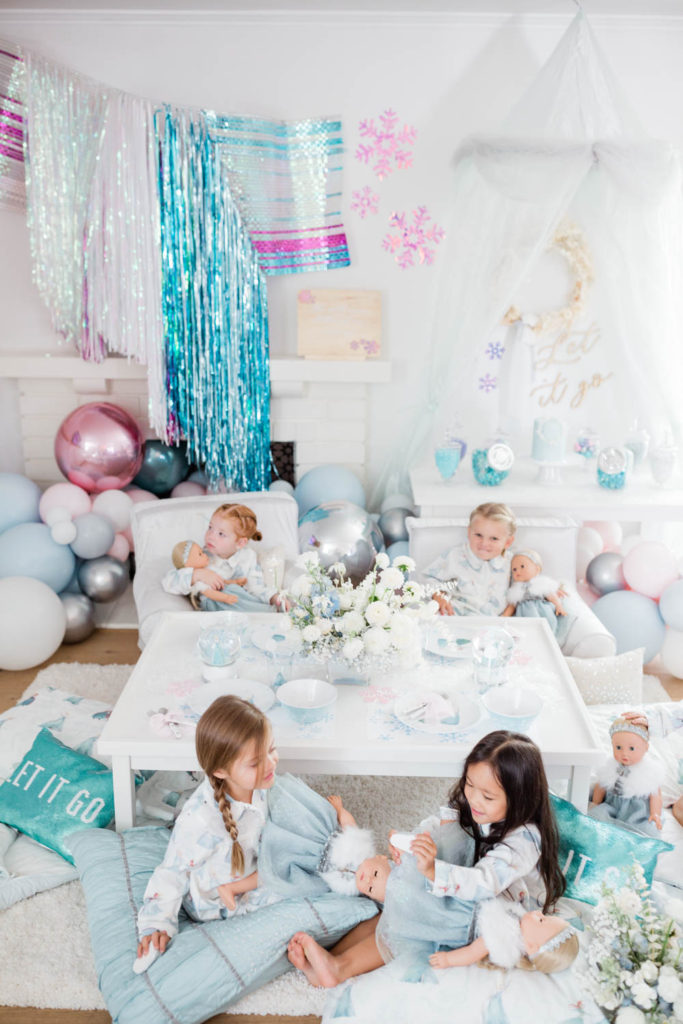 Last but certainly not least, the wedding of Meg & Jake from One Hope in Napa Valley. We literally felt everything (excited, honored, etc) when Meg reached out for us to help her style and coordinate her wedding. It was at the most beautiful venue Estate 8, a private residence on One Hope's property. I can't even do it justice by my little 2 second spiel on why this made the favorite cut this year. The details are so special and the photos are STUNNING thanks to Matt Rice. Go and take a looksy for yourself here, also featured on Style Me Pretty.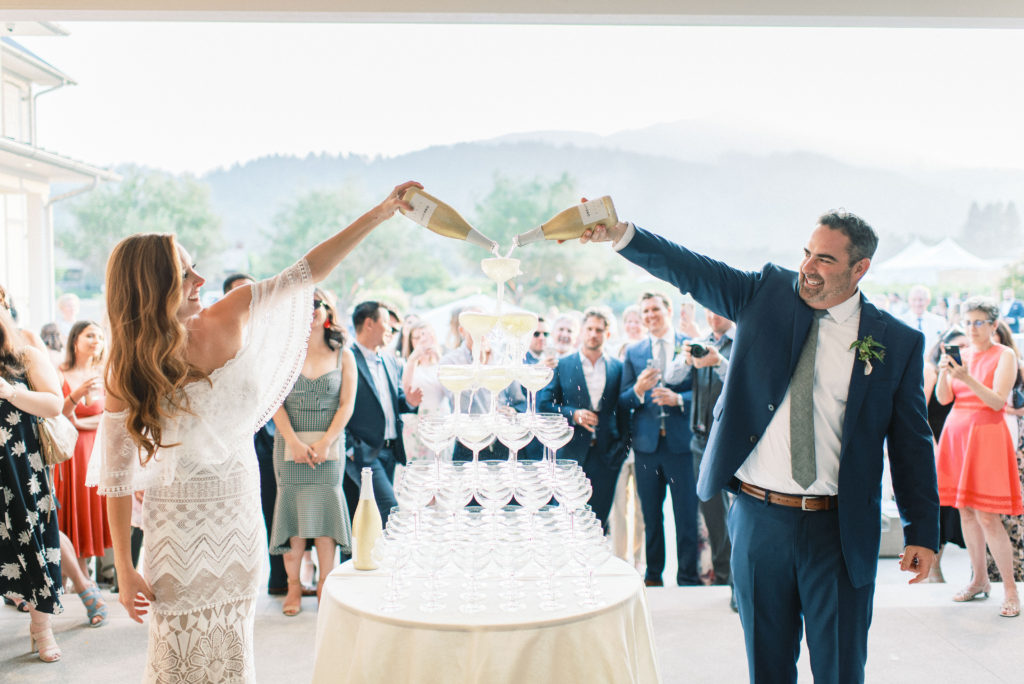 ---
A B B Y
This year like any year has blown by in a blink of an eye. Sitting down and looking back on all the things we accomplished this year has been so fun to think about. This year, Jacquelyn and I really took our time to figure out what we are passionate about, and I think you can really get a feel for it this year. Food and cocktails are my jam, and it's been fun to put all my creativity into it for our readers. Something simple as a salad, I love to change up and make it stylish for you to do it at home.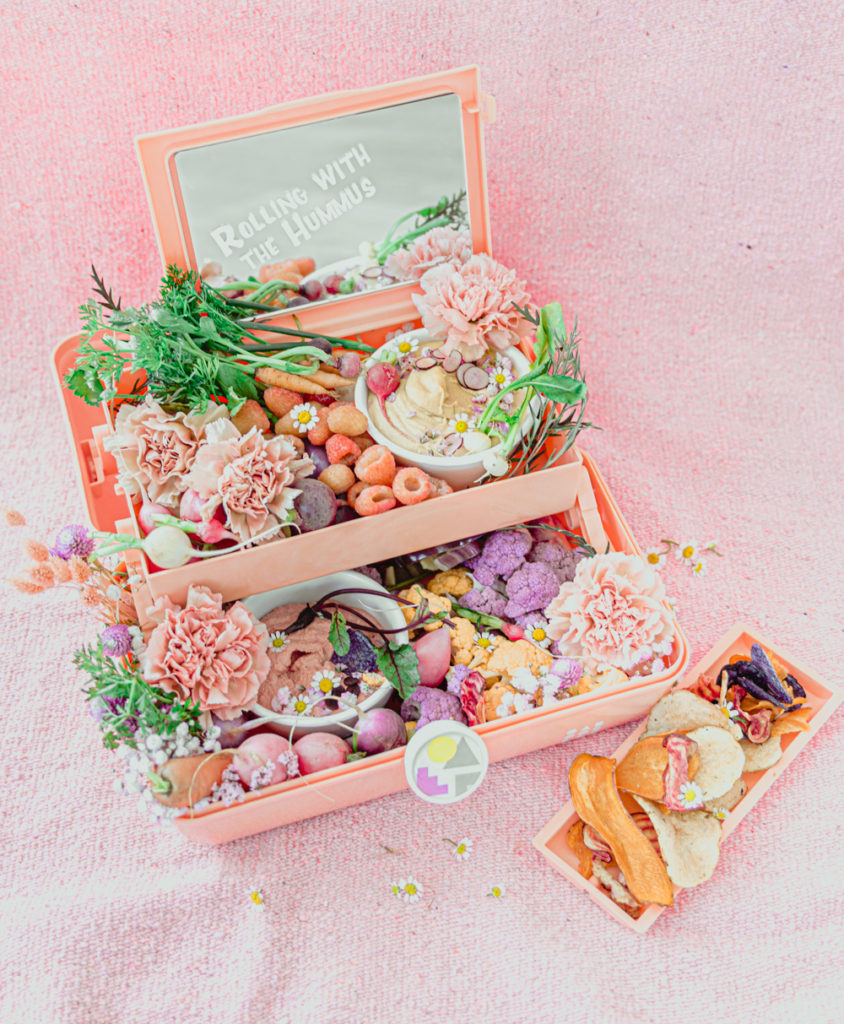 I can't really pinpoint a favorite of mine, cause each one is fun in itself, and all so different. But '90's week with the caboodle hummus tray, and fun TGIF inspired cocktail stirs were fun to create. Take something simple like a hummus tray, and present it in a creative and cool way.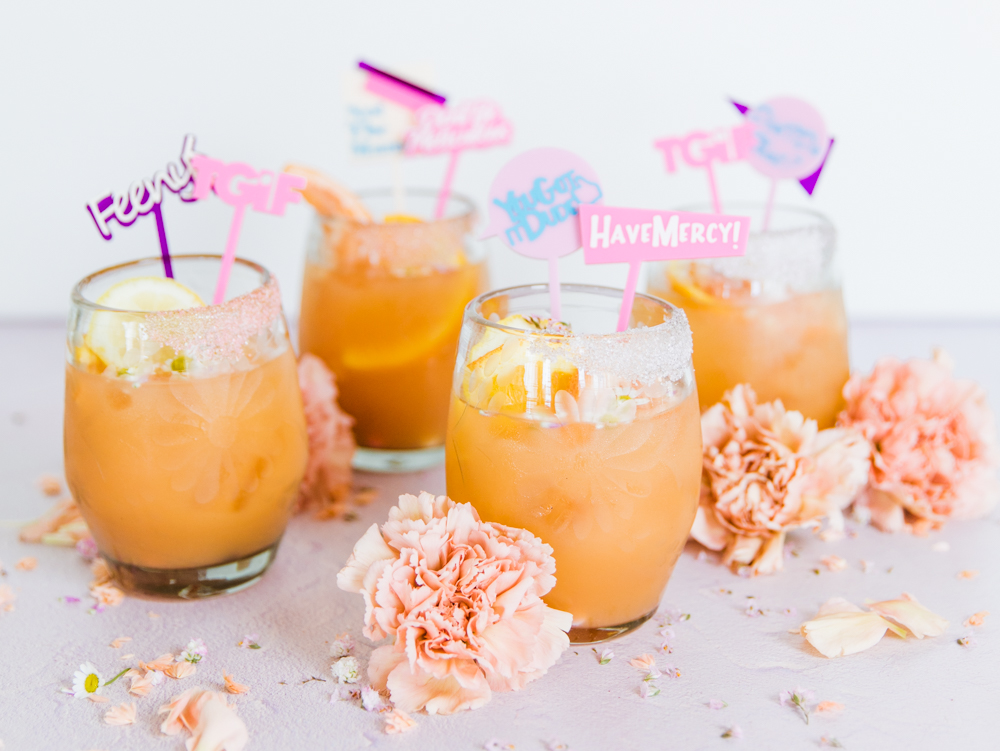 Oh, and I can't forget my pantry! This baby was a work in progress for over a year it felt like. It's my little safe haven for when I want to hide from the kids. Totally Kidding. But I really love it, and looking forward to doing more home projects.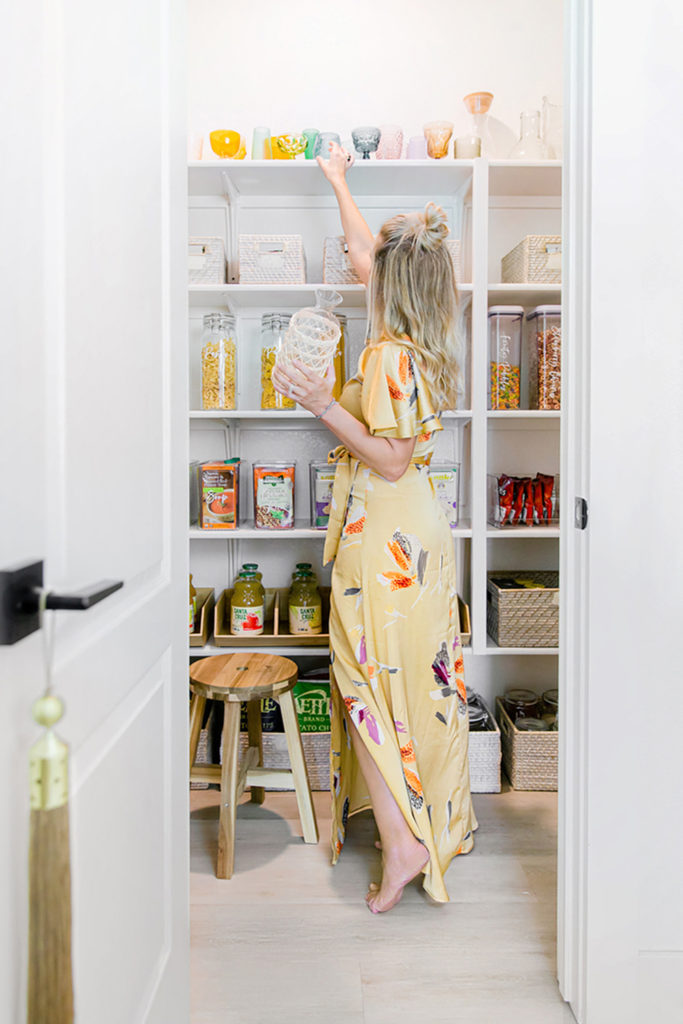 2019 I think is just the start of what we have planned for the blog, and so excited for 2020 and all the ideas! It's not everyday you can say you love what you do for a living, but I sure can! And, I'm pretty sure my family and friends say the same being my Guinea pigs for the Beijos test kitchen.
---
Happy New Year!! Let's get this decade started Beijos style!!!
xx
Jacquelyn, Leah & Abby