Wow, I can't even believe it's 2019!!!  This year is somewhat a milestone for Beijos, this marks our 5th year in business!!  That is huge, to see this thing that began as a creative outlet and has blossomed into what it is today is pretty amazing.
I think 2018 was a turning point for us in many ways, we each sort of found our niche in the business which really helped define our roles.  Leah and I have taken the events by storm and have learned so much.  We love doing each and every event and can't wait to see the fun we get to make this coming year!  Abby and I are holding down the fort on the blog and creating magic left and right.  Sometimes it's hard to contain all of the ideas we have, but I'm so excited to continue with everything we've built and grow more this year.
In the past we've done 3 or 4 favorites from the past year, but this year we went a little bigger…. We each chose a few more because well, there was just too much goodness to not share!!  It's crazy looking back at a year and seeing all you've accomplished.  It's tiring but also really inspiring!!
We hope you as our readers are still turning to us for all things pretty!!  Cheers to another amazing year and only the best to come!
---
Jacquelyn
This year was one of my favorites to date.  Sometimes my mind can go a little crazy doing both our events and running our blog, but ultimately I wouldn't have it any other way.  Being creative is just something that constantly has my mind racing with ideas and I feel so lucky that I get to make them into a reality and share them with you!  It was REALLY hard to narrow things down for me, so I was happy that the other girls had quite a few favorites too and I didn't feel the pressure to only share a couple… So here it goes!!!
Of course both of my son's birthdays were my top favorites of the year!  Court turned 4 in April and had a big pirate party!  Half the battle with these parties is keeping them going with the theme because they change their mind 10 million times, any other parents deal with this?!  Well I had to keep the pirate theme up once we decided to go for it and I'm so glad I did.  It was such a cute boy party and I love all the colors and details that went along with it.  Plus, Court had the time of his life, so that is always a win!  I feel so lucky to be able to have these memories saved year after year!!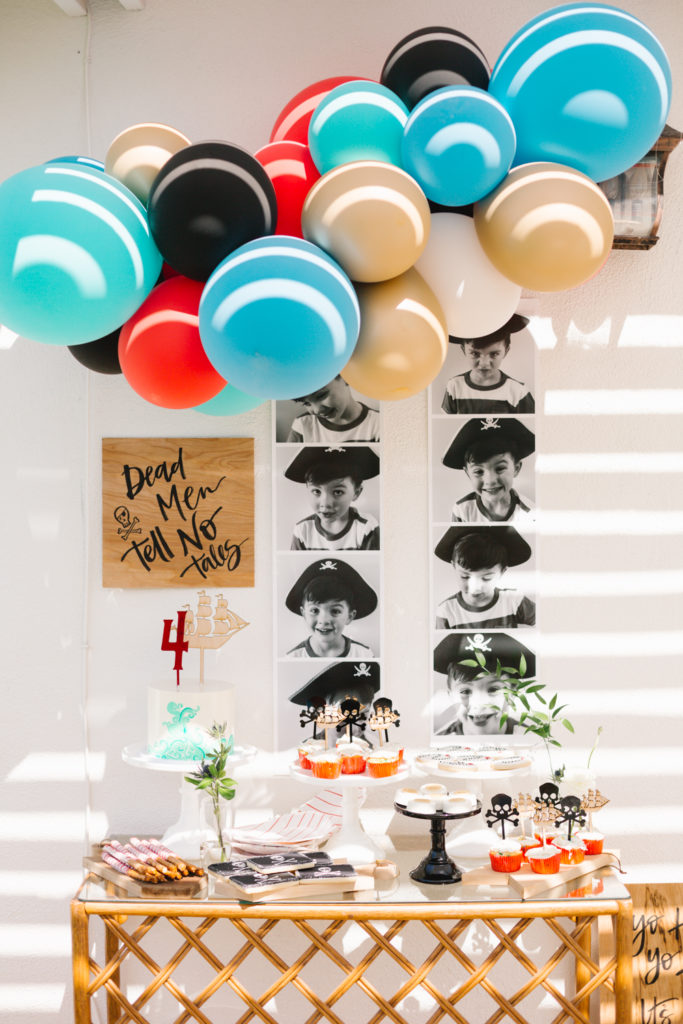 Now Cruz turned 2 in August.  When I asked him what type of party he wanted all he said was "ORANGE!", his favorite color!  So I took that and ran with it!  It transformed into "Cruz & The Terrible Two's" and we had a monster bash that he is still talking about today.  I have to admit, he has a pretty overpowering big brother, and for the most part he stands his own, but something about seeing him have the spotlight and loving it just warms my heart.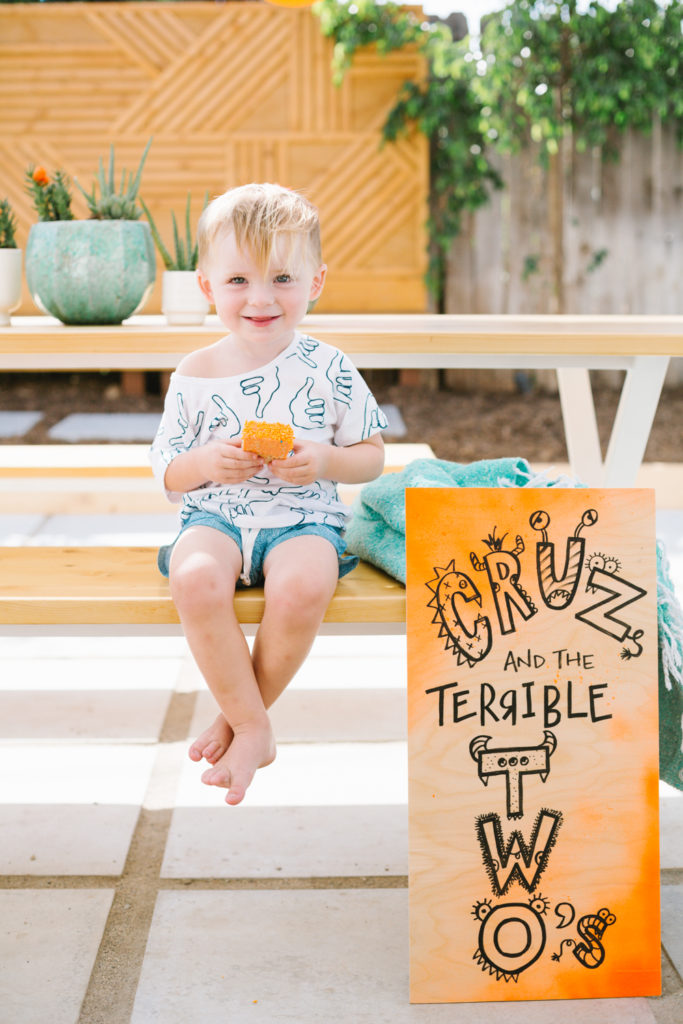 Now I HAD to do the Cinco de Mayo Taco shoot from last year… Not only because it was one of MY favorites, but it proved to me one of your favorites too!  This shoot had so much too it; pretty florals by Rooted & Wild, gorgeous details by Poppy Jack Shop, insane desserts by Sugar Crush Sweets & a cute cactus balloon install by Wild Child Party.  But the star of the show was this taco wall by Roxanne McClure, who also happened to be the photographer!  Let's taco bout that!!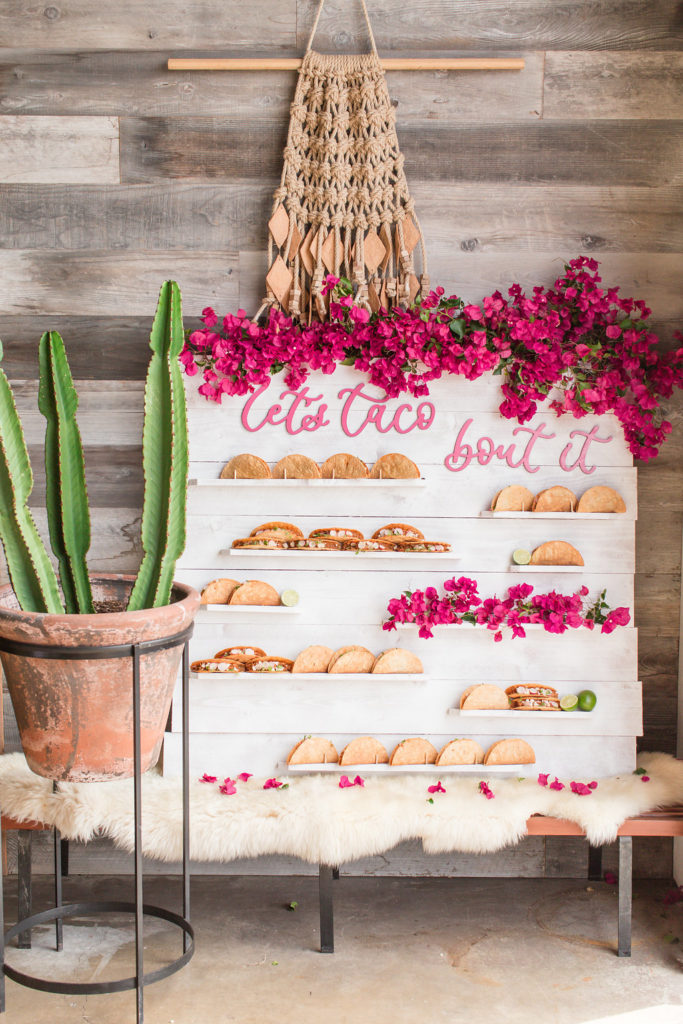 Next up, one of my favorite weddings we've ever done.  This one is special for a few reasons… One, I loved the bride.  She was adventurous with the design and just so lovely to work with.  Two, I loved the venue.  The Headlands Center for the Arts has so much vintage charm and located just outside of one of my favorite cities, San Francisco.  It may be my favorite venue yet.  Three, I loved playing with color!  The bride let us do that, and it was just magical.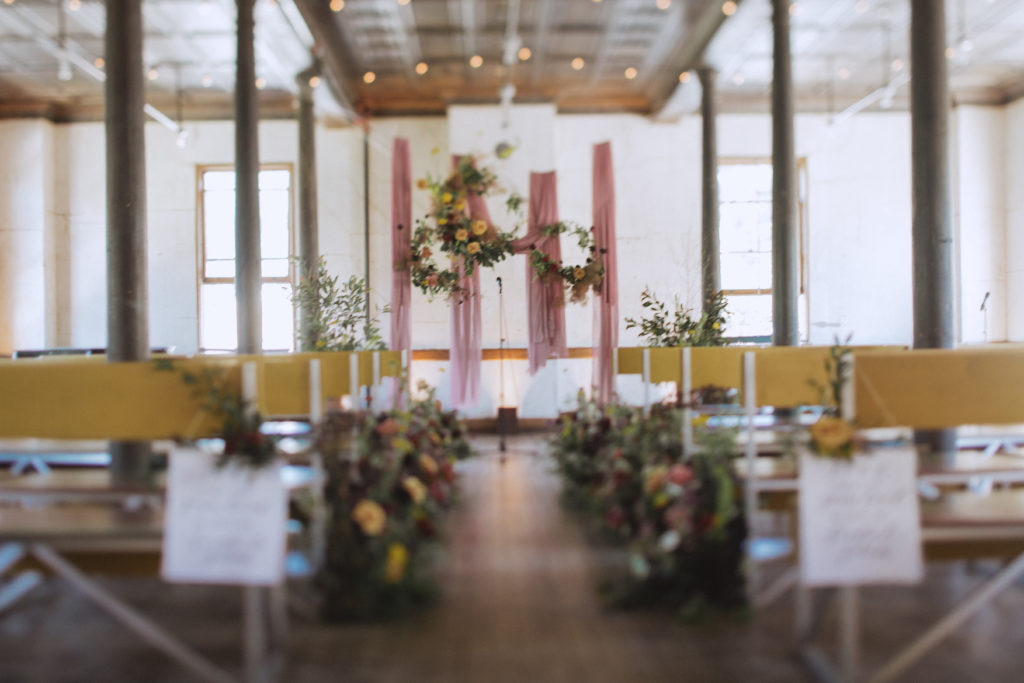 When I shot this Halloween table I knew it was special.  As a matter of fact, when I created the mood board and got all of the vendors on board I knew it would be special.  And that is why it's one of my favorites!  I loved the sophisticated take on this holiday, not over commercialized in any way.  It was subtle and chic, so different than what you see out there for Halloween inspiration.  Side note, I got the bones from my husband who works in the medical industry, haha, their not real, don't worry!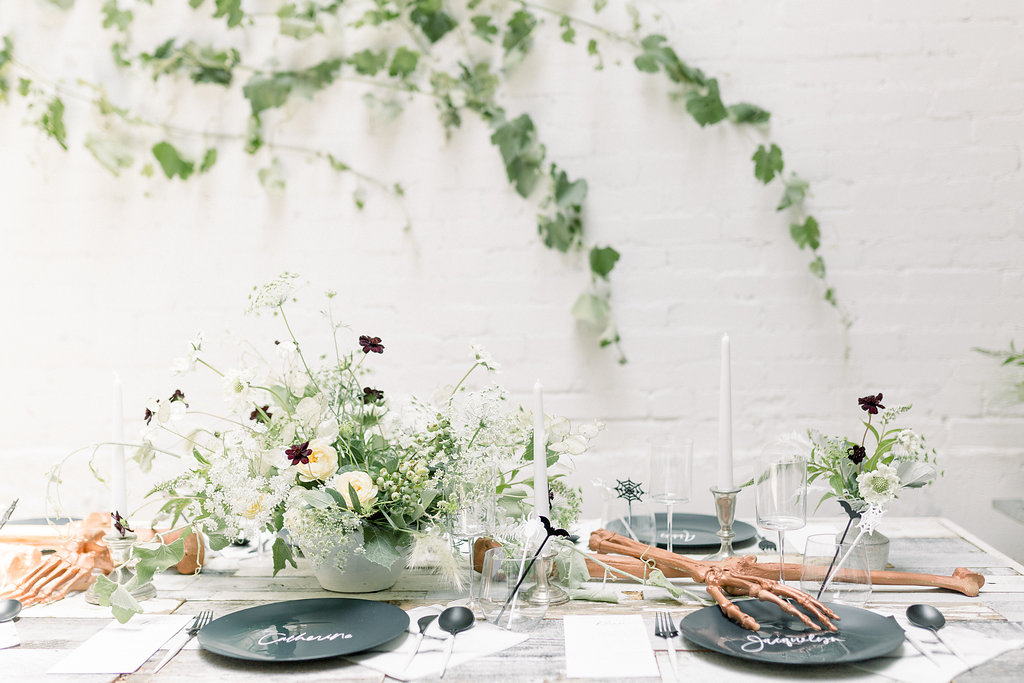 The Flora & Fauna shoot was another favorite for me.  I think this one stands out because I had the idea for it probably 6 or 8 months prior.  I wanted to do a pretty outdoor spring shoot with a flora & fauna inspiration and have girls frolicking in a meadow with their faces painted like different spring time animals… Well I did it and it was just about the cutest thing ever!!!  Big high five to me, ha!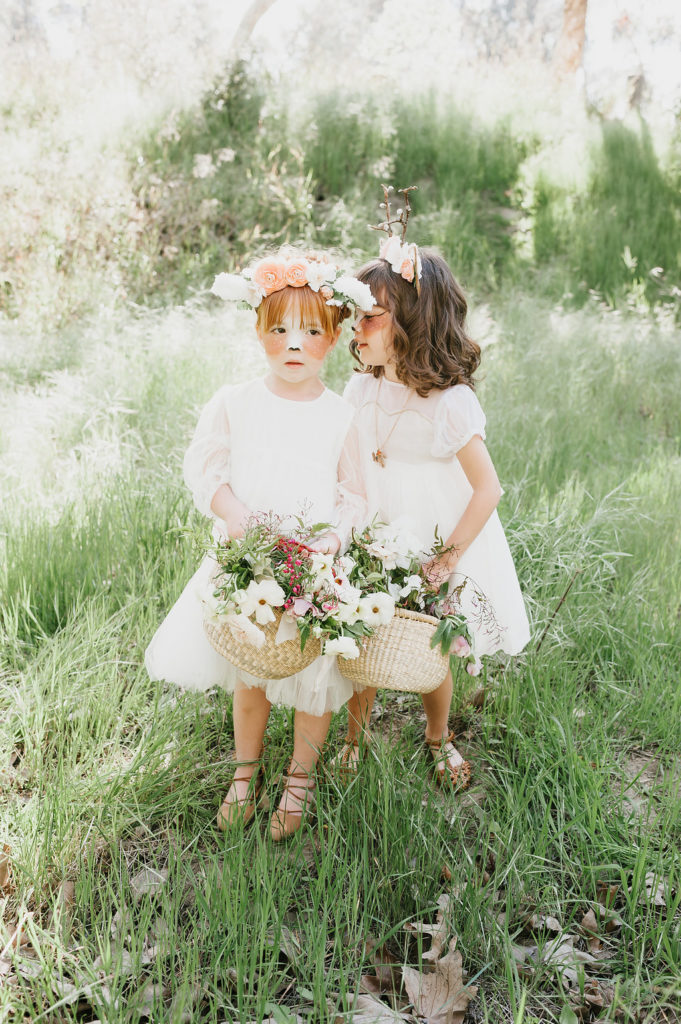 Each year we do a big Disney post with tips on traveling to the happiest place on earth and a big giveaway.  This year we decided to do a whole week dedicated to all things Disney.  I wanted to do a party inspired by vintage Disney and it was so fun to create.  There were so many cute details and one of my favorites were all of the amazing desserts from Sweet & Saucy and this Mickey floral backdrop from Mulberry & Moss.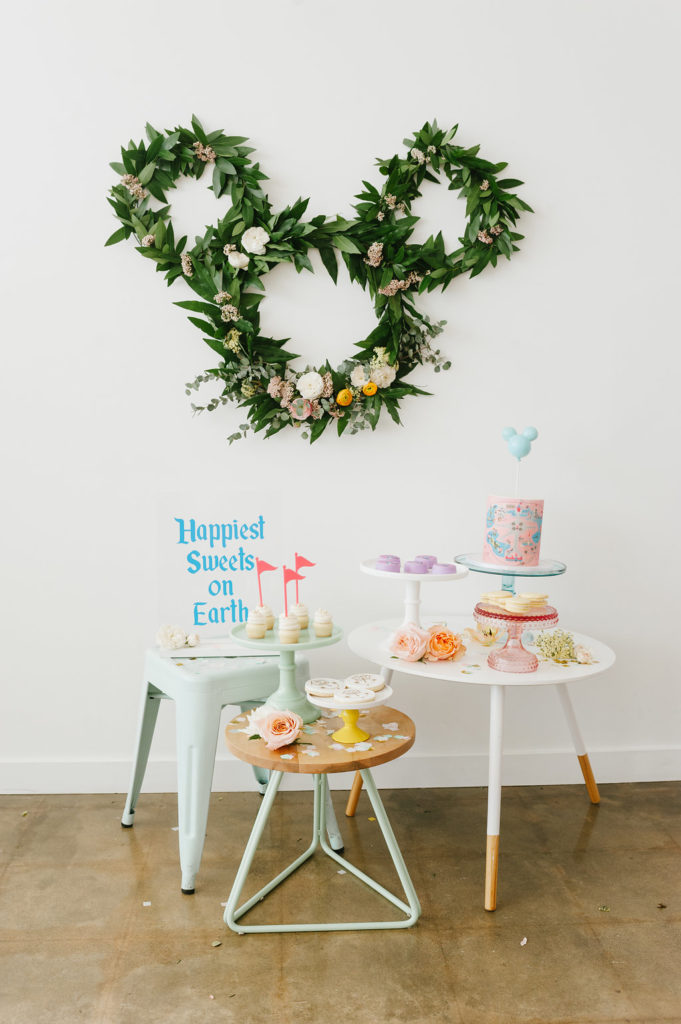 The next is a little travel post.  Travel is probably my favorite concept on our blog.  I love to explore cool new spots with friends or family, this one was with both!  My family and I ventured down with our good friends and neighbors the Berniers (Alison Bernier's crew) to San Clemente and camped at The Holidays.  This was a Father's Day trip which was also fun!!  Just steps to the beach and a little adventure time for the kiddos.  It was such a fun few days to spend with a few of my favorite little people, my husband and friends.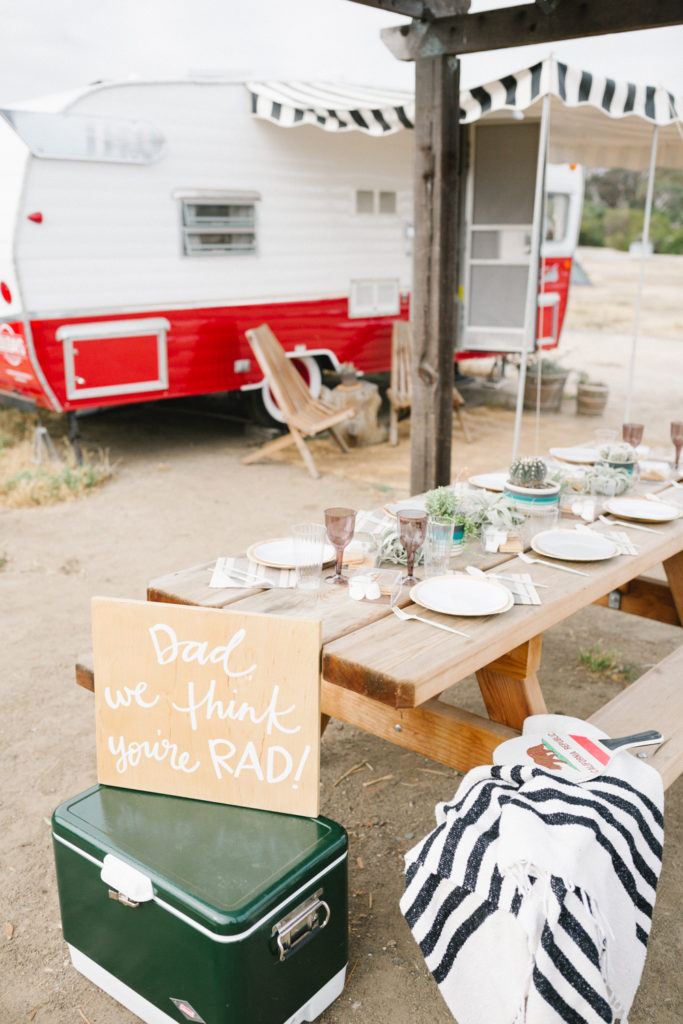 Our Galentine's table was all things girly last year and that is pretty fun for this boy mom!  Beijos is basically my outlet for anything feminine as my home is all boy all day erryday, ya feel me?!  So when I get some girl time with a few of my favorites it becomes a quick favorite!  And when it is as pretty as this, even better!  I loved the combo of pink and mustard, and still do going into 2019 and it's been nearly a year since we made this happen!  Side note, it's a little surprising this one is a favorite considering I had a little too much fun at this night out and had to be driven home by Leah if you know what I mean… Aww memories!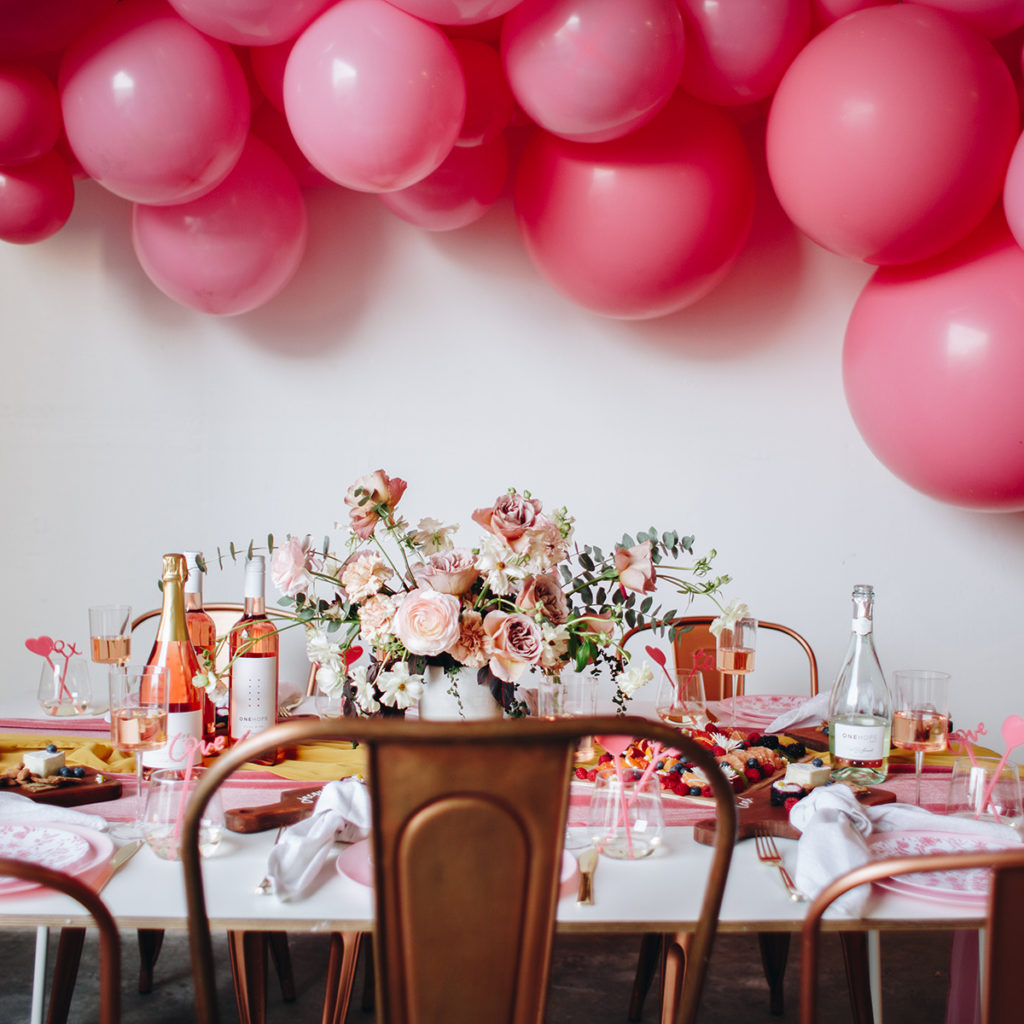 I had 9 up here, which is my favorite number actually, but I thought rounding it out to a top 10 sounded better!  Ha!  Then I remembered this beauty of a beach shoot that so obviously had to be up here!  I live so close to the beach that I think we often take it for granted, but being able to spend time there so much with my little family is just so special. And being able to capture it in our busy schedules is even better.  So happy we got to collaborate with Geese & Ganders on this one because these photos by Alison Bernier were everything!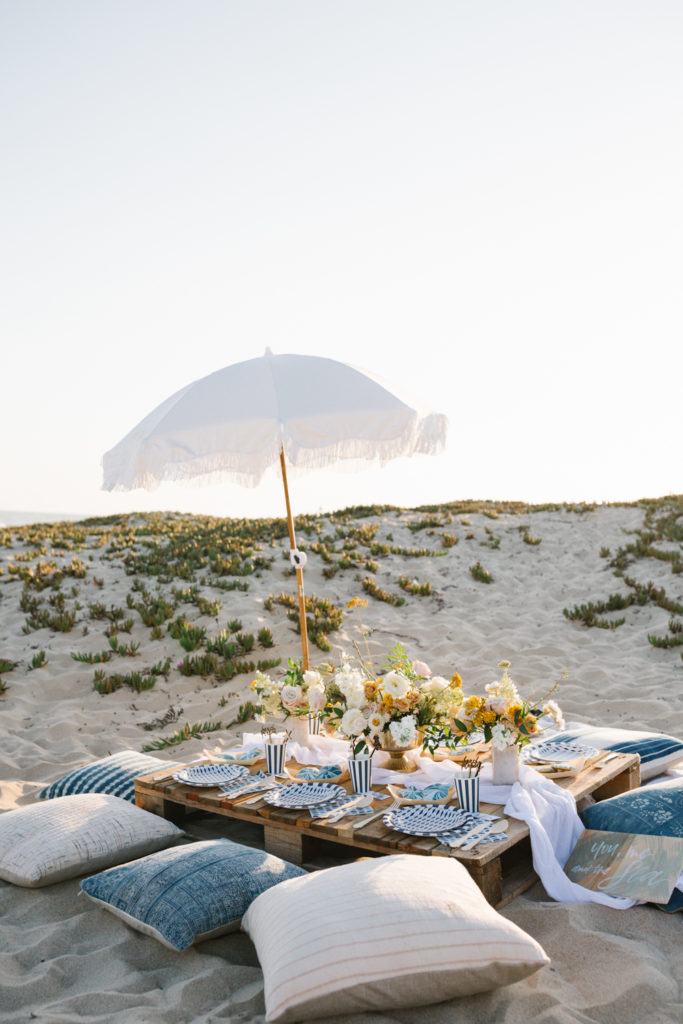 ---
Leah
First of all just to touch on what Jacquelyn said, I can't believe it's been 5 years since Beijos was born.  Time really does fly by especially when you are like us…working mama's!!  Right now at the end of 2018 I feel grateful looking back at what this year was for me personally and for me and Beijos.  We learn and conquer every step we take and hope to take it much further than it has become.  Thank you for following along this fun journey with us, we are ever so grateful you love what we put out there for you!!  And let's keep those fun parties alive, well and ever so different in 2019!!
Here are my favorites this year starting with the girls fun mani/pedi party with the amazing Nail Truck!! Edie turned 6, Isla turned 3 and I decided to get them both into having a nail painting party so mama could combine their parties since their birthdays are only a couple months apart.  Now I want to do this every year, two birds one stone!  This airstream was the coolest, and the littles loved getting pampered big girl style.  Highly recommended to anyone who has girls, they will love, love, love it!!  The best thing is seeing how happy they are, that's the reason behind all of this right??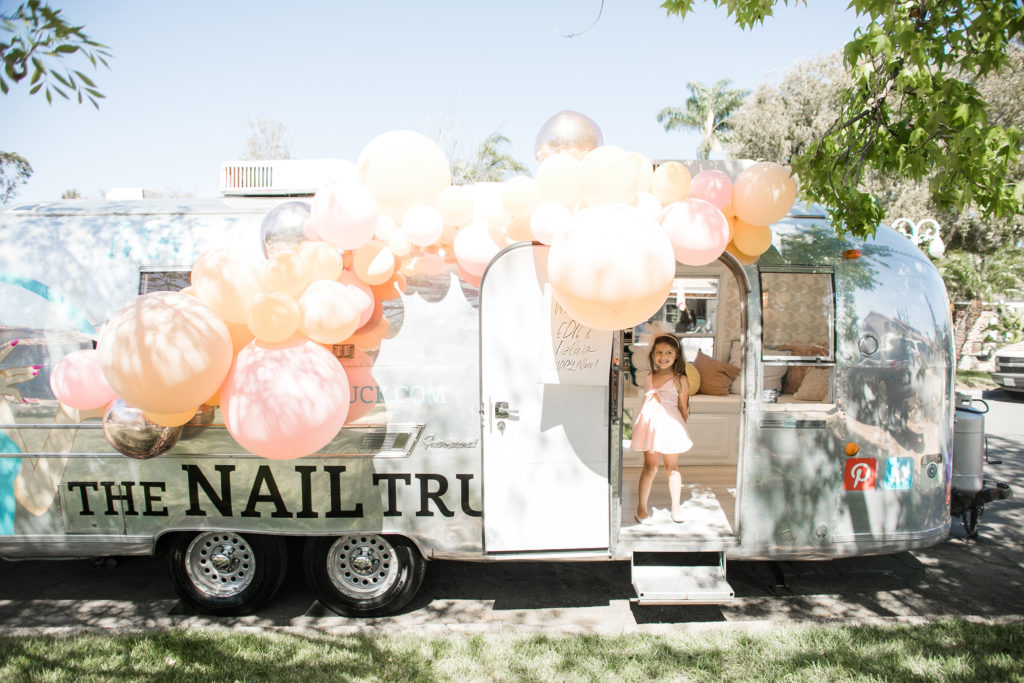 My second fave is this beautiful wedding we did for dear friends of ours Alex & Justin.  Jacquelyn and I have known them for some years now as we all met working retail at JCrew!  Now of course we all do different things, but so glad we all met to later to handle this special day for them. It was so beautiful in Santa Ynez at a winery called Saarloos + sons.   Alex's creative vision for this beautiful day was beyond, and it was great to work with her again and execute it all for her and Justin.  You will be seeing a lot more of Alex and Beijos as it has been an exciting year for her as well with her new endeavor doing flowers.  Her company is called Third + Park and it is the sh#t, believe me, one to watch for sure!!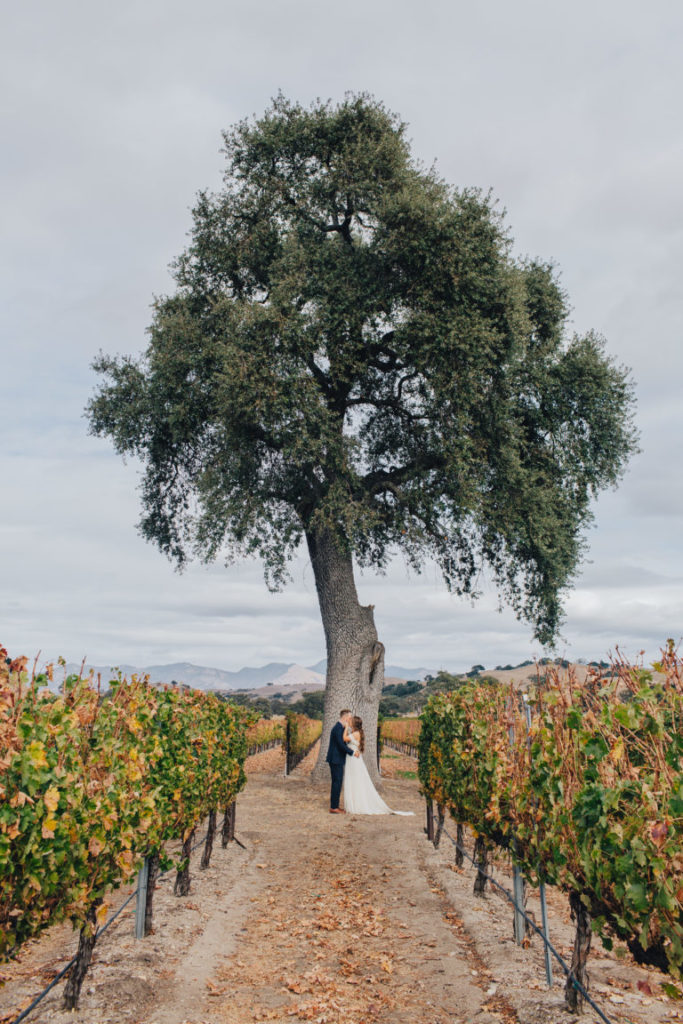 It's always a favorite when Jacquelyn forces me out of town to do fun girl time thangs too!!  This year we visited the ever so cute little beach town of Encinitas.  Yeah, the one that is just about an hour south of us!!  I just love San Diego, it's laid back North County culture and beautiful beaches.  We got to shop, drink, eat and do yoga on the beach!!  We meet such amazing people on these trips too, we love networking with other small business owners that really are a big part of our Beijos getaways. It makes us better business owners and we love hearing what they can offer us and how we can help them.  Stay tuned for more of these in 2019, Jaquelyn has a slew of fun up her sleeve like always!!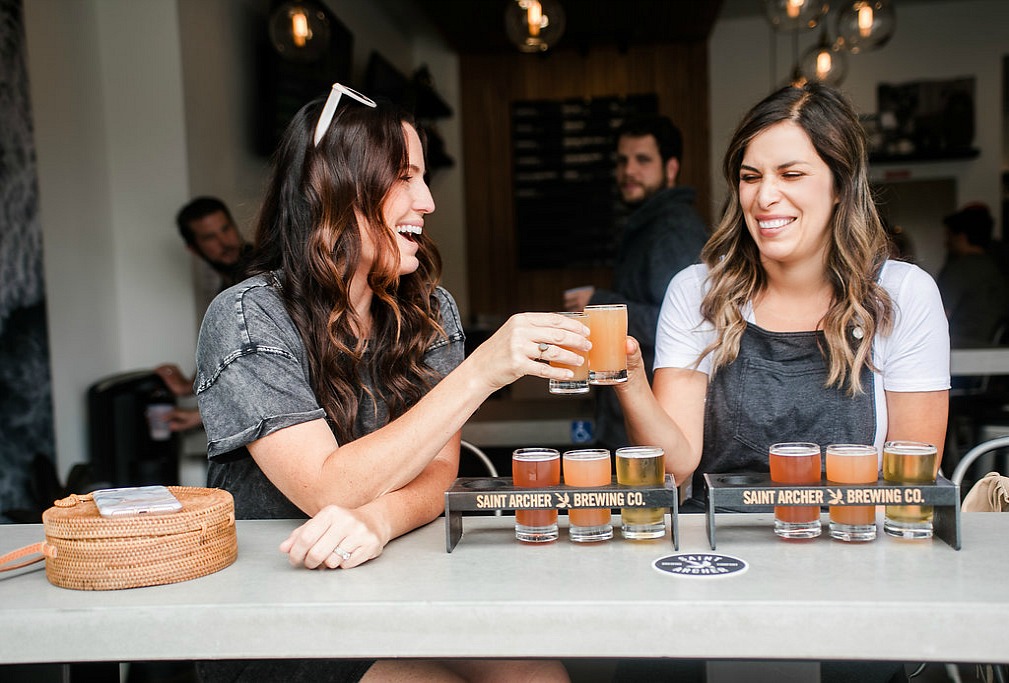 This next party was just bananas and that's why it's one of my favorites.  The funkier the better right??  One of our favorite clients had us do a party for her adorable son this year and did she challenge us with the most fun theme ever??  Yes!!  It was a Weird Al theme and boy was it a goodie!!  The colors, the signage, the entertainment, just all of it!  Her son even performed a solo for everyone on his accordion, it was the cutest!! This party was proof that when we are given a theme that isn't one you see a lot, it just comes out looking so killer.  It's times like this that event planning is the most fulfilling and that is the best feeling seeing all the radness come to life.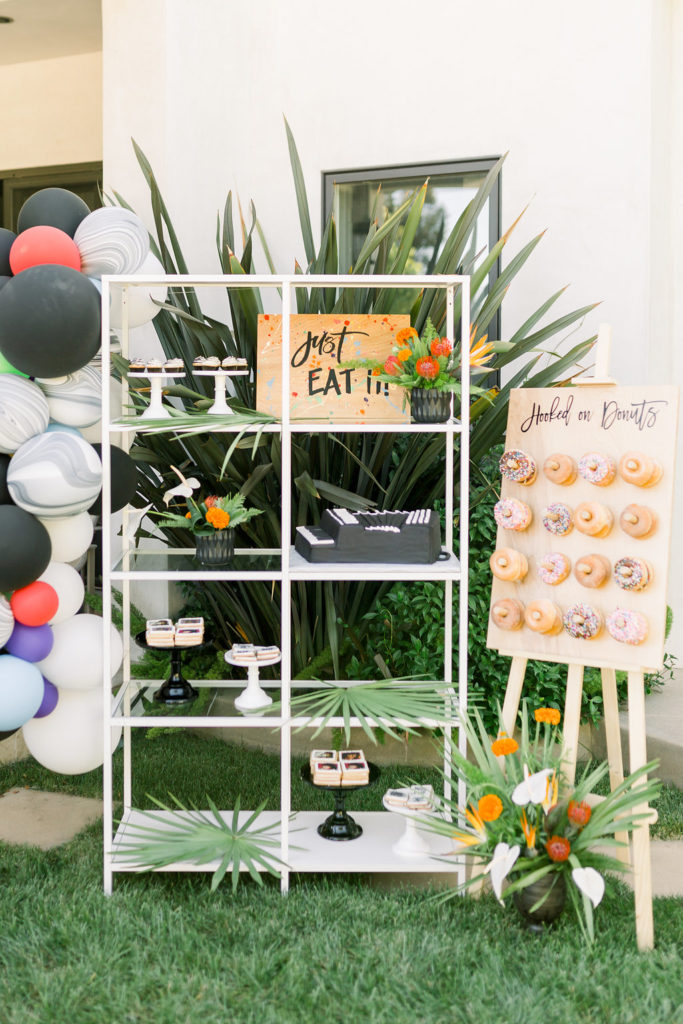 Party!! Pizza Party!!  This was another fave of mine this year, because pizza is one of my favorite foods.  Not only that but it's just a no brainer for parties.  Jacquelyn did such a cute job with this styled shoot.  The details for such a staple like pizza were different and made it very Beijos worthy!!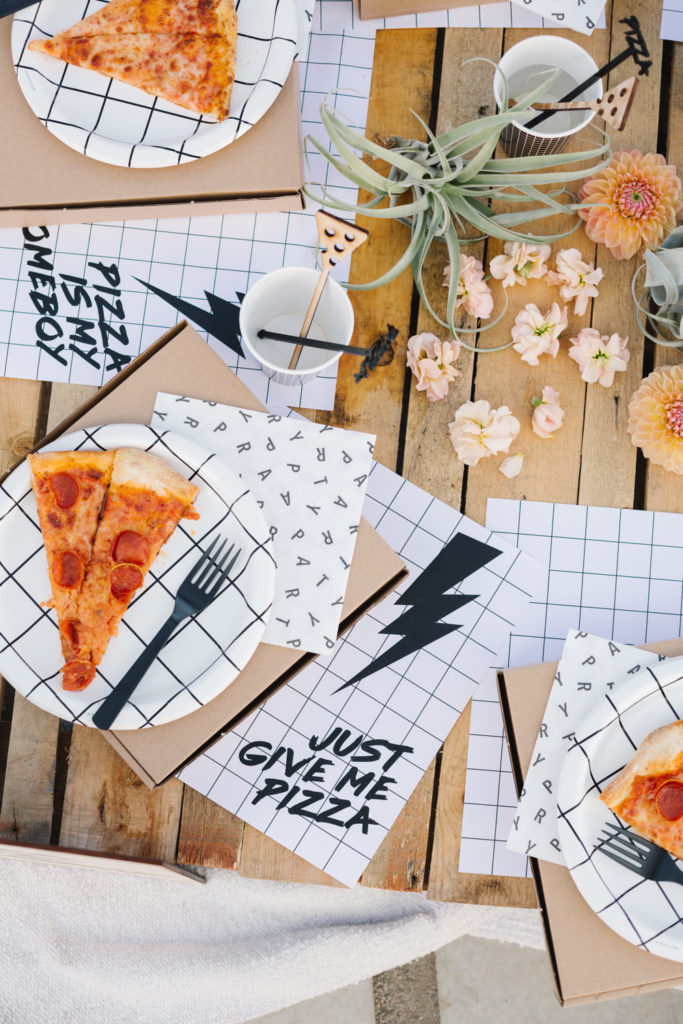 If you don't know that I'm the biggest cat lady that ever lived, now you do!  This shoot had a special place in my heart because of not only that, but again the details!!  That kitty face made out of flowers, the placemats, the flowers, the desserts.  Just everything!!  I want a kitty party in my life this year!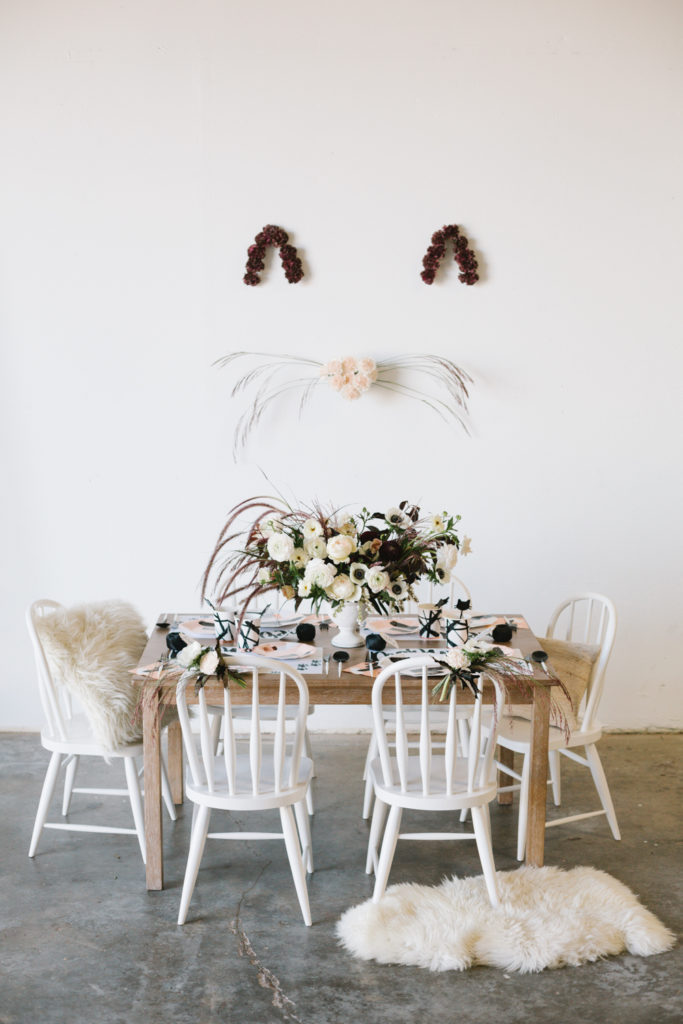 This friendsgiving was gorgeous!!  So different looking than the normal autumn parties you see all the time.  The place setting and the flowers got me like…. WHOA!!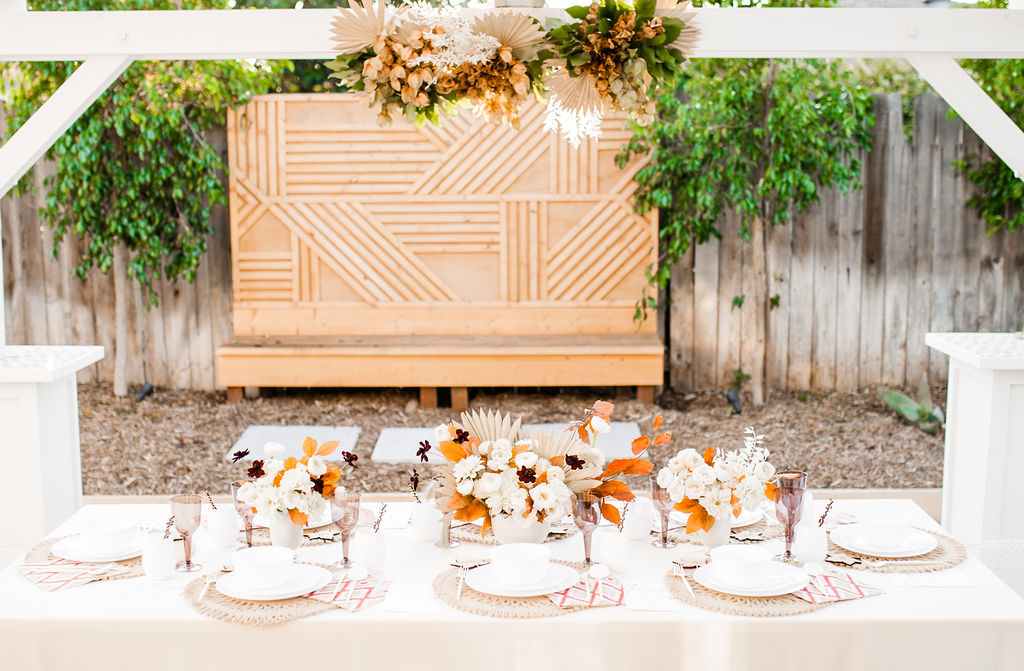 ---
Abby
This year, I really enjoyed creating dishes and cocktails for our readers to sip and eat that were not only delish but also pretty! I might say that I may favor those over some of the events I did! I know! I hope you enjoyed them as much as I did creating them. 
My favs of 2018!
I got to live out my Michael Jackson dreams at the party I threw for my kids this past year. To see my kids love the same music and icons as I did makes that party that more special.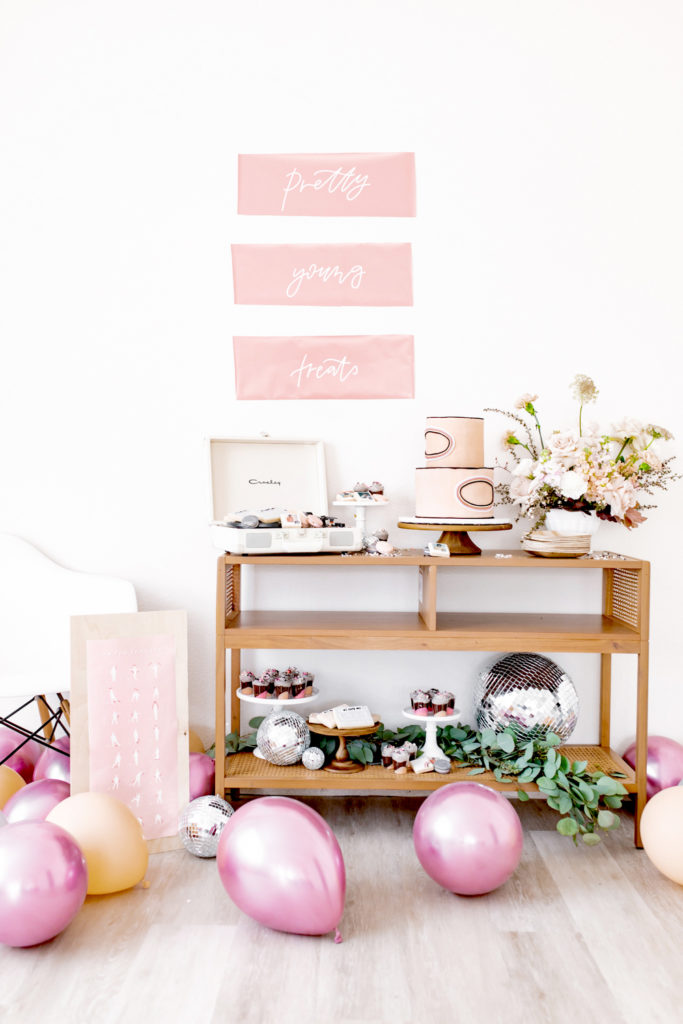 The gift curating boxes for the holidays was another favorite of mine. It might seem like a feature that wouldn't be a favorite, but I loved making connections with all the vendors and learning how they started their businesses and the time and energy they put into creating all the handmade natural products.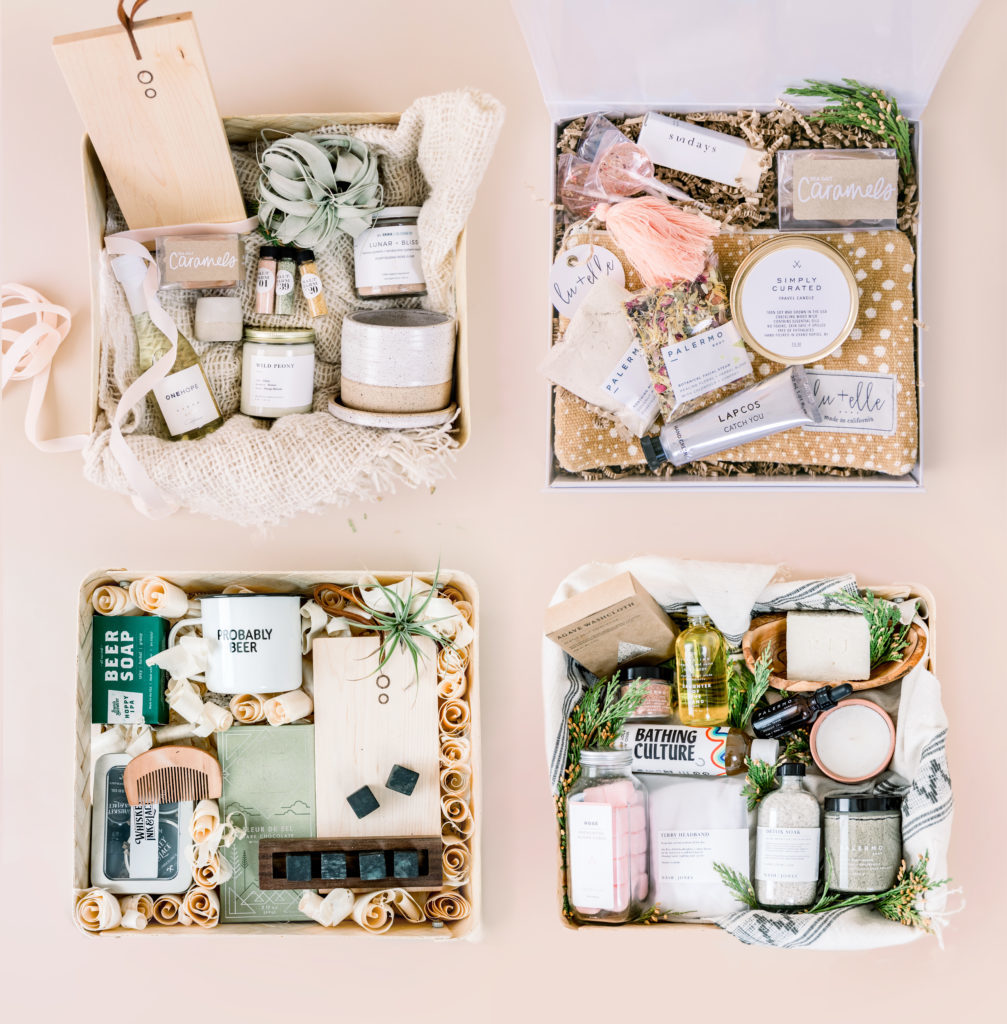 The Earth Day feature that I did with my daughter, Dylan, was another one that I loved planning and creating.  My vision was a retro style picnic and celebrating mother earth herself, and I couldn't have been happier how it turned out. From the awesome photography from Dayna Studios, she created that retro vibe that I was looking for. Then the amazing desserts by Paper Heart Passtierre, I'm still can't get over that fun macrame inspired cake, and those retro cookies! Then the wild blooms that Fig & Vine created that we placed in the fields that were pops of pretty!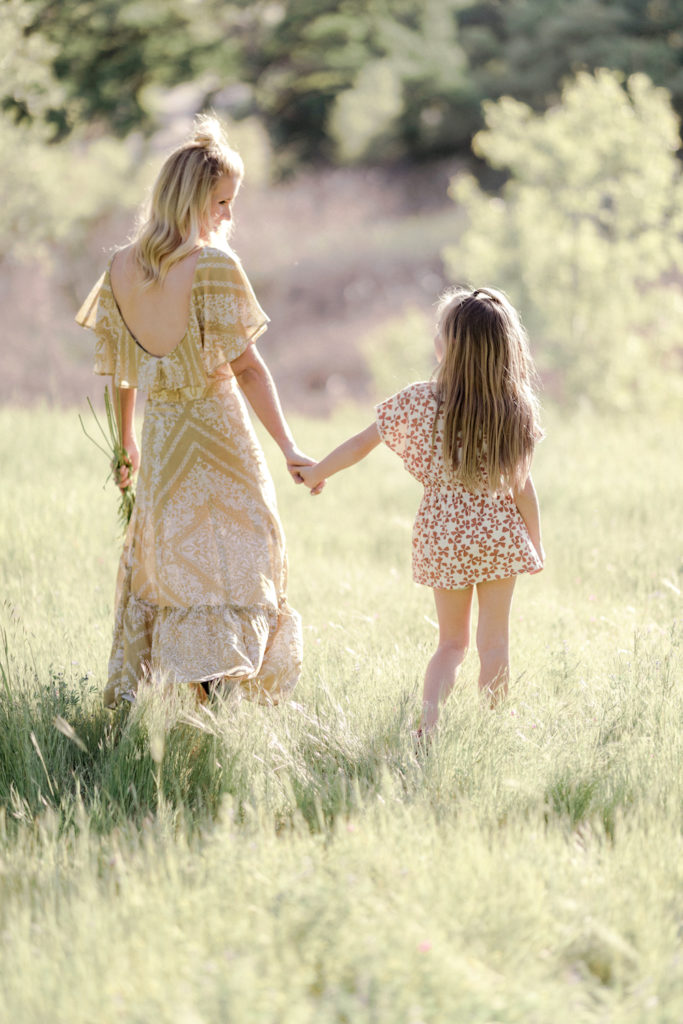 When we plan ahead for the blog, we have so many ideas! Most of them, I can confidently say, "I can totally do that!" When we did our Disney week, I created the Mickey Mouse macarons. I had never made them, and they were quite the challenge. I must have tried at least a handful of times. Challenges like those, I love doing! I love for our readers to see that they can create pretty desserts just like the ones in our events.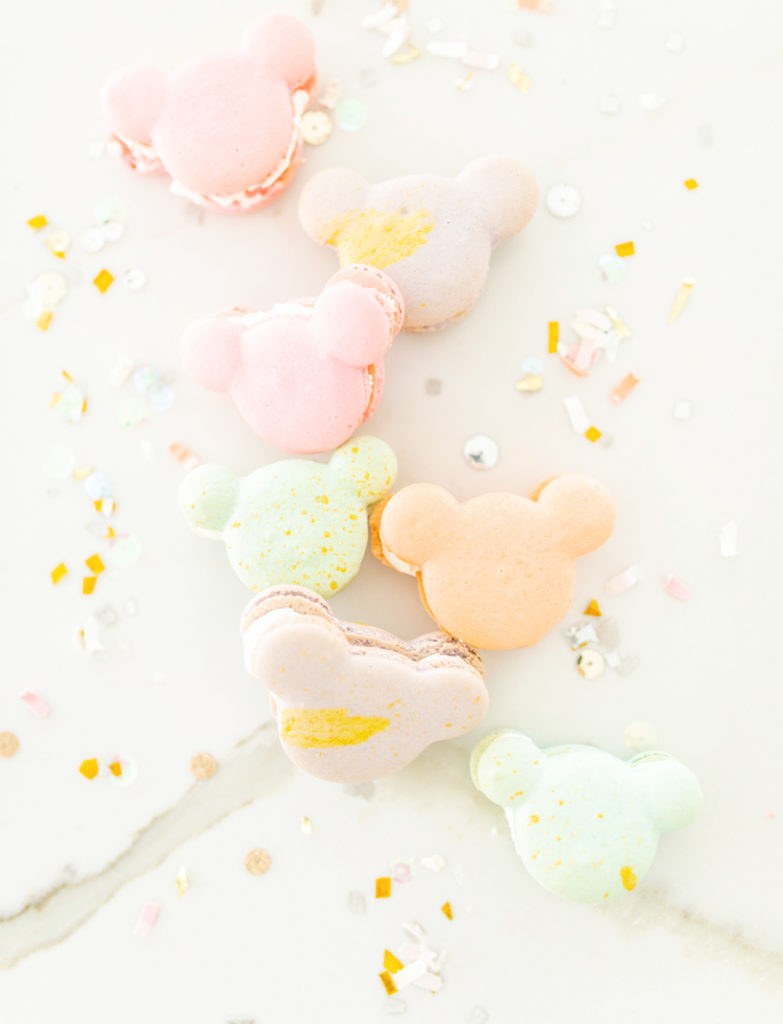 And of course, any time that I get to spend with my other Beijos ladies, I love! Being so far away kinda blows. So when we did our trip to Joshua Tree, we got to catch up and the trio was back in action! It's always fun to discover new places, especially with those two ladies.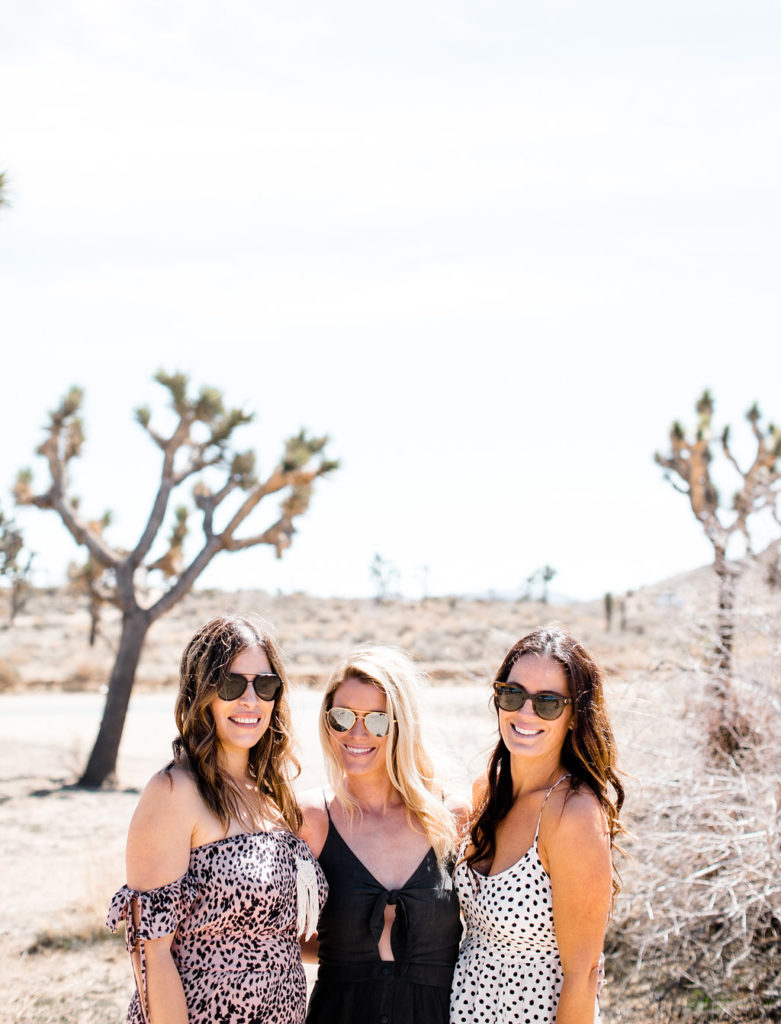 Lastly, everyone loves a good hummus plate. Taking something as simple as hummus and a theme like cactus, and turning it into a pretty spread, is so much fun to do!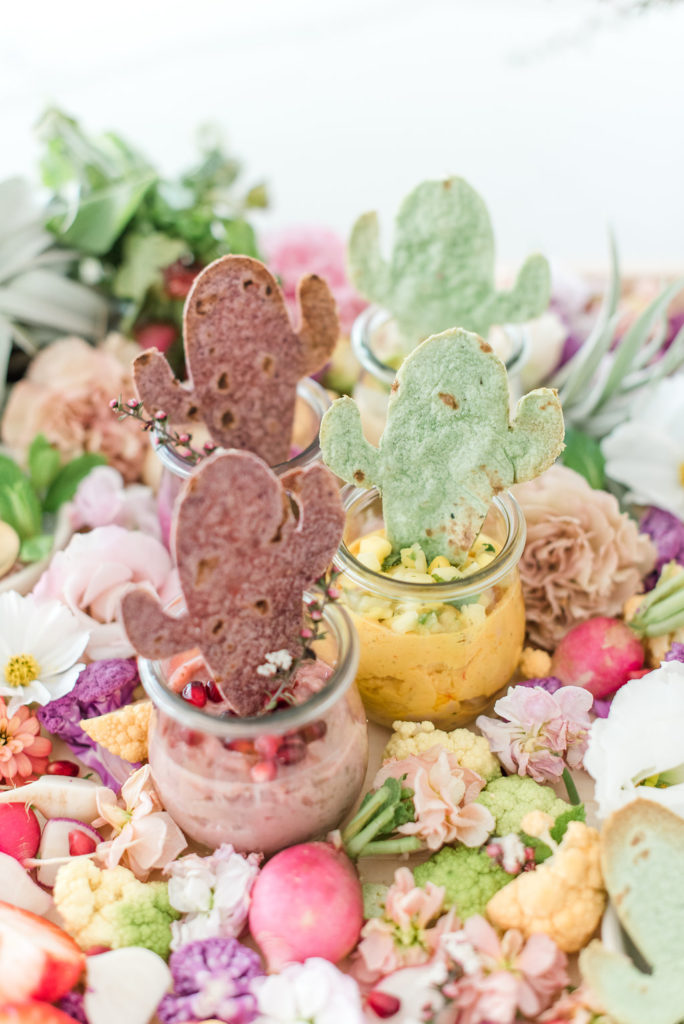 ---
Thank you all for such a great year!!!!  Looking forward to more and more!!!
xx
Jacquelyn, Leah & Abby